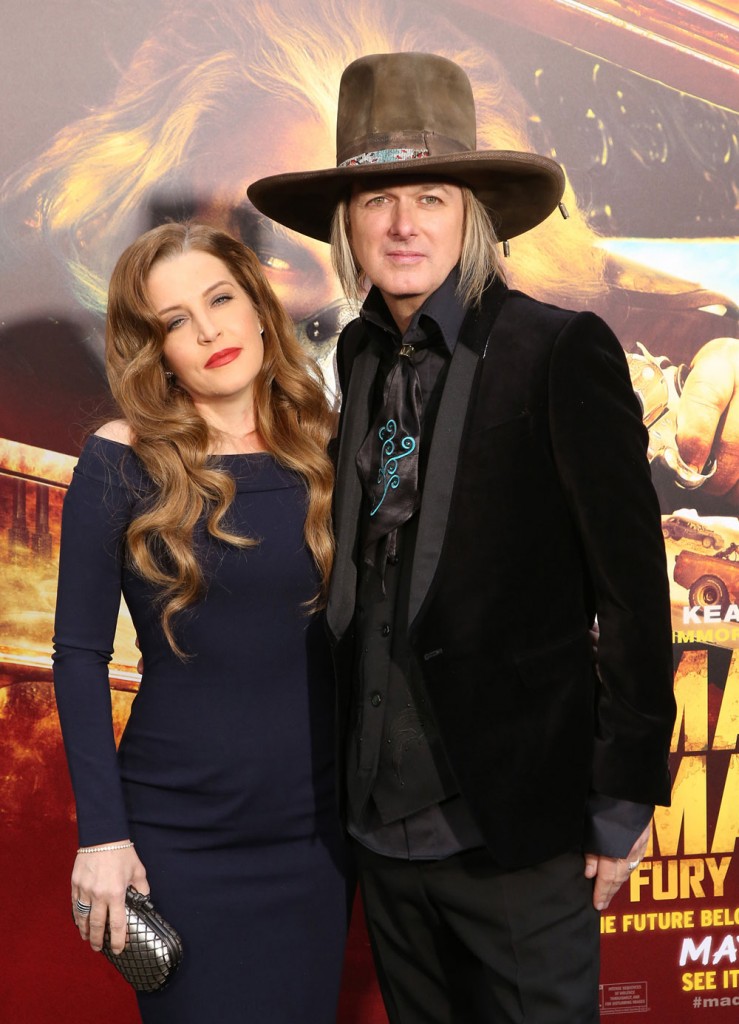 Yesterday we heard that Lisa Marie Presley was divorcing her fourth husband after ten years, music producer Michael Lockwood. She, as the richer party, was not requesting spousal or child support and was requesting full custody of their seven year-old twin daughters. For some reason Lisa Marie wanted only supervised visits for Michael with their girls, which raised a lot of suspicions. I doubted that we would hear much about this divorce because Lisa doesn't seem to talk to the press about her personal life. The Daily Mail claims to have insider information, though. They say that Michael was emotionally abusive to Lisa Marie but that's not the primary reason she's leaving him. Supposedly he was living large off her money even when they were living separately. In fact she can't even find him now to serve him divorce papers.
Lisa Marie Presle… tells confidantes her husband Michael Lockwood was 'verbally and financially abusive' and fears 'he's an unsafe father' to twin girls.

'Michael has taken advantage of his wife's wealth in recent years and it put a strain on their marriage,' a close source tells Daily Mail Online…

Presley, who as the sole heir of Rock and Roll icon Elvis' estate has an estimated net worth of $300million – is, unsurprisingly, not asking for any spousal support or child support.

It has also been reported that the pair has a post nuptial arrangement, which does not detail any division of property.

But the main concern for the mother-of-four – who has daughter Riley, 27, and son Benjamin, 23, with her ex-husband Danny Keough, and twin daughters Finley and Harper with Lockwood – is getting full custody of her and the musician's children.

A source close to Presley told Daily Mail Online: 'Lisa had had enough of Michael. He was abusive to her but that's just a small part of it – that's not the reason they've split.

'The overriding reason for the divorce is the financial abuse, Michael has taken advantage of his wife's wealth in recent years and it put a strain on their marriage.'

Daily Mail Online has learned that the couple had lived in Tennessee until recently when they both moved to Los Angeles.

But it's believed they were living separately when Presley filed for divorce.

The source added that lawyers for Presley are still trying to locate Lockwood so they can serve him with the divorce papers.

'He hasn't even been served yet, but that should happen in the next few days,' the source said.

'He is hiding his address, he's in Los Angeles but so far he's been refusing to tell Lisa Marie's legal team where he lives.'
Some people are speculating that something sinister must be going on for Lisa Marie to request supervised visits for Michael, but it could be anything. Maybe she just wants to make sure he's not using parental alienation or maybe he's just a controlling person as this source claims. Plus, if this is even true, we're only hearing one side at this point. I wondered yesterday if he was still into Scientology, which might be motivating Lisa Marie to keep her daughters out of the cult. However cult expert Tony Ortega says this divorce likely has nothing to do with Scientology. Ortega believes that Micheal only took courses for Lisa Marie early in their relationship. What's more is that when Lisa Marie left the cult in 2014 her mother, Priscilla, and Lisa Marie's daughter Riley did too. So that's good news. I hope that everyone is ok, especially their daughters, and that this works out in a way that's for the best for everyone.
Also I'm picturing Lisa Marie making a bonfire out of Michael's hats. There's a huge pile of hats in the front yard of her mansion and she's just squeezing starter fluid all over them. I think you can chart the problems in their marriage to when she stopped wearing hats too.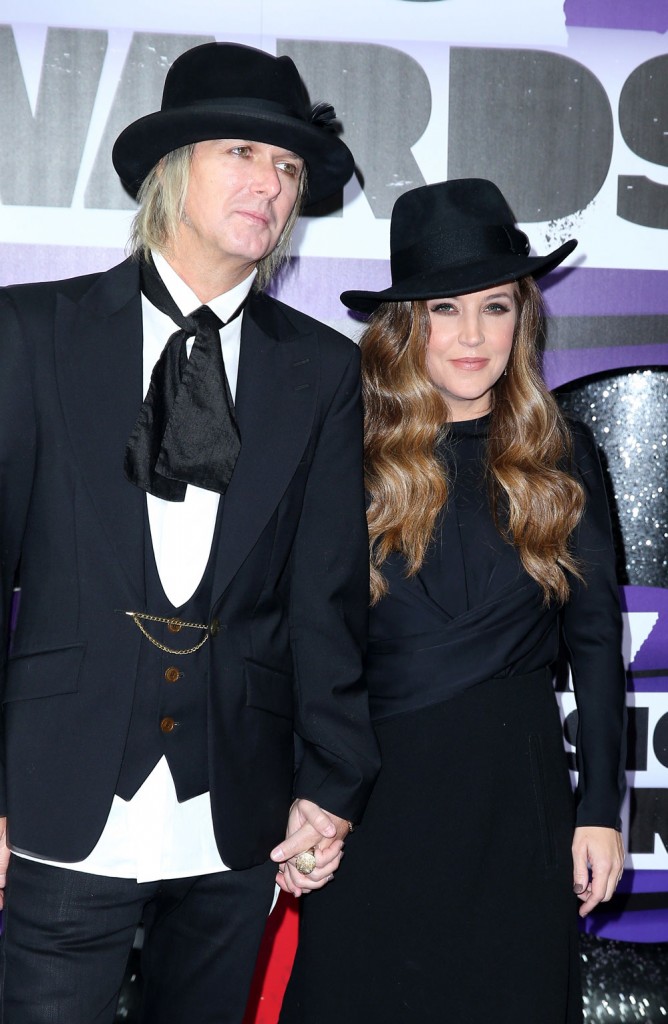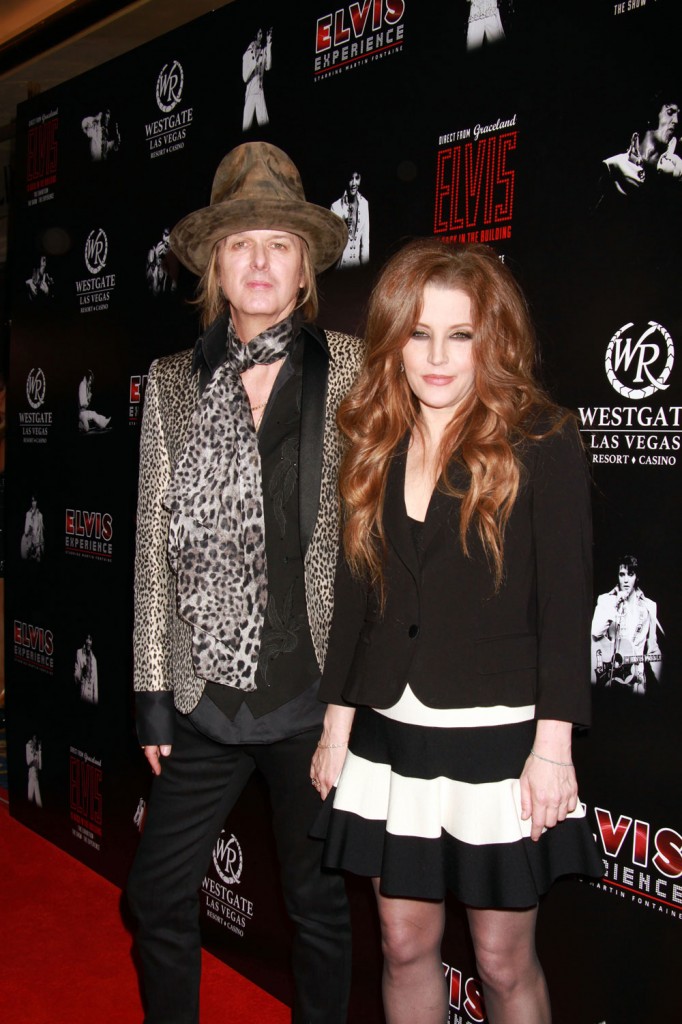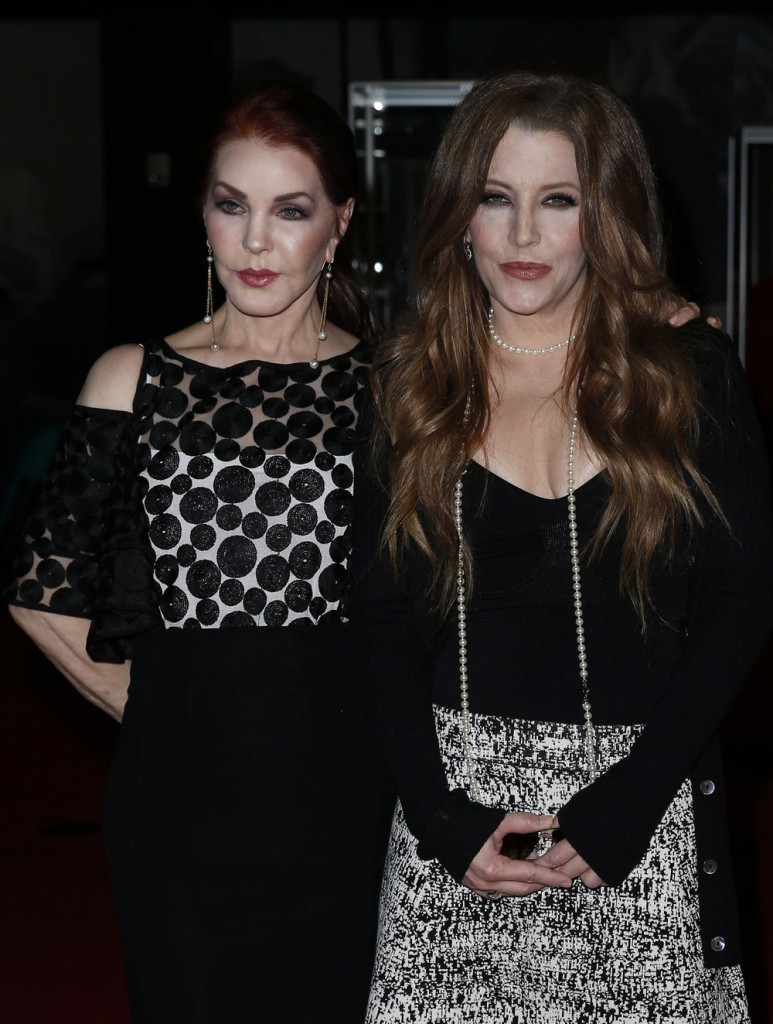 photos credit: WENN.com