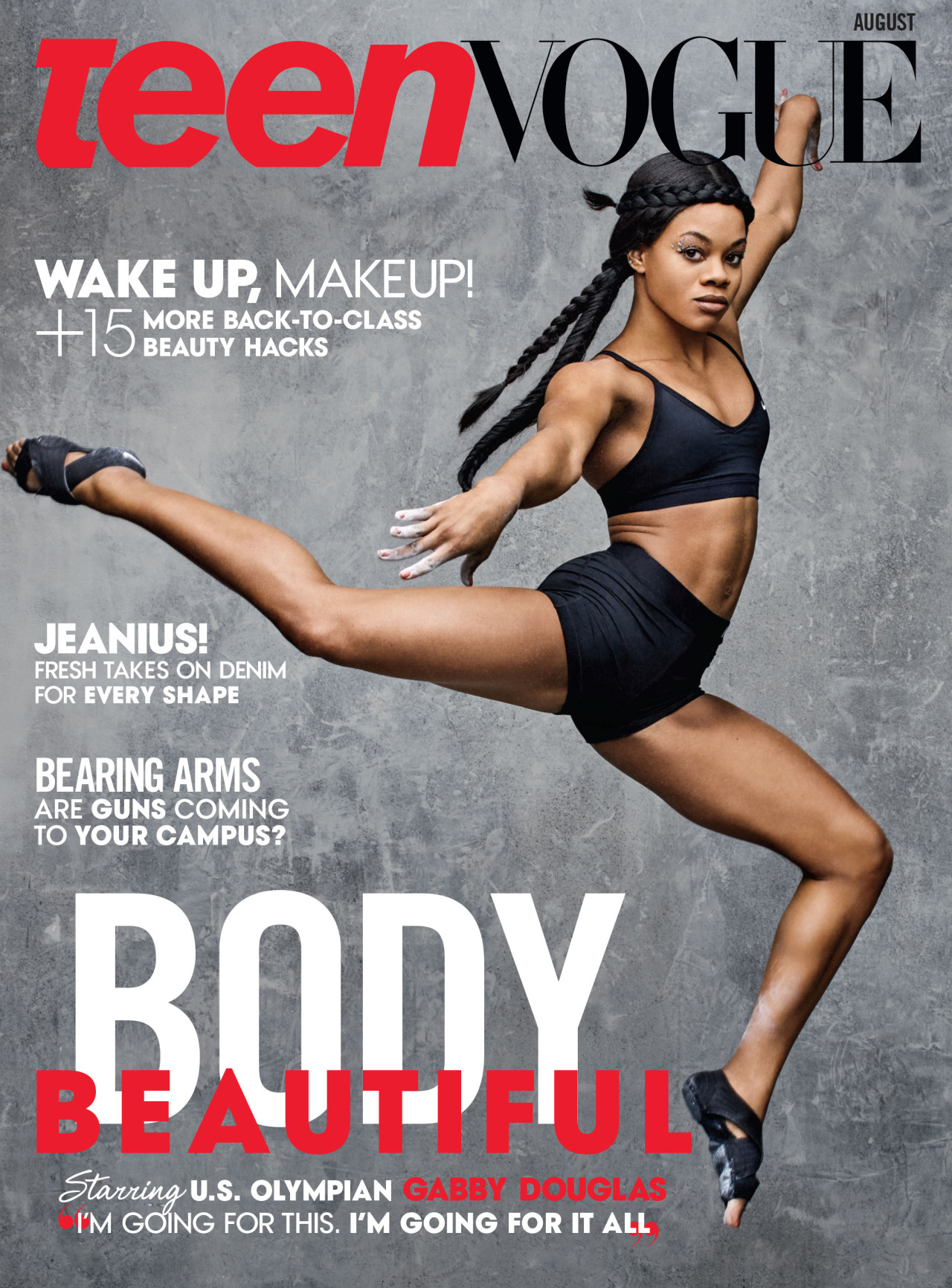 Here in America, we're pinning all of our Olympic-gold dreams on two gymnasts, Gabby Douglas and Simone Biles. Simone and Gabby got dual covers for the August issue of Teen Vogue, which I LOVE. I love that Teen Vogue put gymnasts on their covers and I love that these two extraordinary, inspirational African-American women are being highlighted. Just from reading Teen Vogue's coverage, it seems like Gabby (the reigning gold medalist in individual all-around) and Simone are each other's biggest competition at the games. Gabby is already a well-known figure – at the London Olympics, she was called "the Flying Squirrel" for how gracefully she flew through the air and how she would always stick the landing. Gabby is 20 years old now, and Simone is 19 and she's winning everything these days. You can read Simone's profile here, and you can read Gabby's profile here. Here are some highlights from Gabby's piece:
Gabby still doesn't understand her fame: "I literally never thought I would ever have so many people behind me. It's so special. I feel like I'm one of theirs, you know? Sometimes I'm like, why are all those people taking pictures of that wall? And then I realize I am standing in front of it."

Becoming the first woman of color to win the gymnastics individual all-around gold medal: "It was just insane knowing that I had spent my whole life dreaming about this one specific goal and achieved it," Gabby recalls. Come Rio, she is determined to make history again, as the first gymnast to successfully defend her all-around gold medal since 1968.

Dealing with online criticism of her body & hair: "It was very tough. Sometimes I would be in the bathroom, bawling my eyes out, wanting to quit. I felt like I was all alone. But when I came through it, I felt as if I could overcome anything."

Whether she'll win gold again: "I guess when you've been there, you're like, 'Yeah, but can you do it again?' I love the challenge. I love to push limits. I feel like I haven't reached my full potential yet."
Gabby comes across as very grounded, driven and authentic here. I think she's really like that in real life too. What bothers me about Olympic-level gymnastics is the concern that these young teenage girls are being put through these extraordinary pressures, pressures that will warp them for life. But I honestly believe – against all odds, perhaps – that it's gotten better over the years, that these young women are driven, that they are putting the pressure on themselves, that this is what they truly want. I believe that about Gabby and Simone both – that this is what they want, and they can handle the insane amount of pressure they're under. I hope so.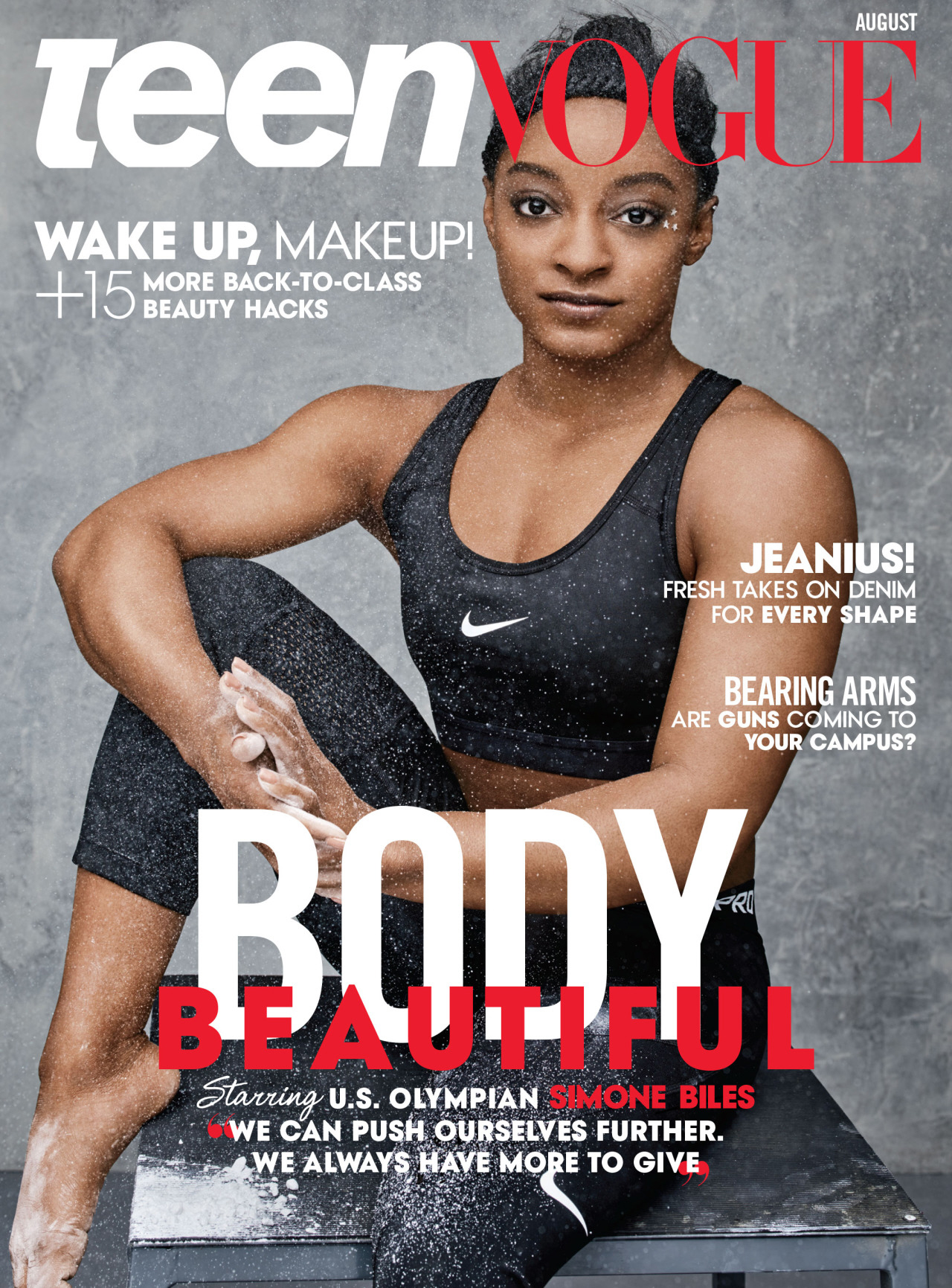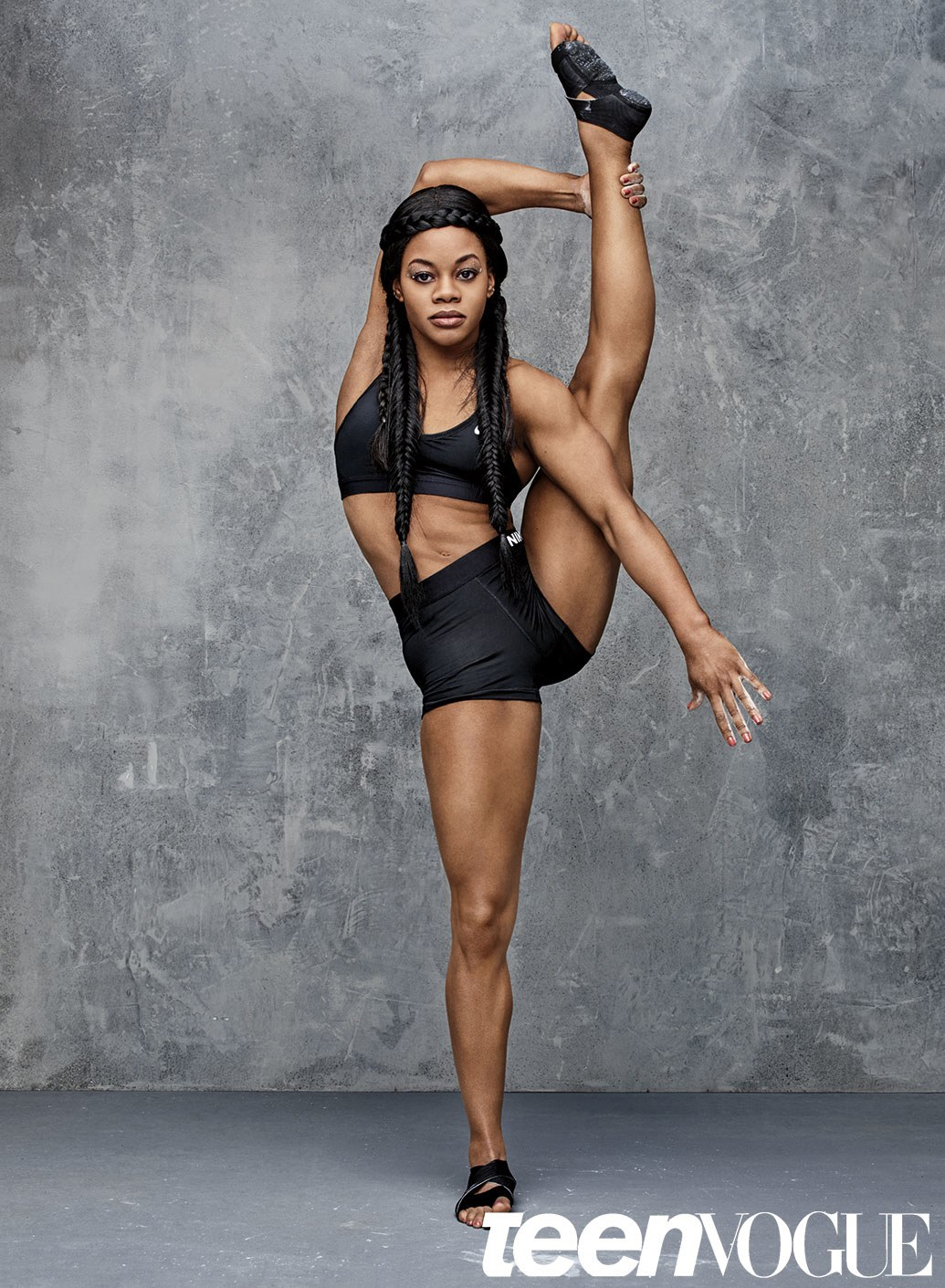 Photos courtesy of Teen Vogue.