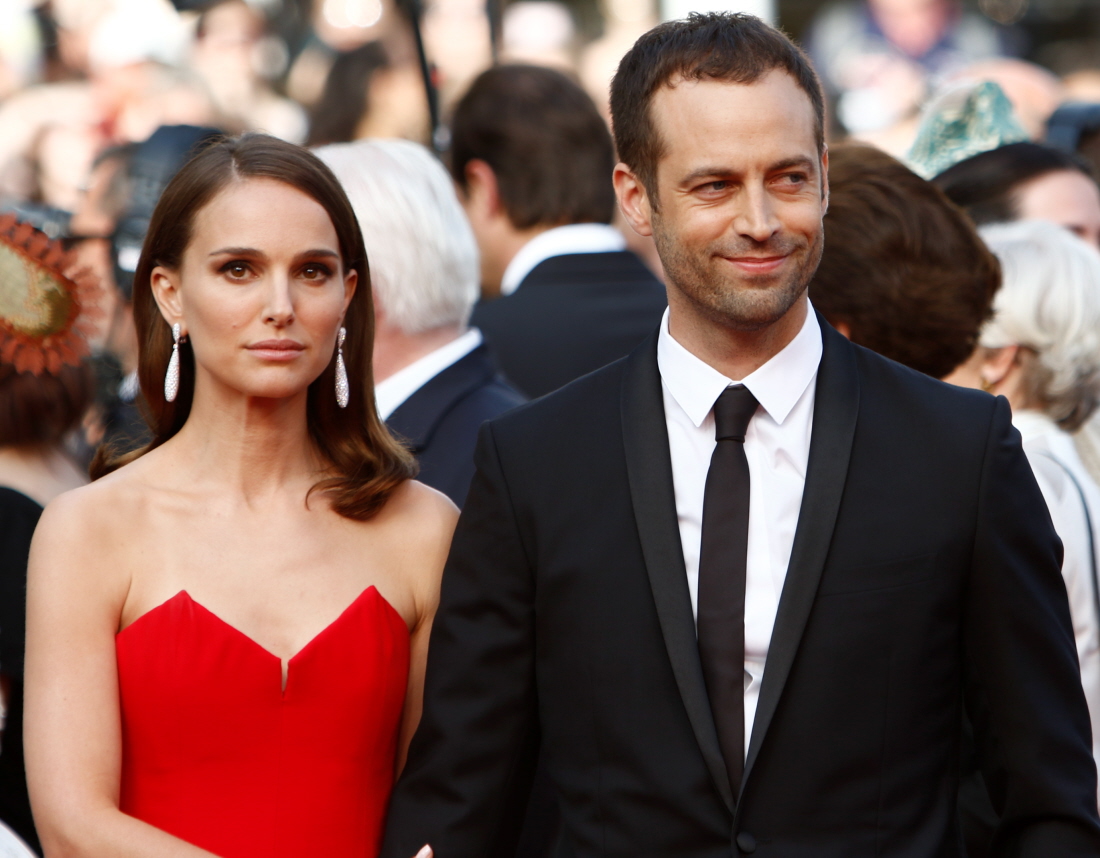 In February of this year, Benjamin Millepied suddenly resigned from his artistic director position of the Opera de Paris. Many of us wondered if that piece of news wasn't the first piece of a larger breakup/divorce story for Benjamin and Natalie Portman. Benjamin, who is French, took the position at Opera de Paris a few years after Natalie gave birth to their child, Aleph. They decided to move to Paris full-time (or thereabouts) and Natalie made a really big deal about the move in interviews. And then suddenly, it felt like the Opera de Paris was the biggest mistake. Millepied was not well-liked by the dancers or the bureaucracy of the institution, and he only made it 15 months in total. It felt like he was "all hype" with very few results. So was that the beginning of the end? Star Magazine thinks so:
Remember when Natalie Portman and her husband Benjamin Millepied were young and in love? Well, that may not be the case anymore. Portman, 35, was spotted at London's Chiltern Firehouse, sans wedding ring, on June 24. "She was trying to have a good time, but it seemed like her mind was somewhere else," says an eyewitness. "She kept rubbing her empty ring finger. She looked really sad."

Natalie's hinted in the past about the "disappointments" in her marriage to Benjamin, 39, to the press. In 2014, they moved to France with their son Aleph after the French choreographer was named director of dance at the Paris Opera Ballet, a position he left just 15 month later to return to his traveling troupe, the LA Dance Project.

"It's been stressful," says a source. "Their lives have been completely uprooted, and their relationship has taken a hit because of it."
[From Star Magazine, print edition]
I always find it remarkable that Star Magazine manages to find so many people witnessing celebrity women doing the exact same thing: rubbing their ring fingers after taking off their wedding bands following a secret split. That being said, I found the photos of Portman leaving Chiltern that night (below), and it's true, she wasn't wearing her wedding ring. And she did look miserable. Hm… I wonder if they are going to split this year?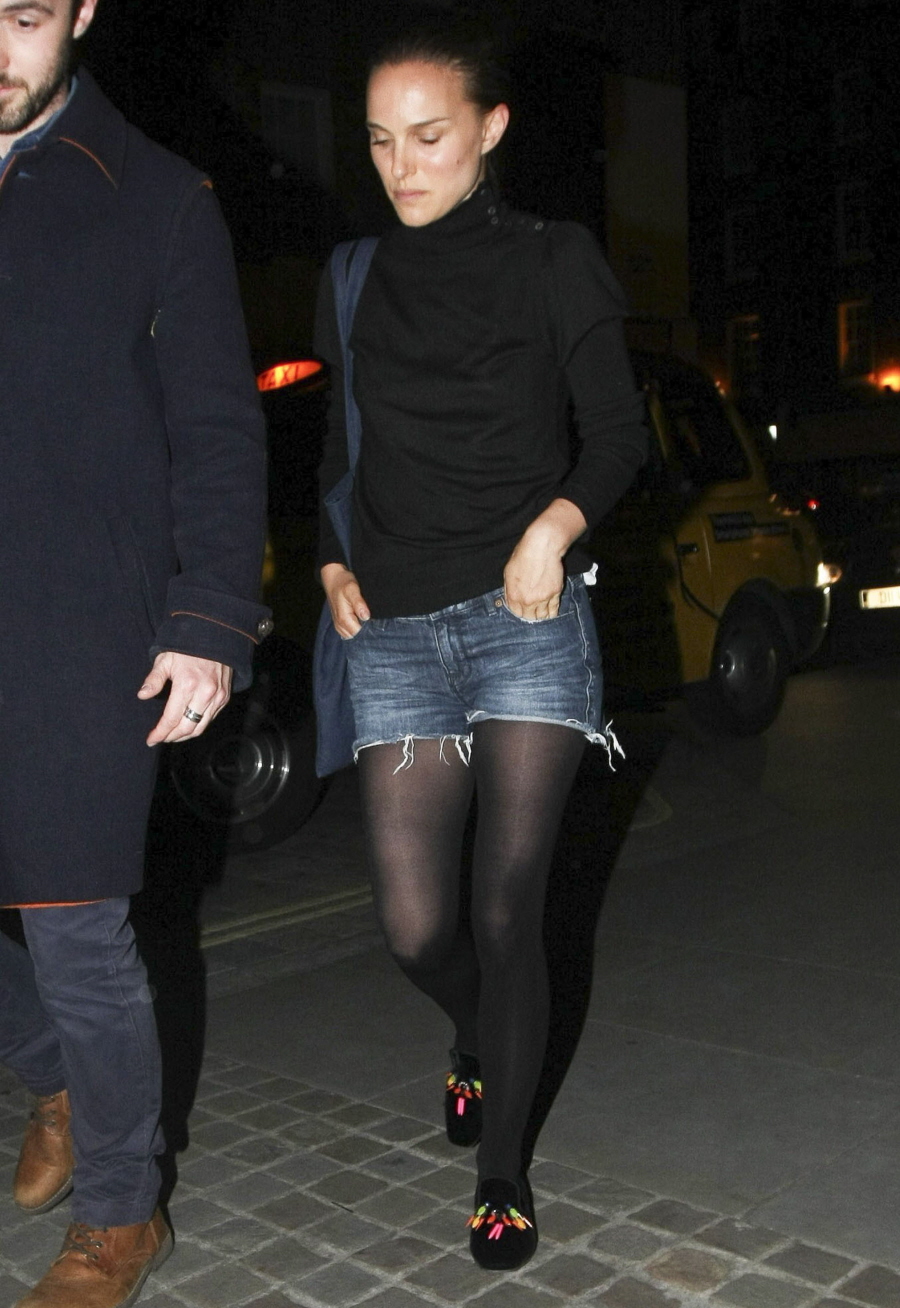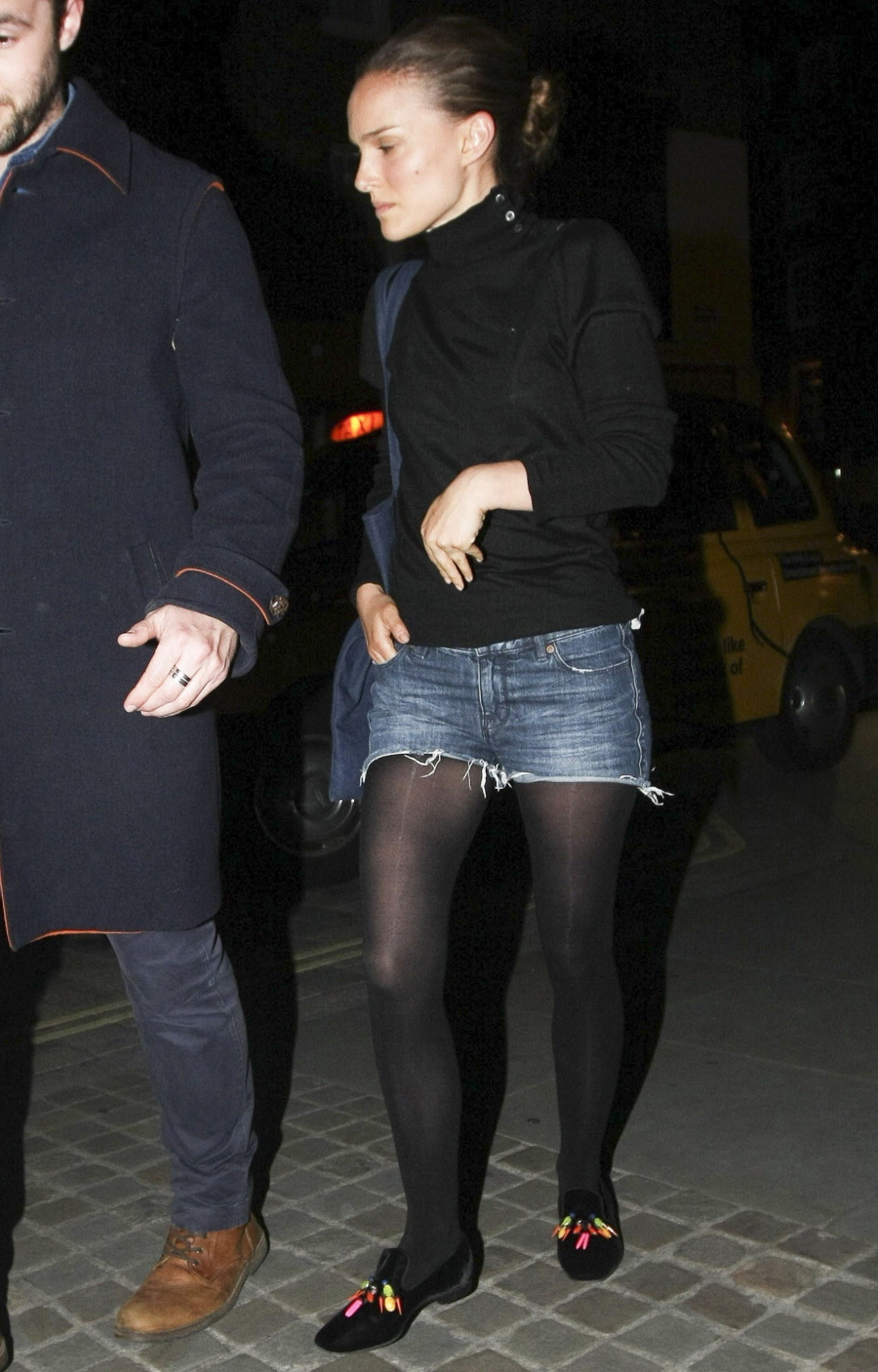 Photos courtesy of WENN, Fame/Flynet.