Kristin Cavallari and husband Jay Cutler took their kids on a family vacation over the 4th of July. Without telling us where they went, Kristin posted the cute picture above of her sons enjoying some beach time with their dad. Whereas I look at this picture and think I really need to know where she got those adorable swim trunks, the Internet Crusaders saw yet another opportunity to take a mother to task for a situation they know nothing about. Apparently, it was deduced by several commenters that Kristin and Jay were starving their children who saw fit to lecture Kristin about it.
Kristin Cavallari is no stranger to getting an earful about her parenting choices, but even she didn't expect a sweet Fourth of July photo of her boys enjoying the beach would cause a stir.

After posting a shot of sons Camden and Jaxon wading with their father, quarterback Jay Cutler, the former reality star was accused of not feeding her children enough.

"Wow. I want to like this picture but for obvious reasons I cant. Please look into feeding your babies," one commenter wrote. Another shared, "I'm not hating but that little boys back does look really skinny. I have a kid and that just looks so skinny."

Kristin has been open about her diet in the past, writing in Balancing in Heels: My Journey to Health, Happiness, and Making it all Work about how she eats a diet free of genetically modified organisms (GMOs). She turned to homemade goat milk formula for her children after breastfeeding, she says she's a "psycho" about reading labels, and her three children are not vaccinated.

Responding to the critics, Kristin Cavallari later wrote on Instagram, "Yep, I starve my children. Just blocked the most people I've ever blocked in my entire life. Happy 4th hahaha."
I understand that Kristin has made many controversial and ill-advised choices. I am not for a minute suggesting I would ever turn to her as a parenting role model but give me a break! Kids bones show up at the weirdest moments anyway. I remember seeing my daughter's ribcage one time and I freaked out and raced her to her doctor. I don't think he could have rolled his eyes any wider at me.
As the article points out, Kristin is no stranger to being attacked as a parent but I can see how she might have thought this sweet little beach picture would not incur the wrath of the Mom-Shamers. There are many arguments to keep your kids off social media. People judging your every move isn't even among them, it's just a nasty side effect.
I will go on the record saying I really like Kristin's sarcastic response. She could have gone on some long-winded diatribe about nutrition and shame and misinterpretation but to what end? If people are going to pick up pitchforks over that photo, they certainly weren't going to listen to a counter argument… or reason. I am biased, however, because I think sarcasm is the correct way to respond to everything.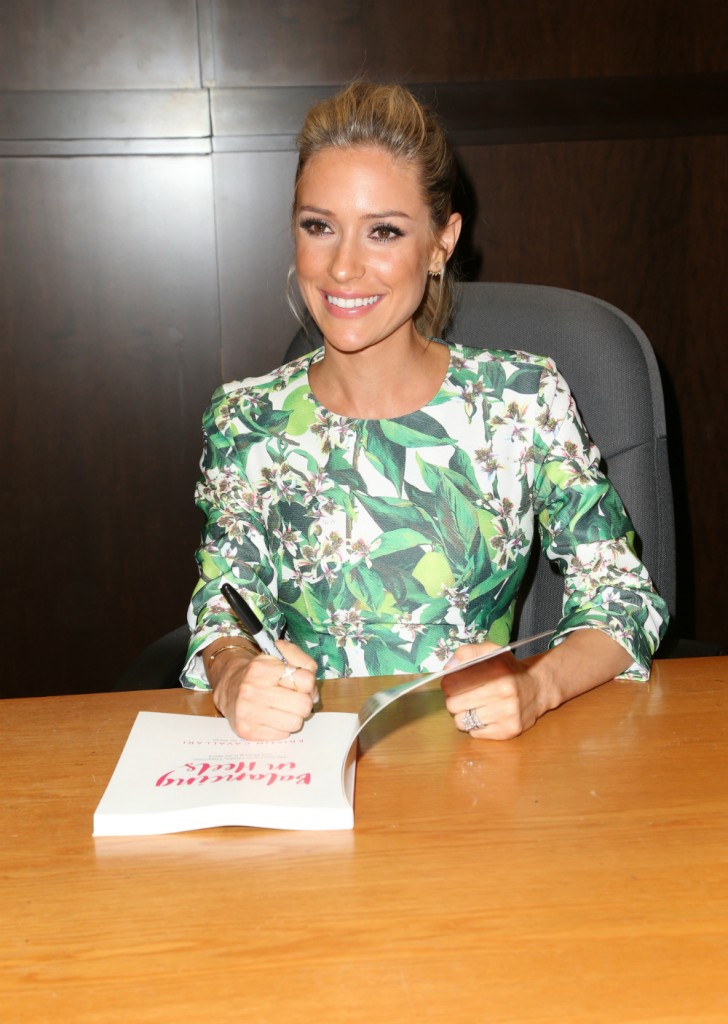 Photo credit: Instagram, WENN Photos and Getty Images