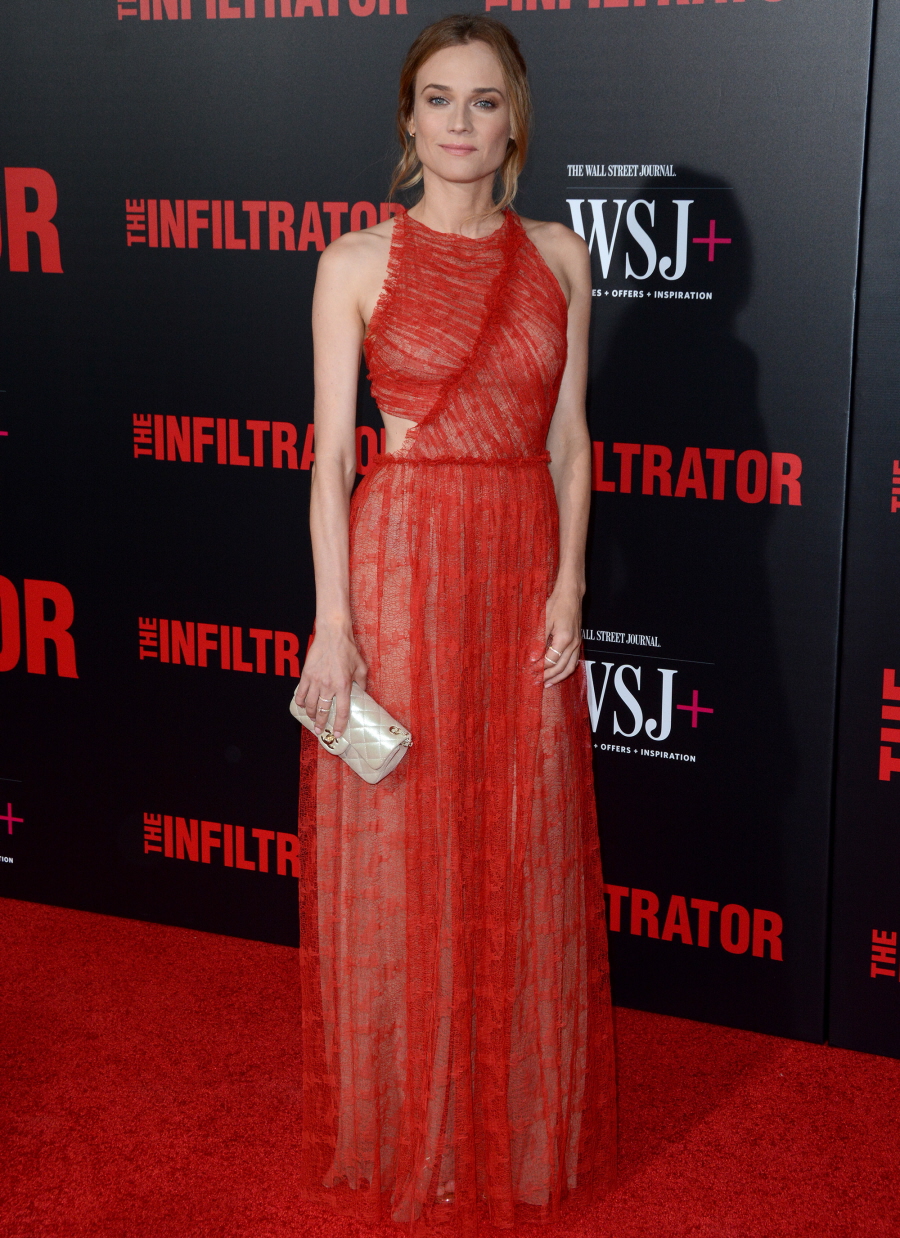 Here are some photos of Diane Kruger at the New York premiere of The Infiltrator two nights ago. Her gown was a custom Jason Wu. Which is interesting, right? Leslie Jones couldn't find any major designer willingly to help her out by simply making a dress in her size for a premiere of what will likely be one of the biggest films of the summer, and here is Diane Kruger is her custom Jason Wu gown for a premiere of film that (let's face it) few people will see. Besides all of that, I don't even think the gown is all that. I can't even tell if I'm looking at the lining or her breasts. Also: Joshua Jackson didn't come to her premiere. I know there are die-hard Jackson/Kruger believers, but my gut has been telling me for months that Kruger and Jackson are on the outs, if not completely broken up.
Meanwhile, Kruger chatted with People Magazine about how she's totally over studio movies and all she wants to do now is work on small indie films and TV shows. Sure, Jan.
She thinks TV is more exciting these days: "I feel like television has taken over so much that there's a whole new platform for actors and talent to grow. What studios are producing is not really all that interesting to me anymore."

Which TV show she would love to work on: "Oh my god, I love House of Cards." She also listed Better Call Saul as a favorite.
While I think Diane is right about TV fueling, nurturing and growing talent these days, I also think that Kruger would love to simply be offered more work across the board. She would jump at the chance to work on more studio films, or indie films or TV shows. I'm just saying that I doubt her shade for studio films is really about the quality of studio films today but about a lack of opportunities for her specifically, and for women generally. Studios aren't breaking down the doors of any 40-ish women and those women know when they're unwanted, which is why TV has become flush with great, meaty roles for women in their 30s, 40s and 50s.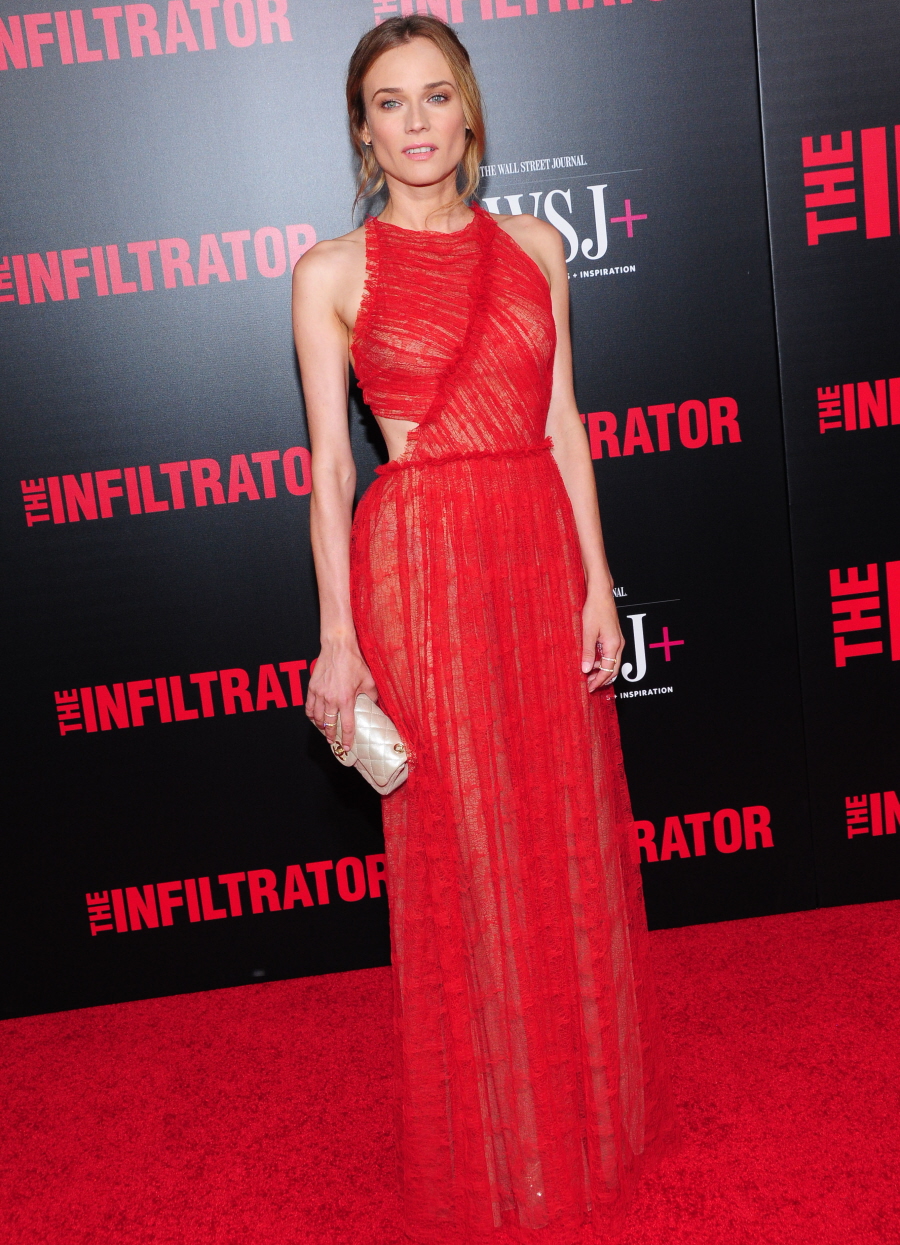 Photos courtesy of WENN.