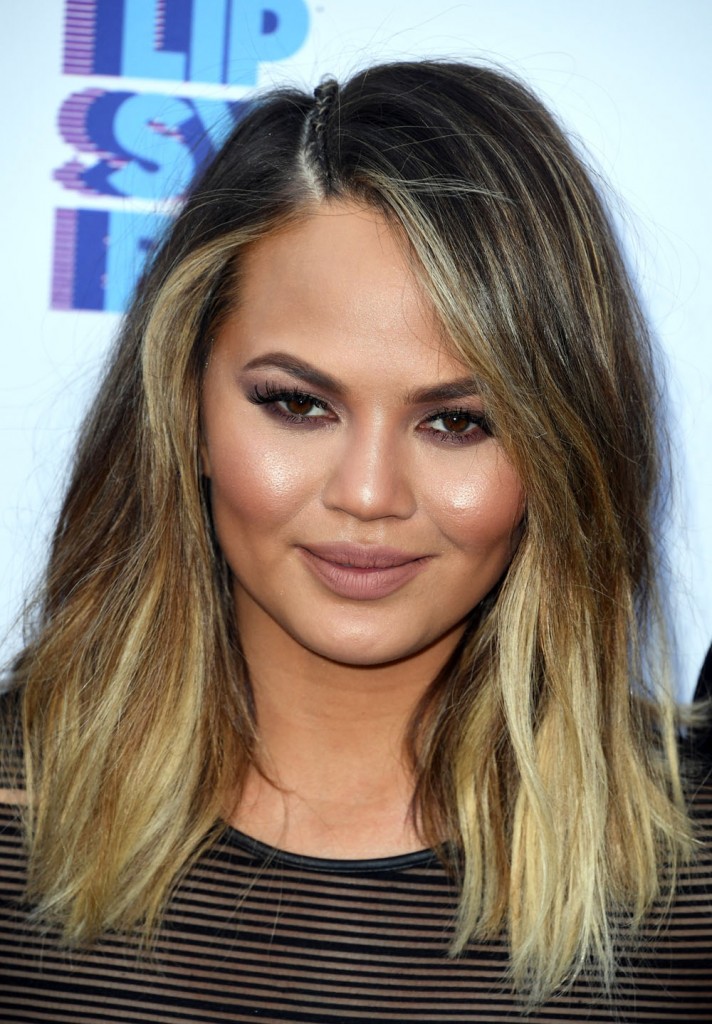 Queen of social media, Chrissy Teigen, took some time out from defending her own parenting skills to take aim at Mom-shamers attacking Hills alum Kristin Cavallari. After Kristin posted a picture of her adorable sons at the beach with husband Jay Cutler, she was accused of starving her kids. Well, Mrs. John Legend added her two cents to the discussion.
Chrissy took to Twitter, replying to E! News for a story they did calling out these awful people. The article is definitely worth a read (it's so good, I wish I wrote it), but here is the gist of it:
Sadly, the shaming epidemic continues, having spread from the already inappropriate arena of body image and weight into the sacred confines of parenting and people's children. All inexcusable—though at the very least it's given nontoxic people more chances to say nice things. (Because, in case we hadn't noticed, it's also a lot easier to stand up and say nice things when we're responding to someone who has said something heinous or otherwise unfair.)

Celebrities and other public figures are usually the ones on the receiving end of most of the unsolicited advice—if not downright vitriol—that people have apparently been storing up for years in the hopes that someone would come up with an easy, convenient way to communicate every thought they've ever had to the entire world in mere seconds.

Stars are used to that, and most have come to begrudging terms with the pitfalls of celebrity. Namely, strangers paying attention to everything you do. And when celebs choose to open up or otherwise share snippets of their personal lives on social media, in comes the commentary. Many factors are at play: The know-it-all factor. The jealousy factor. The indignant "what-do-you-know?" factor.

But while a new brand of criticism—let's call it success-shaming—has arisen in response to cookbooks, blogs, apps and other means by which stars let it be known that they're not just like us, most will admit to not having all the answers, if any at all. They only know what works for them and often are happy for tips from those with more experience.
With all of the grief Chrissy has had to endure with Mom-shamers attacking her, I'm sure the article hit close to home. Responding to the article, Chrissy tweeted:
@enews I will never know why parents criticize others so harshly, knowing they'd go insane if they were on the receiving end ALLTHETIME.

— christine teigen (@chrissyteigen) July 12, 2016
She followed that up and then showed some love to Kristin.
@enews anyway, love you @KristinCav and screw everyone's bored ass!

— christine teigen (@chrissyteigen) July 12, 2016
Kristin, who has spent a lot of time blocking her critics lately, seemed appreciative of Chrissy's support:
@chrissyteigen lol thx girl love u and ur little girl is adorable 😘

— Kristin Cavallari (@KristinCav) July 12, 2016
Wouldn't it be nice if these people could put a lid on it? It's really a shame, as I can only imagine that being a mom is a tough gig, and having to constantly defend one's parenting choices can't make it any easier. In other, lighter, Chrissy news, the model has jumped on the Pokémon Go bandwagon, playing while on vacation in Italy. Chrissy tweeted that she was playing – and joking about the "mean" sign-up process – as well as posting a pic of one of her captures (if that's what you call them, I am too old for this stuff).
Michael watch outttt pic.twitter.com/OWLRoESsiA

— christine teigen (@chrissyteigen) July 10, 2016
As with most pop culture trends, the novelty of the app could have already worn off.
I'm over Pokemon. Please let's pretend I never played and I never bought hundreds of pounds of incense

— christine teigen (@chrissyteigen) July 12, 2016
Oh, and I'm not a big fan of kids, but Chrissy posted the cutest picture of Luna in a mermaid suit. For me to acknowledge this is kind of a big deal, so brava, Mama!
Didn't think @chrissyteigen's snapchats could get any better but then SHE DRESSED BABY LUNA AS A MERMAID pic.twitter.com/mRUUcpsGxt

— Cara (@_CaraH) July 7, 2016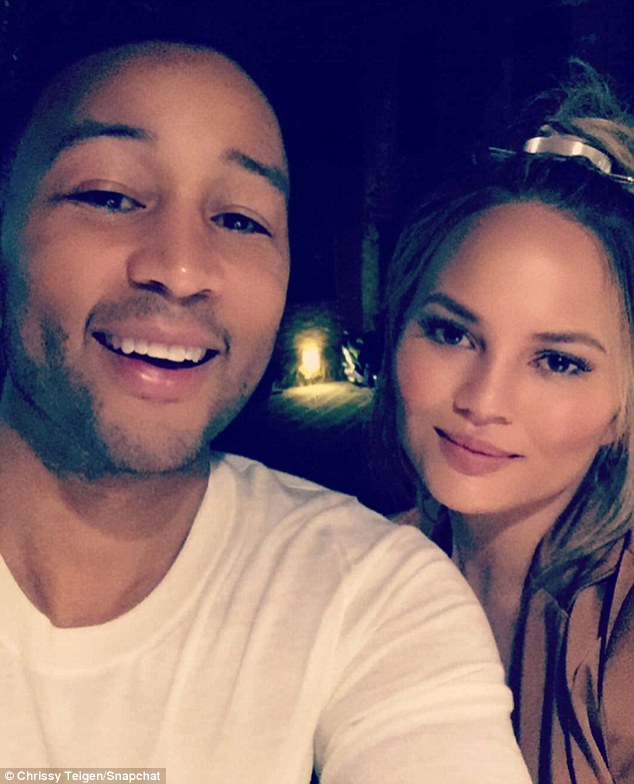 Photo credit: WENN.com, Fame Flynet, Snapchat/Chrissy Teigen, Instagram/John Legend