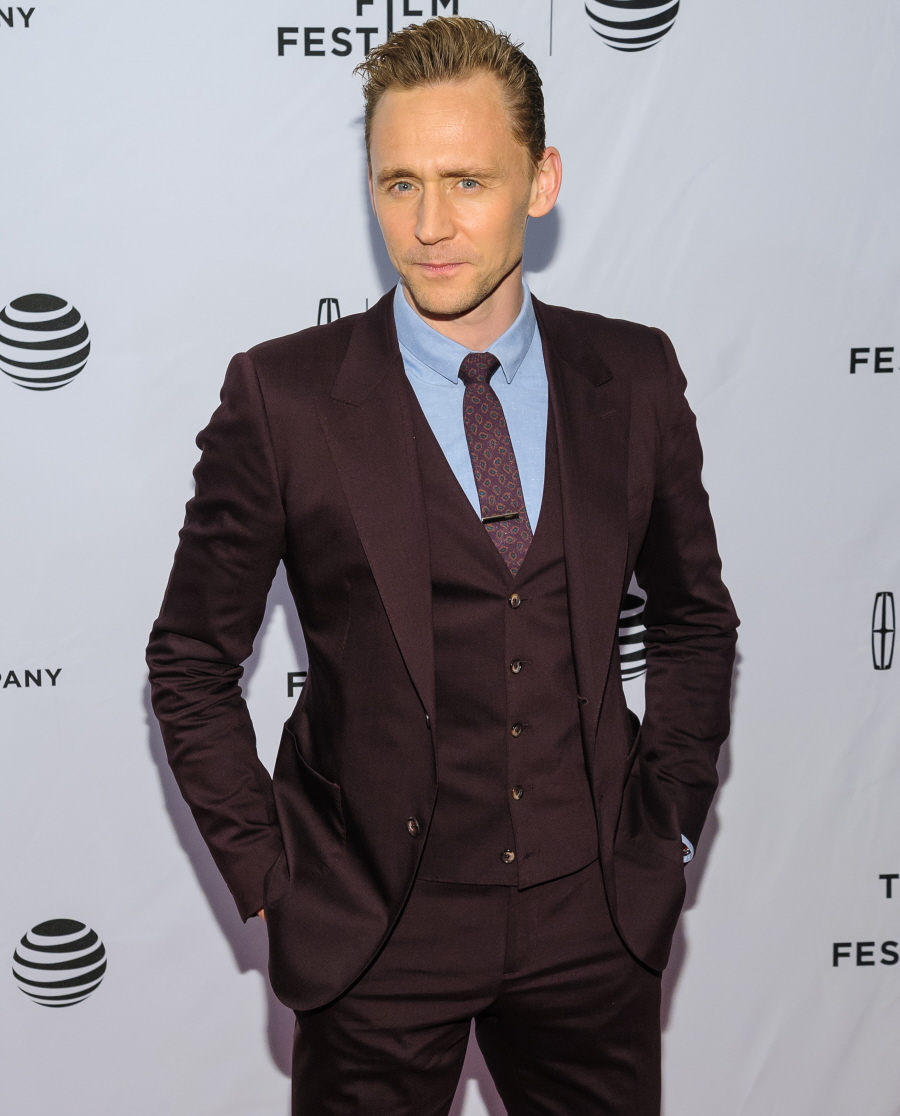 Trying to figure out the time difference between East Coast America and Gold Coast, Australia gives me a severe headache, so let's just go with Tom Hiddleston's word that it was very late at night and/or very early in the morning when he learned he was nominated for an Emmy for The Night Manager. I was trying to figure out when he learned of the news because Hiddles spoke to two media outlets following the nominations announcement. That's really nothing new – many actors release statements of thanks, and many do post-nomination interviews. What's funny in this case is that Tom is the one doing all of the talking about The Glorious Tiddlebanging of 2016. Taylor Swift hasn't said one word, but Tom keeps chatting away.
First, Tom spoke to his buddy Josh Horowitz at MTV. Tom says "I could not be more delighted" with his Emmy nomination. When asked his immediate reaction to learning about his nom, he said: "I did a little sort of shake of happiness. There were rumblings, there were stirrings, but they didn't fully express themselves in explicit dance moves, shall we say." Cough. Skip to 2:10.
Double cough.
Horowitz also asked after Taylor Swift, and Tom told him: "We are together and we're very happy." Boom. And of course, The Hollywood Reporter had to get some questions in too. You can read the full THR piece here, some highlights:
How it feels to get an Emmy nomination: "It's a good day, a lovely day. It feels fantastic. I'm in Australia filming Thor: Ragnarok, and it's very early in the morning on a Friday. Right now it is just coming up to 4:15 a.m.

How he heard about the news: "I didn't have any expectations, and suddenly my phone started blowing up a couple hours ago. This is the most wonderful surprise, and honestly the most thrilling thing about it is that it feels like an extraordinary and heartwarming affirmation for the whole team who made The Night Manager. Making The Night Manager was the most fulfilling team effort, and I'm so proud of everybody."

Whether he was watching the nominations: "No, I was dozing off because of a long day as Loki. (Laughs.) I couldn't stay awake, so I was drifting away to sleep. Earlier, Chris Hemsworth had just hosted a screening of the new Ghostbusters film, so that was a couple of hours before the nominations were announced. I saw that with Chris and Mark Ruffalo and Taika Waititi, who is directing Thor: Ragnarok, then came home and brushed my teeth and went to bed — and then I was nominated for an Emmy. (Laughs.) So that was how it went."

What he's looking forward to at the Emmys: "Oh gosh, there are so many. There are so many nominees from the different categories. I'm very much looking forward to seeing my friends who are nominated in the same category, Benedict Cumberbatch and Idris Elba. They're both old friends of mine. I worked with Benedict a long time ago — six or seven years ago now, and he's been a friend ever since. And the same is true of Idris. So I'm looking forward to seeing them and James Corden too. There's lots of people I'm sure I'll bump into. It's funny how back in April I did a roundtable interview with Liev Schreiber and Bob Odenkirk — and they're both nominated, so I'll get to see them again. I love their shows and their work.

Who will be his Emmy date? "I don't. I didn't even know I could. It's 4 in the morning here!"

Whether his relationship with Taylor Swift is a publicity stunt: "(Laughs.) Well, um. How best to put this? That notion is — look, the truth is that Taylor Swift and I are together, and we're very happy. Thanks for asking. That's the truth. It's not a publicity stunt."
Even if it was a publicity stunt, he wouldn't say, "Damn, you got me! You're right, I signed a contract to be Tay-Tay's boy-toy." Which I don't believe, I'm just pointing out the fact that no one would admit it. I'm more struck by the way he talks about the already-exhausting schedule he has with Thor, and now I'm wondering if Taylor is sitting all alone in the hotel room all day and all night, waiting for Tom to come back from work. But notice that he mentions the Ghostbusters screening – apparently, Taylor was his date for that! Aw, she's already meeting all of Tom's work friends.
Also: "I didn't have any expectations" – bulls—t. He was campaigning so hard for this.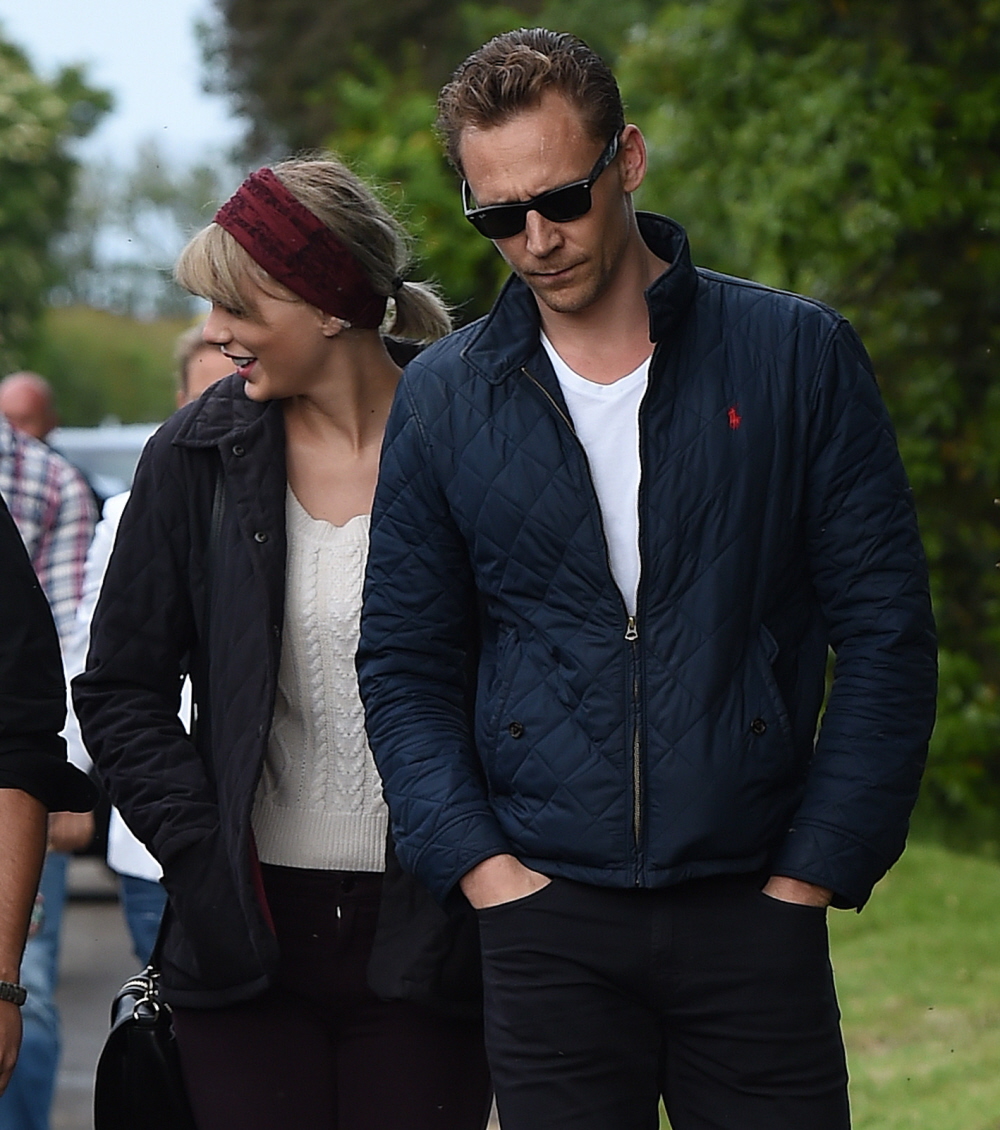 Photos courtesy of WENN.