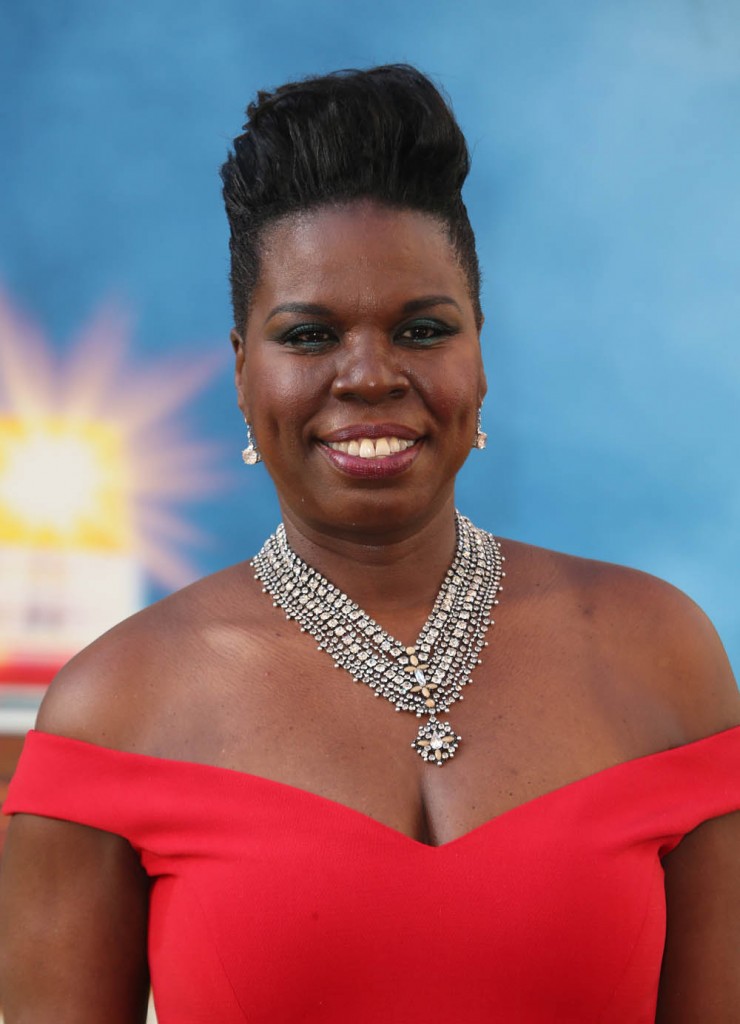 While everyone is calling Kate McKinnon the standout on Ghostbusters, I was more charmed by Leslie Jones. She took what could have been a stereotypical character (she was the single non-academic Ghostbuster) and made her believable and funny. That said, the movie had serious script issues as Kaiser mentioned but was fun to watch despite itself.
So Leslie is one of the leads in the summer remake gamerbros love to hate, and she's also the sole star who's a woman of color. Wouldn't you know it, she's getting racist hate on Twitter, which has had a problem with racism, anti-semitism, death threats and horribly hateful tweets for YEARS. What's more is that Twitter has done very little to address the problem, even going so far as refusing to comply with anti hate speech laws in France until they're compelled by court order. (Twitter also has a problem with a lack of diversity in the company, which is probably not incidental.)
Leslie has received some truly disgusting, despicably racist and hateful tweets. So she retweeted them and Twitter responded for comment as they always do, by saying they don't comment on individual accounts. I'm not going to embed or reprint any of the worst tweets. You can read them on Buzzfeed if you're inclined. (Other sites, like our friends at Pajiba, have chosen to publish them, which is understandable and can increase awareness. I just didn't want to see that terrible sh*t anymore.) Here's this story along with some of Leslie's responses:
Following a series of racist and offensive tweets, many of them criticizing her appearance, Jones, 48, took to Twitter on Monday to defend herself.

"Some people on here are f—ing disgusting. I'm blocking your filthy ass if retweet that perverted s—. Just know that now b—-es!!," Jones wrote, adding in additional tweets, "Ok I have been called Apes, sent pics of their asses, even got a pic with semen on my face. I'm tryin to figure out what human means. I'm out."

However, Jones then decided to stop blocking the trolls so that her fans could "go through my feed yourself and see the bs. You won't believe the evil. It's f—ing scary."

Jones continued later on, tweeting that she now understands why certain celebs don't have social media, as the hate she's been receiving is scary.

"You have to hate yourself to putout that type of hate. I mean on my worst day I can't think of this type of hate to put out," she tweeted. "I don't know how to feel. I'm numb. I see the words and pics and videos. Videos y'all. Meaning people took time to spew hate."
Not only did people spew hate at Leslie, someone even started an account in her name, using almost the exact same username and all her photos and posted horribly hateful things as if she was saying them. Just reading her Twitter feed is making me sick to my stomach and I can't imagine what she's going through.
When asked for comment, Twitter pointed Buzzfeed to their terms of service.
A representative for Twitter offered the following statement to BuzzFeed News: "While we don't comment on individual accounts, here's an explainer on our content boundaries here: https://support.twitter.com/articles/18311"
The Twitter content guidelines do say that hateful accounts aren't allowed, but I checked the Wayback Machine (history of that page) and they didn't add the section specifically referencing hate speech until December of last year, however prior to that they did have sections about threats of violence abuse in general.
I checked all the accounts which Leslie retweeted and which were shown in the Buzzfeed article, and all but one of them has been deleted, likely because this story got so much press after Leslie called out these scumbags. The thing is, this happens on Twitter ALL THE TIME to everyday people. I've had racist crap tweeted at me. Twitter should be taking care of this problem with a dedicated team of people on it 24/7. The fact that it's still happening to such a large extent shows that whatever they're doing is woefully inadequate at best and willfully negligent at worst.
It's like when you think "ok I've proven I'm worthy" then you get hit with a shovel of hated. I'm numb. I mean I know there is racism.

— Leslie Jones (@Lesdoggg) July 19, 2016
But I'm I that naive to think that some things was changing yes I was. We still live in a world where we have to say "black lives matter"

— Leslie Jones (@Lesdoggg) July 19, 2016
I feel like I'm in a personal hell. I didn't do anything to deserve this. It's just too much. It shouldn't be like this. So hurt right now.

— Leslie Jones (@Lesdoggg) July 19, 2016
I leave Twitter tonight with tears and a very sad heart.All this cause I did a movie.You can hate the movie but the shit I got today…wrong

— Leslie Jones (@Lesdoggg) July 19, 2016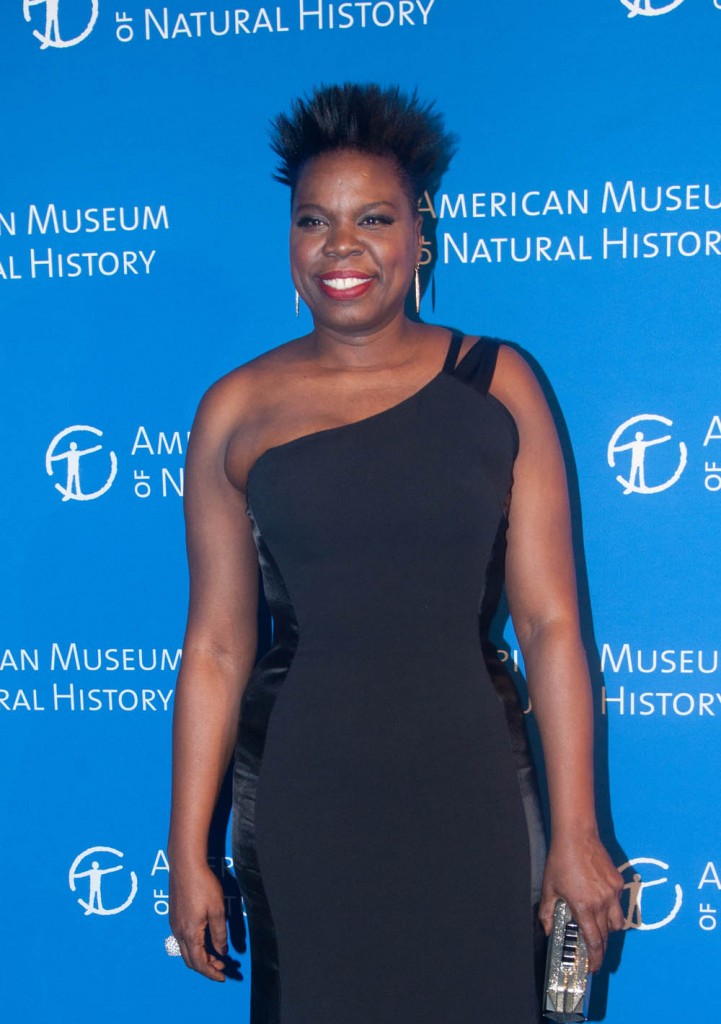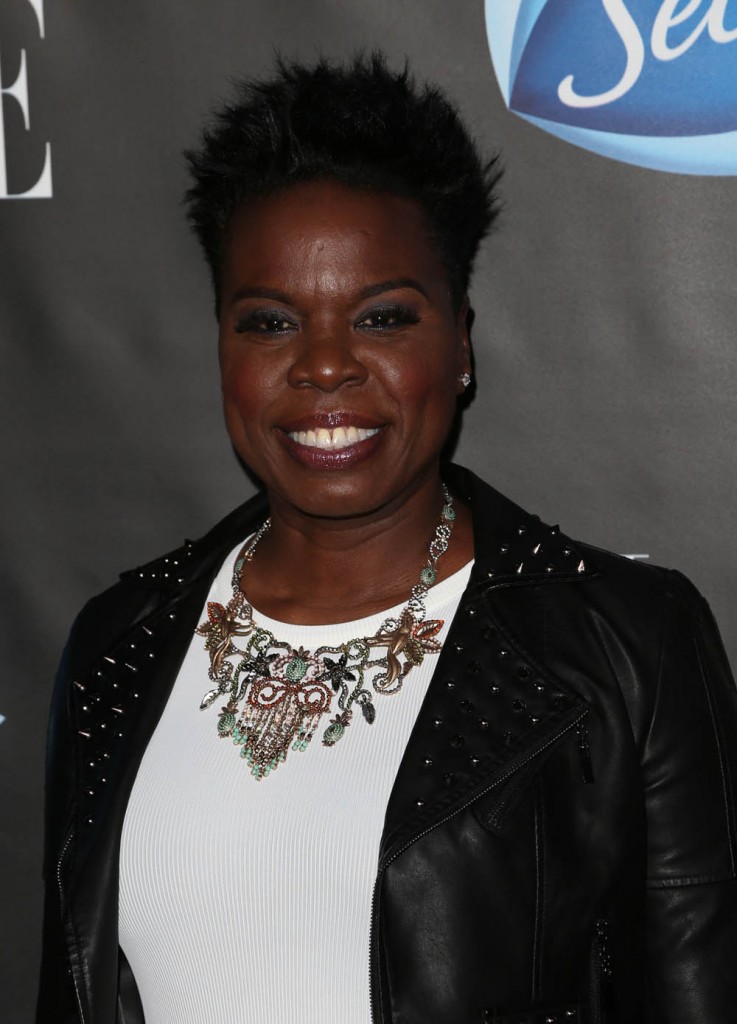 photos credit: WENN.com