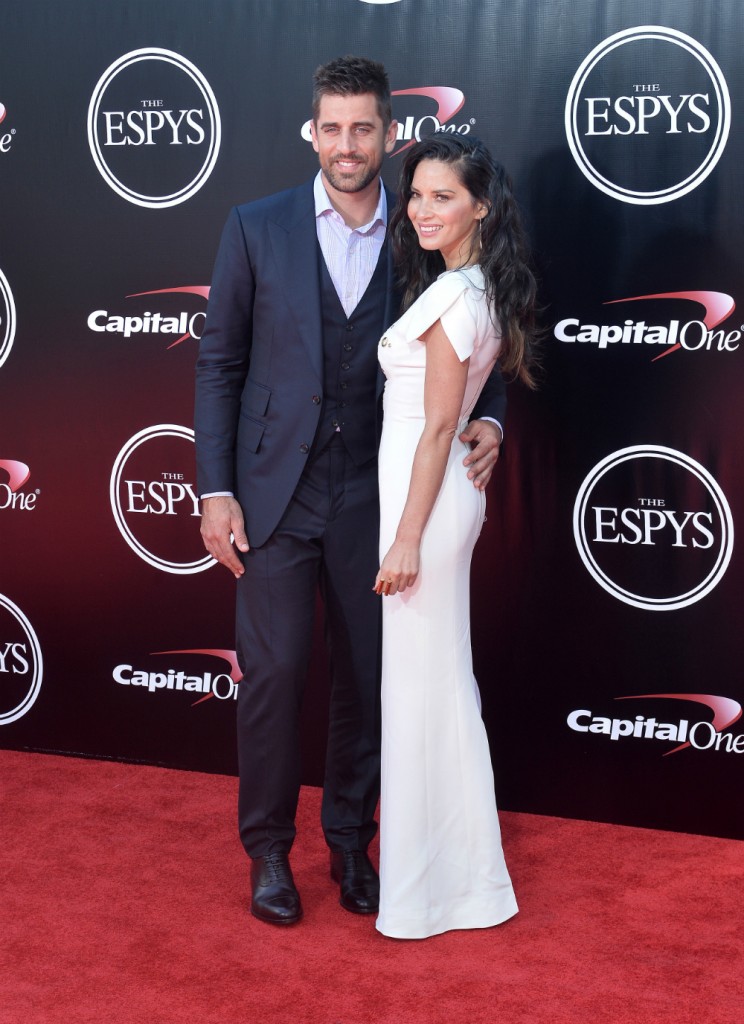 I watched The Bachelorette its first season because I knew one of the guys. His mother was my Girl Scout leader and his sister is a friend of mine. I was pretty excited he made it to the final four and I got to see them when Trista went on the hometown visit. That was the last time I watched the show. Now, I only know what I read about it. Most people think this season's Bachelorette, JoJo Fletcher, is going to end up choosing between Robby Hayes and Jordan Rodgers. Jordan is an ex-football player who played for Vanderbilt but was cut from the Jaguars before he went pro. He is also younger brother to Green Bay Quarterback Aaron Rodgers, whom I have followed since he played for Cal. Aaron is estranged from his family, a fact that came up during The Bachelorette. What was said last week and reinforced this week during the hometown visit to the Rodgers home in Chico, CA is that the subject is not openly discussed. So we still don't know why Aaron and Jordan are estranged but that hasn't stopped people from blaming Aaron's girlfriend Olivia Munn because cherchez la femme, right?
Monday's episode will feature JoJo as she heads to the final four guys' hometowns. E News! released a sneak peak in which JoJo grills Jordan about his estrangement from Aaron. Rodgers' responded, "It doesn't need to be a topic."

"Bachelor" blogger Reality Steve speculated the brothers' distance has something to do with actress Olivia Munn.

"From everything I heard, this all started around the time Aaron started dating Olivia Munn," he told FOX411. "Things have been tense ever since. I don't think they're (the family) are fans of her."

Last week on "The Bachelorette" viewers learned Jordan has a relationship with his whole family except Aaron. Apparently, Aaron did not know Jordan was joining the show. Jordan claimed he didn't want to be defined by his relationship with Aaron.

"Not having a great relationship with my brother Aaron, or what people think that relationship should be, didn't define me. I'm defined by the character I have," he said.

Jordan charged that his brother has decided not to maintain a close relationship with the entire family.

"It's just kind of the way he's chosen to do life and I chose to stay close with my family and my parents and my brother."

The football star has been dating Munn since 2014. The two walked the ESPY red carpet together last week.
Oh for the love of Pete! Didn't people get this nonsense out of their systems when they blamed Olivia for Aaron's poor season? All of this speculation seems to stem from some reality show blogger named Reality Steve who is quoted above. He also told Access Hollywood that, "I've seen enough and heard enough to believe it all center's around Aaron's girlfriend Olivia Munn." That's it – no actual facts or instances, just Reality Steve's powers of perception.
Olivia herself has said she doesnt really know a lot about why they are estranged and that, "It's complicated – I'll say that." Jordan dated Brittany Farrar who is friends with Olivia. Brittany accused Jordan of cheating. So maybe Olivia and Aaron were upset by Jordan's treatment of their friend, especially when he lied and said his focus on football was why their relationship ended? People have accused Jordan of appearing on The Bachelorette for the wrong reasons, that his end game is to get his own Bachelor show once eliminated. Others have said Jordan is tired of standing in Aaron's shadow. Brittany says Jordan is a louse. So how does this become Olivia Munn's fault?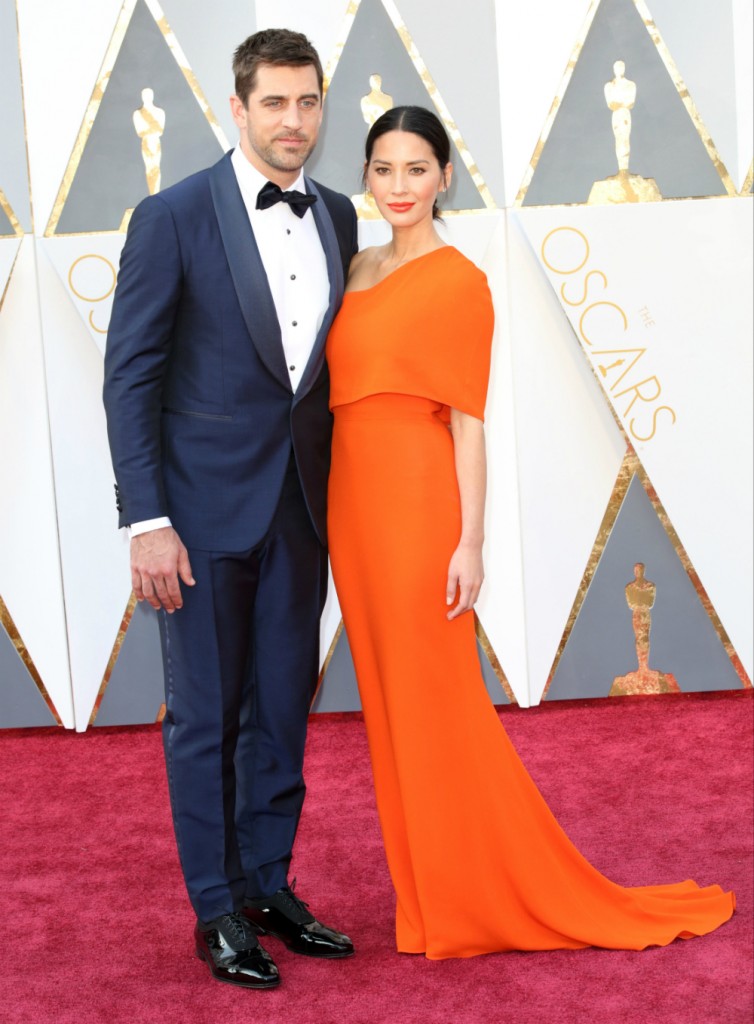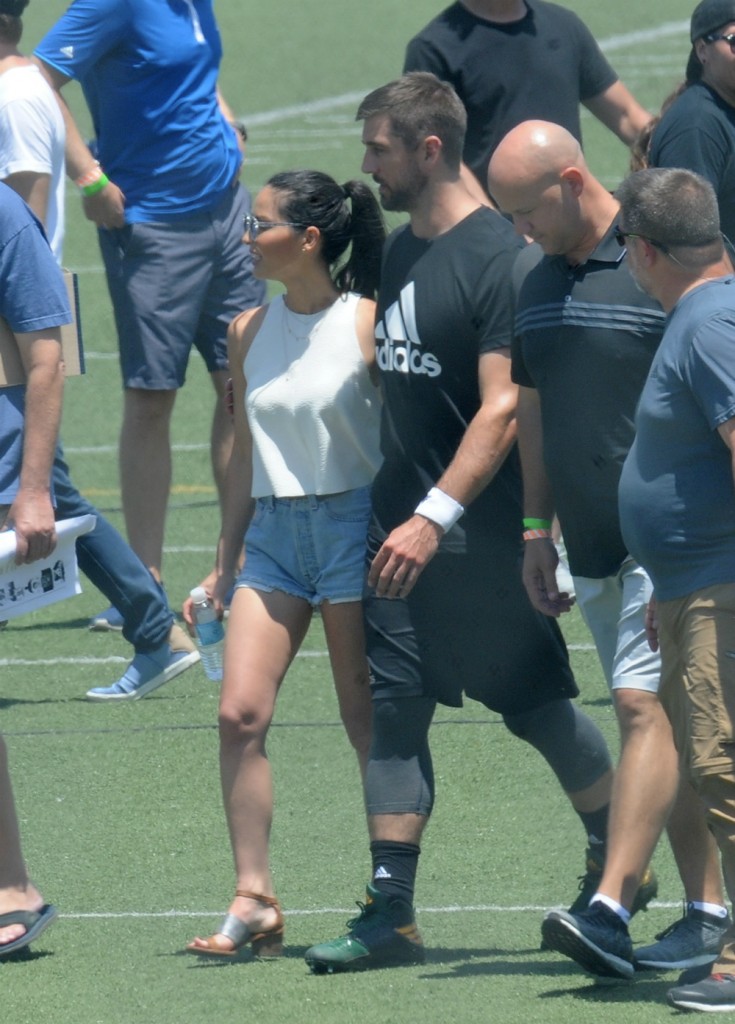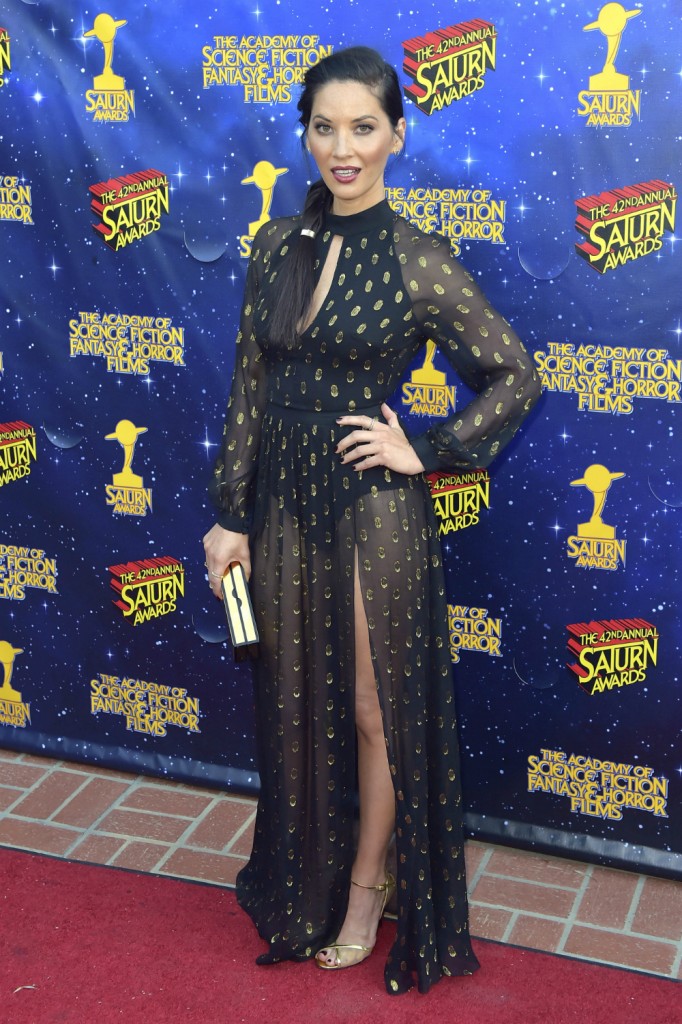 Photo credit: WENN Photos