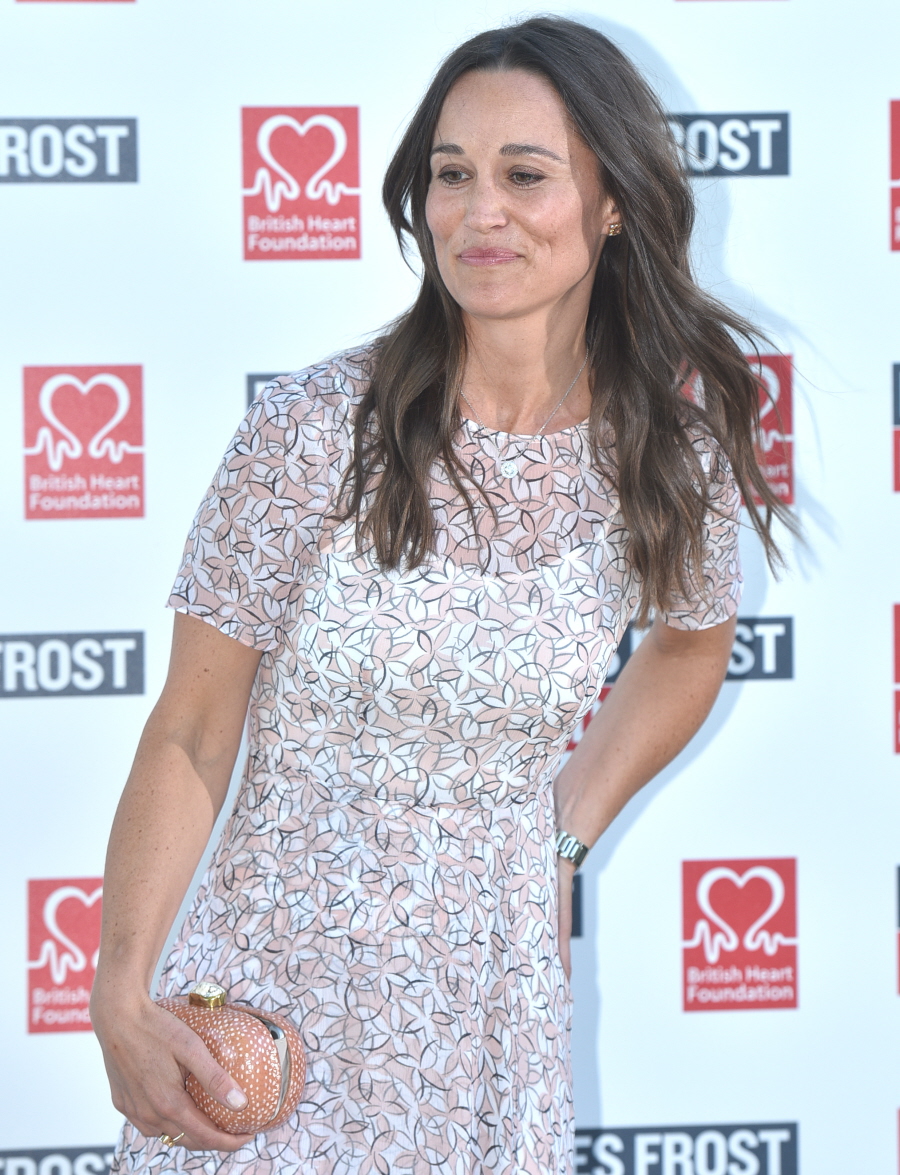 As we learned yesterday, Pippa Middleton is finally engaged! He is the Terribly Rich ™ James Matthews, hedge fund manager and owner of a big mansion. I remember a story about Pippa's prospects years ago, back when people were still vaguely interested in Pippa, wherein some snooty society-watcher was basically like "Pippa needs to find a guy with a title, but we'll settle for someone rich." I think "someone titled" was the original plan, but all of those guys backed away from the Middletons. So she had to find someone Terribly Rich ™. And she did! Not only did Pippa announce her engagement yesterday, she also stepped out for the first photo-op with the ring – an asscher-cut diamond which allegedly costs something like £200,000. Pippa also stepped out today and made sure to flash the ring – go here to see.
While the coverage of Pippa's engagement has been cloying and over the top, there were a few stories that made me happy, like this Daily Beast piece. Basically, Tom Sykes at the DB says that this is how the Cambridges and the royal handlers have solved their "Pippa Problem." Pippa was seen as a problem in royal circles because she couldn't look like she was cashing in on her royal connections, nor did she have any real talent at anything else. So the royal plan was to marry Pippa off to the first rich guy who showed any interest, and now Pippa can be rebranded as a society wife who does some charity work. Meanwhile, People Mag did this cheeseball story about how "Princess Kate" might not be the matron of honor at her sister's wedding.
Princess Kate has said she is "absolutely delighted" with the news that her sister Pippa Middleton is engaged to hedge-fund manager James Matthews. But will she be in the bridal party as matron of honor? The elder sister, 34, faces an age-old royal conundrum of not wanting to cause an upset by having her princess status overshadow the bride, 32, on her big day.

As bridesmaid-of-the-century Pippa found when she rose to fame as the breakout star of the 2011 royal wedding, there's likely to be analysis of the attendants as much as of the bride. And Kate will want to do her best to avoid that.

"Kate would upstage her sister," says veteran royals author Judy Wade. "It's a tricky situation for Pippa. She would want her sister by her side, as who else would she trust to make things go well? But if your sister is a future Queen, she is going to upstage the bride and draw attention. Kate would want to be in the background as much as possible."

One pointer from the past: Princess Diana wasn't a bridesmaid at the prominent wedding that followed hers – the 1986 nuptials of Sarah Ferguson to Prince Andrew. Her own older sisters, Lady Jane Fellowes and Lady Sarah McCorquodale, were both already wed by the time Diana became a royal. With her own two children Prince George and Princess Charlotte – who may have their own wedding roles to play – Kate will be busy ensuring they don't dominate proceedings by dashing around the church.

There's every chance that Kate could do a reading – just as the sisters' brother, Boomf marshmallow maker James Middleton, did at William and Kate's wedding in 2011. James could well repeat that role and may even be best man – he has taken part in grueling athletic events alongside Matthews and Pippa and also has vacationed with them – or certainly be an usher.
First, I would laugh my ass off if Pippa made Kate do a "reading." Kate HATES public speaking, and if Pippa made Kate do a reading, it would beautifully passive-aggressive. Secondly, I sort of think Kate and the people around Kate vastly overestimate her ability to hijack the attention at weddings. This is a consistent excuse used for why Kate doesn't attend friends' weddings: that she'll draw focus from the bride. When really I think Kate doesn't go to friends' weddings because A) they're William's friends and she doesn't give a sh-t and B) she knows that all of the attention will NOT be on her. I mean, Pippa got more attention than Kate at Kate's own wedding!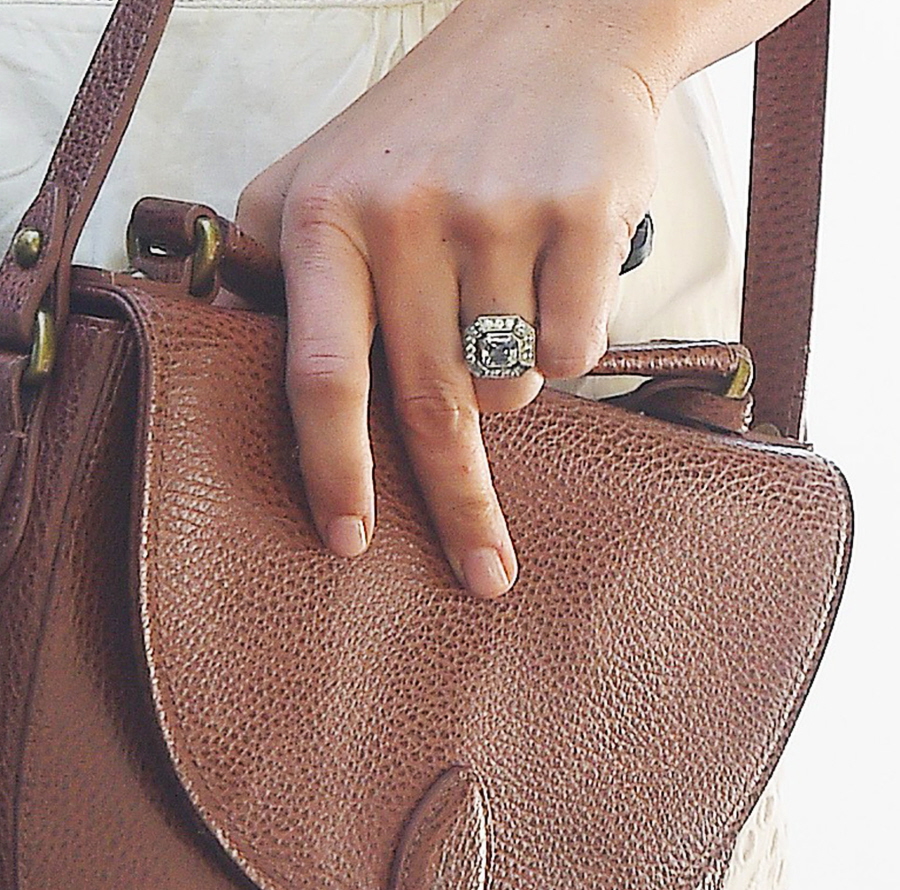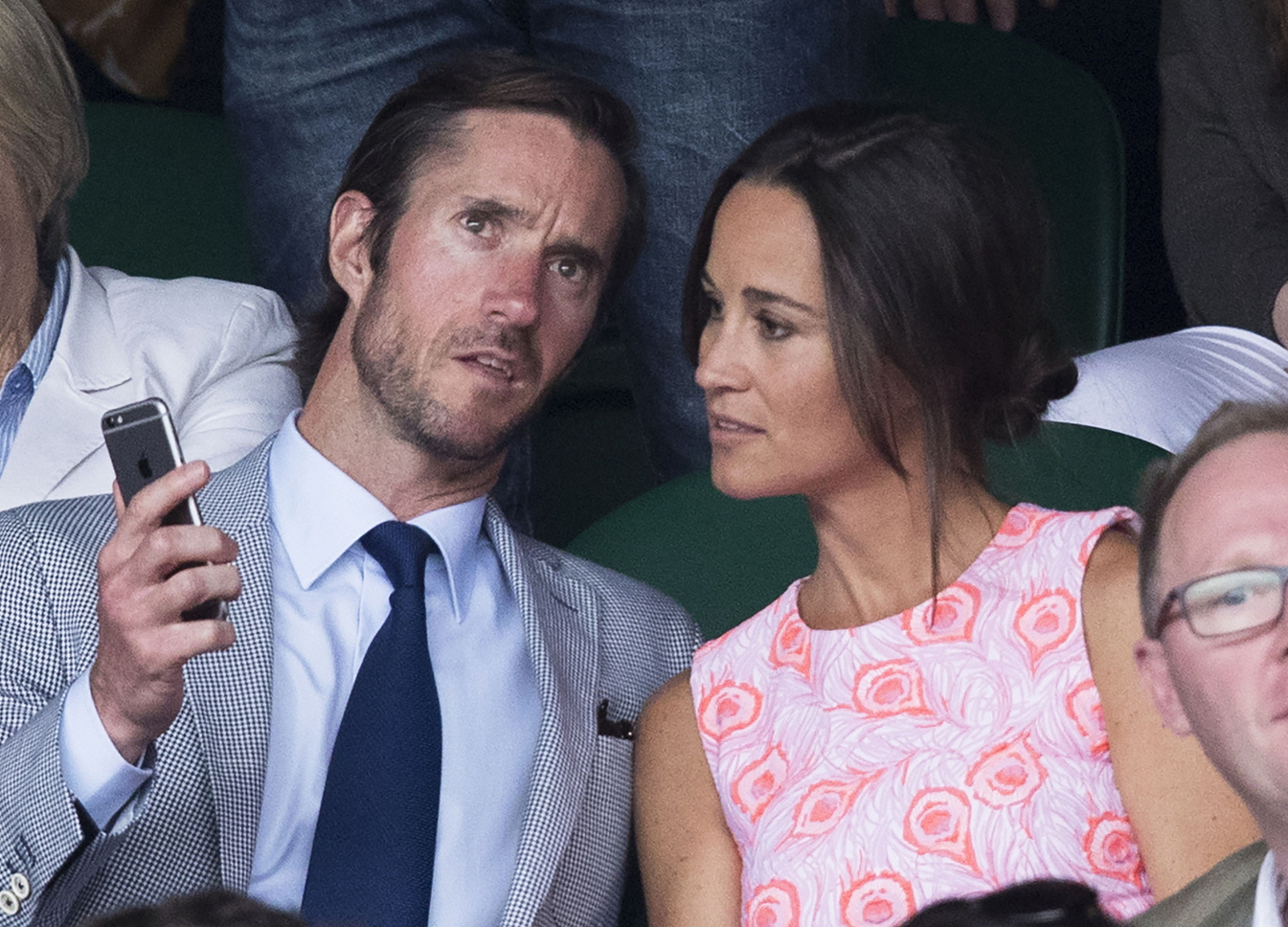 Photos courtesy of PCN, Fame/Flynet and WENN.