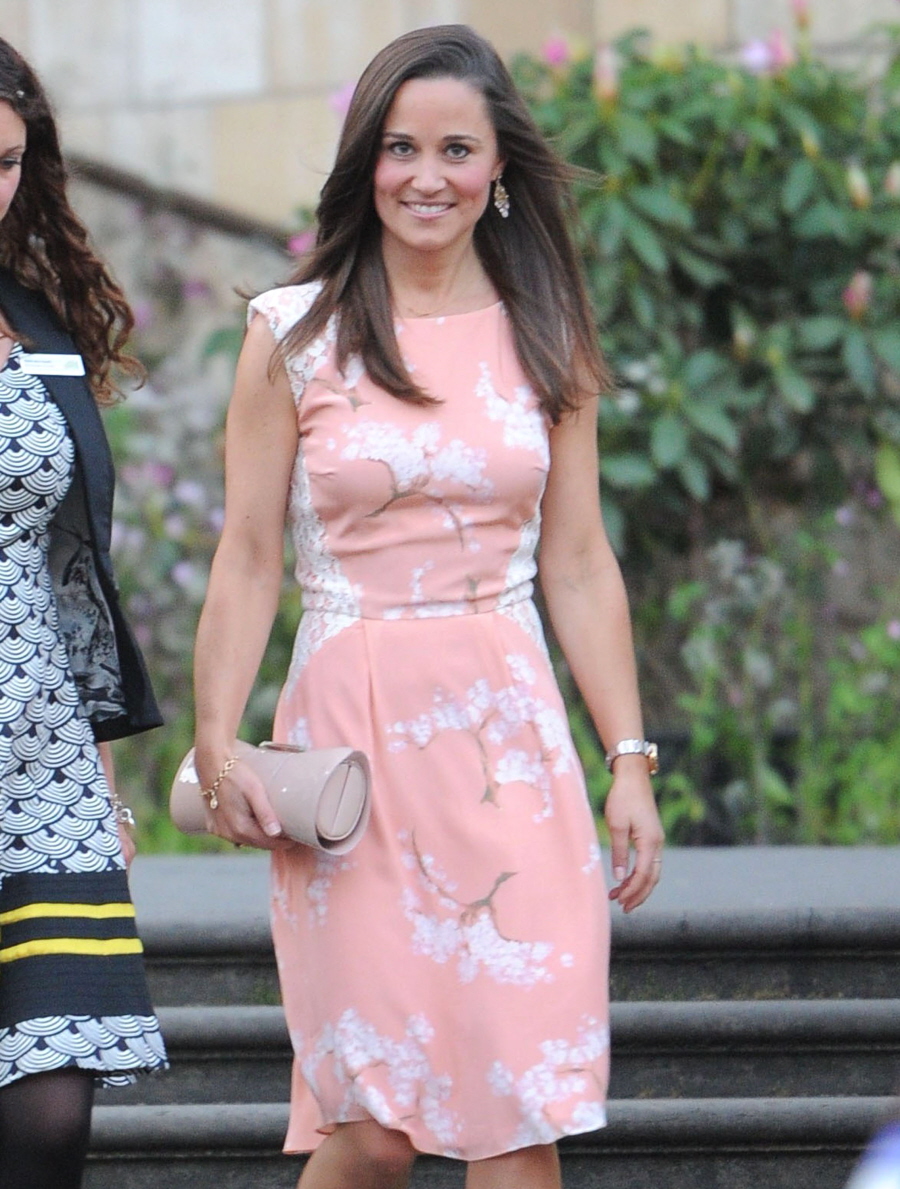 In one of my Duchess Kate stories yesterday, we read some quotes from some "royal sources" who assured People Magazine that Pippa Middleton had already been by Kensington Palace to see her little nephew, Prince George. People Mag claims that Pippa has been telling friends that she's "very excited about my sister's baby" and "so happy to be an aunt, as I love kids." The source also insists that when Pippa came around to see the baby, she brought her boyfriend of four months, Nico Jackson. I imagine Nico and Pippa will get even more time with the baby prince in the months to come, with Kate and the baby staying at Casa Middleton for the summer.
But that's not really why I'm writing about Pippa right now. I'm writing about Pippa because now, more than two years after the royal wedding, I think we can safely say that the bloom is off the rose for Pippa and the press. After a "honeymoon period" where Pippa was billed as the new hot thing, the single sister with the hot ass (of lies), etc, everyone is really over her. And the fact that Kate just gave birth to the future king of England while Pippa is mired in a petty legal tangle where she's suing a PARODY Twitter account… well, the comparison is stark. So it's extra interesting that the New York Times published a lengthy, dishy and fascinating story about how Pippa managed to so swiftly lose her public goodwill, complete with named sources (mostly royal journalists) complaining about Pippa. You can read the full piece here, and here are some highlights:
"Pippa did not just steal the limelight at her sister's wedding," says Ingrid Seward, editor of the London-based Majesty magazine, which covers royal families around the world. "She was the limelight."

Flash forward to just over two years later, and Pippa's press is now decidedly different. "Does Pippa Dress in the Dark?" asked one of England's most popular tabloids, The Daily Mail, recently comparing her clothing to "potato sacks" and her "lolling" breasts to "spaniel's ears."

But Pippa's problems stem less from her wardrobe than how she has spent her time these last two years. While, as of Monday, her sister has a new role as the doting mother to yet another heir to the British throne (making Pippa perhaps the most famous aunt in the world), Pippa also has a new identity: that of author and magazine columnist on all things related to food, party planning and general merriment. This spring she was named a contributing editor by Vanity Fair magazine, only months after securing a "Friday Feasts" column in a popular British supermarket glossy. All this coming off a home entertainment book she wrote last year that flopped in bookstores. The result is a disdainful British press and populace who have all but forgotten about her star-making turn on Kate's wedding day.

"People here just don't like her," Ms. Seward said. "She is not a cook, not a writer and has not really done anything but get this all off the back of her sister. Generally, there is a feeling that she is simply capitalizing off the situation."

Camilla Tominey, the royal editor for The Sunday Express, a British newspaper, said, "There is some pretty sneering commentary over here that she has been cashing in on her sister."

But at the same time, both correspondents acknowledge it is not easy being Pippa. "Whatever she does, she will probably be criticized," said Ms. Seward.

Ms. Tominey added: "She may have seemed like a shrinking violet around the time of the wedding, but she is not. She has to make a living and this is her found fame."

But does Pippa, 29, really need to earn her keep? The Middleton parents' mail-order supplies business, Party Pieces, was estimated by financial analysts around the time of the wedding to be worth around £30 million ($45 million), given their newly cemented courtly connections. Family trusts and inheritance have also reportedly helped the Middletons with the purchase of their latest home (an 18-acre manor house in Berkshire), as well as a $1.2 million apartment they bought years ago that Pippa and her younger brother, James, now occupy in London.

"They are a very wealthy family," Ms. Seward said. "Those kids are not wanting for anything. Let's just say they don't have to pay a mortgage."

"Look, she obviously worked hard at the book [Celebrate], but it didn't sell well," Ms. Seward said, adding with a tone of outrage, "and then she replaced Delia as a columnist for Waitrose's magazine." "Delia" is none other than Delia Smith, now 72, a beloved national figure in the British cooking world (think Julia Child) and Britain's best-selling cookbook author and foodie television series presenter.

William Sitwell, editorial director of John Brown Media, which publishes the Waitrose magazine, stands by the choice of Pippa. "Sales are soaring since she started writing for us," he said recently, estimating that the circulation on the magazine has jumped from 1.5 million to 2.2 million. "She is a good cook and writer and works very hard," he said, adding that she comes into the office once every month or two when they "bash out a few issues" and that "she has impressed the whole team here."

Furthering her fortunes, in June Vanity Fair magazine announced that they had hired Pippa as a contributing editor. "We're delighted to have Pippa," Graydon Carter, the magazine's editor, was quoted saying on its Web site. "She's a keen observer of classic British pastimes."

But her first dispatch in the July issue did not exactly prove fascinating reading. Writing on the upcoming Wimbledon tournament, she gave advice on everything from how to handle the weather ("You have to prepare for all weather surprises") to measuring the audience's enthusiasm ("You know the crowd is having fun and enjoying the match if the wave starts").

"It was a 4-year-old's guide to Wimbledon," Mr. Hanson said. "I personally feel sorry for Pippa," he added. "She must have thousands of offers, and she is picking the wrong ones, making a fast buck."

Rumors are rife that she will soon become engaged to Nico Jackson, her financier boyfriend, whom she has been seeing for the last four months. "He is not an earl or duke, which would be better," Ms. Seward said, "But he will do just fine."
This is the NY Times' version of royal gossip, I think. I love all of the royal reporters bitching about Pippa. But doesn't it feel like there's something going largely unsaid here and in the NYT piece: maybe the reaction to Pippa's "coattail-riding" and money-seeking behavior would be more acceptable if she actually delivered a good product that people actually wanted. If she had great recipes or if she had some really smart tips about how to throw a party or if she was a gifted writer, people would cut her slack. Instead, she just flits around, taking any high-profile or big-money gig she's offered and she just expects people to cut her slack because of who her sister married. Oh, and if she's smart she'll seriously drop the legal challenge to PippaTips. That is the absolute dumbest move she's made thus far.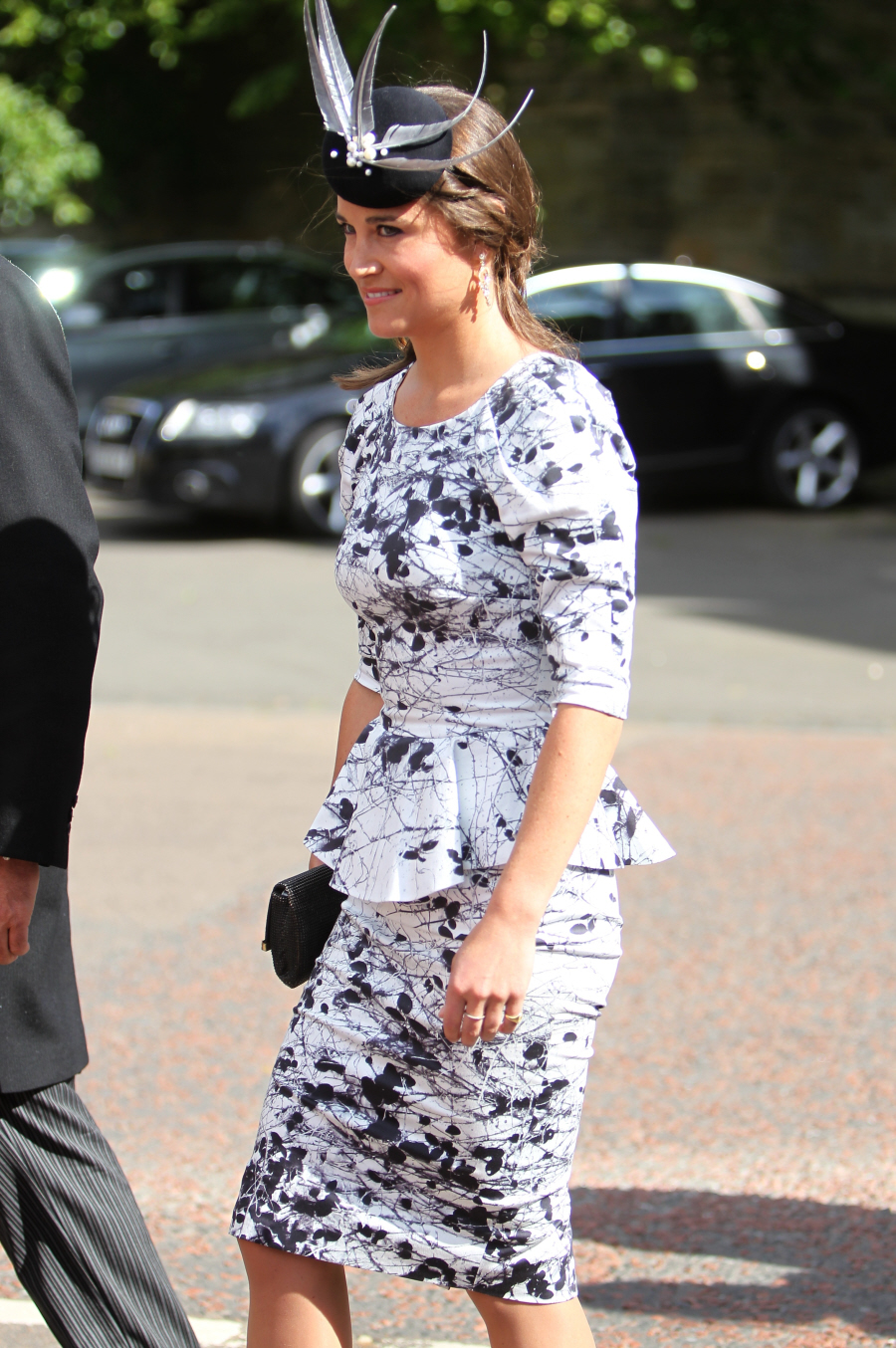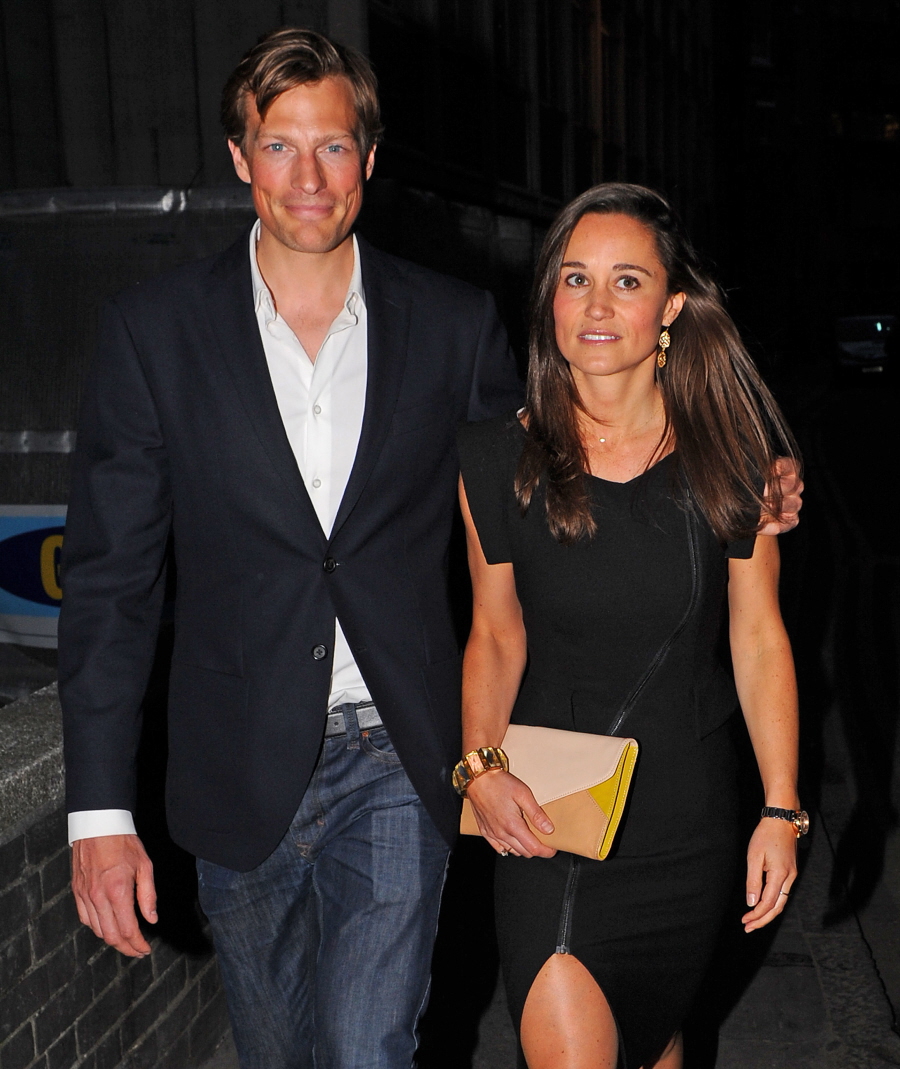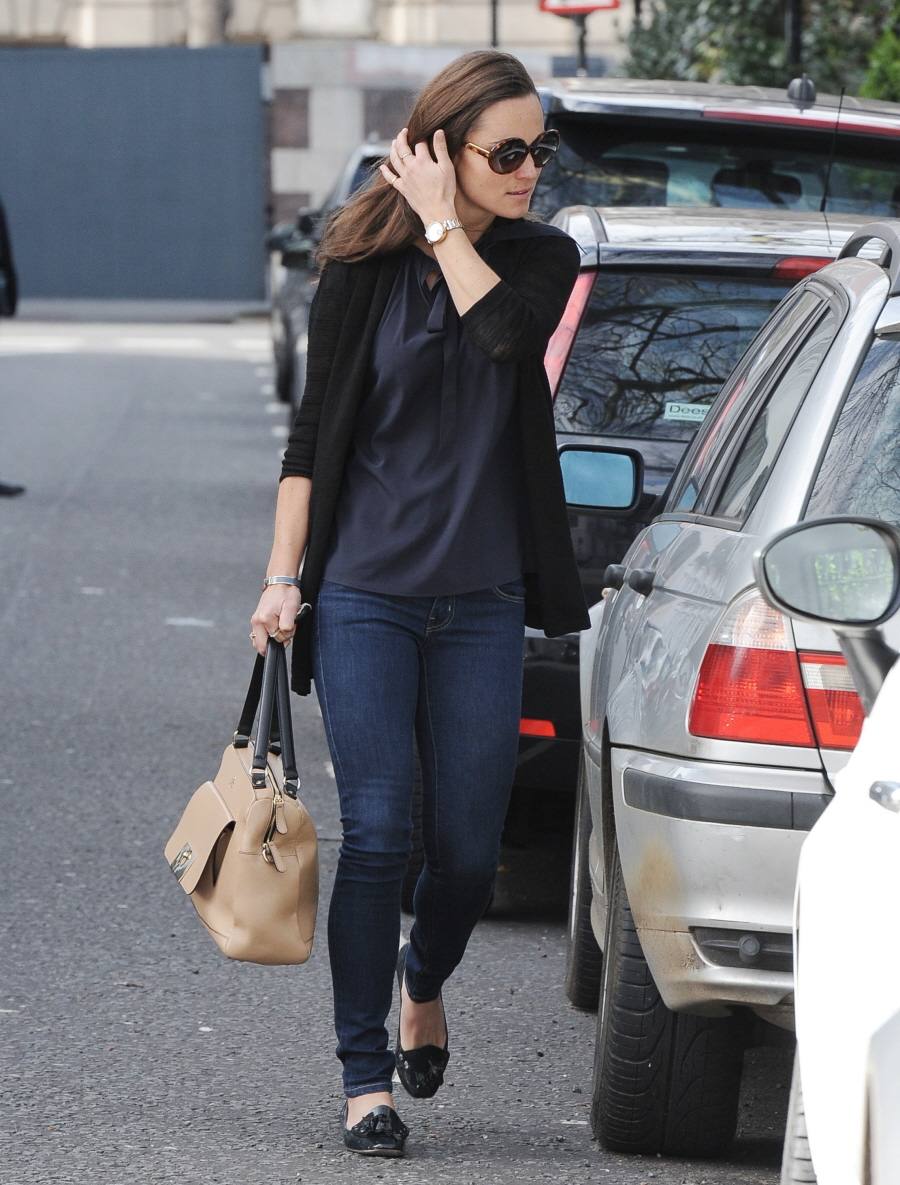 Photos courtesy of Fame/Flynet.