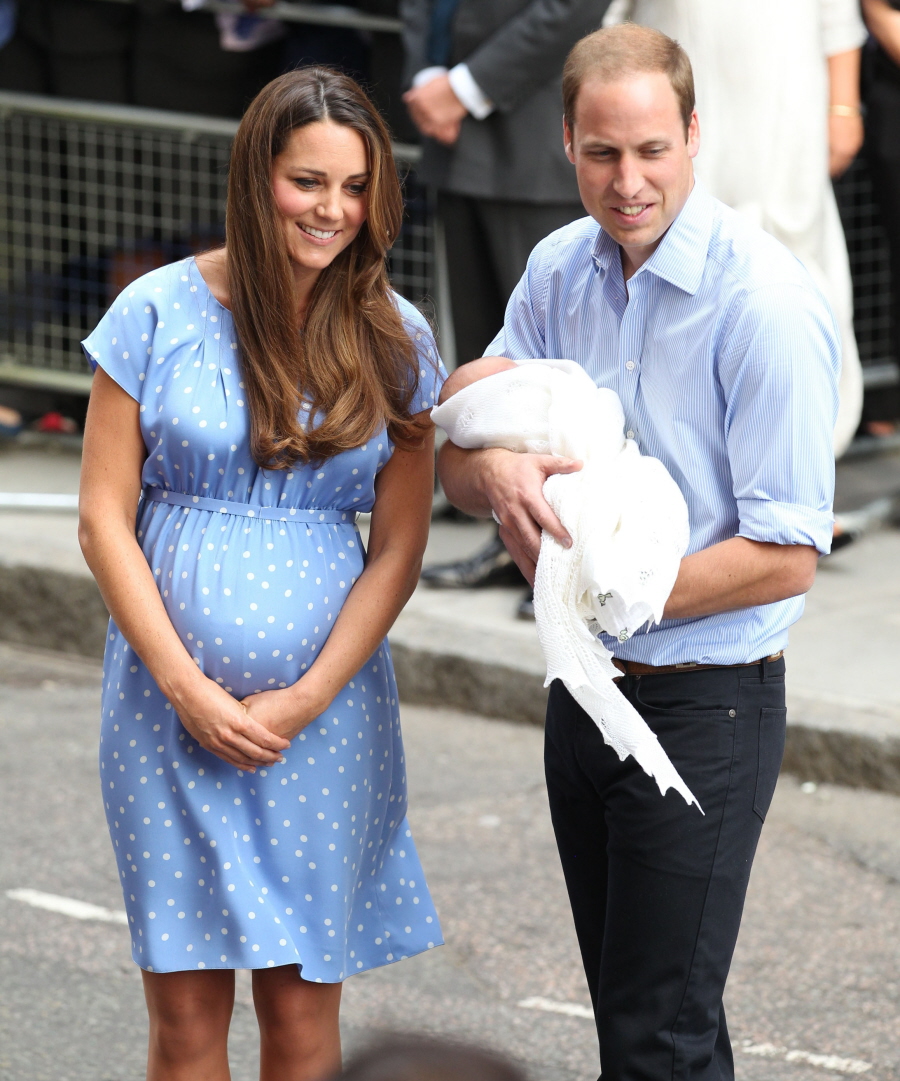 As reported and predicted, Duchess Kate, Prince William and Baby George left London yesterday for Berkshire, where they will spend the rest of the summer (probably). That was always the plan, from what I can tell. Months before Kate gave birth, The Mail and other UK papers reported that she and the baby (and William, for a time) would spend the summer at Kate's parents' home, partly because the $1 million renovation on their Kensington Palace apartment isn't finished yet, and partly because Kate wants to be around her mom after she gave birth. The only surprise (for me) was how quickly the family decamped from London. The Queen came by to visit HRH Prince George Alexander Louis for about 30 minutes, then Will, Kate and George were like "smell ya later!" an hour later. You can see a photo of their London exit here.
Also as predicted, William is taking two weeks of paternity leave from the RAF. What he does after the paternity leave is what's in the air. I figured by now that William would have made a formal announcement either way if he was going to stay in the RAF after his contract is up (in September I think), and it's believed that William has already made a decision not to stay in Wales. So, what else is going on?
After a busy Wednesday that included a visit from his paternal great-grandmother, the Queen, and a road trip to the Bucklebury home of his maternal grandparents, the Middletons, William and Kate's new arrival can now focus on his next official duty: becoming the center of attention for his parents.

"There'll be a little bit of time when they get to know the baby. A little bit of downtime," an aide tells PEOPLE.

But the new mom and dad aren't facing their new roles alone – Pippa Middleton and boyfriend Nico Jackson have already been to Kensington Palace to help take care of the newborn and help the Duke and Duchess settle in, the aide adds.

And while there is currently no nanny in the household (a housekeeper and an orderly who helps with driving and general duties are the only domestic staff), "[Their] families will help them and the excellent advice they've had at the hospital," a royal source says.

But a friend says that will likely change. "It goes with the territory as it'll be a very short time before [Kate] goes back to her public duties," a friend tells PEOPLE.

Meanwhile, the couple have asked the public, in lieu of gifts, to donate to the charity of the hospital where Baby Cambridge was born.

In a message on their website, the Duke and Duchess thank well-wishers for their generosity and suggest "you could look to support Imperial College Healthcare Charity … [helping] women, their newborn babies and young families from London, across the U.K. and beyond to benefit from the latest research to ensure they receive the best possible care."
"It goes with the territory as it'll be a very short time before [Kate] goes back to her public duties." Yeah. I'll believe it when I see it. That's not really shade, by the way. I think Kate should take the summer and just chill out with the baby. But I just think that it's going to be a long time before Kate picks up her "royal duties" and a public schedule again.
As for HRH Prince George, formerly Baby Crumpets (I'm sad to see that name go!), royal sources are trying to tamp down some expectations/rumors/whatever about the name. I guess people heard the name and thought, "Oh, he'll be King George VII, obviously, and that's why they named him that." Which is exactly why they did name him that, only now the sources are saying not so fast! A source tells Us Weekly, "Don't read into [the names] too much. They are not meant to be symbolic; they are just names the couple like." Um, why is this a thing? I don't understand why it would be ZOMG scandalous for people to think that Will and Kate named their baby significant names pertaining to William's family. What's the big deal?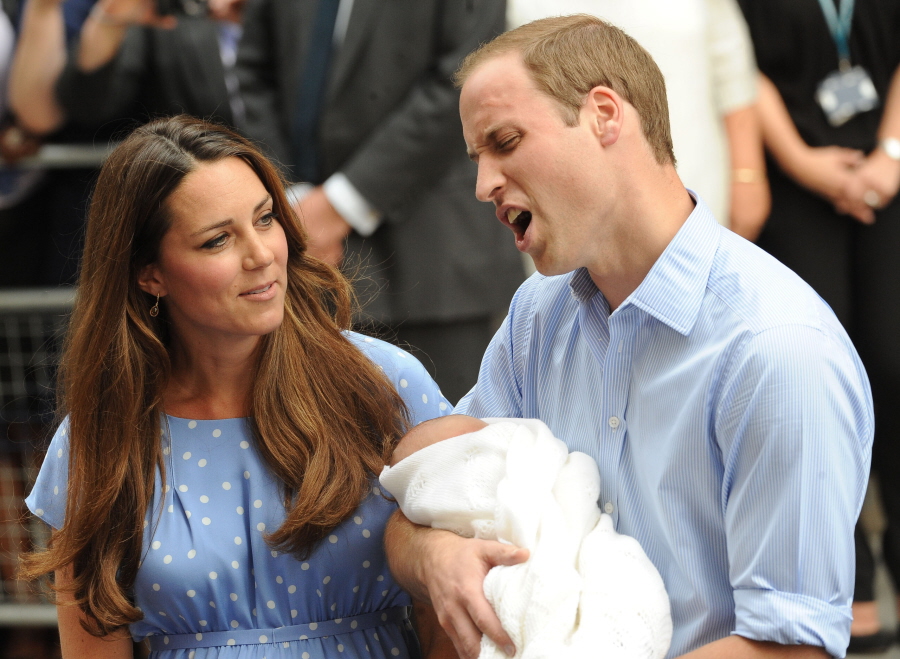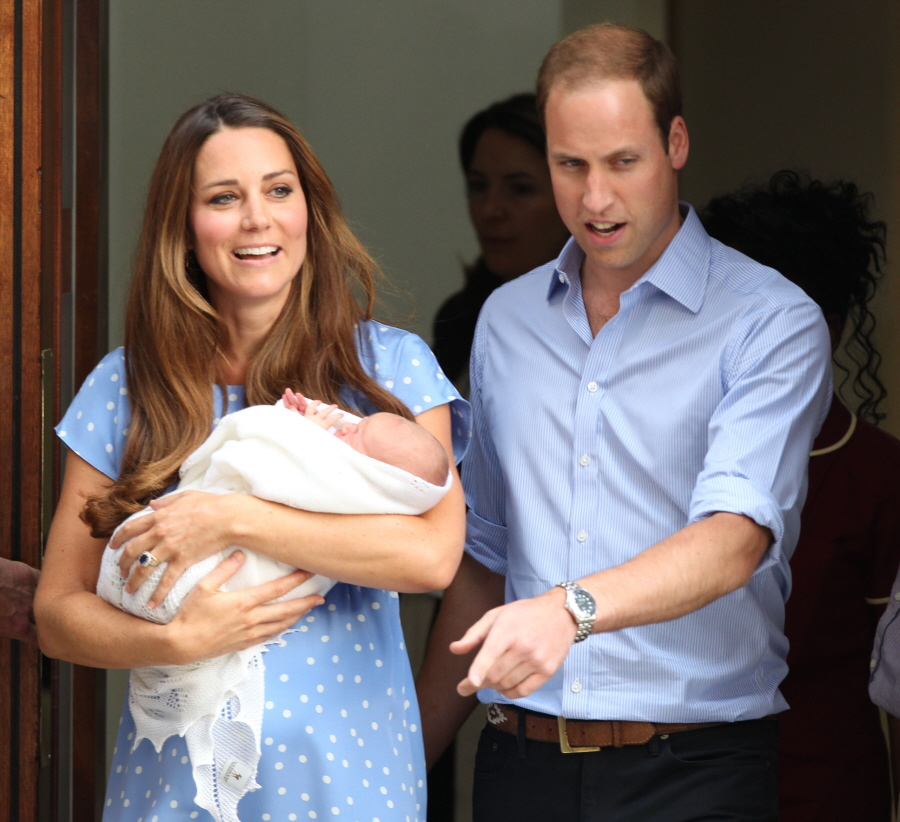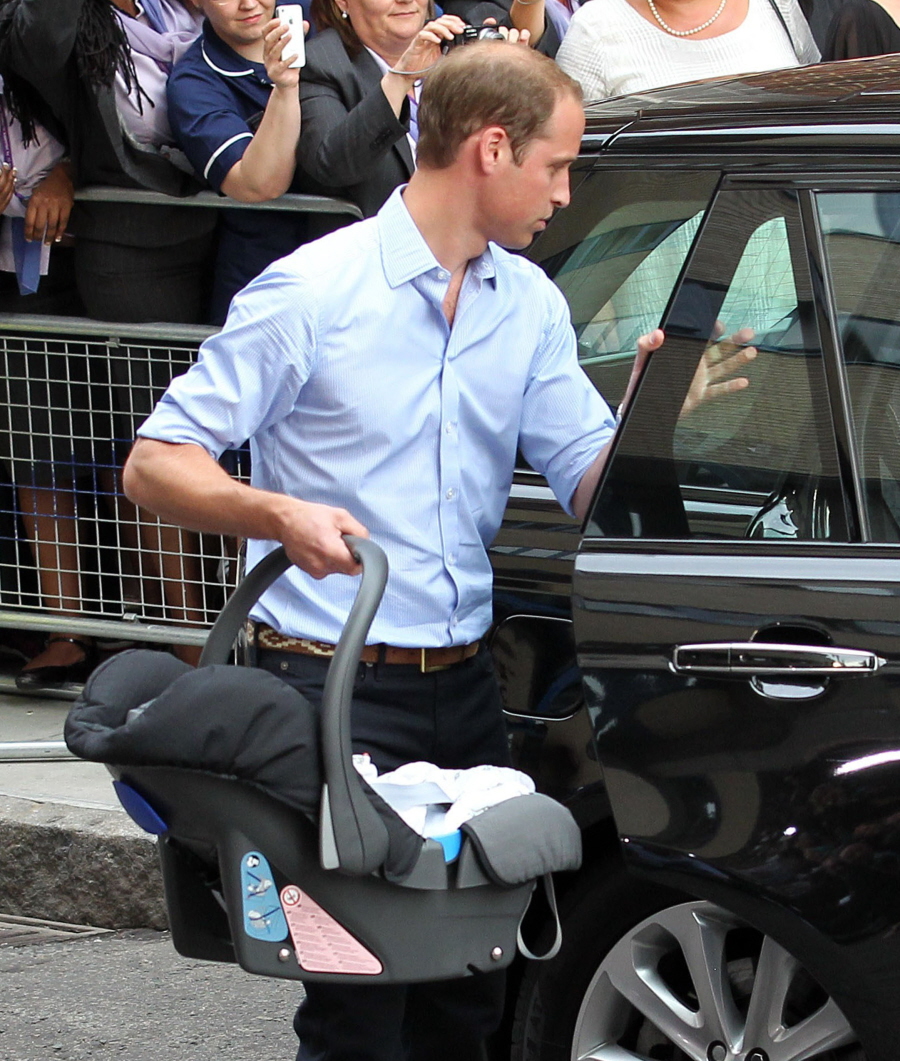 Photos courtesy of Fame/Flynet.