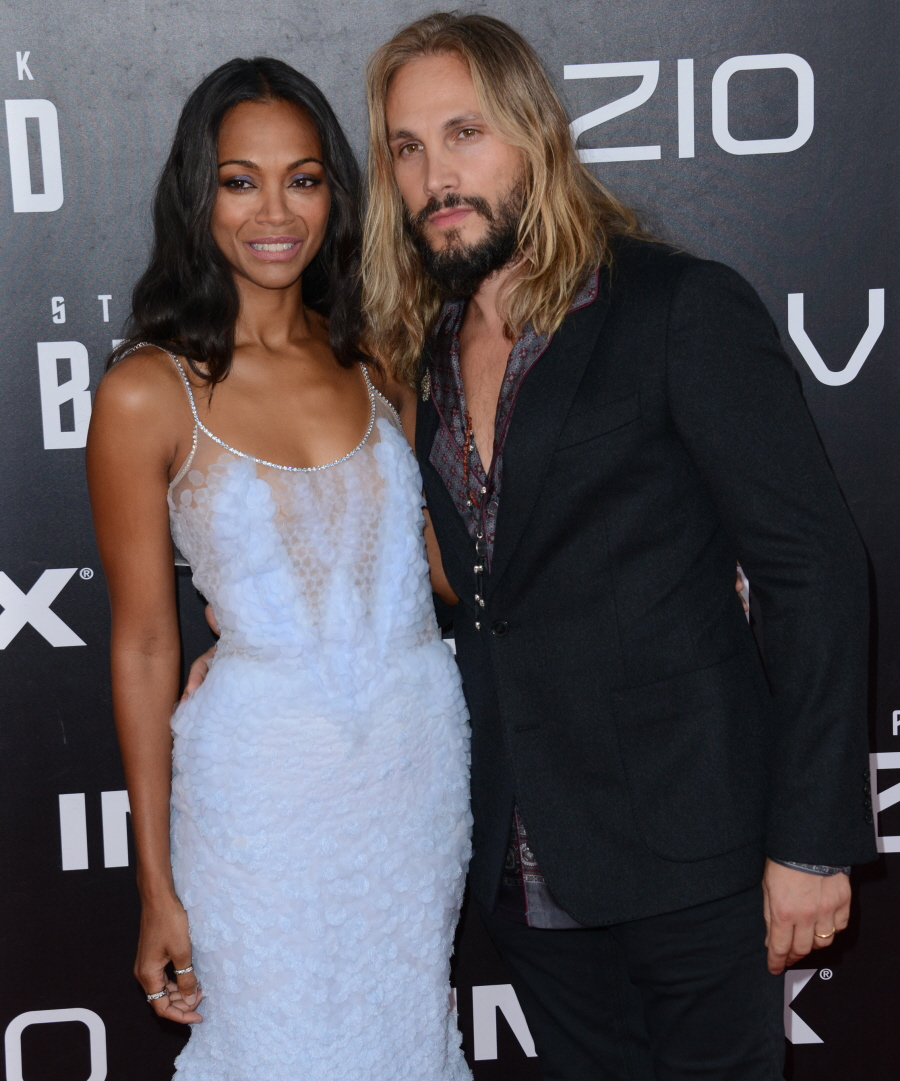 Here are some photos of Zoe Saldana at the San Diego/Comic-Con premiere of Star Trek Beyond. Saldana was absent for the European part of the film promotion, but she's been in NYC and California this week, hustling for the movie, and obviously she will be at this year's Comic Con to support the film. For the premiere, Zoe wore this blue Givenchy dress which… I don't hate but I'm not crazy about it. Something nice: the color is lovely on her. Something not nice: the skirt looks like mold and the matchy shoes are bad.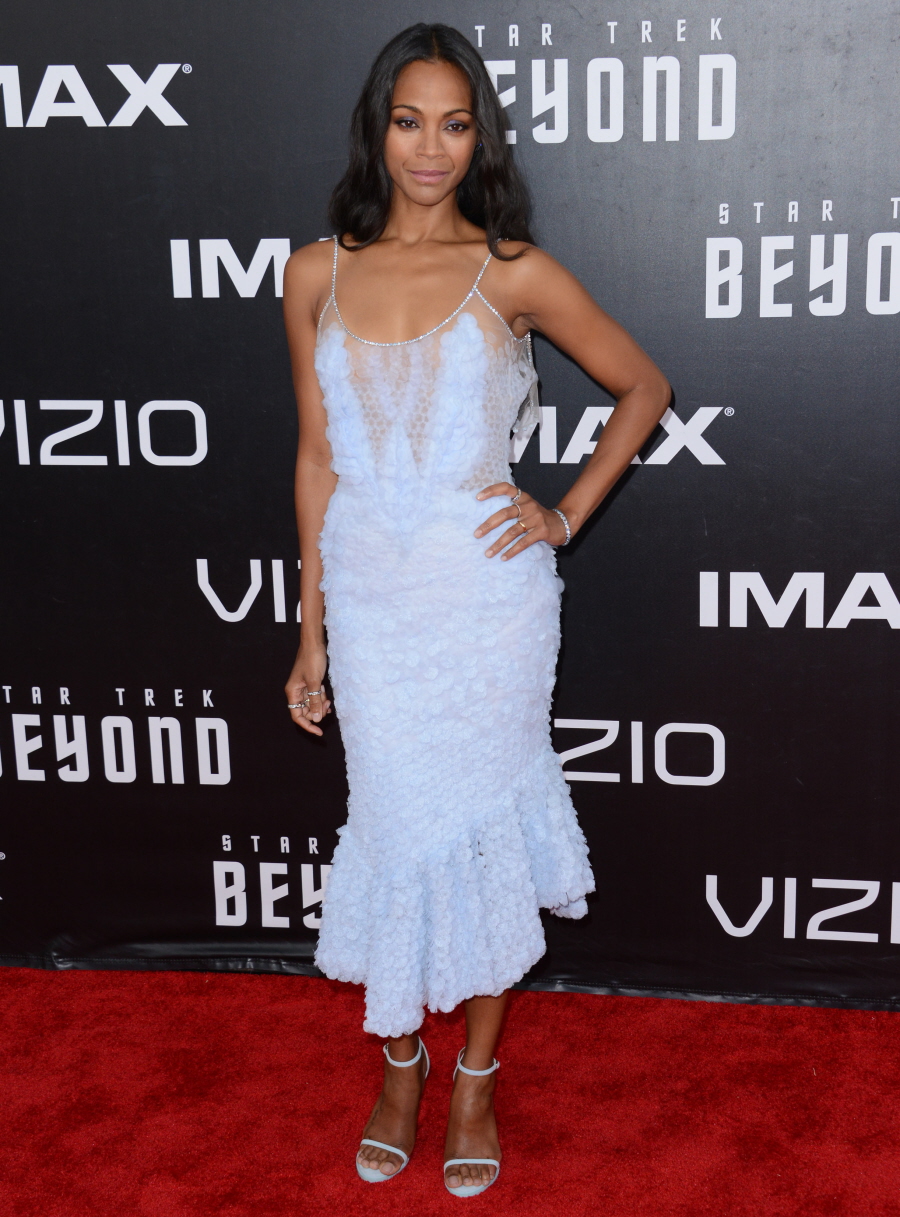 Zoe walked the carpet with her Italian husband Marco Perego. Marco and Zoe got married in 2013, and they welcomed their twins in January 2015. Zoe also revealed in 2015 that Marco had taken her name when they married, as in he became Marco Perego Saldana, I think? That seems to be true. While Zoe wasn't crazy about his choice to take her name, it might have been a way to help him when he applied for American citizenship. Any foreigner marrying an American citizen can apply for American citizenship, although I hear that it's getting to be a more difficult and lengthy process these days. I don't know when Marco applied – I suspect it was probably in 2013, after their wedding – but he just got his American citizenship this week. Zoe posted this on her Instagram (bonus David Oyelowo!). Also: the way Zoe talks about citizenship is so much better than Emily Blunt's citizenship mess from last year.
Photos courtesy of Instagram, Fame/Flynet and WENN.