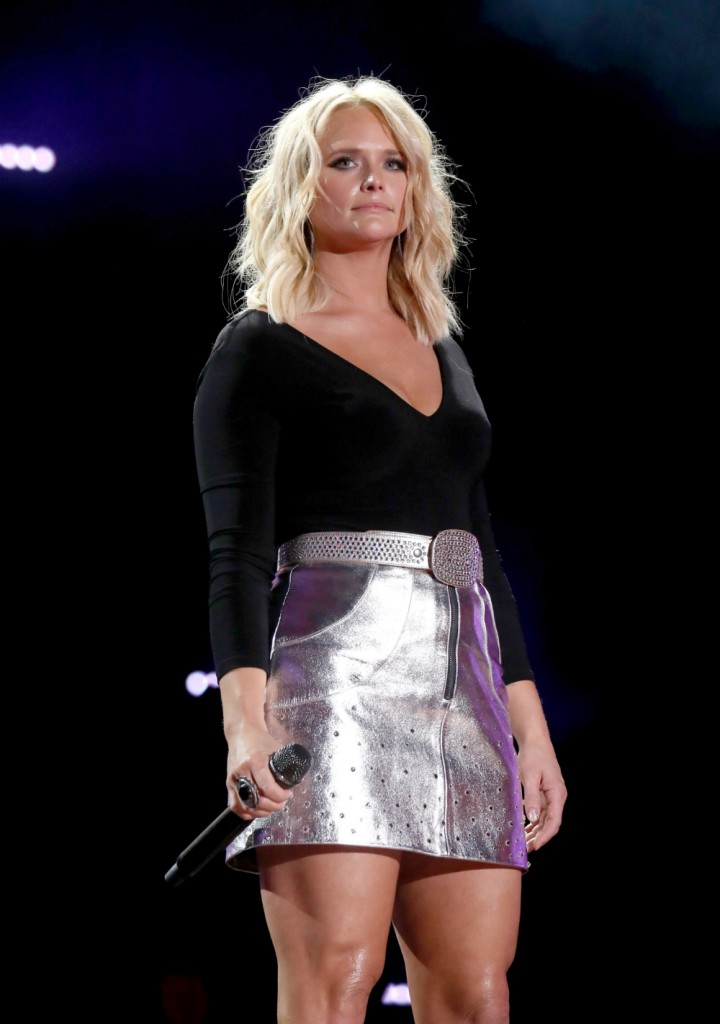 Yesterday marked the one-year anniversary of Miranda Lambert and Blake Shelton's divorce announcement. Both have since moved on to other relationships, Miranda with crooner Anderson East and Blake with… oh shoot, wait who is he dating again? I think it might be Gwen Stefani. Blake first album since the divorce came out in May and Miranda just released her first single since their split. The song, Vice, went straight to the top of the charts at iTunes. She celebrated by posting a screenshot of her number one spot and a long caption about the road she took to get there. That caption, combined with the song's lyrics, have everyone thinking this song is about her relationship with Blake.
Bittersweet memories. Miranda Lambert celebrated the success of her new single, "Vice," hitting the top of the iTunes charts on Tuesday, July 19, with an introspective Instagram post that looked back at the past year since she split from Blake Shelton.

"The last year of my life has been one of heartache and healing," the country star, 32, wrote. "Of learning to be honest… accepting the flaws and celebrating the smiles. Finding peace in dark places…having some moments alone with me. Facing fears and feelings…all of them."

"I got to know my guitars…became friends with a pencil and paper…used melodies to lead me places I had never been…made music with my friends. Because music is medicine. This means the world to me. Thank you for joining me on this journey."

While she hasn't revealed whether the new song is about the Voice coach, the raw lyrics tell a heartbreaking story.

"Another vice, another call, another bed I shouldn't crawl out of / At 7 a.m., with shoes in my hand / Said I wouldn't do it, but I did it again / And I know I'll be back tomorrow night," Lambert sings in the song she cowrote.

"Sweet salvation on a dining room table / Waiting on me, where the numb meets the lonely," she continues. "It's gone before it ever melts the ice."
I have always been aware of who Miranda Lambert is but never heard her music for no reason other than her songs don't play on my radio stations. That said, I love this song. Like belting-it-into-the-handle-of-my-broom-when-I-am-doing-housework love it. Her lyrics are beautiful – I mean, I know they aren't saying something nice but I love her phraseology.
Blake's She's Got a Way with Words is thought to be about Miranda. In that song, Blake blames some woman for everything that went wrong. With this in mind, whose bed is Miranda crawling out of in Vice? I know cheating rumors came from both sides but it sounds to me like Miranda is taking responsibility for that. I am in no way qualified to talk about music other than as a fan so maybe I am missing some tactic in which she is speaking as Blake? Or is she referring to their affair before they married? Fox News had an interesting take on Blake and Miranda's marriage/divorce. They were speculating as to who won the divorce and cited Cate Meighan who said,
"I don't know if one handled [the divorce] better than the other but they are handling it the exact opposite of their marriage in the final years. Miranda was the one that was outspoken about [their marriage] and insisted all was good while Blake was always off doing his own thing and not really saying a whole lot…now it's the opposite."
I feel like their current music is indicative of this, Blake wrote a song that hurled names at Miranda and another that gushed about new love with Gwen and Miranda is eulogizing what once was. Basically, they both seem to be in a better place and we all benefit from some good songs that came out of it. And I will definitely pay attention when I hear Miranda has released new music from now on.
Also, Miranda's Instagram is really cool. It has a lot of arty shots and pictures of dogs: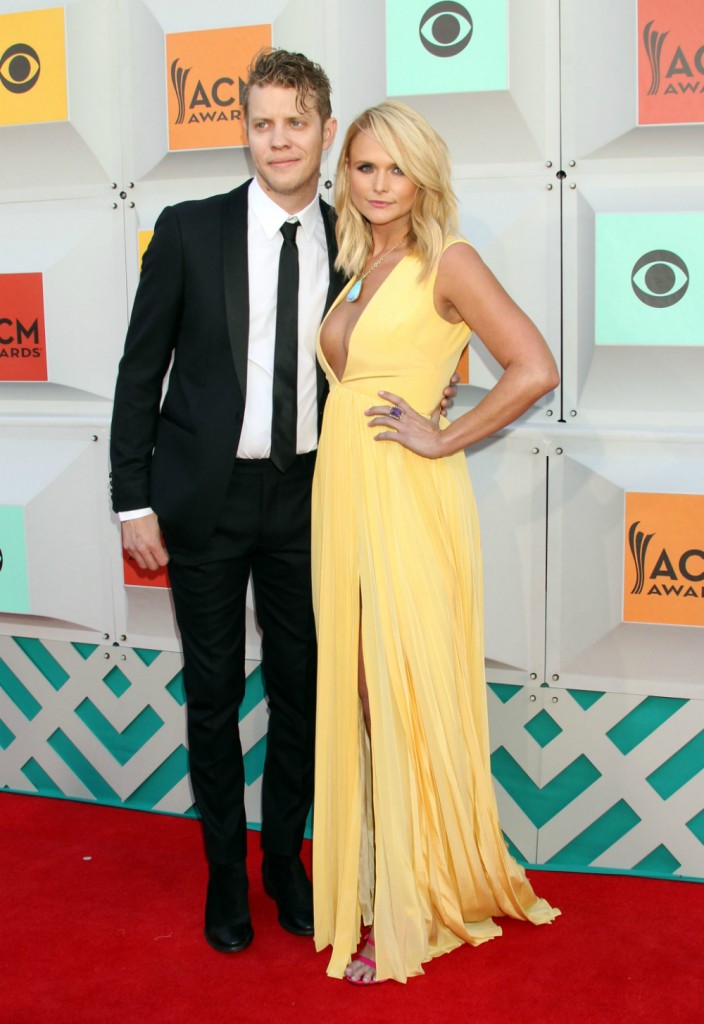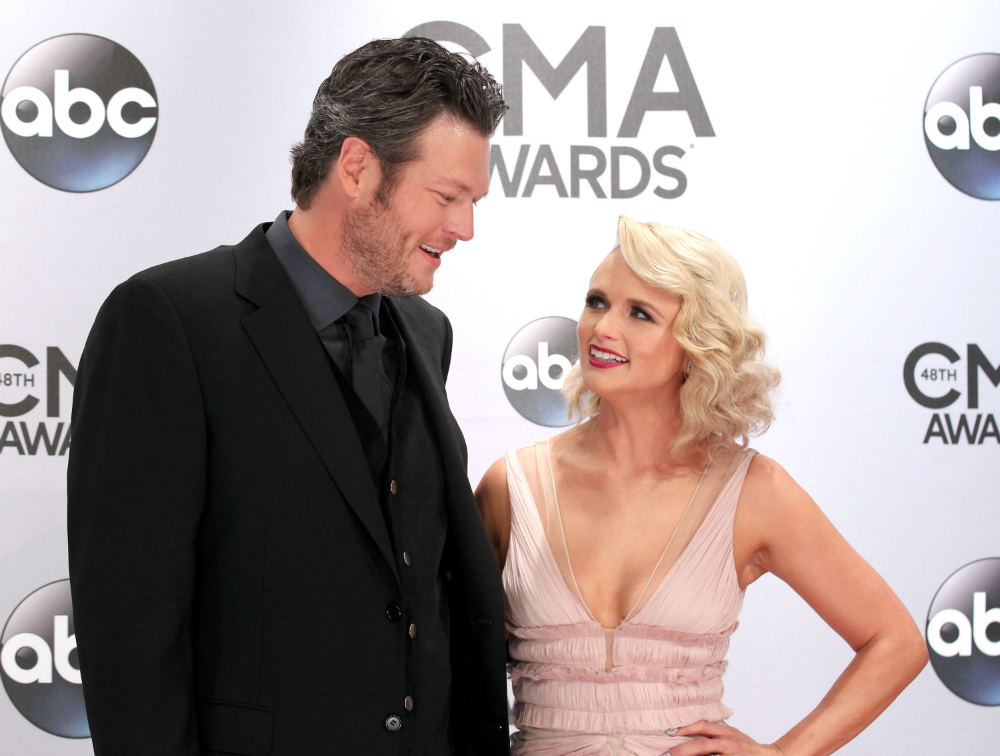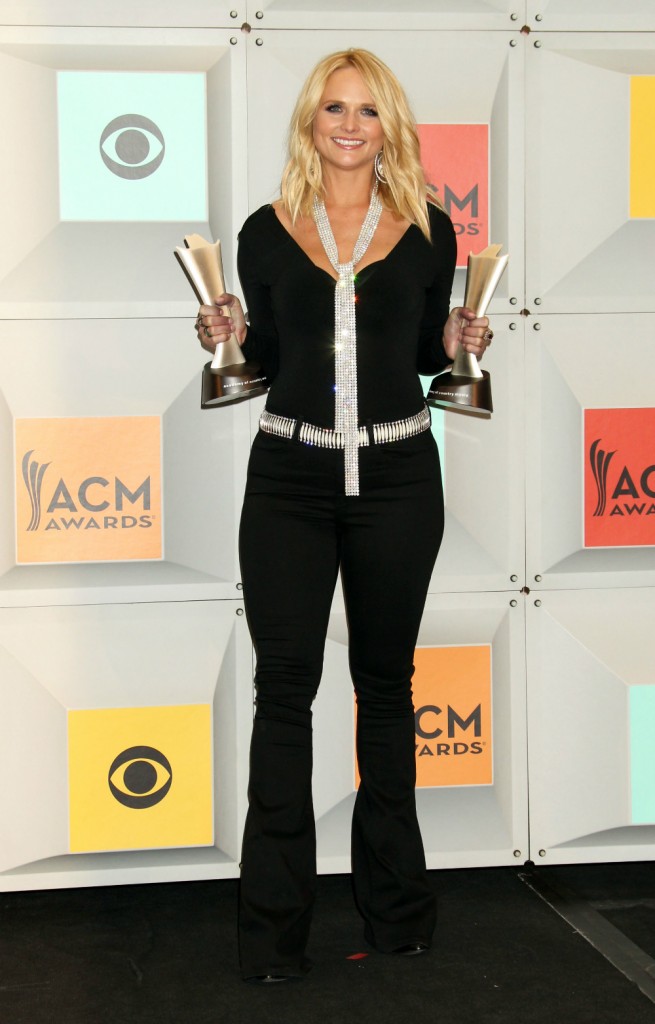 Photo Credit: WENN and Fame/Flynet Photos and Instagram