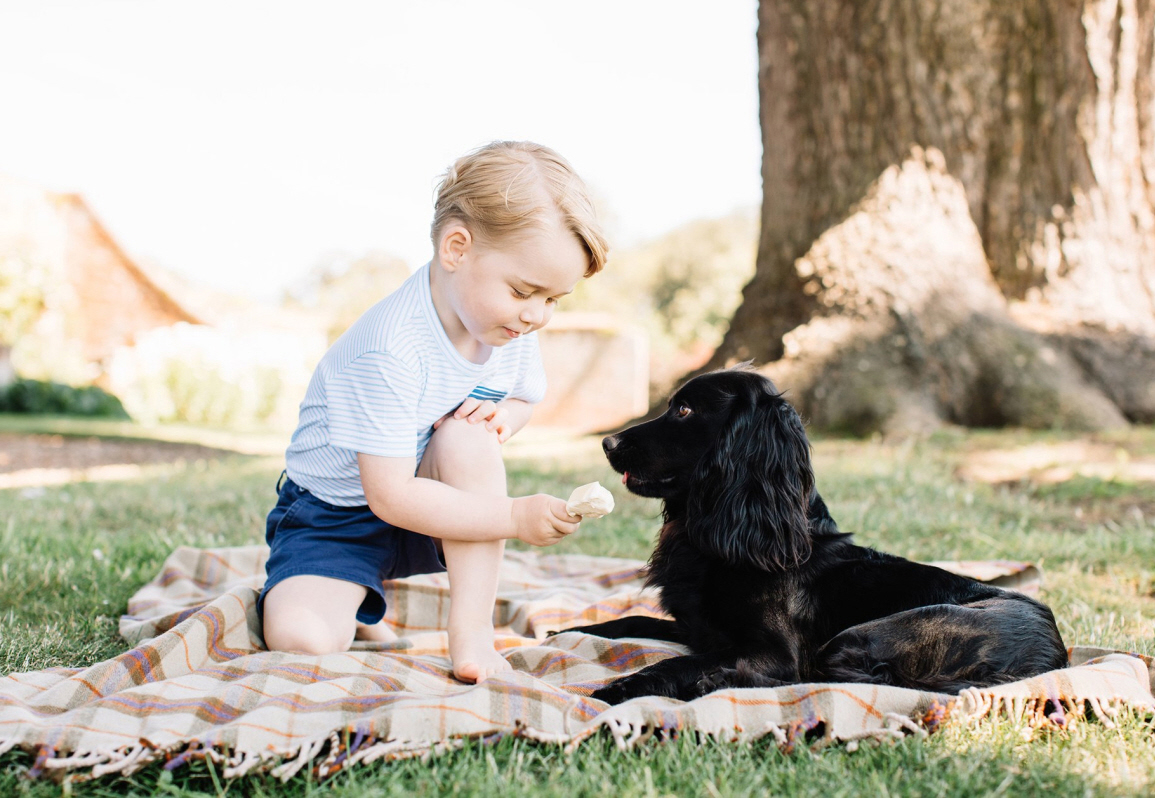 As we discussed earlier, the Duke and Duchess of Cambridge released four new photos of Prince George in honor of his third birthday. One of the photos (see above) featured bonus Lupo, the Cambridges' beloved dog. Lupo and George and BFFs, and in the photo, George seems to be feeding Lupo a treat, probably ice cream. We don't know exactly what it is, just that it seems to be some kind of popsicle, and we have had no confirmation from the Cambridges about what it is. People insist that it's a white chocolate popsicle and everyone is freaking out that the Cambridges give Lupo chocolate.
The Duke and Duchess of Cambridge are celebrating his third birthday with a string of touching family photographs. But the royals have come under fire from some critics after allowing Prince George to feed ice cream to their family dog, Lupo, despite the fact dogs are highly allergic to dairy products. In a collection of images released today to mark his birthday, Prince George can be seen crouching on one knee with a cheeky smile on his face as he offers the spaniel a white chocolate ice cream.

While the photo is one likely to appear in many family albums across the country, the royals have faced criticism from some animal cruelty campaigners who ridiculed them for giving Lupo treats. Experts warn that dogs are allergic to both dairy and chocolate and feeding them milk-based products such as ice cream could cause them digestive issues.

On Twitter, one person took extreme offence to the photographs and branded the prince a 'monarchist monster'. They added: 'Never give a dog ice cream. At worst: it'll die, At best: the dog will diarrhoea everywhere!'

Another even remarked, rather dramatically, that the youngster should 'go to prison' for giving the animal what appeared to be flavoured ice cream with a white chocolate coating.

According to experts, animals should not be fed dairy or milk-based products such as ice cream as it can cause them diarrhoea and other digestive issues. Adult dogs are deficient in lactose necessary for digestion of milk, one animal charity warned. Chocolate is also harmful to pets as it contains theobromine which is toxic to animals. The chemical is found in all flavours of chocolate, including white.

A spokesman for the RSPCA told MailOnline: 'It is lovely that Prince George is trying to help keep his family dog, Lupo, cool in these high temperatures. [But] we would advise people to be cautious when giving their dogs food meant for human consumption as some items, like chocolate, can be highly toxic to dogs and dairy items can be difficult for them to digest. Instead of ice cream we would suggest making an ice lolly from pet friendly ingredients. Making these can be really fun for children and the end product is both safe and enjoyable for dogs.'
Every dog is different, and I don't want to minimize the fact that many dogs do have really bad reactions to eating dairy and/or chocolate. But some dogs love it, even if it makes them gassy. My old puppy LOVED ice cream to a crazy degree – he would happily eat a scoop and then spend the next two hours farting his heart out. So yes, please avoid giving your dog ice cream and/or chocolate. But I'm still not entirely convinced that George was giving Lupo chocolate ice cream, nor do I think it's some HUGE deal if he was. They've had that dog for five years and I bet Lupo gets all kind of treaties. Plus: I actually think Lupo looks suspicious of the popsicle. That's not a dog who likes what he's being offered.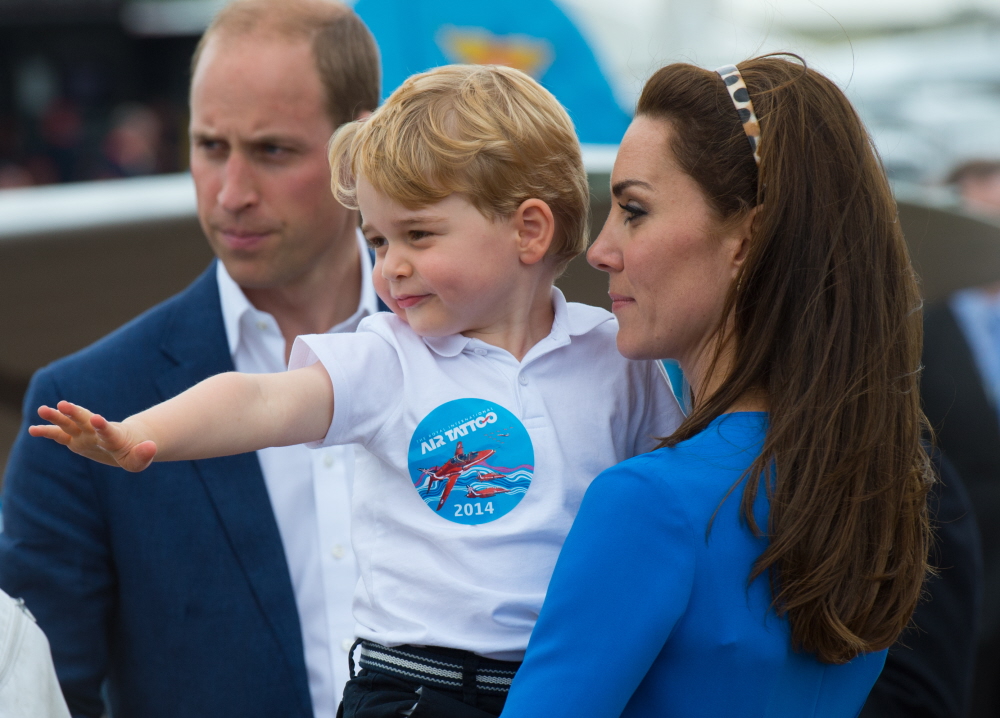 Photos courtesy of WENN, Kensington Palace.