Ariana Grande and her boyfriend of one year, Ricky Alvarez, have broken up. Sorry, I probabaly should have started this post a little differently, let me try this: Ariana Grande was dating a guy named Ricky Alvarez for the last year. But they broke up.
Ricky, one of Ariana's (former?) backup dancers, shot to fame as her co-star in the infamous surveillance footage from Donutgate. Even though Ariana really wanted us all to know she was dating him, as they kept making out in public and she liked to talk about him in interviews, it didn't happen. We all forgot the minute after she confirmed the relationship and now they have broken up. Sad face, I guess?
Time to break free. Ariana Grande and her boyfriend, Ricky Alvarez, have called it quits on their relationship, a source confirms to Us Weekly.

The "Into You" singer, 23, and the backup dancer, 25, were first linked in July 2015 when she was spotted kissing him in the now infamous #Donutgate surveillance footage.

Last week, the "Dangerous Woman" songstress posted a couple of cryptic tweets, writing, "Life is wild … and change is f–king fantastic."

Just two months ago, Grande appeared to be completely smitten with her beau when she gushed about him during an interview with Billboard magazine. "We're happy. I'm a very happy girl," she told the music publication of their relationship in May. "I have a healthy life right now, and I think that's all anyone cares to know."

Although the couple mostly stayed mum about their romance over the past year, they've been spotted displaying some major PDA on multiple occasions. In March, Grande and Alvarez were photographed making out at an afterparty in New York following her stint as the host and musical guest on Saturday Night Live.
This news comes on the heels of Ariana catching up with her ex, Graham Phillips, earlier this month. In addition to the tweets mentioned above, Ariana scrubbed Ricky from her accounts (though he did not) and posted this, which makes me think Ricky stepped out of line:
why do y'all always gotta be right about everything. I love you. ty for loving me and caring and having my best interest at heart. I love u.

— Ariana Grande (@ArianaGrande) July 23, 2016
I am sorry her relationship ended but Ariana has much bigger fish to fry currently – her tour is a mess. Last May, Ariana released this message:
I want you to be the first to know that I'm going on tour end of this year/early next year! Details are still being finalized but I want to give you the chance to get the tickets before anyone else! Order my album before Wed @ 3PM EDT (May 25) on my official store to receive a pre-sale code that gives you an opportunity to buy the tickets in advance of the general on-sale.
Two months after releasing her Dangerous Woman album, she still hasn't sorted out the details for the tour. Perez Hilton suggests it's because promoters don't believe she can fill arenas so she has no backing. For three days now I have attempted to get somewhere on her website. I can get into the shop but when I click on her "Tea" option, which I assume is her news, it just says "brewing… " Maybe that is my server being lazy or maybe Ariana doesn't have anything going on. Perhaps her past antics are catching up with her? She should concentrate on rebuilding her image. Her feminist stances are admirable, I would like to see more of that Ariana. And I wish she would learn how coats work.
So the White House won't have her, she has no backup dancer and no promoters – what's a girl to do? Get a new 'do, of course! Look at Ariana shaking up her signature ponytail – bangs! *runs away from Kaiser*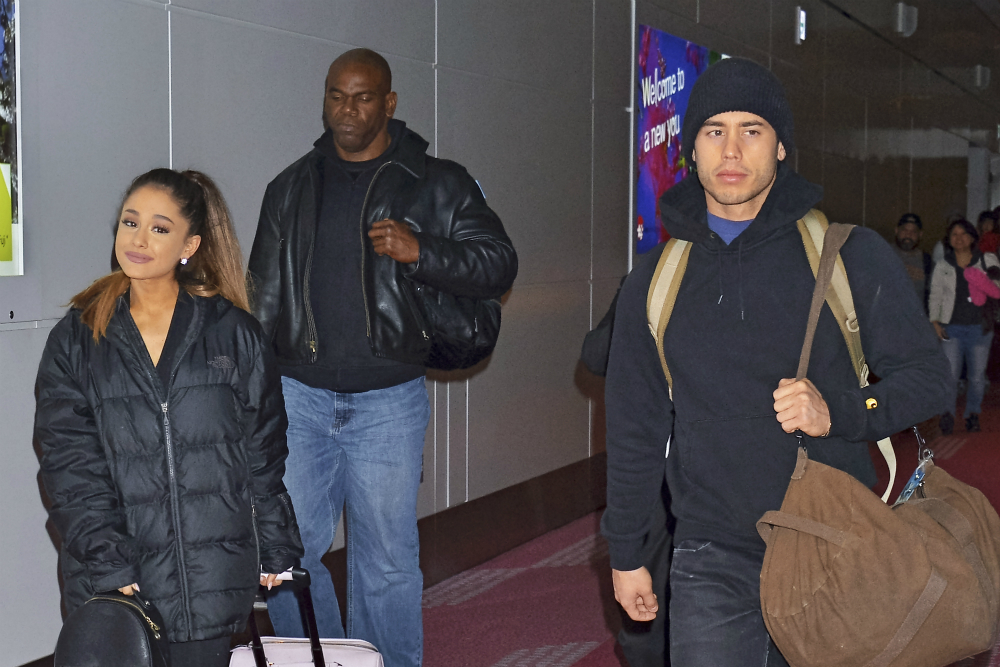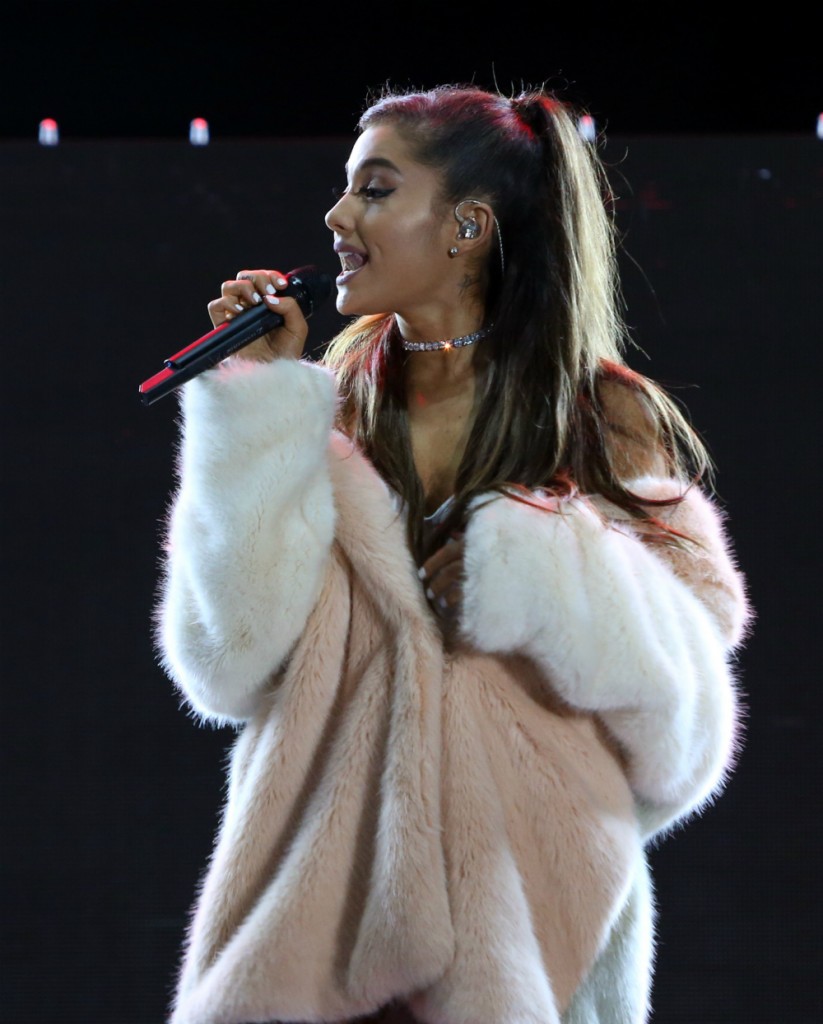 Photo credit: WENN Photos, Getty Images and Instagram