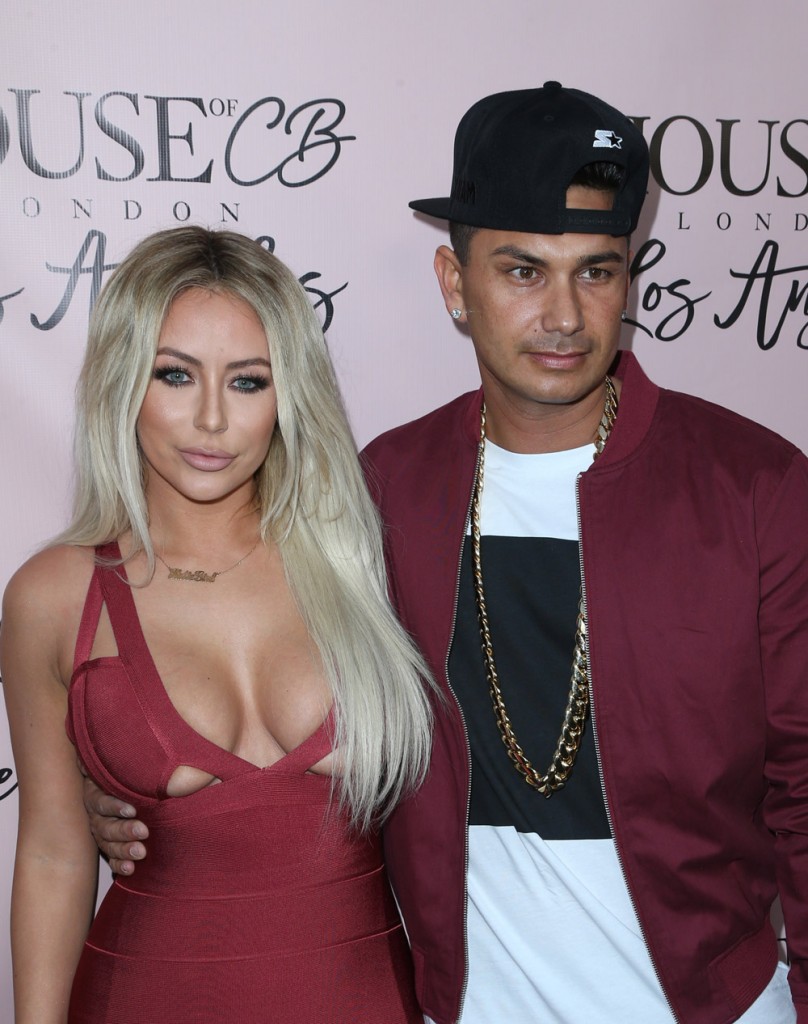 What appeared to be a match made in reality television heaven has bitten the dust. . Jersey Shore alum (and un-ironic Affliction t-shirt wearer), Pauly D., and former Danity Kane singer, Aubrey O'Day, are no longer a thing. The 32-year-old singer and 36-year-old DJ hooked up while filming the E! reality show/trainwreck Famously Single. The couple have had their ups and downs since and did break up for a bit earlier this summer.
There has been no official word of the demise of this union, but TMZ noted that Pauly has removed all of the pictures of his former flame from his social media, so now it's all selfies and self-promotion on Pauly's Instagram. Aubrey, who is currently in England filming Celebrity Big Brother, seems completely unaware that she's now a single lady. She posted a photo of Pauly with her dogs on Instagram prior to leaving for Jolly Old England with a caption calling Pauly her "dearest hubby" #awkward
And they seemed so happy. The show's season finale, which airs tonight on E!, features Aubrey boasting about the now former couple's amazing sex life, which she attributes to Pauly's decision to pierce his…ummm…manhood. In a display of TMI, Aubrey boasts about Pauly's new addition, adding that "It triggers the right spots." Yuck.
I never looked at Pauly D. when he was on Jersey Shore and thought he was Prince Charming, but what kind of chicken s–t nonsense is this? That is so cold. I do wonder what happened to make Pauly make such a permanent, prominent uncoupling move. But, you never know, Aubrey could find true love on her new reality venture. A quick look at the cast of Celebrity Big Brother – the only other person I've ever heard of there is Frankie Grande – reveals a man named Stephen Bear who starred on some British MTV reality show called Ex on the Beach. He dated a cast mate on that show and recently broke up with her – and he kind of looks like a douche. Cupid, do your stuff!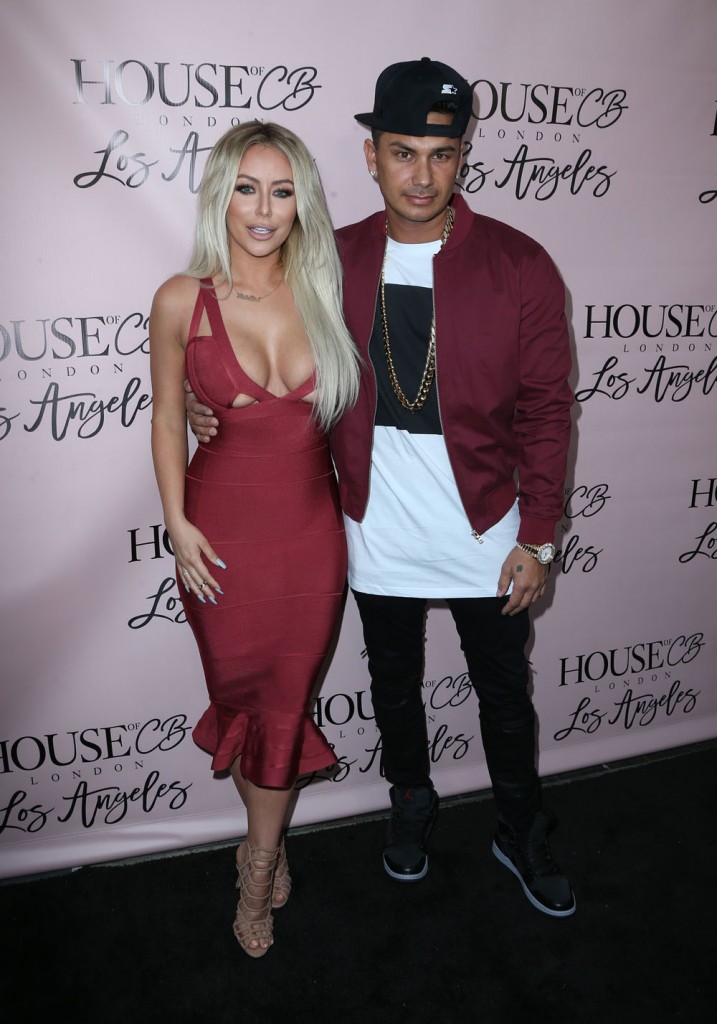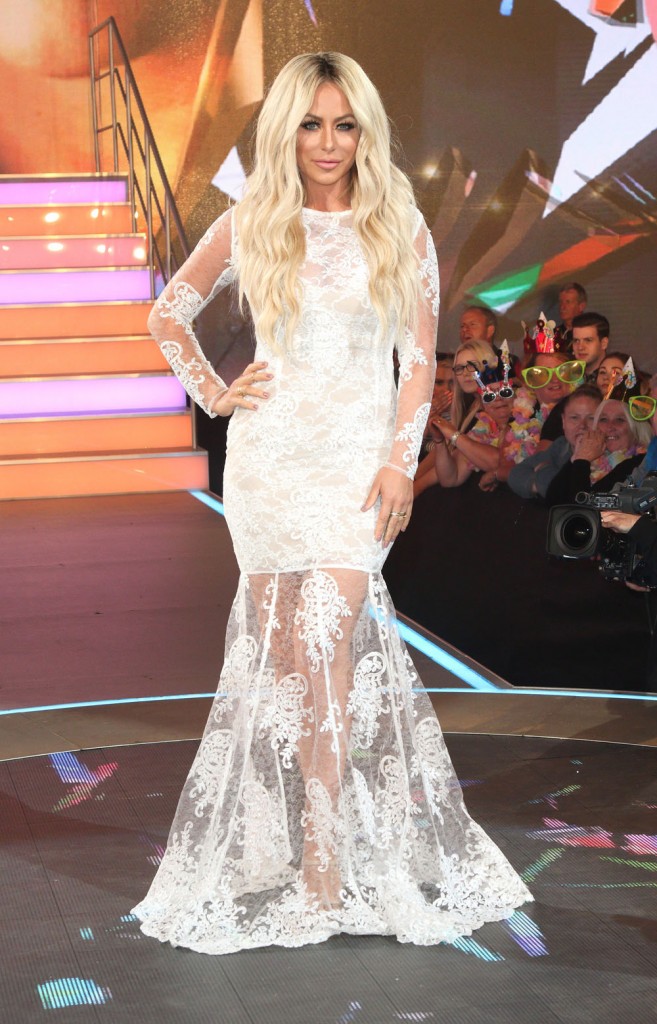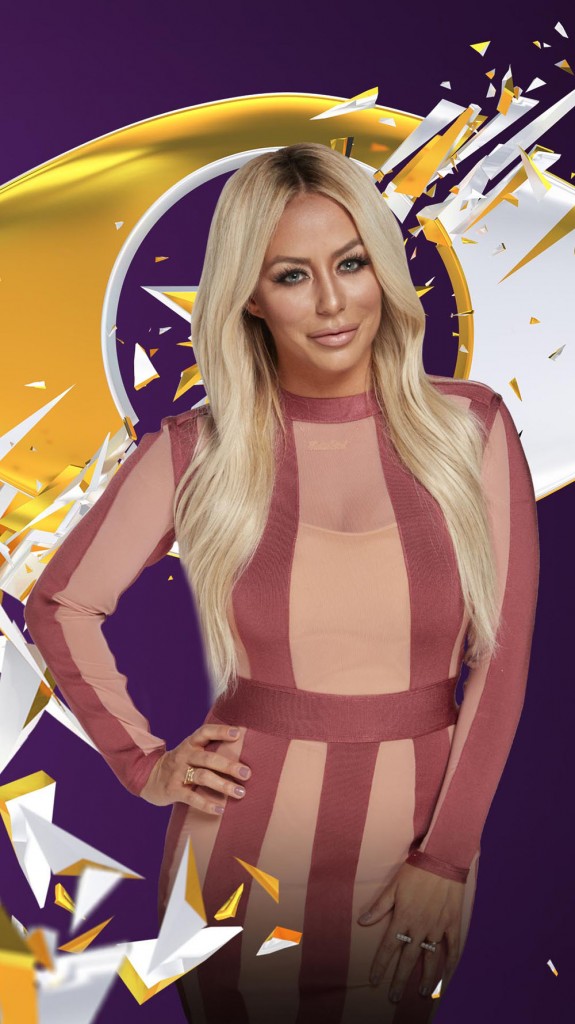 Photo credit: WENN.com, Getty Images