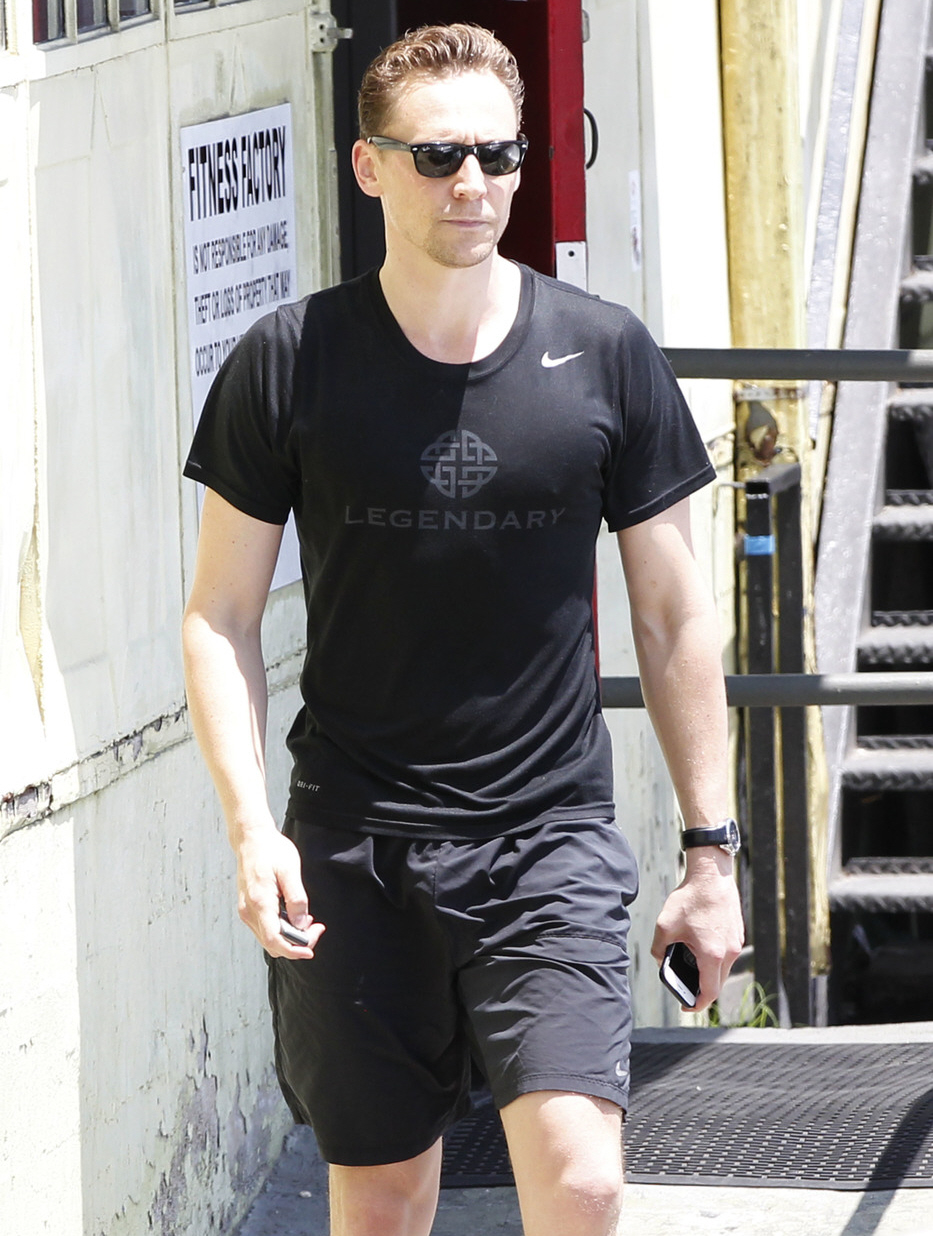 Here are some photos of Tom Hiddleston out and about in West Hollywood yesterday. He was seen leaving a gym in WeHo, and I'm assuming he was chauffeured to and from the gym by Taylor Swift's car and driver, although you never know. That sentiment – "you never know" – is the crux of a new piece in the Telegraph. The Telegraph suggests that Tiddles is going through a "cooling off" period. O RLY?
Taylor Swift and Tom Hiddleston, who at the beginning of their relationship were photographed together multiple times a day, have sparked fears their relationship may be cooling off. The two have barely been spotted together recently, which is a stark contrast to their many public dates in LA, New York, Nashville, Rhode Island, the UK, Australia, and Italy when they first announced their romance.

Taylor Swift and Tom Hiddleston made 24 public appearances in three weeks in the beginning – but recently have been spotted together just twice in two weeks, despite fan and media interest in their romance. Stories have been seeping into the press about the couple – but with no pictures of the two of them together. There is an article which claim Mr Hiddleston uses her private jet, and another about him using her driver. Fans have been asking on Twitter: "Is Hiddleswift dead?".
I think the most striking evidence that Tiddles Is Still Happening is that Tom is still in LA, presumably shacked up with Taylor, awaiting their next prescheduled Tiddledate. He hasn't flown back to Australia to work on Thor: Ragnarok. He flew to New York for a few days while Taylor was in Nashville, but they reunited in LA and haven't left since. I guess Loki isn't needed in Australia, then? Did Loki's part get severely cut back all of a sudden or something? Frankly, I'm more likely to believe that Marvel is doing a slow breakup with Tom rather than Tom is doing a slow breakup with Taylor. That being said, I've felt for a while that there's a ticking clock on Tiddles, and they maybe have one more month.
Also, many of you have pointed out that Gossip Cop has issued denials to many of these stories. I don't mind using Gossip Cop as a source for denials, but what bugs me is that Gossip Cop often issues denials based off "an unnamed source close to Tom" or "a source close to Taylor." Tom's publicist is already retweeting Gossip Cop's stories. Like, why not just deny it outright?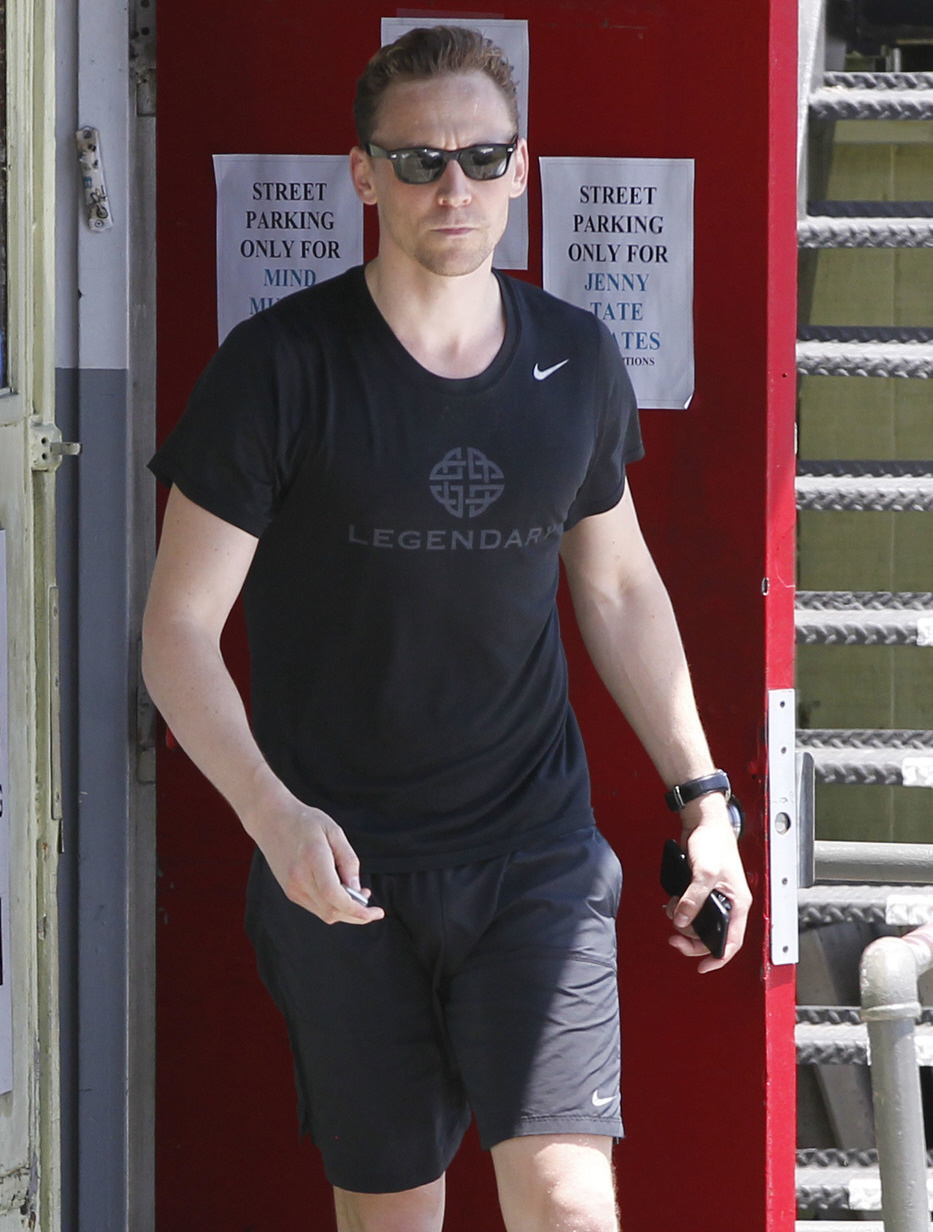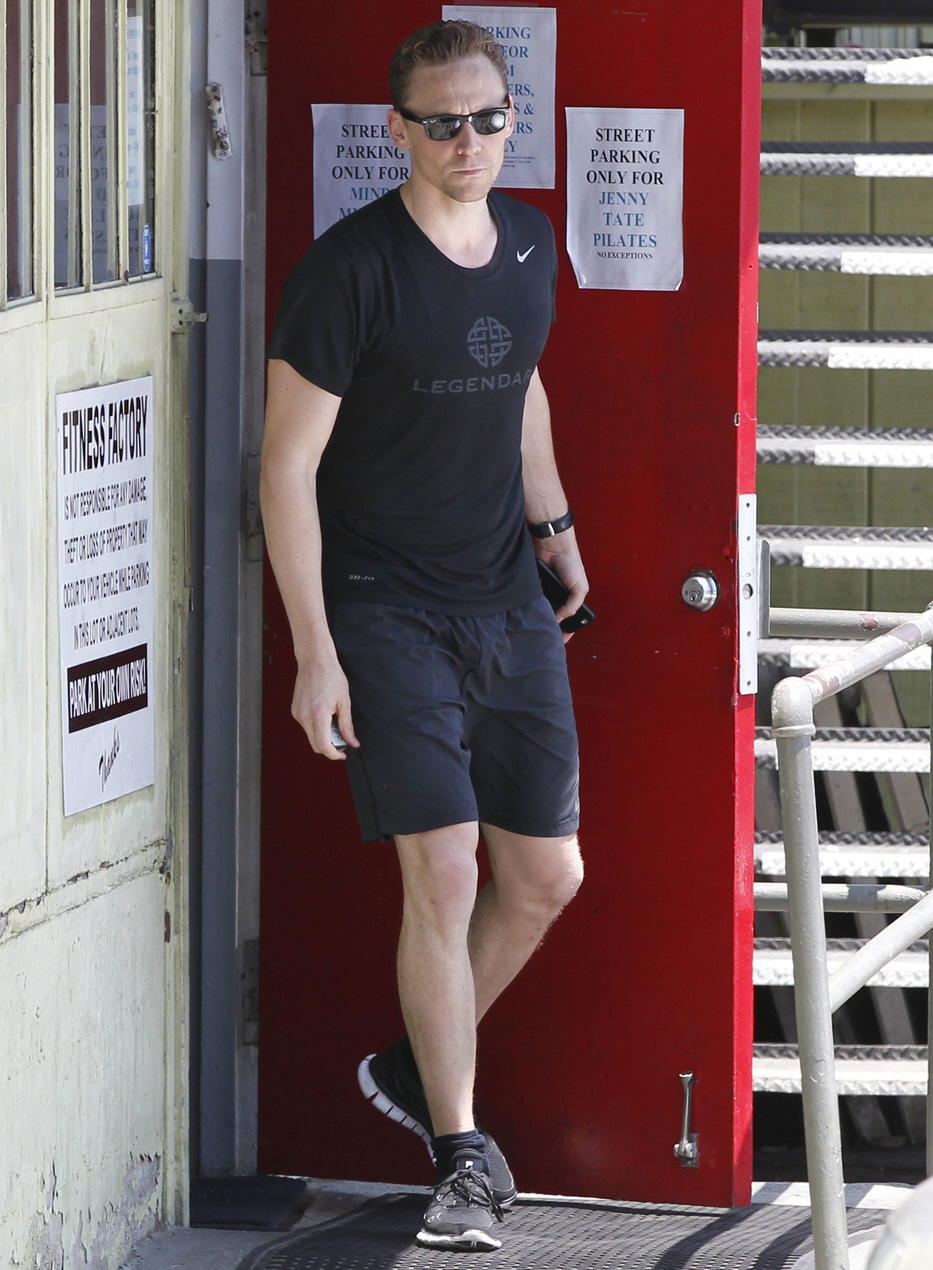 Photos courtesy of Pacific Coast News.