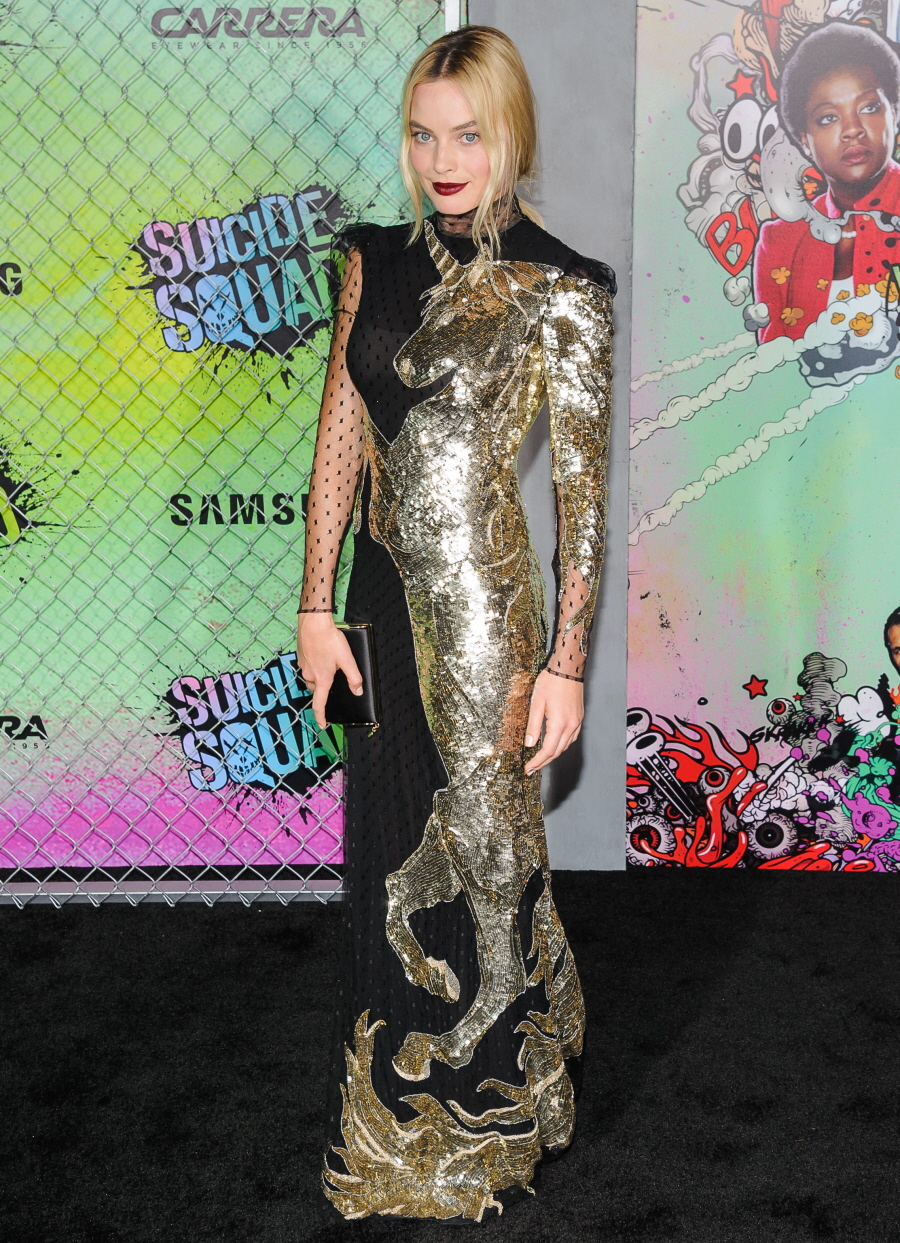 I hope no one shows these photos to LeAnn Rimes, because she will screech and screech until someone gives her this Alexander McQueen "unicorn" dress (yes, LeAnn is really into "unicorns"). These are photos from last night's Suicide Squad premiere in New York. They need to this to be a hit. And I'm sure it will be, actually. Even my mom thinks it looks good, and she's not the target audience at all. The breakout star of Suicide Squad will absolutely be Margot Robbie as Harley Quinn, and at the premiere, she dressed like it in this McQueen unicorn dress. It's not that the dress is particularly great, it's that Margot is wearing something very high-fashion, that feels one-of-a-kind and customized, and that her vibe is very high-class goth-princess. It works.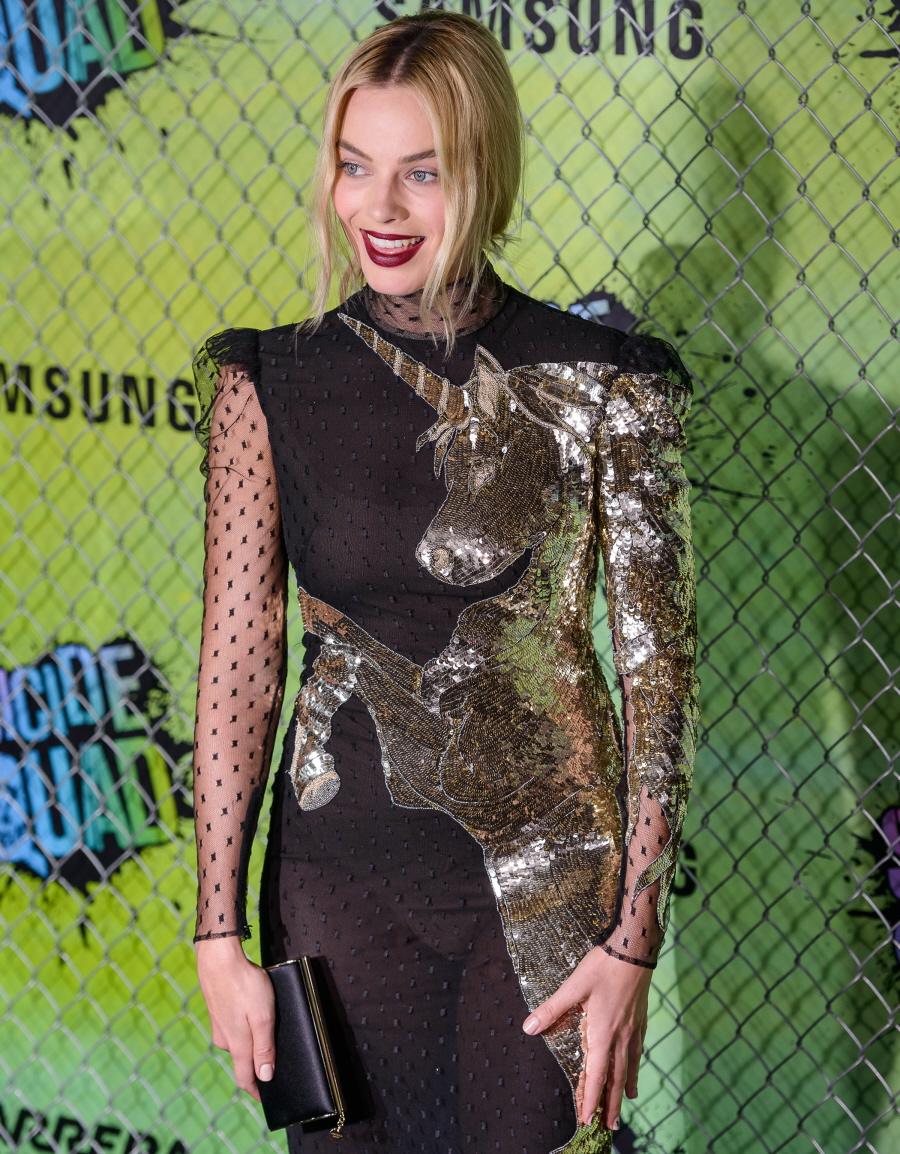 More photos from the premiere… Cara Delevingne in Anthony Vaccarello Fall 2016. I really, really love the boots, even if I could never pull them off. I think the look is being thrown off by sh-tty makeup and hair. The styling doesn't go with the ensemble.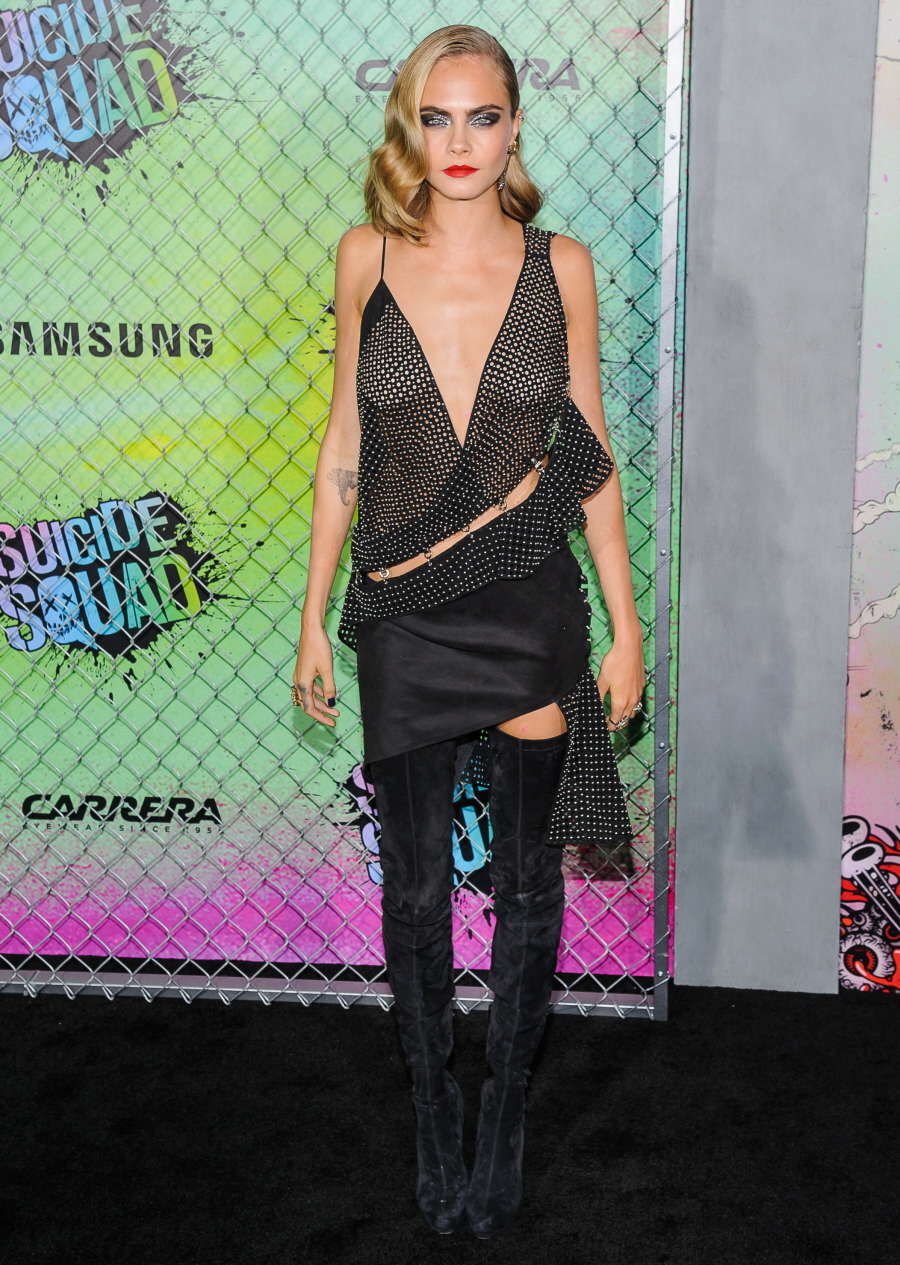 Will and Jaden Smith. Will looked nice, and Jaden wore a woman's coat from Louis Vuitton. It sort of works on him, and I wouldn't mind owning that coat, which is the point: he's a decent model for women's clothes.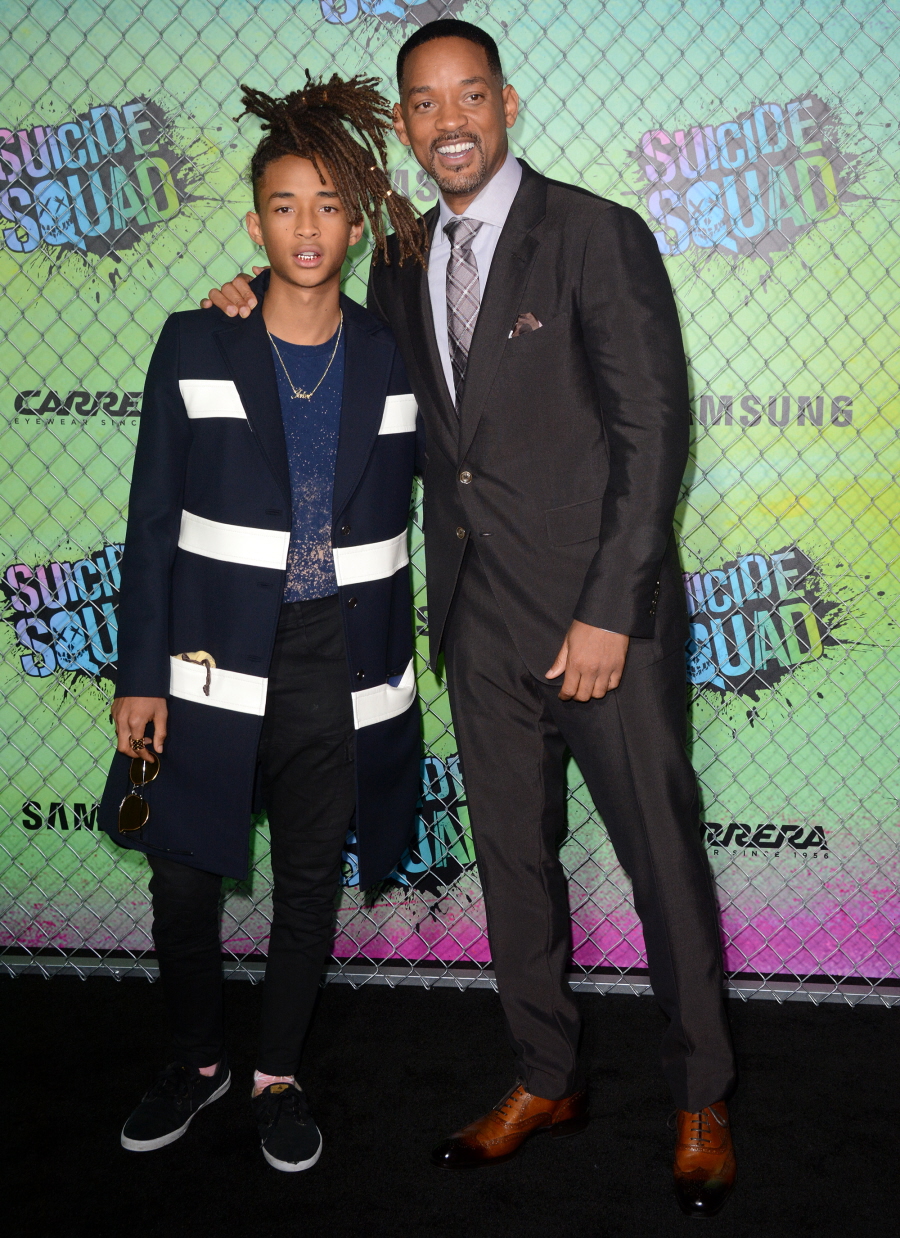 Jared Leto wore head-to-toe Gucci. This stuff looks customized for him. While I think Leto is an odd bird, I also appreciate that he likes fashion and he likes to try different things.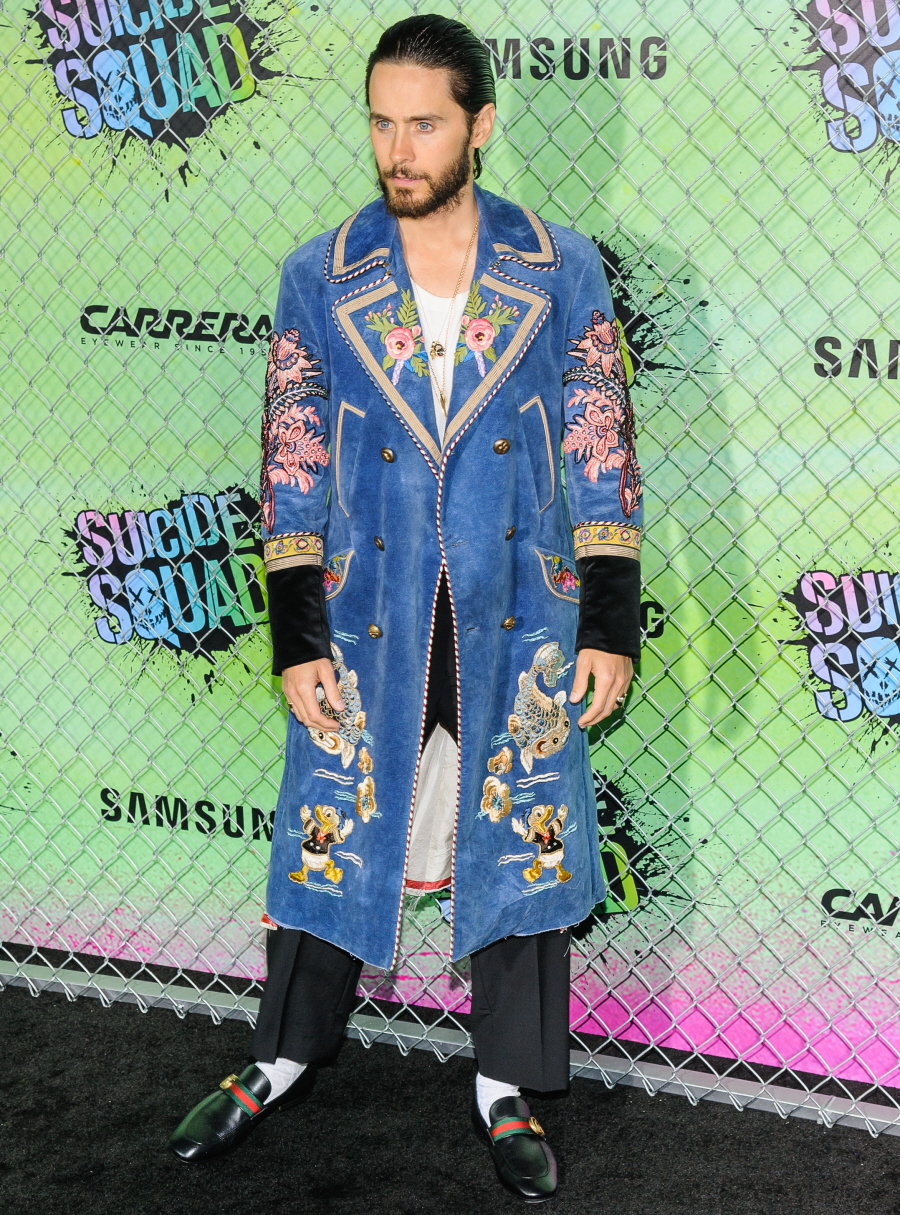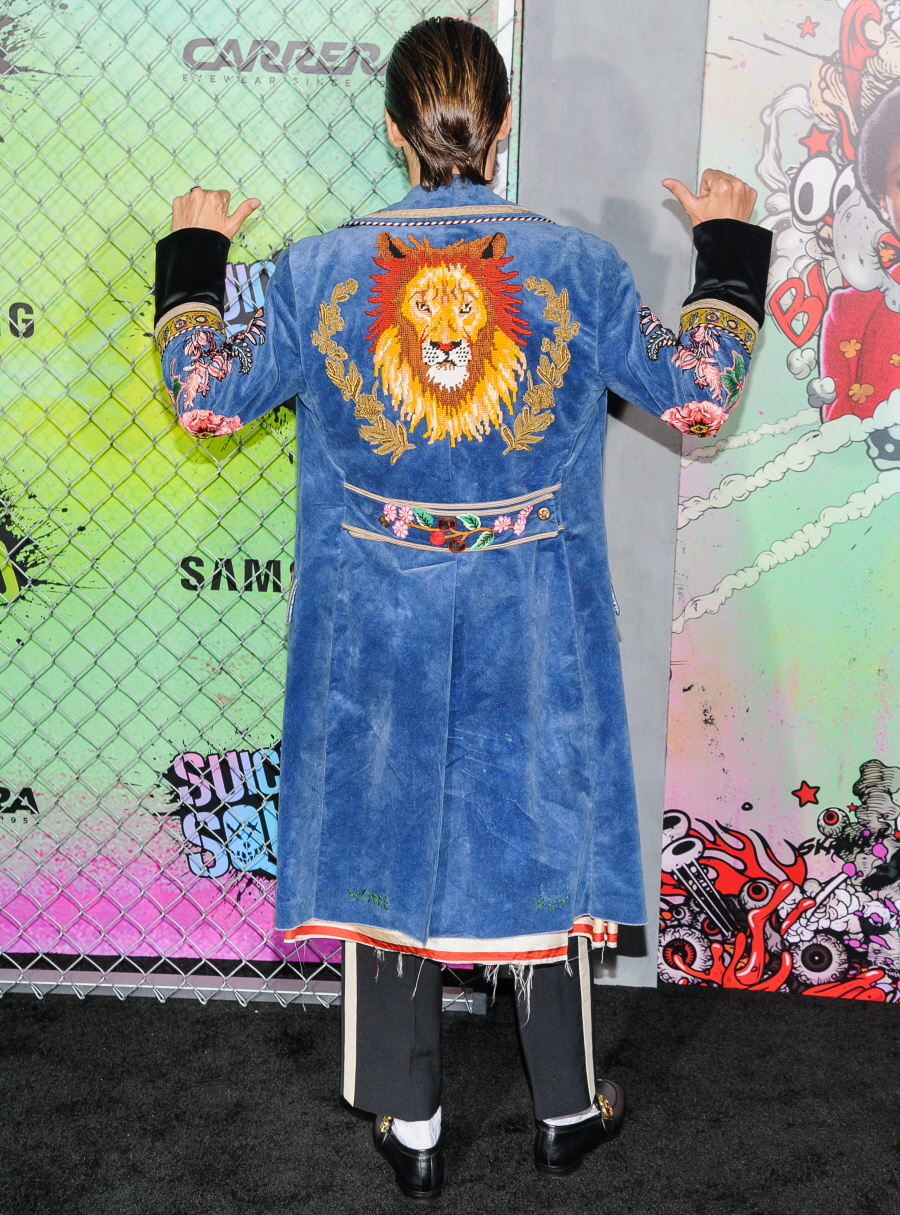 Viola Davis in Vivienne Westwood. Viola is #goals, absolutely, and I would love to borrow her coolness for a day. But I don't think this dress is all that great. The skirt looks too stiff!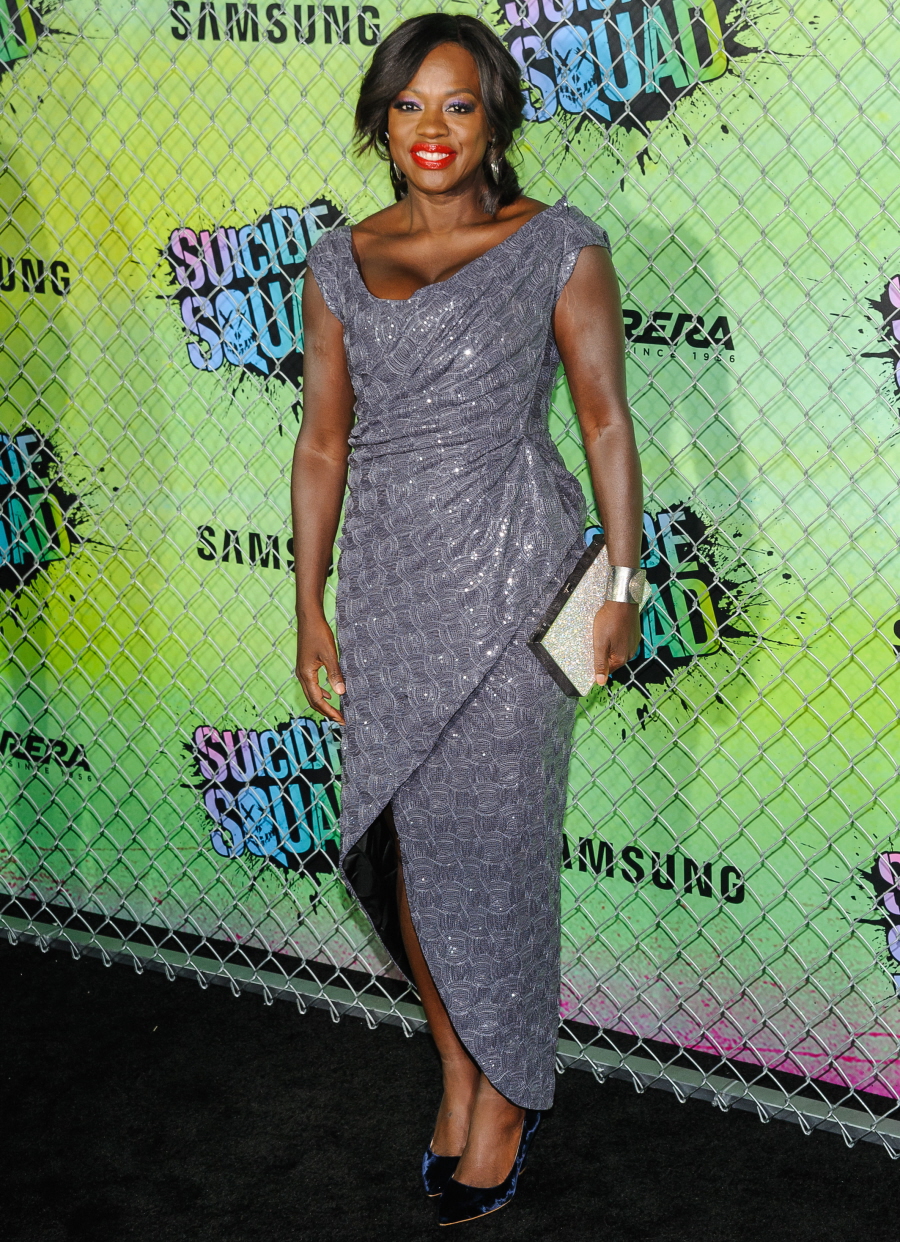 Photos courtesy of WENN.