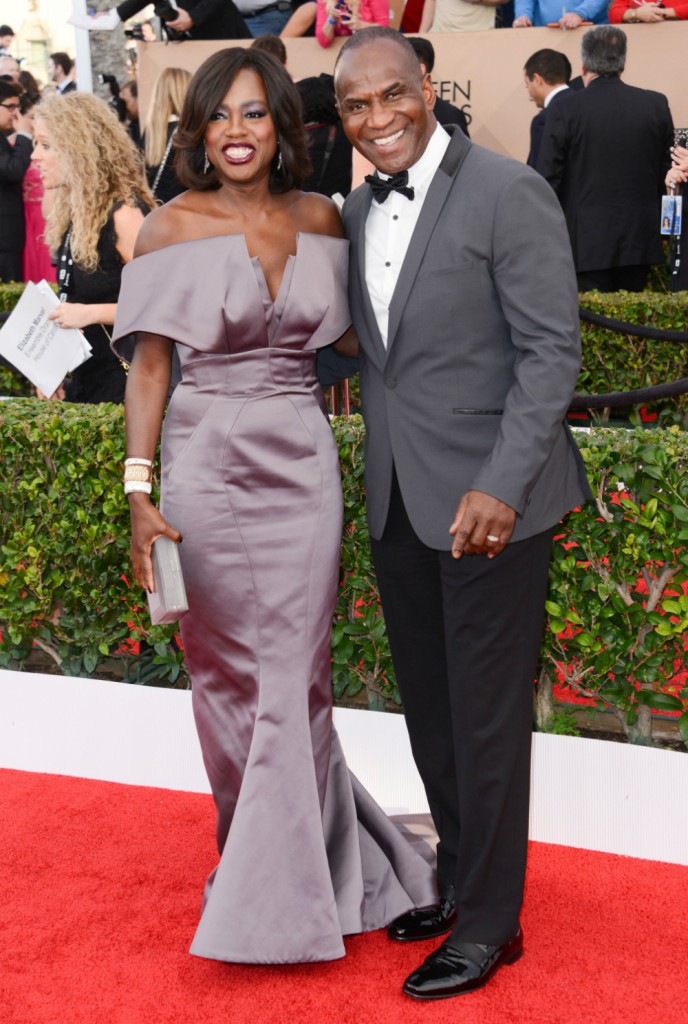 Viola Davis is amazing in many ways but one of my favorites is how deliriously happy she is with her husband of 13 years, Julius Tennon. Like so many talking points with Viola, it never feels like hyperbole. Viola sat down with Jess Cagle for the latest episode of The Jess Cagle Interview, in which she revealed how she met Julius. If you can get past the fact that in the actual clip (posted below), she is openly endorsing tuna fish on a cinnamon raisin bagel, it's a sweet story.
It all happens at the craft-service table – at least for Viola Davis.

In the latest episode of The Jess Cagle Interview, Davis tells PEOPLE and Entertainment Weekly's editorial director the story of how she met her husband, Julius … while eating a bagel.

"He was like, 'Hey,' because we had just did a scene," the Suicide Squad star recalls of the moment they met on the set of the CBS show City of Angels. "The only thing I thought was, 'He's good-looking. He's really good-looking.'"

"I didn't call him for six weeks," Davis, 50, admits. "I had bad credit at the time. I had anxiety attacks from driving. I had to work out some personal issues first."
The full interview is at the bottom of the People article. The part about not calling Julius for six weeks sounds better when you hear Viola discuss it. She is advocating working out personal issues before bringing them into a relationship. Holding herself accountable is something she returned to later in the interview, saying, "I deserve it because I worked for it. I worked for my relationship; I was out there in the trenches working on myself, really holding myself accountable for every relationship that didn't work." Although I think Cagle editorializes too much, I do like his interviews. I feel his questions invite deeper answers from his interviewees. When you combine that with a person like Viola, it's magic because she gives such incredibly thoughtful answers.
The interview takes place in Annalise's office on the set of How to Get Away with Murder. Viola has been dangling some serious carrots about season three. In an interview with E! Online, she said the first episode will reveal a mystery so huge, the only hashtag she can assign it is #OMG. She went on to say that the cast spent the entire day discussing the mystery and could not figure it out, a first for them. I didn't watch season two but I am curious as hell to find out what this mystery is. Well played, Annalise.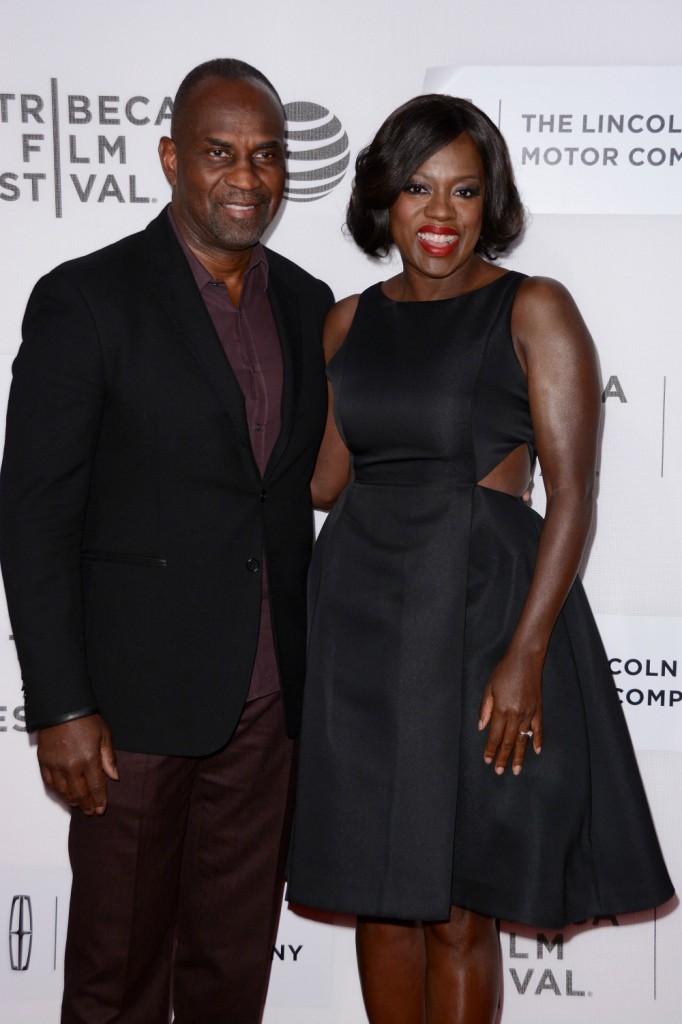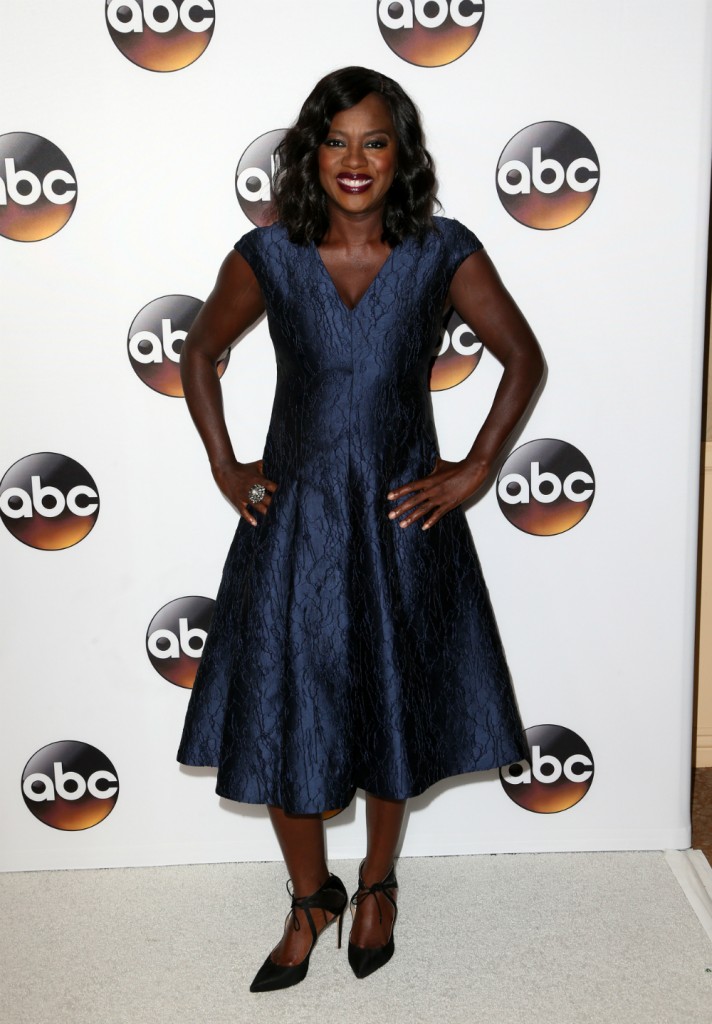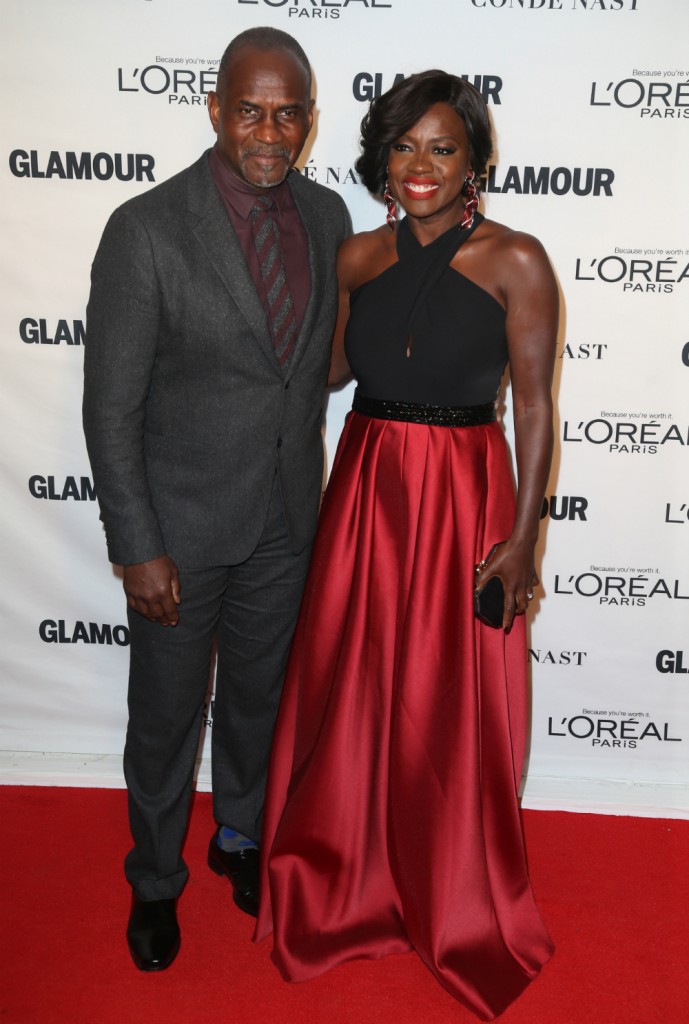 Photo credit: WENN and Fame/Flynet Photos