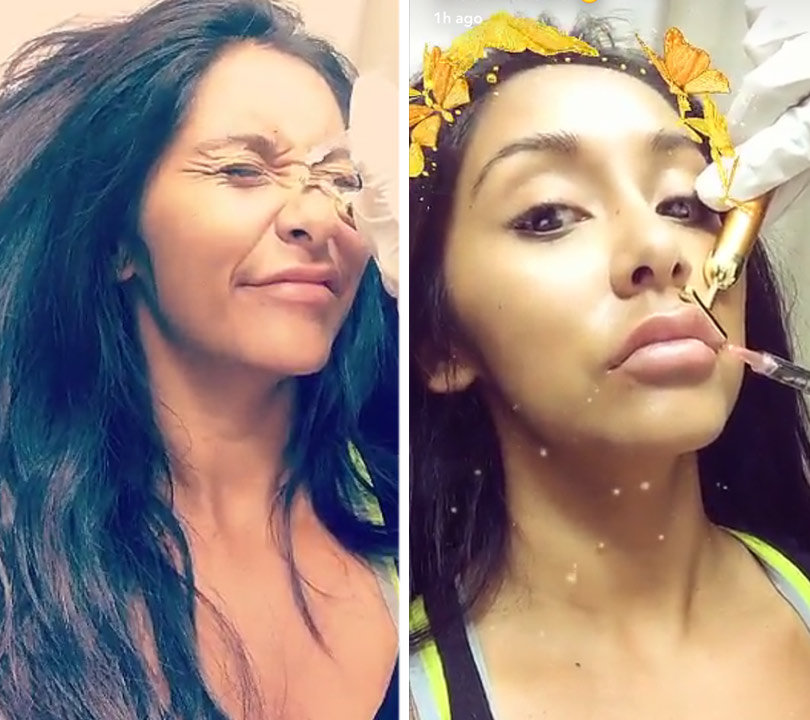 As opposed to the celebrities known for tv and movie work, some of the reality stars are refreshingly honest about the fact that they get work done. (Not all of them of course) They'll admit to procedures, they'll allow cameras to film them at the dermatologist for their shows and they'll even post to social media about it. (They'll also equivocate and claim they haven't had plastic surgery when they've had injectables, but that's another issue.)
That's why I'm interested that Snooki, 28, Snapchatted her "first" Botox jab at her doctor's office, where she also got her lips replumped. Instead of letting us see before and after photos or videos she applied one of those Snapchat masks to her face afterwards. I can't blame her, her lips are probably huge and have not yet settled into their still-comical, semi-permanent pillow state. Plus she must know that if she waits a few days she'll be able to take advantage of another news cycle. Snooki is 28, in no way does she "need" Botox (although it's doubtful anyone needs it), but in the circles she runs in it's probably time for her to get it. Her buddy J-Woww, 30, has already injected her face into waxy oblivion.
Snooki did one of those "Snapchat stories" where she posted brief videos explaining the experience as she went through it. You can see the video below and the injections start at about :30 in. Her lips are so huge during the Botox segment that I can't tell if she still has a filter on the video, if she already had them injected and the videos are out of order, or if they looked that huge before. Judging from recent photos, her lips were already very jacked. In case you can't watch the video or would find it annoying (you will find it annoying) here's what happens.
Today I'm getting needles in my face. Getting my first Botox to my forehead and I'm doing a little plump in my lips too. Here we go guys, oh my God. [Gets Botox injections] Mommy!

Ok, first Botox was not bad at all. They put a vibrator on my forehead and then a needle. Still scary.

[gets lip injections]

[posts still photo of herself with dog mask and the caption 'All done! New sick face can't wait to take on the world']
[From Snapchat videos via TooFab]
So that's Snooki now. She used to be known for peeing at nightclubs, being drunk in public and crashing her car into people but she's since embraced fitness, gotten married, had two babies and now she's shown us her "first" Botox injections. She's really grown up in front of our eyes.
This is Snooki in February on Kocktails with Khloe. She was looking pretty altered back then too. Maybe all her makeup is throwing it off.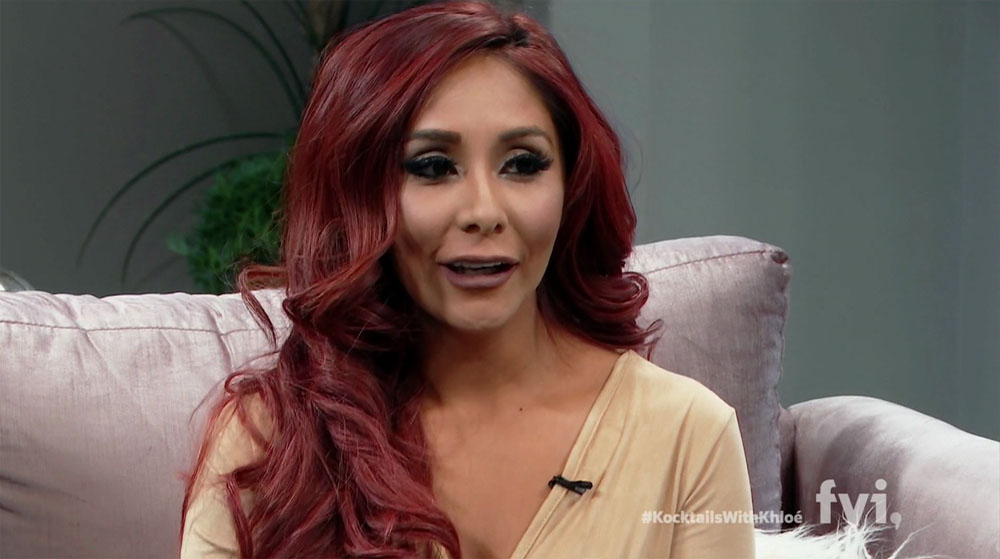 Here's an instagram from two days ago with J-Woww. Snooki's lips just open they're so overinflated. Is this before she got them replumped? She didn't need it.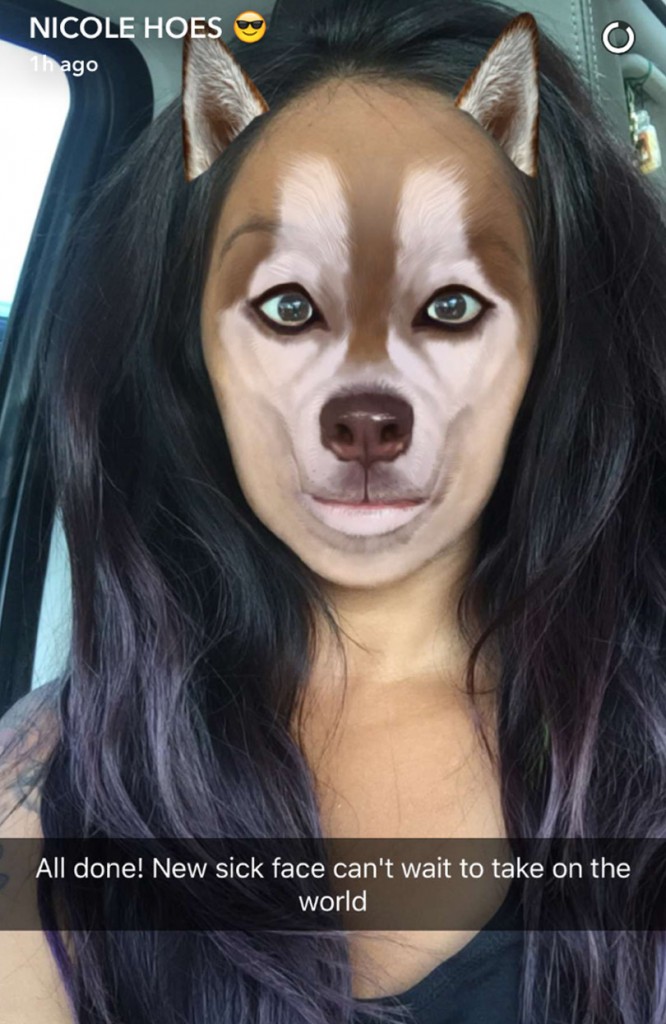 Snapchat images via TooFab.