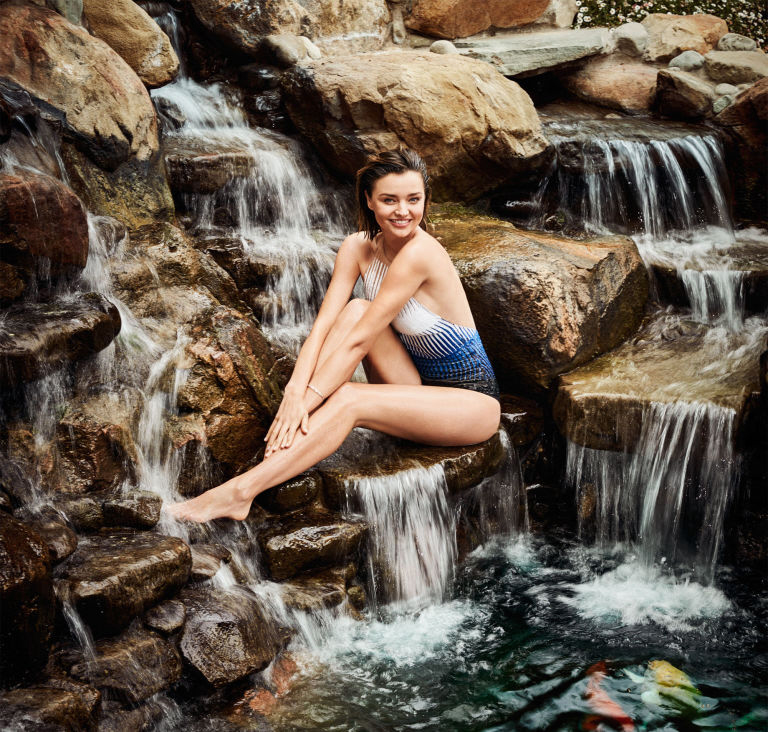 Miranda Kerr has a new feature in the September issue of Harper's Bazaar. It's not a fashion editorial, per se. It's actually a decent piece of real estate p0rn, with some really fancy photos of Miranda's Malibu property – go here to see the photos. Miranda and Orlando Bloom used to have a homebase in New York, but post-divorce, they maintain separate homes in Malibu where it's easier for them to share custody on a weekly basis. There are plenty of reports that Miranda's new billionaire fiancé Evan Spiegel has basically moved into her relatively modest Malibu home, rather than Miranda moving into his home or Evan buying a new home for the three of them (including Miranda's son Flynn). Anyway, this is what I found interesting – Miranda bragging about how Evan upgraded her Malibu property:
Kerr grows her own kale, and Flynn helps her pick strawberries, blueberries, and lemons. She installed an infrared sauna in the one-bedroom guesthouse at the bottom of the hill, which doubles as a meditation room. A small gym in the pool house is stocked with state-of-the-art Pilates equipment. To create a peaceful sanctuary at night, Kerr had an electrician wire the property specifically so she can turn off devices that emit disruptive electromagnetic radiation (as well as the lights and Wi-Fi) with a flick of a switch by her nightstand.

But the most impressive enviro upgrade was a gift from Spiegel, a machine made by Island Sky called the Skywater 300, which draws moisture from the humidity in the air and produces enough water for the entire house, including showers, drinking water, irrigation, and a waterfall that cascades into a koi pond.

"This property was a dust bowl when I bought it," Kerr says, "and now it's so green. Obviously I'm aware of the drought problem in California. This system really just pulls water out of the sky. It was a very thoughtful present because he knows how much I love a garden."
I've seen demonstrations of those Skywater machines and they really are incredible. But… do they really generate enough water for the whole house AND the pool AND her waterfall/koi pond? Do you believe that? I do not. I think Miranda is playing a little fast and loose with how much water she's using just because she wants a waterfall in the middle of a drought. I also think it's interesting that Evan Spiegel is gifting her that kind of thing. On one side, it is a thoughtful and cool gift. On the other side, he really doesn't like to buy jewelry for her, huh?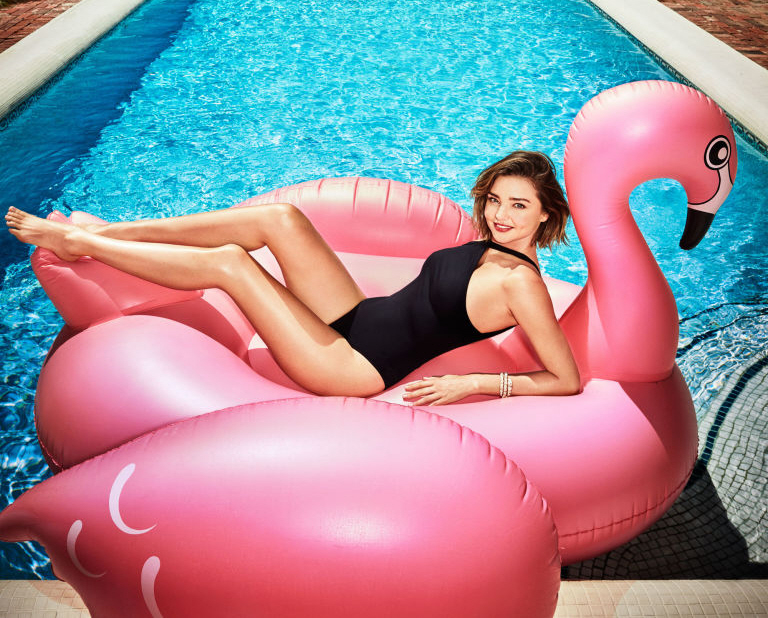 Photos courtesy of Douglas Friedman/Harper's Bazaar, WENN.