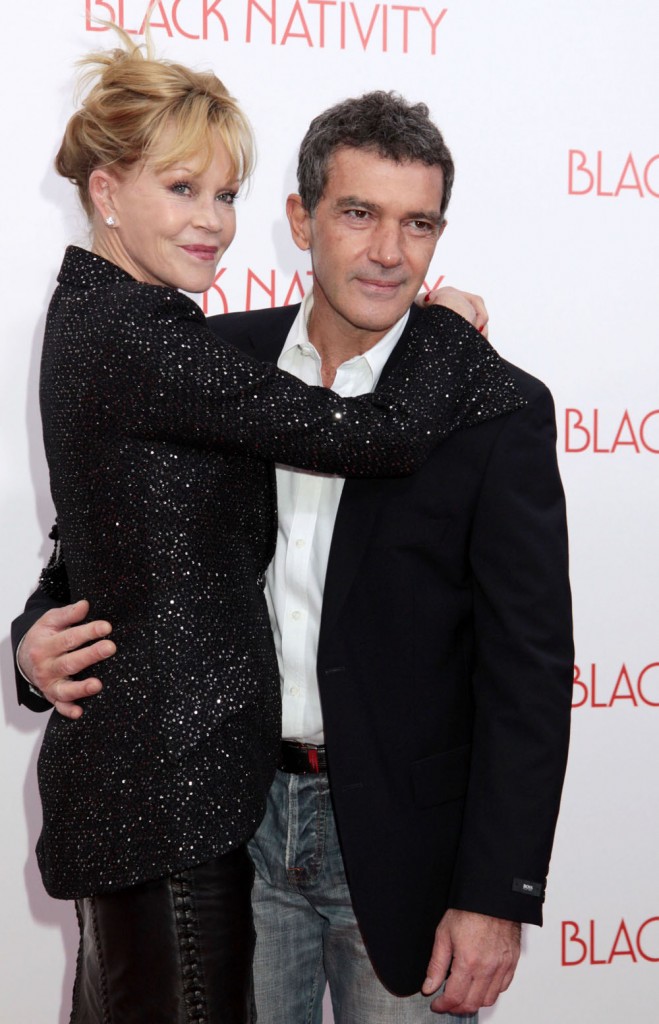 When I read yesterday that Melanie Griffith had wished Antonio Banderas a happy birthday on her Instagram I thought "huh, I remembered it as him wishing her a happy birthday" and then I just attributed it to my faulty memory. It turns out that Antonio did wish Melanie a happy birthday and then she wished him one the very next day because their birthdays are just one day apart. Melanie turned 59 and Antonio turned 56.
Here's what Antonio wrote to Melanie. It's a picture of them together with their daughter, Stella, at her graduation last year, right around the time they finalized their divorce after 18 years of marriage. The translation is: "Happy birthday Melanie. A warm hug from Marbella." Melanie retweeted this too.
Feliz cumpleaños Melanie. Un abrazo cariñoso desde Marbella. pic.twitter.com/091qR3O1rJ

— Antonio Banderas (@antoniobanderas) August 9, 2016
Antonio is in Marbella, Spain premiering his new clothing collection. He's there with his girlfriend of about two years, a Dutch investment consultant in her 30s (reportedly) named Nicole Kimpel. A couple of days before tweeting happy birthday to Melanie, Antonio posted a selfie with Nicole kissing him on the forehead.
On Instagram, Melanie wished Antonio happy birthday too, with a photo of the two of them together on the red carpet and a sweet message calling him ruggedly handsome and saying she'd always love him.
These two have always been so gracious and classy to each other. Melanie went out with some makeup over her Antonio tattoo right after she filed for divorce in 2014, and that was pretty much the only indication that things may have been less than amicable, apart from the fact that they were getting divorced in the first place. We heard that Antonio may have been cheating on her starting around 2012 but whatever happened they didn't say. Antonio did call Melanie "the person I will always love" last year, so it's not like Melanie's message is one-sided or like she's pining for him.
In a recent interview with People, Melanie said that now that her youngest Stella, 19, is leaving home to go to college she has to get used to having an empty nest. She does look forward to having grandchildren soon though. "I'm single, and lonely, and bored, and confused – but then at the same time, totally curious. It's almost like I have to throw myself out of the nest." She says her kids, the oldest of which is 30, are "old enough to have kids now, so I should have grandchildren soon. Then they can come over – and then go home."
It looks like Melanie and Antonio were just hanging out a couple of weeks ago because Stella posted this photo of them looking at something together.
Stella is lovely.
Antonio with his girlfriend. They seem to go everywhere together.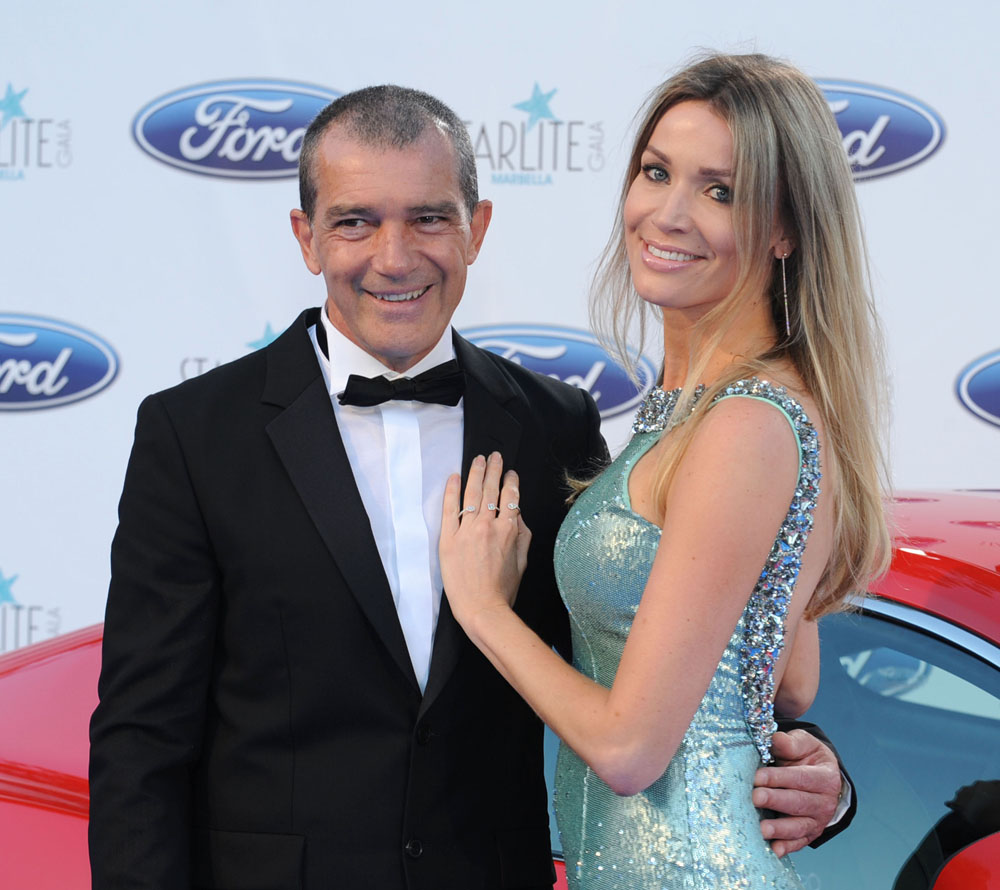 photos credit: FameFlynet, Getty and Instagram/Melanie Griffith