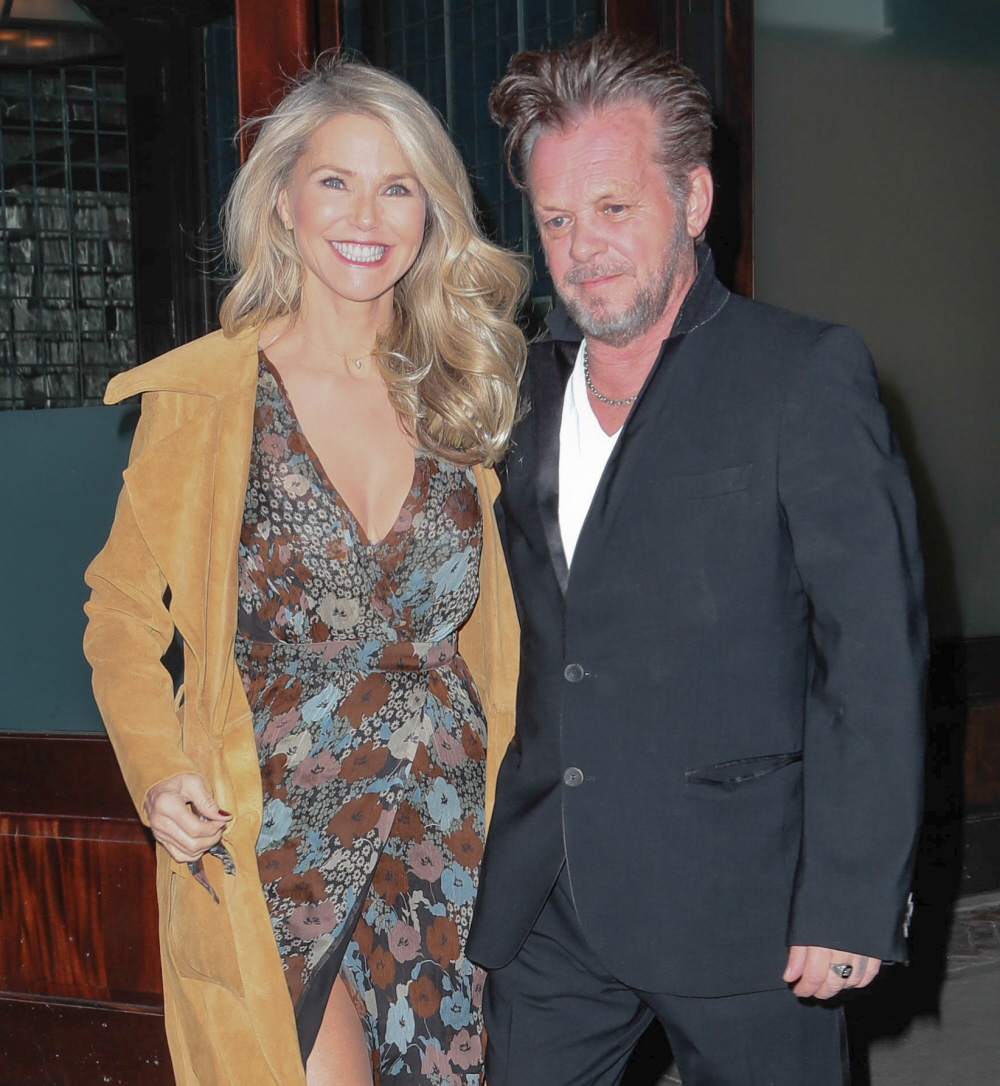 Earlier this week, People Magazine announced that John Mellencamp and Christie Brinkley were over. It was a shock for those people who totally forgot that they were a thing. Christie and John started dating last fall, allegedly having their first date in September. It was weird, at the time, because I still thought John was crusty-loving with Meg Ryan. As it turns out, John and Meg had been off-and-on for the better part of a year, and John moved on in a big way with Christie. But now they're over too. Their reps released a joint statement:
"Both the mileage between their homes and their heavy career demands interfered with their ability to maintain the relationship. They vowed to remain best of friends."
Christie lives in the Hamptons, and John's homebase is in Indiana, although I think he spends a lot of time in New York, so I did wonder if there was something more to this split other than just "mileage." As it turns out, there was: Christie hated John's redneck ways. Allegedly.
Christie Brinkley had to part with John Mellencamp because she couldn't take his hellbent political opinions and his redneck ways, sources say. The supermodel is a fixture in the fancy social circles of the Hamptons and is a Hillary Clinton supporter, while Mellencamp still lives in southern Indiana and sometimes sounds like a Donald Trump fan, though he isn't.

"If you know John, you know he doesn't do well at social gatherings and at tables filled with nice folks, particularly the Hamptons set," one insider told me. "He shoots straight from the hip. She may have liked that he's a cowboy, but in the end that's what drove her away."

The chain-smoking Mellencamp is anti-war and pro-gay marriage. But in "Peaceful World" he sings, "People know this world is a wreck/We're sick and tired of being politically correct." In "The West End" he sings, "It sure has changed here/Since I was a kid/It's worse now/Look what progress did."

A source close to the couple said, "Distance was the culprit. He doesn't like the Hamptons. That is not his scene. So it fizzled out."
Mellencamp was a pretty big Obama supporter actually, even performing at Obama rallies back in 2012. It wouldn't surprise me at all if Mellencamp did say "the wrong thing" around Christie's fancy Hamptons friends though. I'm sure all of those snooty-snoots think Mellencamp is so peasant-y. And if John Mellencamp is a "redneck" to those people, what do they think of literally half the country? Anyway… yeah, no surprise that a grizzled rocker from Indiana isn't going to make it work with an Uptown Girl.
Update: Christie posted a lengthy Instagram debunking Page Six's story and reiterating that both she and John are patriotic Americans and Democrats who are both voting for Hillary Clinton.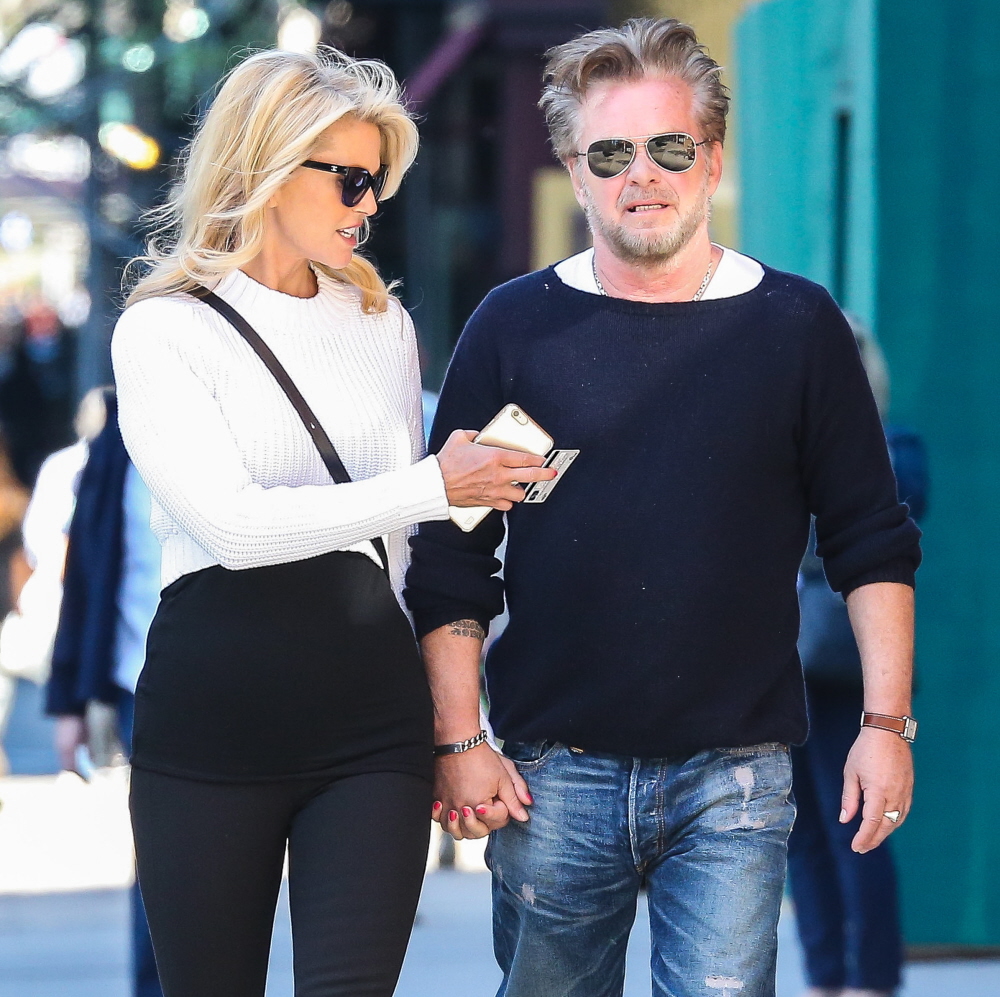 Photos courtesy of Fame/Flynet.