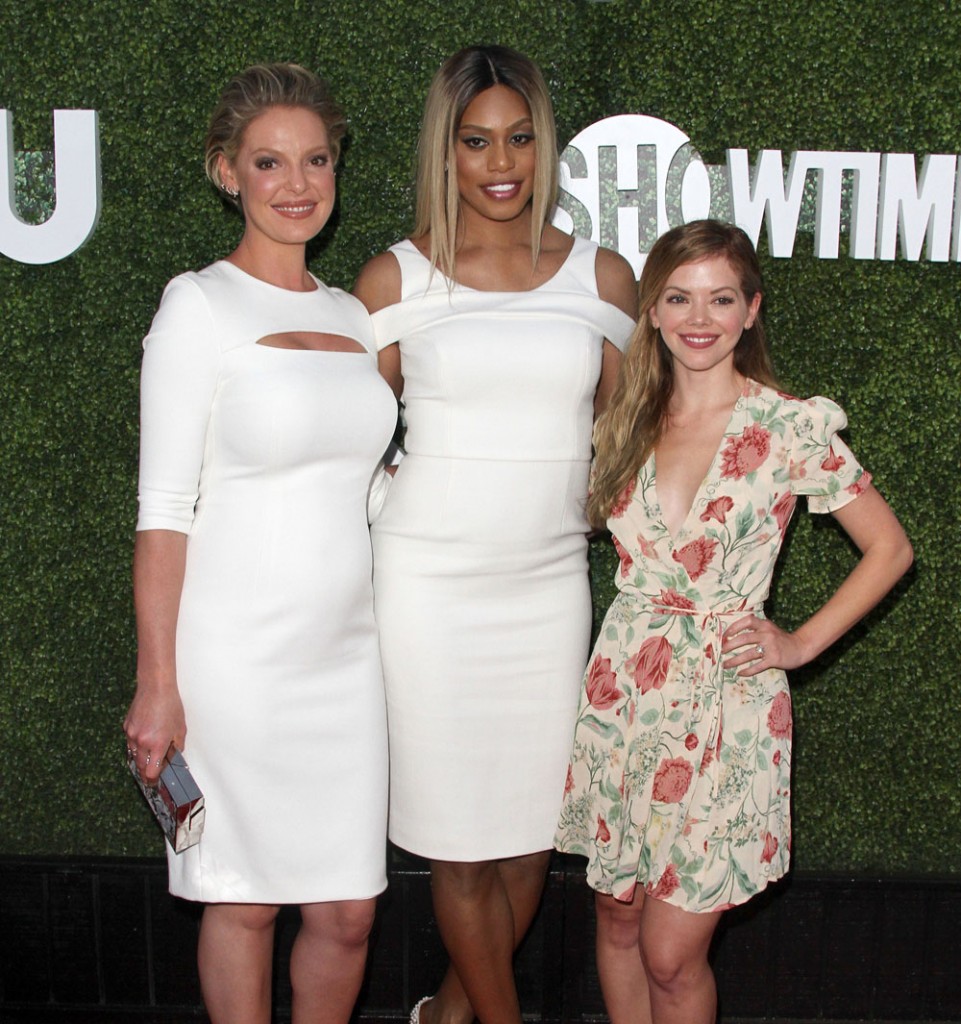 Yesterday we reported on Seth Rogen's interview with Howard Stern, in which he responded to an interview Katherine Heigl did on Stern earlier this year. It was all about their eight year-old feud through the press in which Heigl called Knocked Up a "little sexist" after it came out and took offense to the way her character was portrayed. On Stern, Heigl explained the background behind her comments to Vanity Fair, and said that she'd like to apologize to anyone she'd offended. Rogen said that Heigl had not called him or Apatow to personally apologize, and that he was hurt by her comments about the film because he enjoyed working with her and had no idea she was upset. He also said that her comments should not have affected her career and that he would work with her again.
Heigl addressed Rogen's response during the Television Critics Association event for Doubt, her upcoming legal drama on CBS co-starring Laverne Cox as a lawyer. (The show is groundbreaking in that Cox is the first transgender actress to play a recurring transgender character on a major network series. You can read more about that on Variety.) Heigl's last stint on TV, on NBC's State of Affairs, ended after just one season amid rumors that she was acting the diva as usual, so it's interesting to me that she keeps getting jobs. Here's what she said about Rogen:
"I think he's handled it so beautifully. I feel nothing but love and respect. It was so long ago, and I just wish him so much goodness. I felt that from him, too."
That's probably the entire extent of what she said and it was likely in an interview, because The Hollywood Reporter's coverage stated that "the topic did not come up" during the press conference.
This was exactly the right way to handle it. She expressed gratitude and didn't defend herself. However like a lot of things she says this sounded slightly disingenuous. Yes the original interview and movie were long ago, but Rogen was responding to comments she made this April.
I forgot that Heigl is pregnant. She is expecting her third child, which will be a boy, with husband Josh Kelly. People reported on some cute things she said about her pregnancy cravings. Heigl admitted she has a sweet tooth and loves donuts. Laverne Cox, who is trying to cut out sugar to stay in shape, told ET that she indulges vicariously by having Heigl (she calls her "Kate Heigl") describe eating sweets. Cox said she asks her "'Can you please tell me about the taste, the texture, is it moist? Can you just give me everything?'" This would not work for me at all! It would just make me want the damn treat already.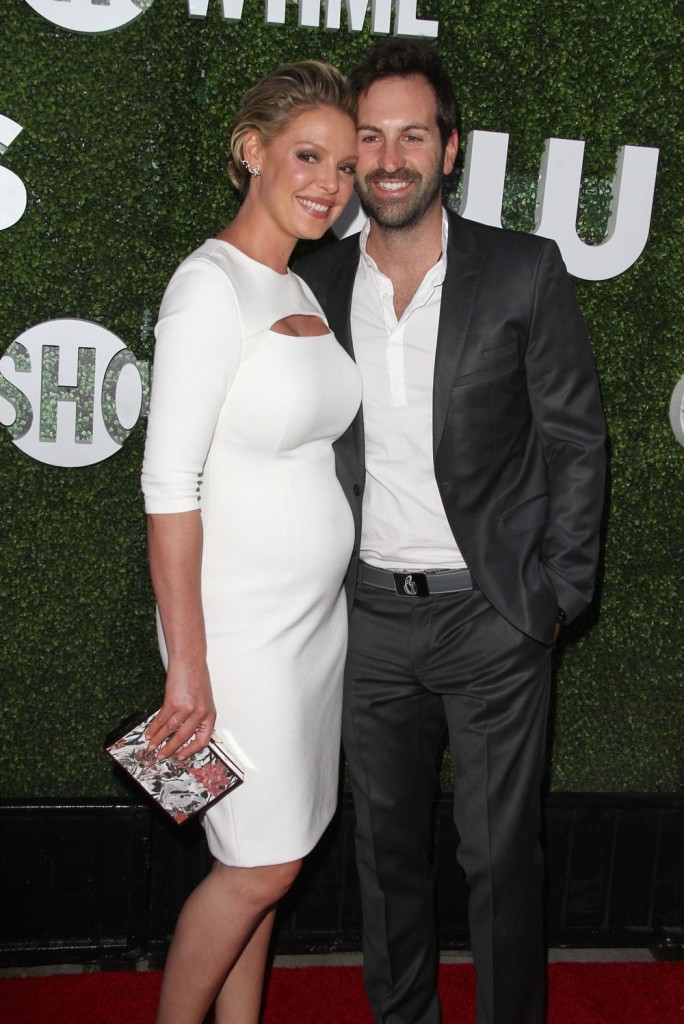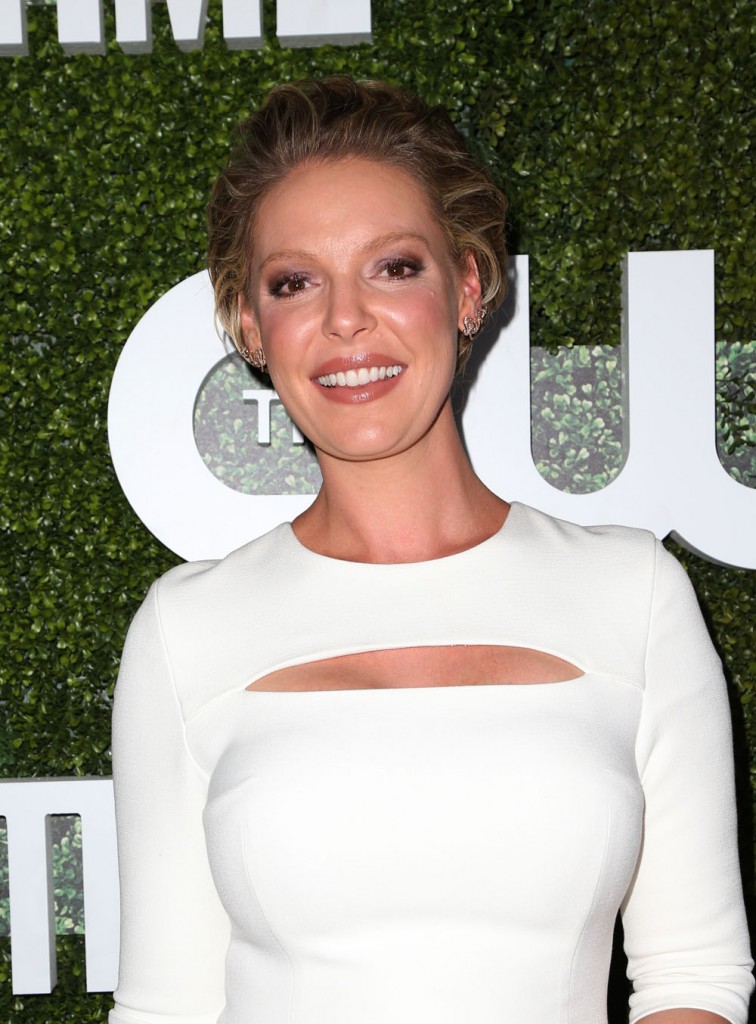 photos credit: WENN, Fame and Getty