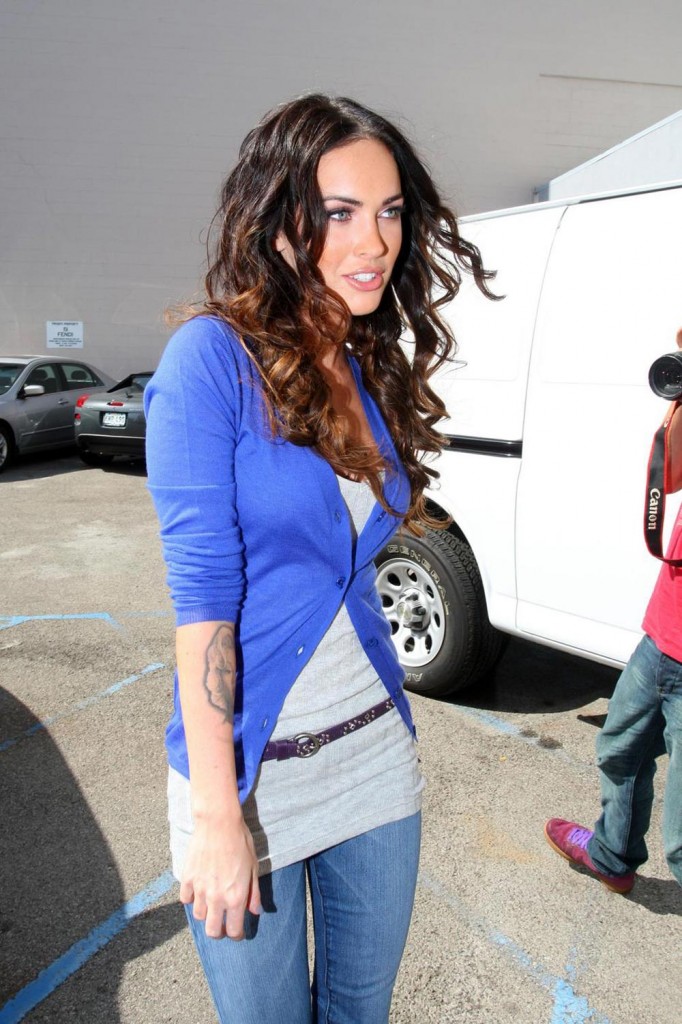 Megan Fox said that when she put on ten pounds for the Transformers sequel, she was "the fattest" she's ever been. Please. Cry me a river. Megan claims that Transformers director Michael Bay has been "traumatized" by skinny actresses, and required her to put on weight. So, she was like 100 pounds before, and then she put on ten pounds and no one really noticed.
Megan also has some refreshingly honest things to say about her diet and lifestyle, saying that she is a pretty unhealthy person, eating whatever she wants, not taking care of herself. Basically, she sounds pretty normal for an early-twenty-something. But she should learn to take better care of herself if she wants to take down Cate Blanchett at some point.
MEGAN FOX piled on the pounds before shooting Transformers 2 – because the film's director is "traumatised" by skinny women.

Stunning Megan admits her weight fluctuates thanks to her unhealthy lifestyle, but she makes a concerted effort to chub up before working with MICHAEL BAY.

She said: "Mike doesn't like really skinny actresses."

"He's been traumatised by them for some reason in the past."

"So I always try to put on eight to ten pounds before, and I'm always the fattest I've ever been when making a Transformers movie."

She added: "Anyway, my weight fluctuates constantly – I don't really take good care of myself. I just sort of exist and survive."

Well, you're doing a pretty good job of it, Megan…
[From The Sun]
It is interesting to hear that Michael Bay doesn't care for actresses who are too skinny, and his director's filmography proves that. He's directed women like Kate Beckinsale, Liv Tyler and Scarlett Johansson. They're not the world's most voluptuous women, but they aren't the women that we're constantly fretting over, as if we're all professional dieticians.
Megan Fox is shown out on 3/3/09. Credit: Max Butterworth / James Breeden PacificCoastNews.com