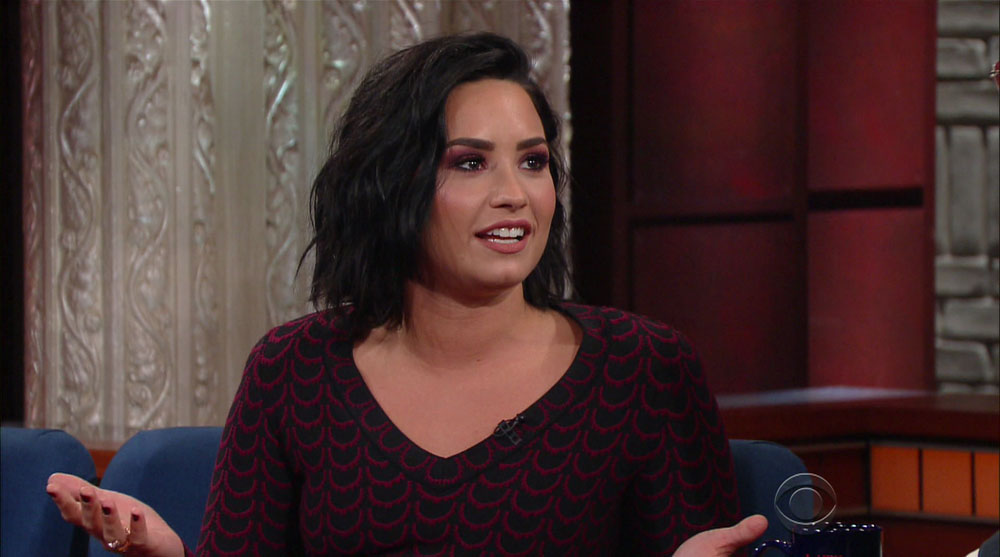 Yet another pop artist has been sued for copyright infringement. Given the success of the lawsuit by Marvin Gaye's estate vs. Robin Thicke and Pharrell for "Blurred Lines," I suspect we'll be seeing more of these type of lawsuits, not that they're all without merit. Sometimes as a layperson I have a hard time hearing the similarities between songs. In this case, the beats, rhythm and music in the two songs sounds glaringly similar to me, as the lawsuit alleges. (You can compare the songs below.) Demi Lovato is being sued by a group named Sleigh Bells for similarities between her song "Stars," a bonus track from her Confident album, out last fall, and their song "Infinity Guitars," released in 2010. The alleged infringement first came to light in November, when Sleigh Bells tweeted a message to Demi thanking her for sampling their songs (apparently there are similarities to another song of theirs) but stating that the samples had not been cleared. The producers of Demi's album denied sampling Sleigh Bells's work and I would assume they were unable to reach any kind of agreement, because now a lawsuit has been filed.
Demi Lovato was named in a complaint filed Monday in a California federal court by the indie group Sleigh Bells, which includes musicians Alexis Krauss and Derek Miller.

The complaint alleges that Lovato and her team (UMG Recordings and producers Carl Falk and Rami Yacoub) used material from the Sleigh Bells' song "Infinity Guitars" for Lovato's song "Stars." The Huffington Post has reached out to reps for Lovato and Sleigh Bells and will update this post accordingly.

"The sonic qualities of portions of 'Infinity Guitars' and 'Stars' are at least substantially similar," the complaint reads. "The signal decay and other sonic signatures in each of the songs are comprised of and contain virtually identical content, and analyses of the two songs reveal that they are, at least in part, substantially similar, virtually identical, or identical."

After Lovato released "Stars" on her album, "Confident," Sleigh Bells tweeted at the singer in November 2015, saying, "Demi Lovato flattered you guys sampled Infinity Guitars & Riot Rhythm for 'Stars' but we were not contacted. Gotta clear those."

Producers Falk and Yacoub responded to the alleged infringement last November in a statement to Rolling Stone.

"We did not use any samples in Demi Lovato's song 'Stars,'" the statement read. "Demi was also not involved with the production. She only wrote top line."
It sounds like Demi didn't have anything to do with this alleged sampling or infringement, but given that the news came out about it in November, and that it made it into the press, she probably should have followed up on it. Maybe her people assured her it was being taken care of.
It's not all bad news for Demi Lovato. She celebrated her 24th birthday on Saturday and got a personal video message from the cast of The Walking Dead singing her happy birthday. How did she swing that? Demi posted a video of it to her snapchat, and you can watch it here. The actor who plays Eugene, Josh McDermitt, says in the message "I do appreciate the female form and throwing it out there to see if you wanna take me down to your paradise." That made Demi laugh out loud. And now I have "Cool for The Summer" stuck in my head. Demi has not yet responded to the news of this lawsuit.
Here's Demi's song "Stars":

And here's Sleigh Bells' song "Infinity Guitars":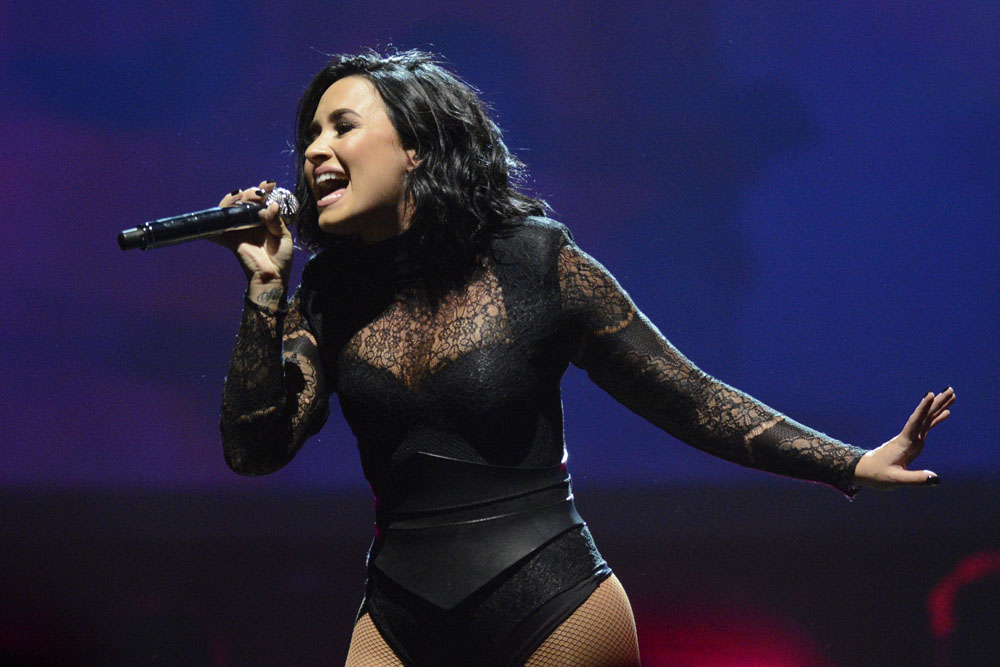 Photos credit: WENN.com