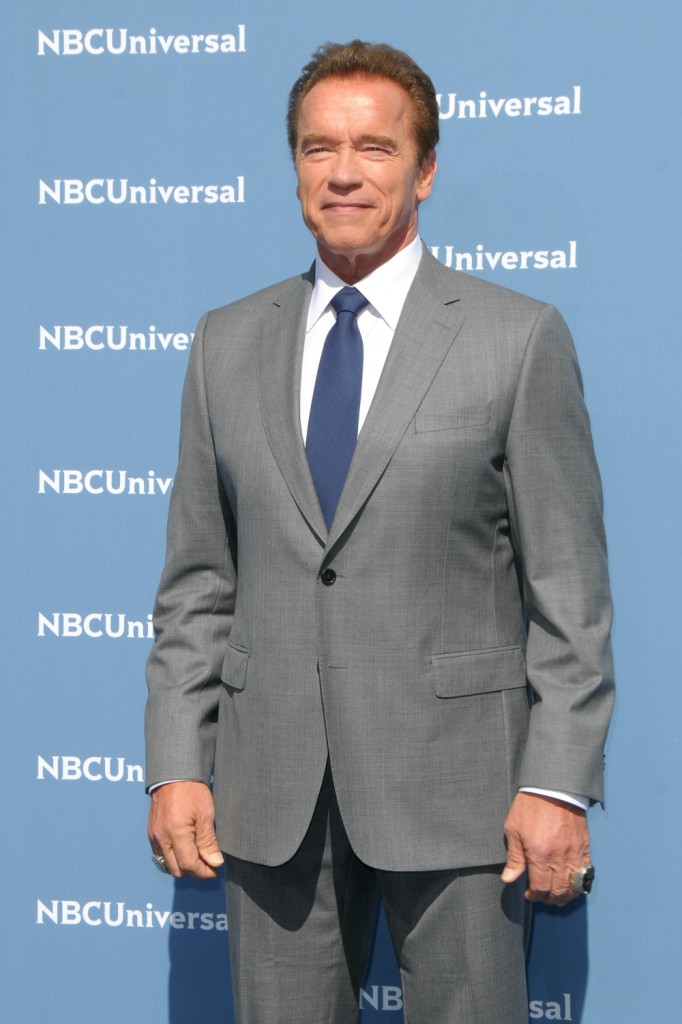 When Donald Trump decided to run for president, NBC announced that Arnold Schwarzenegger would replace him on Celebrity Apprentice. For anyone unfamiliar with the show, a group of celebrities compete with each other in business like situations for a $250,000 prize awarded to the winner's charity of choice. If a team loses, someone from that team is fired by the host/chairman. When Trump acted as chairman on the show, his catchphrase was "You're Fired." Not a very clever or original catchphrase but, well, let's consider the source. Pretty much as soon as it was announced Arnold would take over for Trump, people started speculating about what Arnold's slogan for the show would be. Most hypothesized it would be a Terminator reference, like, "You're terminated" or "You won't be back." NBC exec Paul Telegdy said in January that the new slogan had been selected but not announced until the show debuts. I guess they decided to move that up because the only line spoken by Arnold in the first Teaser is, "Let's get down to business" and that's sounds fairly slogany to me. The show is set to air next January.
Celebrity Apprentice is getting another celebrity-turned-politician to sit in Donald Trump's chair: The first teaser for the upcoming season of the business competition show reveals Arnold Schwarzenegger's debut as host of what is now The New Celebrity Apprentice.

"Let's get down to business," Schwarzenegger states authoritatively in the promo, which plays on his Terminator past as machinery pieces his body together.

The upcoming Schwarzenegger-helmed season 8 of The Celebrity Apprentice will feature contestants Nicole "Snooki" Polizzi, Boy George, Carnie Wilson, Jon Lovitz, Laila Ali, Brooke Burke-Charvet, Eric Dickerson, Matt Iseman, Carrie Keagan, Carson Kressley, Lisa Leslie, Vince Neil, Kyle Richards, Porsha Williams, Chael Sonnen, and Ricky Williams. Schwarzenegger will be aided by his advisors, Warren Buffett, Steve Ballmer, Tyra Banks, Jessica Alba, and nephew Patrick Knapp Schwarzenegger.
Here is the teaser:

When I heard the slogan, I was hopeful they were moving away from the whole Terminator thing but then I saw the trailer and, although not surprised, I can see they are not trying to distance themselves from that at all. Obviously the contestant list is mostly a powder keg waiting for a spark. I could see Lisa Leslie going pretty far. And Carson Kressley. I wonder if Chael Sonnen will still be a part of the show, his newborn daughter tragically died last week from listeriosis.
I think Arnold will do a good job in this role. He loves his quips and condescending humor to silence others so he will be both entertaining and reminiscent of Trump. I imagine sitting across the boardroom table from him as he puffs on a cigar in some throne-like seat will make for great television. He'd better work out because NBC entertainment chairman Bob Greenblatt said Trump sure as hell is not welcome back. Alba and Banks are good choices for advisors and Warren Buffet will probably be the reason to watch the show. The advisors were always the best part, especially George Ross. As for Arnold's business advice? Since my children attend schools gasping for air as the result of some of Arnold's 'business decisions' while governor, I should probably keep my mouth shut.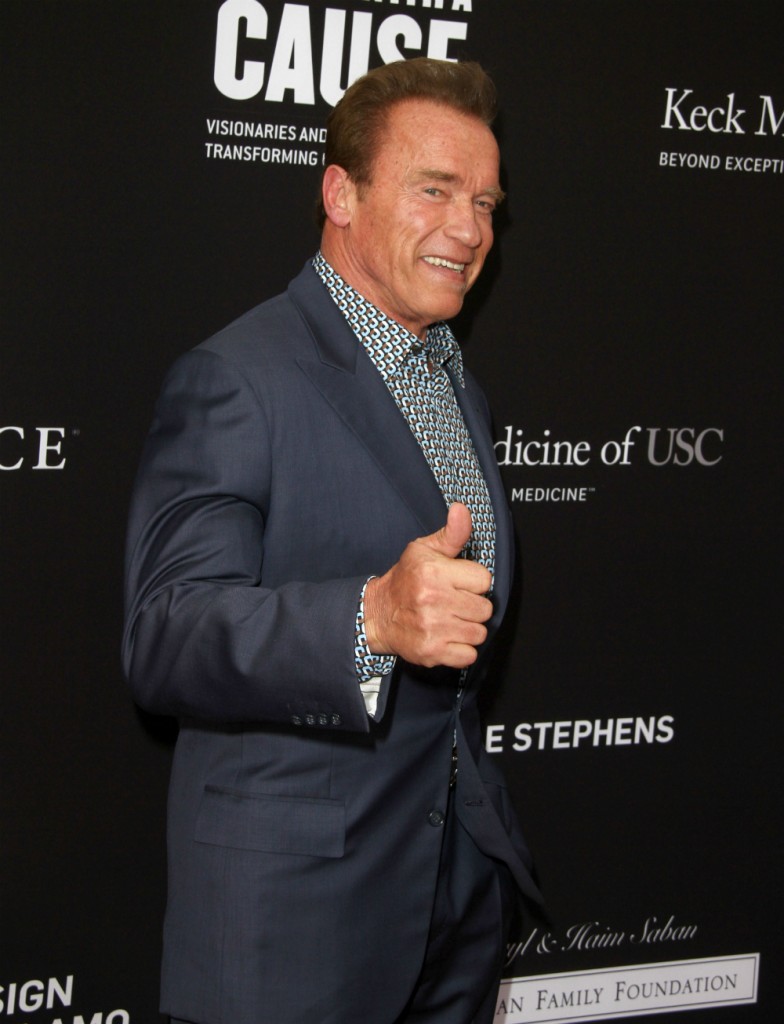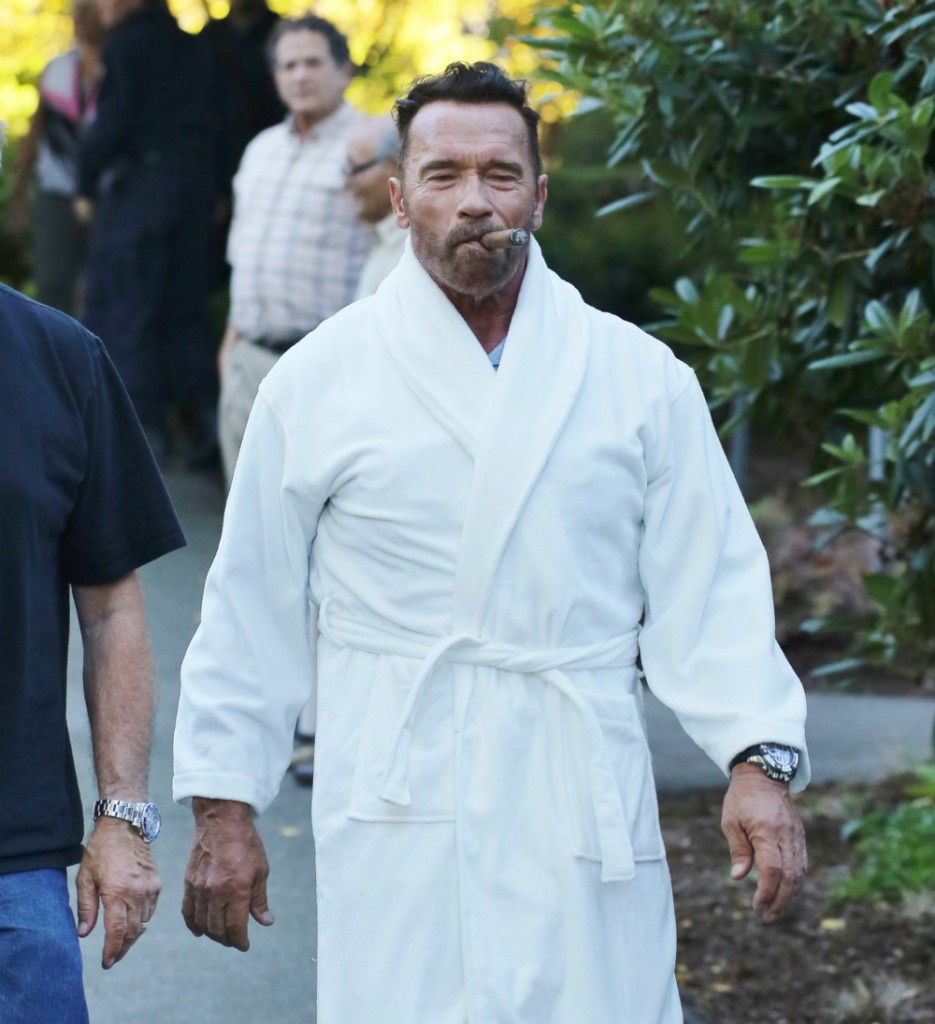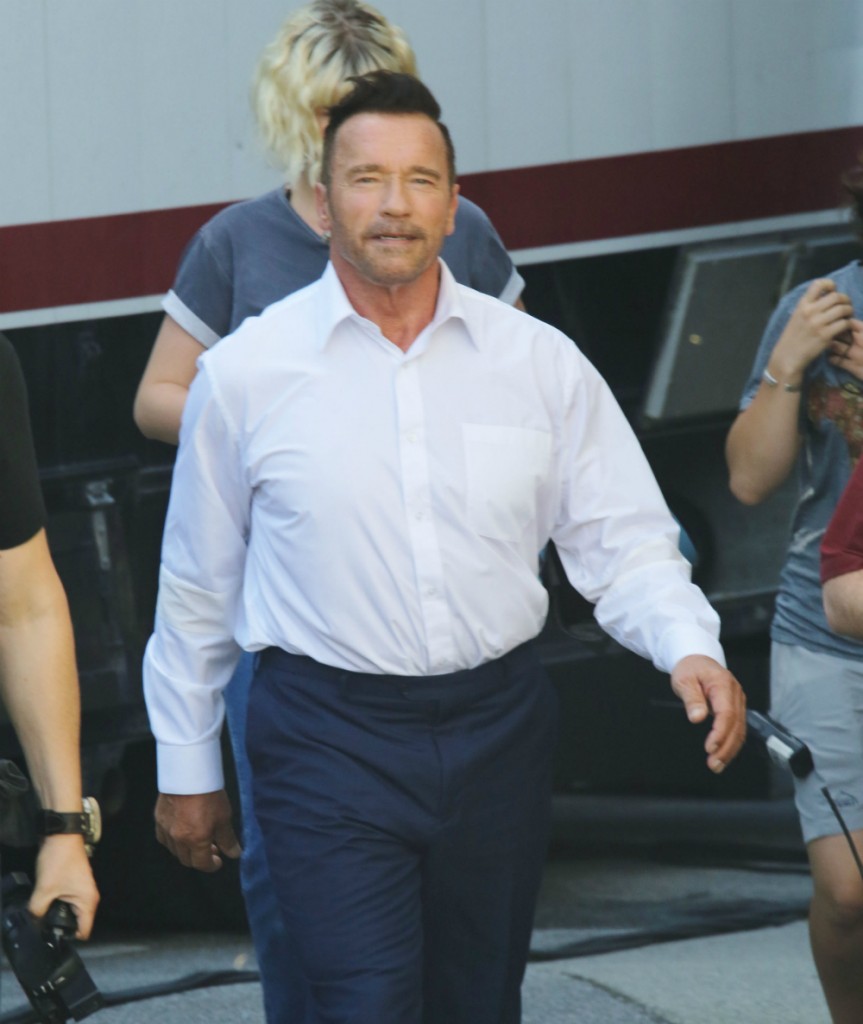 Photo credit: WENN and Fame/Flynet Photos