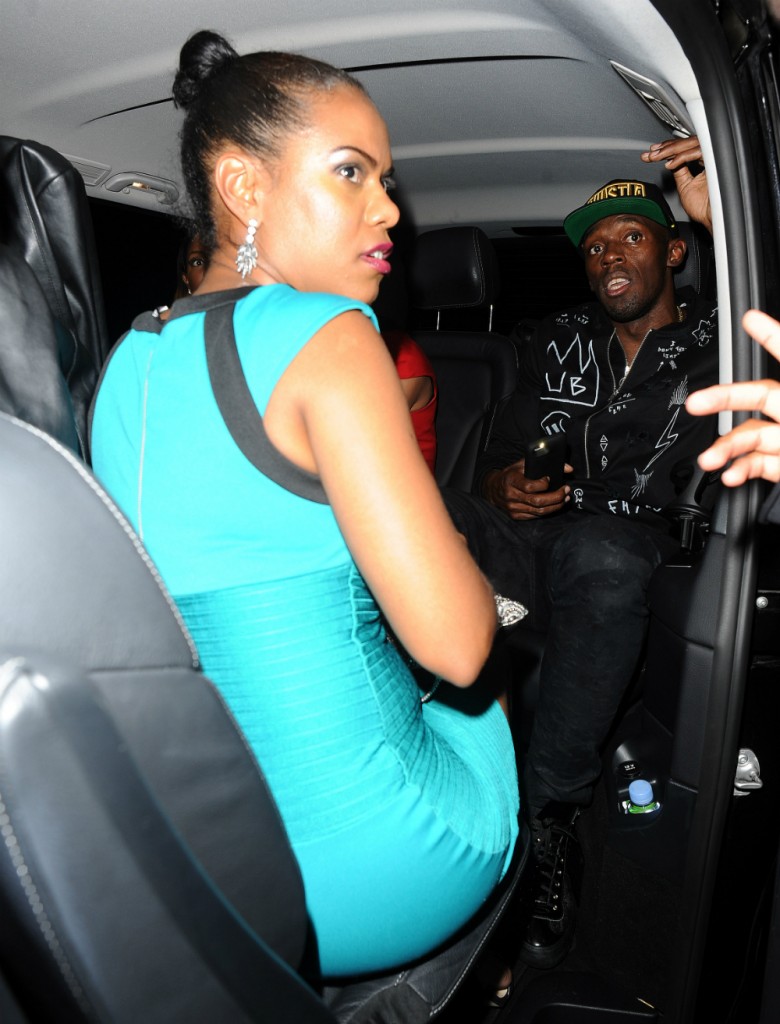 Usain Bolt reportedly retired from the Olympics but that's about it. Bolt jetted out of Rio earlier than expected when some photos and videos leaked of his 30th birthday celebration in which he made time with three different women. The reason for his early departure was unclear: was it because his "normal" date was the widow of a powerful drug lord or was it because he had a very supportive, long time girlfriend named Kasi Bennett in Jamaica? Since Kasi is still in Jamaica and Bolt is hitting the London club seen like a senior frat brother during pledge week, I think it might have been the former. As Bolt is photographed time and time again grinding with various women, Kasi remains a pillar of self-control on social media, throwing possible shade but generally rising above the whole situation.
Usain Bolt hit the London clubs again on Friday night.

The fastest man alive showed no signs of stopping as he hung with another group of beautiful women, dancing the night away until 5 a.m.

Photos show Bolt stopped by Mayfair's Novikov restaurant Friday, before hitting some nightclubs in the West End. He and his female companions returned back his hotel later in the evening.

On Sunday after the Games' closing ceremonies, Bolt was spotted out with up to three different women. He continued the party on Monday night in London, hitting up the Cirque le Soir nightclub until 5:45 a.m., before continuing the party back at his hotel.

Less that 24 hours later, he then repeated the same feat at Tape in London's exclusive Mayfair district.

"He arrived around 1 in the morning and stayed until around 4:30 a.m.," a source previously told PEOPLE of his time at Tape. 'Everyone else in the club was asked to leave around 3:30 a.m., but Usain and a big group of ladies stayed in for a bit longer. They had the whole club to themselves for around an hour."

"He just looked really happy. He was in really good spirits and just smiling all the time, having some fun with his friends, celebrating his victory," the insider continued.

Later that night, Bolt brought up to 10 women back to his hotel room to continue the fun. "It must have been a good party," the source said. "They were all in pretty good spirits. One even did his trademark Lightning Bolt sign outside the hotel!"

One person absent from the festivities was Bolt's girlfriend Kasi Bennett. The 26-year-old fashionista – who notably live-tweeted her enthusiasm for Bolt's wins – is apparently still home in Jamaica.
Some of you speculated, and I tend to agree, that we have no idea what his relationship with Kasi is like. There is a possibility that this was always their arrangement and that what is most bothersome is Kasi is being asked to answer for it. When people asked about her #SelfControl tweet, she responded that it was merely a Frank Ocean song she had been listening to at the time. I love the way Kasi is handling herself, she isn't saying a thing and is letting her "likes" on Twitter do the talking for her. Selfishly, I am glad she is playing along for now because her Twitter is entertaining as hell:
Mood pic.twitter.com/W6xCrardBu

— Curve Gotti (@kasi__b) August 27, 2016
So is Bolt cheating or is he just having a good time within a prearranged agreement? I honestly don't know. I am surprised at his flagrance for a man in a committed relationship but maybe the jacket he wore Wednesday night said everything we need to know about him, "Tell me I can't and I will."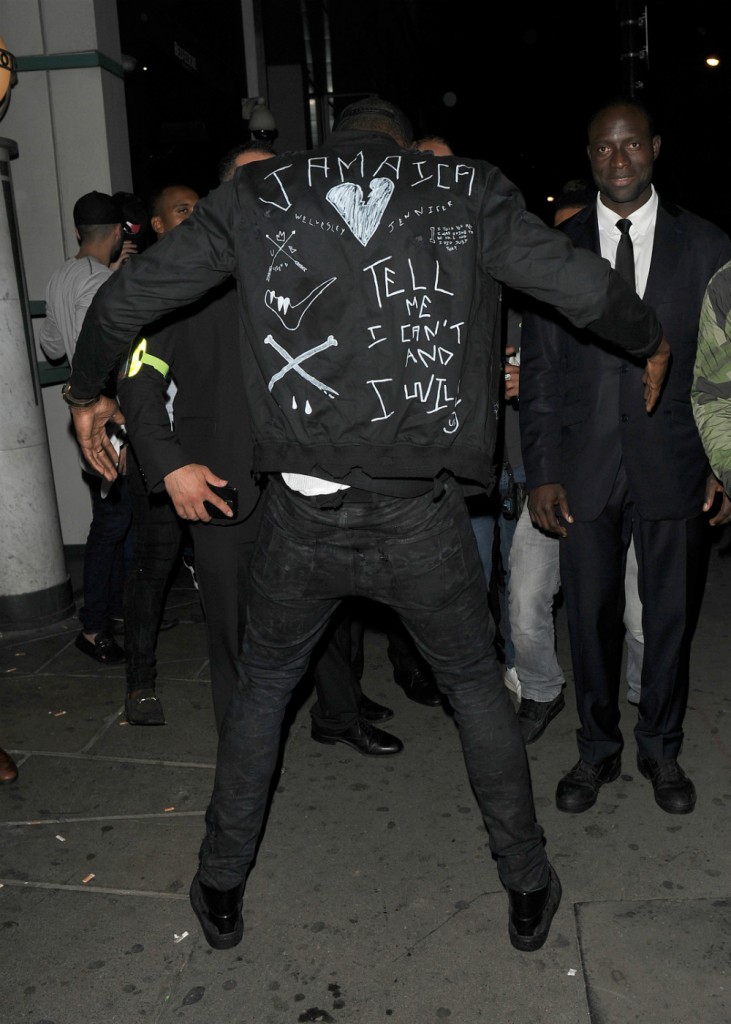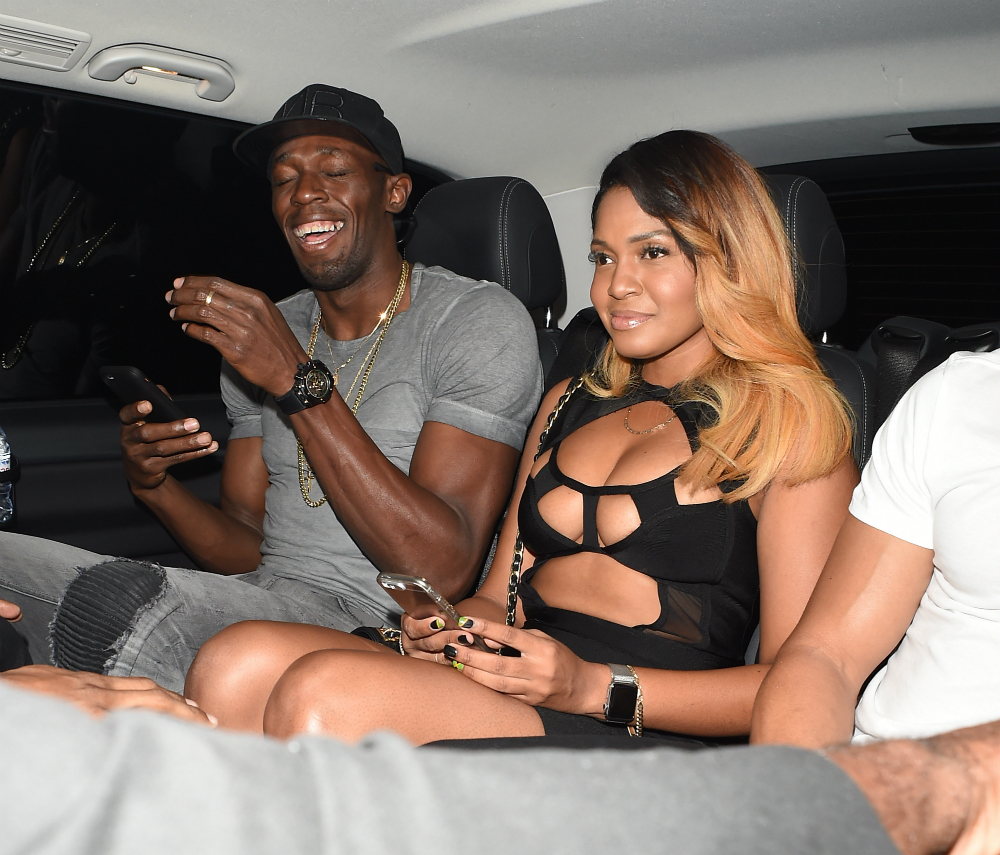 — Curve Gotti (@kasi__b) August 27, 2016
Photo credit: WENN Photos and Twitter