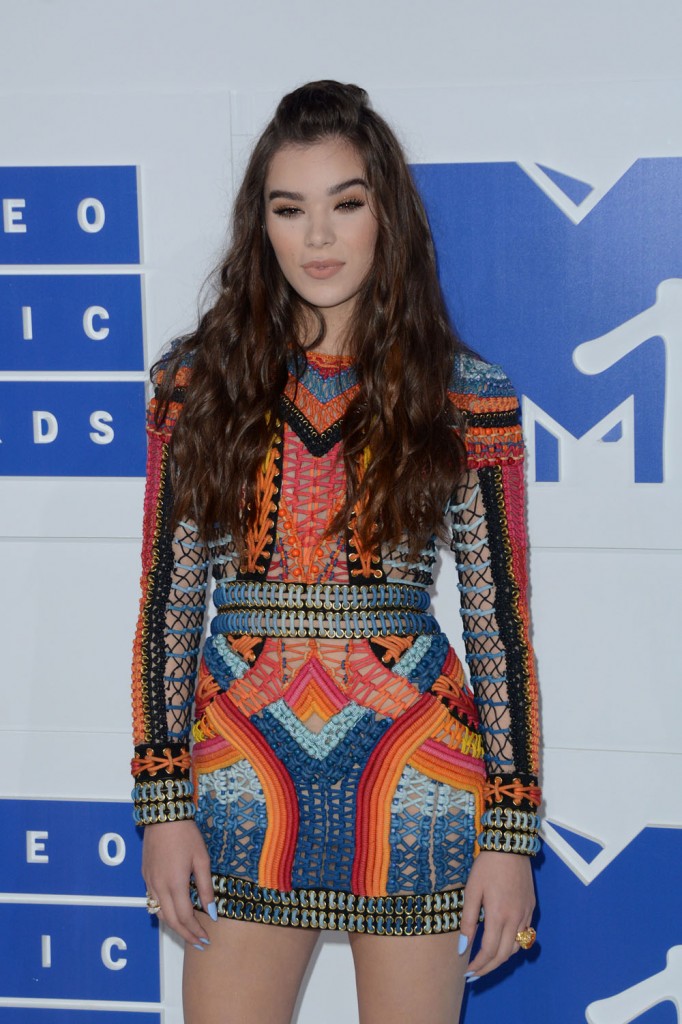 Presenter Hailee Steinfeld, 19, wore this kicky little Balmain dress to the VMAs which was described as macrame with beads. Some people on Twitter were over it, which I get because Balmain can be exhausting. I do like the detailing on the dress, especially the semi-circular overlapping stripes on the skirt (that reminds me of Versace although they use that detail as a focal point of a dress, not one among many). I'm impressed that there's so much going on with this and yet it doesn't look busy. It could do without the double lines of vertical string at the hem, waist and wrists. Some people may disagree and think this looks like a bad craft project and I get that. I suspect this will be a "fug or fab" moment over at Go Fug Yourself. (Update: They liked it at GFY. Cool.)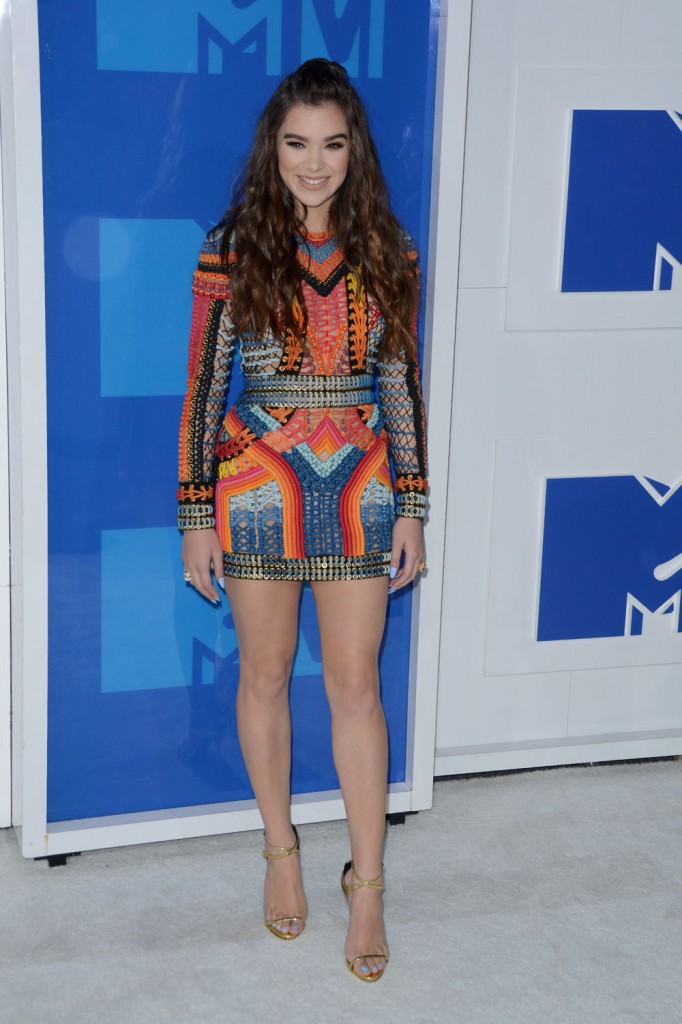 Alessia Cara went the absolute opposite to Hailee in a Je suis Charlie shirt, Topshop jeans and a camo jacket. She performed her new single, "Scars To Your Beautiful," during the preshow. I like that she's so laid back but she looks like she just rolled out of bed on a Sunday, which could be the case.
Heidi Klum was in a very short patchwork fug Roberto Cavalli, a look we've seen from her before. She was there with her America's Got Talent coworker, Nick Cannon, who looked like he just got out of the shower at the gym and didn't have time to change or take the towel out of his hair. It looks like he's wearing a Turbie Twist.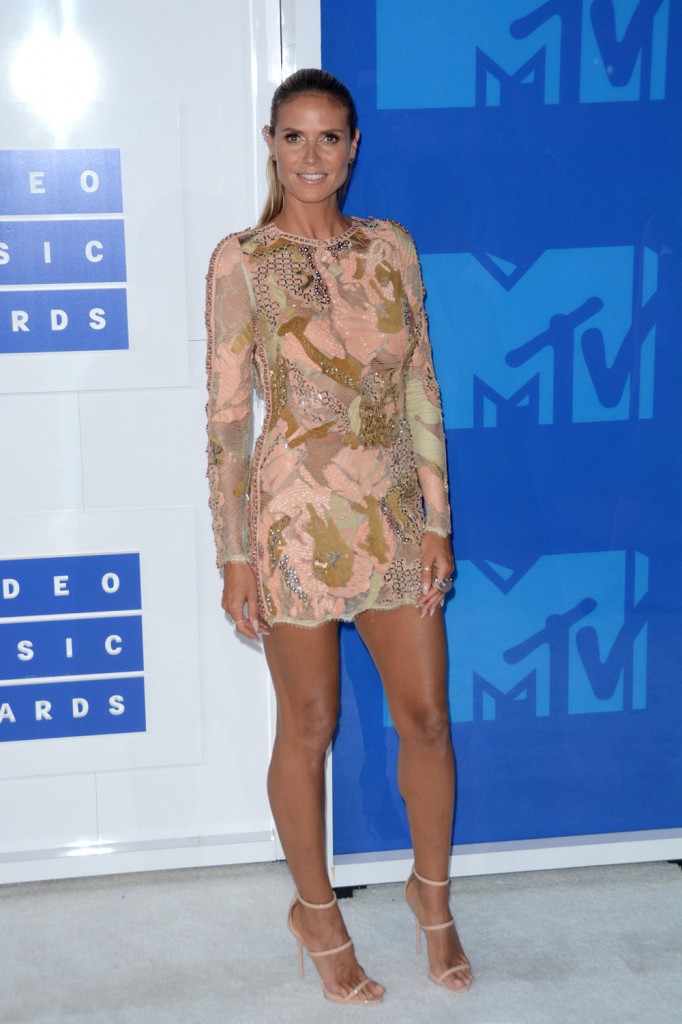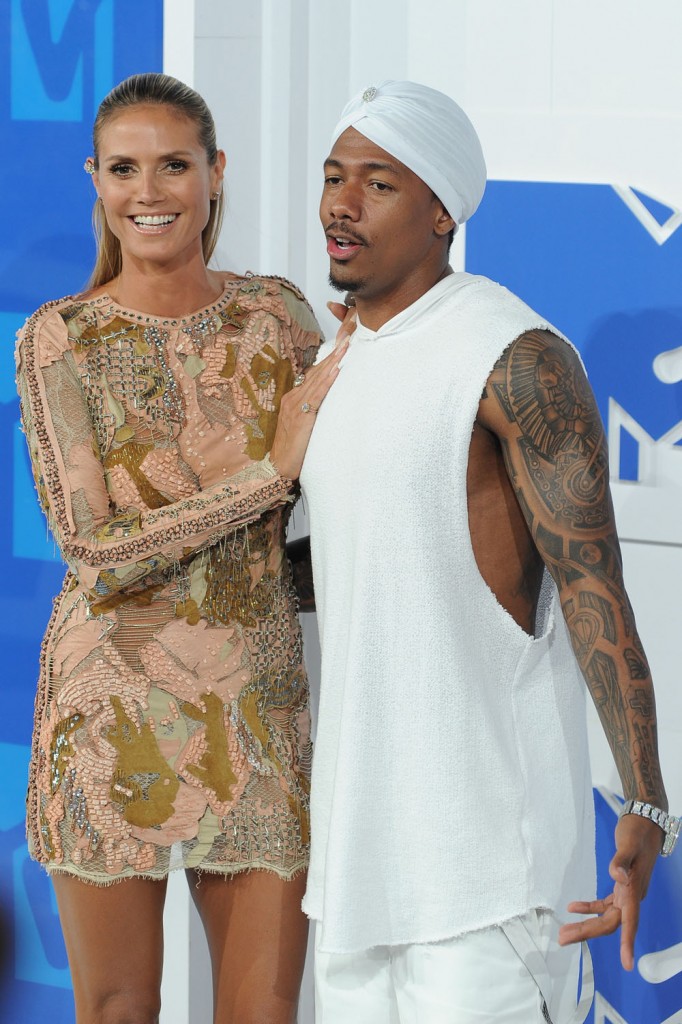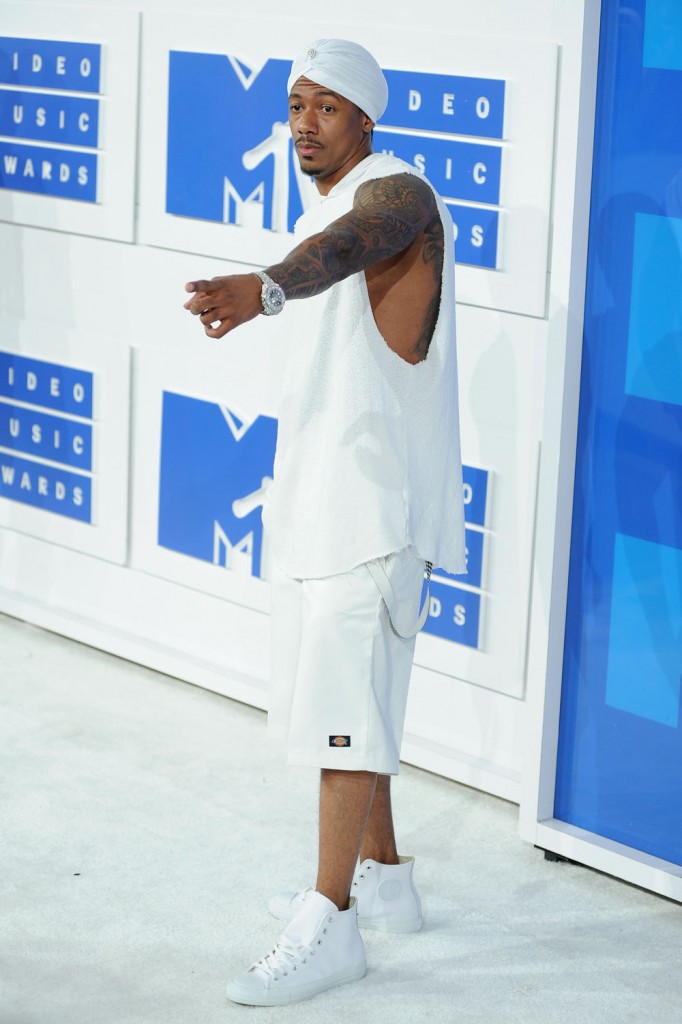 Here's Nick Jonas in a v-striped Louis Vuitton jacket. Nick performed "Bacon," featuring a pre-recorded detour through a 50s diner with many celebrity cameos. It was a fun performance.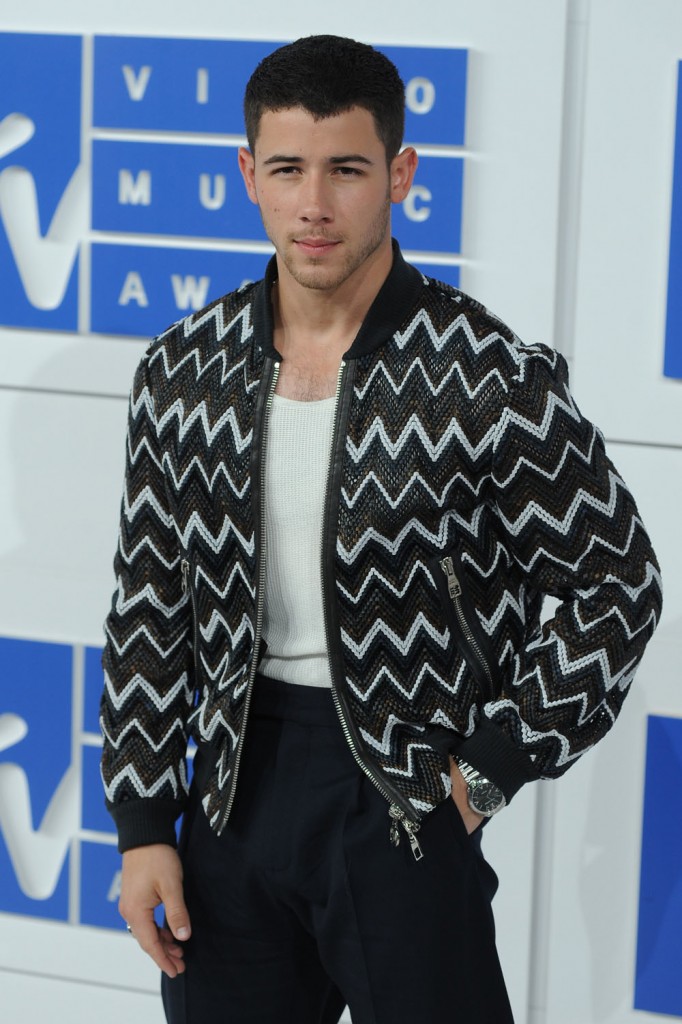 photos credit: WENN.com and Getty