Back in 1998, this Spice Girl fan saw a Ginger Spice-less Spice quartet perform in Atlanta. And, believe me, I was not happy about it, although it was still a fun show. Now, it appears the band is a trio. The British girl group, who shot to the top off the charts 20 years ago with "Wannabe" and became insanely famous worldwide, is planning a reunion starting with a one-off concert in London's Hyde Park. The reunion could extend to new songs and possibly a tour (fingers crossed!)
Sadly, the only girls currently on board are Geri "Ginger Spice" Halliwell, Emma "Baby Spice" Bunton and Melanie "Scary Spice" Brown, a/k/a/ Mel B. Victoria "Posh Spice" Beckham has refused to be a part of the reunion since the get-go (devoting her time to fashion) and now, Melanie "Sporty Spice" Chisolm is the latest Spice Girl to go back on the shelf.
The 42-year-old singer, who has had quite a few hits in the UK, recently wrote an essay for Britain's Love Magazine, where she talked about her rise to fame, the ever-changing music industry and why she has chosen not to join her fellow Spice Girls on stage. It's a lengthy, worthwhile read if you're a fan, but if you don't have that kind of time, here are some excerpts:
For a few years, with four other girls by my side, we achieved exactly what we set out to do. Thankfully, we all wanted the same thing. We still to this day believe a big part of our success was due to our absolute unquestionable belief that we would indeed become the biggest band in the world.

But my relationship with fame has changed over the years and at times of personal struggle (remember the angry rock chick years?) when you'd rather nobody knew who you were I'd have to remind myself that without fame from the band it would be far more difficult for me to do the thing that I love. You see, I'm a singer and songwriter. Not a celebrity. The two are very different things. You can earn a fortune being a 'celebrity' depending on how much dignity you want to keep in tact.

Look, I will be a Spice Girl until I die. But the continuous speculation on whether we will reform to celebrate 20 years of Wannabe has been particularly exhausting. Don't get me wrong – I totally get it. But is it a new rule that bands have to reform? Why can't we just be remembered for our incredible achievements in the nineties.

We're constantly reminded of our famous line from Wannabe – friendship never ends. There will always be hurdles with friendship. I love the girls dearly. We have a very unique bond that will never be broken and I will continue to support them all as much as I can.

Also, I am under no illusion that my solo work will ever come close to a fraction of the impact that we make as the Spice Girls. I love the band I am beyond proud of my past and will always embrace and celebrate being a Spice Girl, It's what I am.
I get Melanie's reasons for stepping back from the reunion, but do I detect a little shade towards Mel B., who is pretty much the de facto ringleader of the reunion? The Hyde Park concert has already been booked, and I'm hoping to win the lottery before July of next year so I can get a ticket and head on over to jolly old England to see my complete guilty pleasure group. Besides, there were reports just a few weeks ago that Mel C. was considering taking legal action to stop the reunion. Not sure if the words she penned in her eloquent essay are ringing so true now.
Mel C. could be missing out on quite a payday, with reports claiming that each of the Spice Girls who performs at the Hyde Park gig stands to make around $14 million. For just one show? I'd certainly take that paycheck. She should reconsider, not only because I selfishly want to see as many of them together as I can. (There's no hope for Victoria, and she reportedly had her mic turned off during live shows anyway, as she recently admitted.)
I don't think Sporty wants to end up like band mate Geri, who regretted leaving the band's 1998 tour. On last Saturday's episode of Oprah Winfrey's Where Are They Now?, she confessed that her actions were "immature", adding, "There was a bit of ruction in the band. It was like, 'You're getting on my nerves and I don't know how to talk this through, so I'm out of here.'" C'mon ladies, let's get over this ruction and please, Mel C., say you'll be there.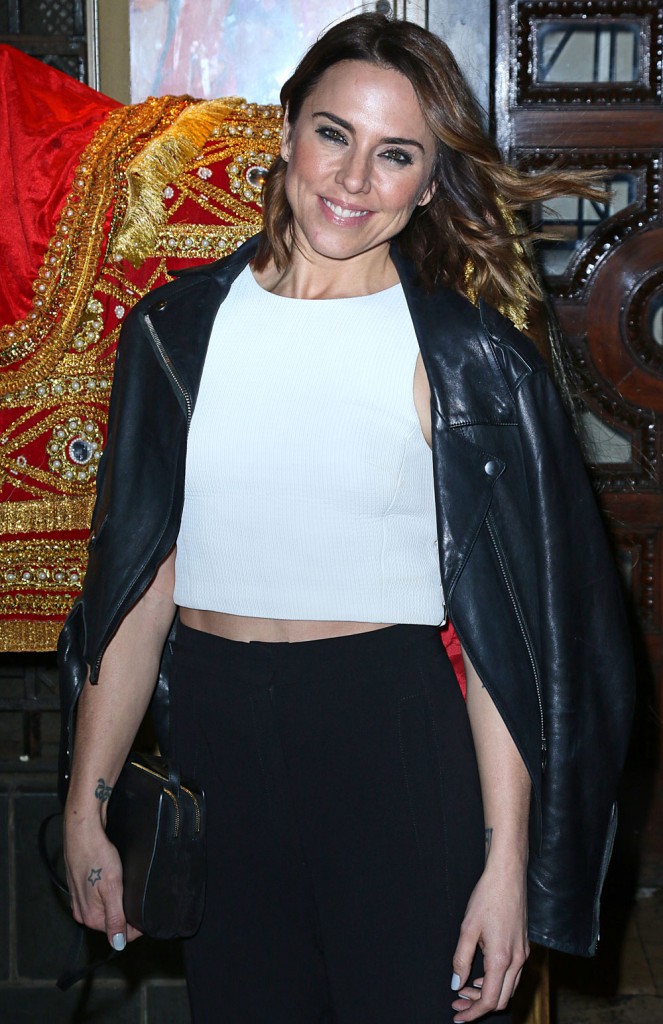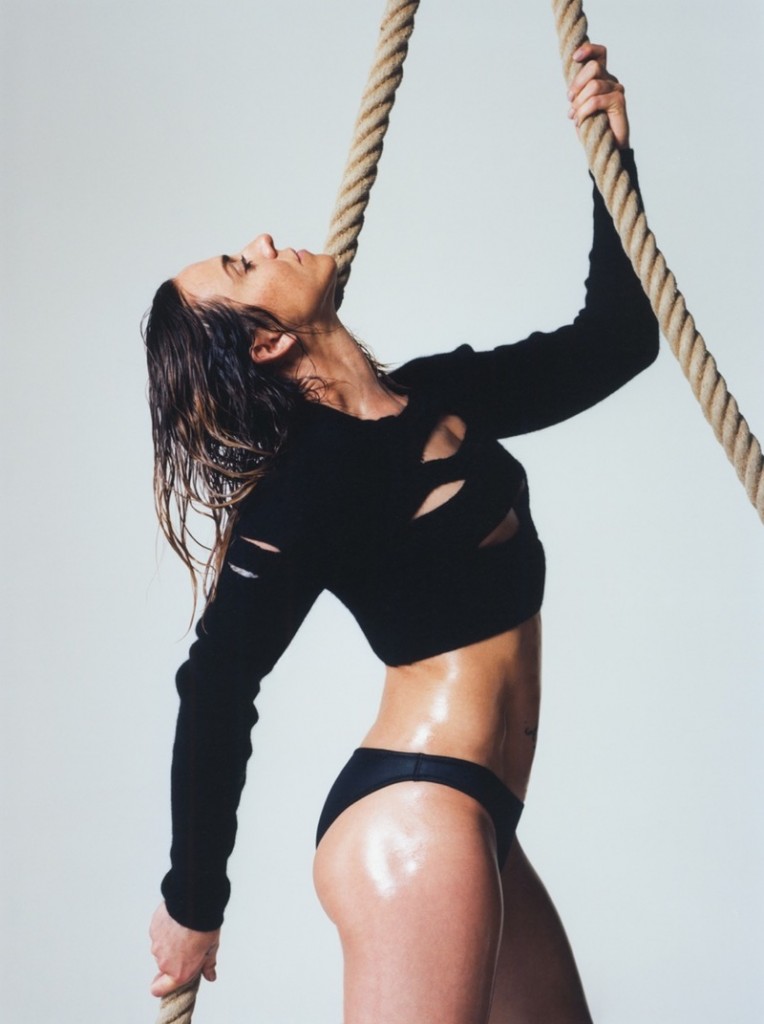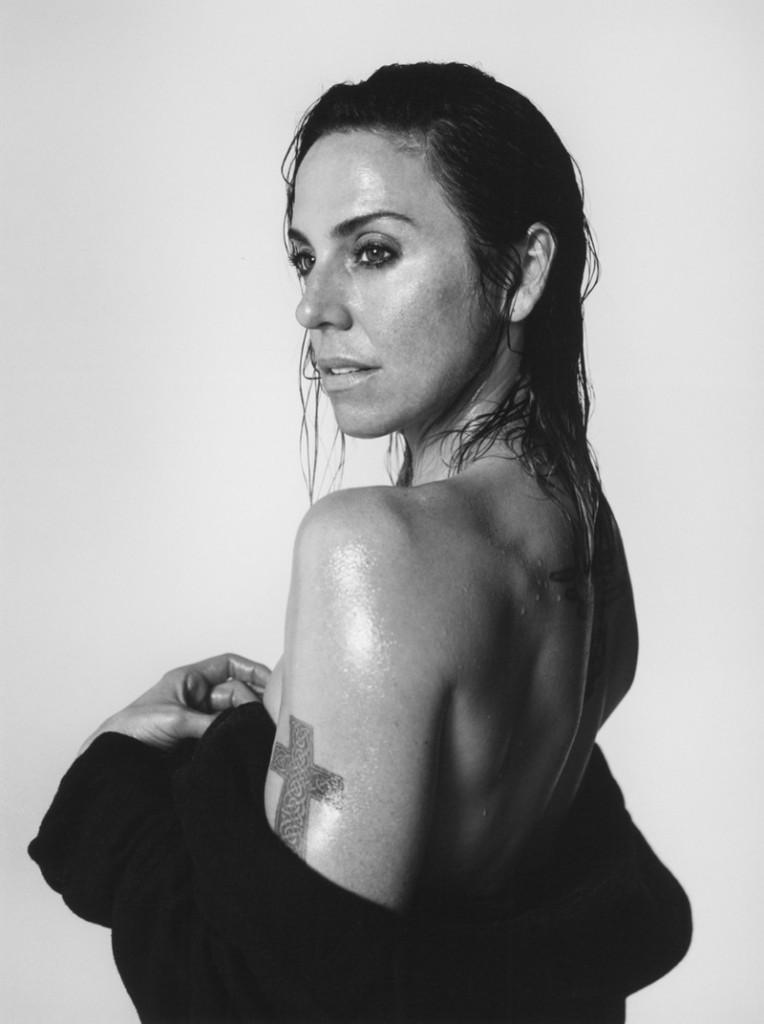 Photo credit: Getty Images, WENN.com, Love Magazine