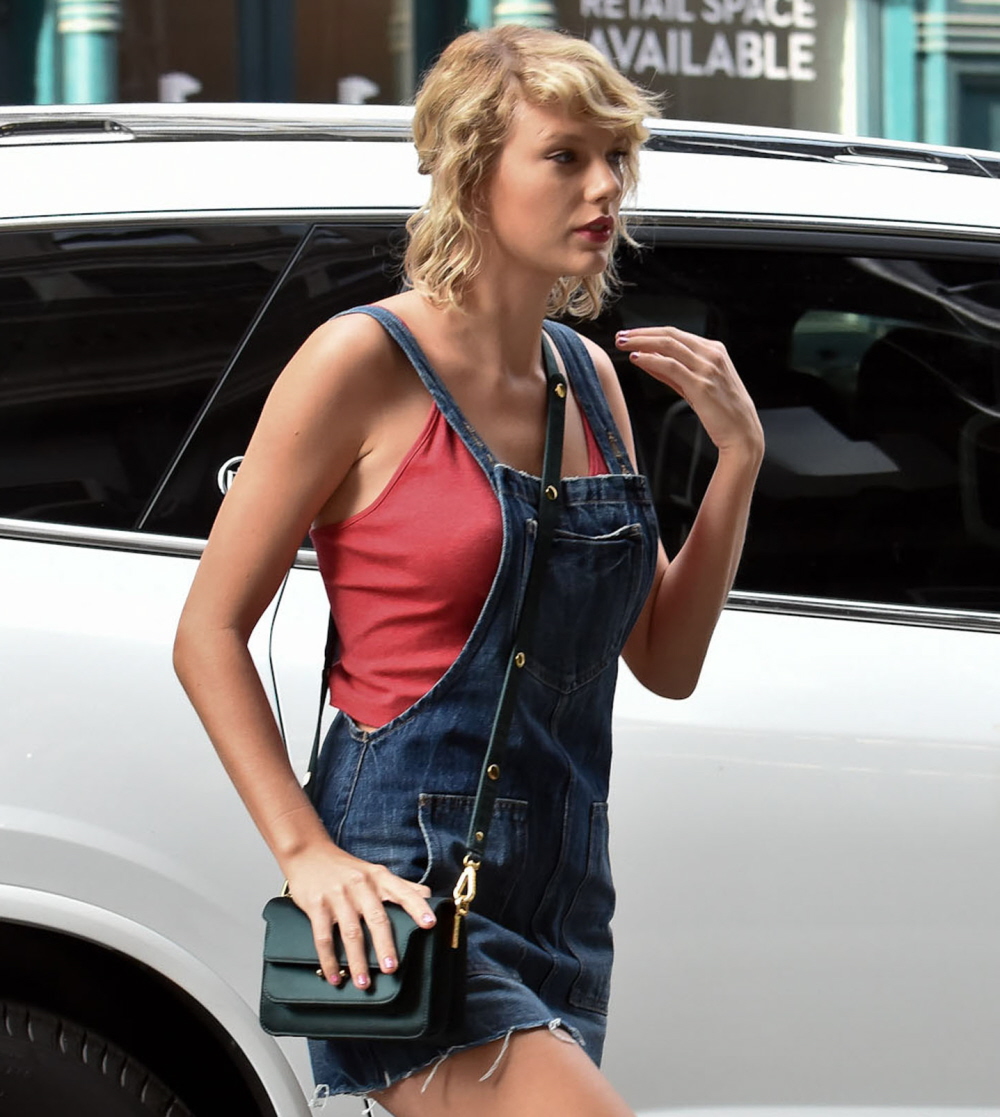 At this point, it's no secret that Taylor Swift has had some work done… allegedly. Or should I say, it's no secret that literally everyone believes that Swifty had some work done. I first noticed her (very noticeable) boob job in 2012. I believe strongly that Swift either got some sub-par work back then, or she just wanted something different a few years later, because for months now, Taylor has been walking around with a noticeably larger chest. Like, larger than her 2012 boob job. Still, when everyone began to notice Taylor's new (ALLEGED!) work a few months back, "sources" ran to E! News to say that Taylor did not get a boob job and that "she has always liked her breasts." Cough. So, Star Magazine decided to do a rehash, this time with sources claiming that Taylor is now admitting that she got work done, but she insists she got it done for herself and no one else.
It's no secret that Taylor Sift has been trying to revamp her image in the wake of her messy breakup with Calvin Harris and cringeworthy rebound with Tom Hiddleston, but brand-new photos of Swift beg the question: is she starting with her cup size?

One insider wouldn't put it past Taylor to sneak in a boob job.

"Taylor has a very thin frame and has always been self-conscious over her smaller chest, so no one would be surprised if that's the case," says the source. Surgery rumors began to swirl earlier this summer when, during her Fourth of July bash, Taylor not only showed off new beau Tom, but an unusually large and perky bustline as well.

While some fans are blasting her for "ruining" her wholesome, all-natural image, Taylor is telling friends that she's only focused on pleasing one person: herself.

"She loves looking curvy and thinks her fuller chest looks healthy. She doesn't pay attention to the vicious comments or opinions because she's happy and that's what's important."
[From Star Magazine, print edition]
If she got a boob job (or two) because SHE wanted it, then God bless. My suggestion would be to just acknowledge it and move on. But she's in that conundrum of so many starlets/pop stars who actively appeal to the "wholesome" demographic – that demo will be "disappointed" if Taylor ever does come out and say "yeah, I got some work and I'm happier now." The conversation will be about "what kind of role model is she?" and "how do I explain this to my 11 year old Swiftloonie daughter?" As for the idea that the comments about Taylor are "vicious"… from what I've seen, most people are just like, "Wow, she might have gone up a size too big for her frame with her most recent boob job." Is that vicious?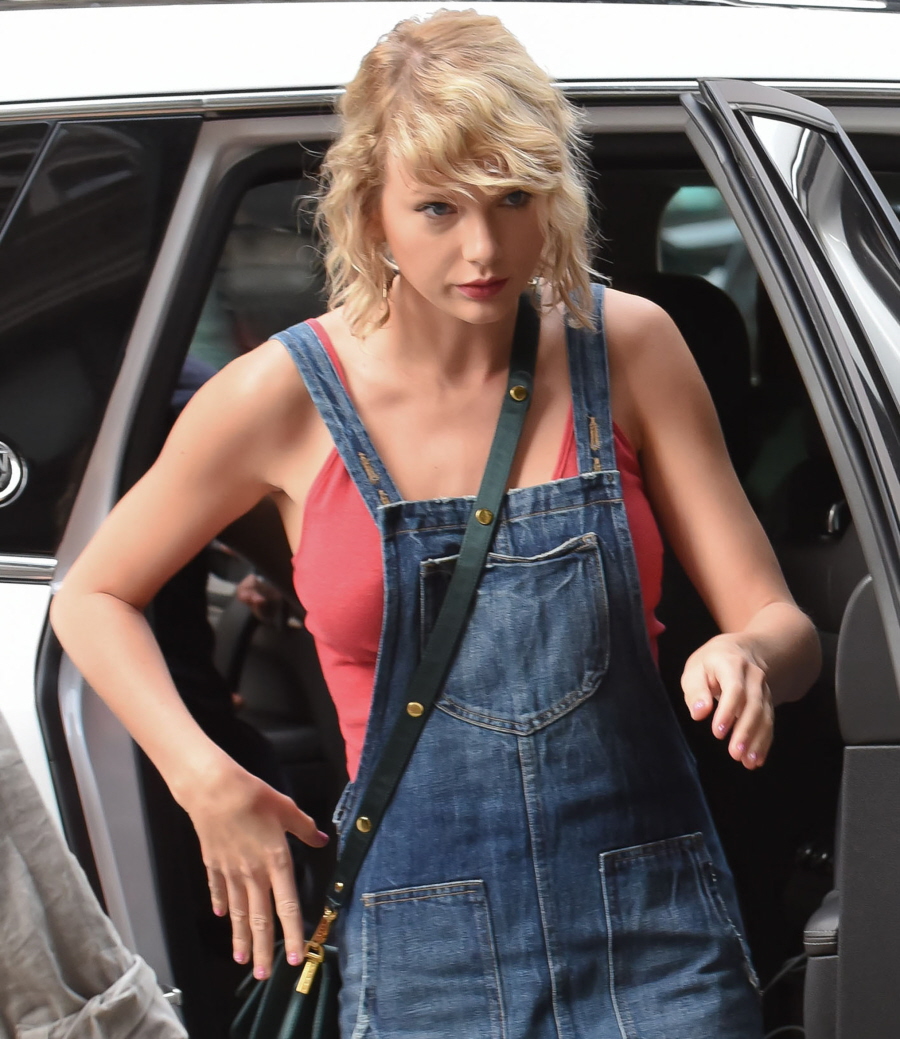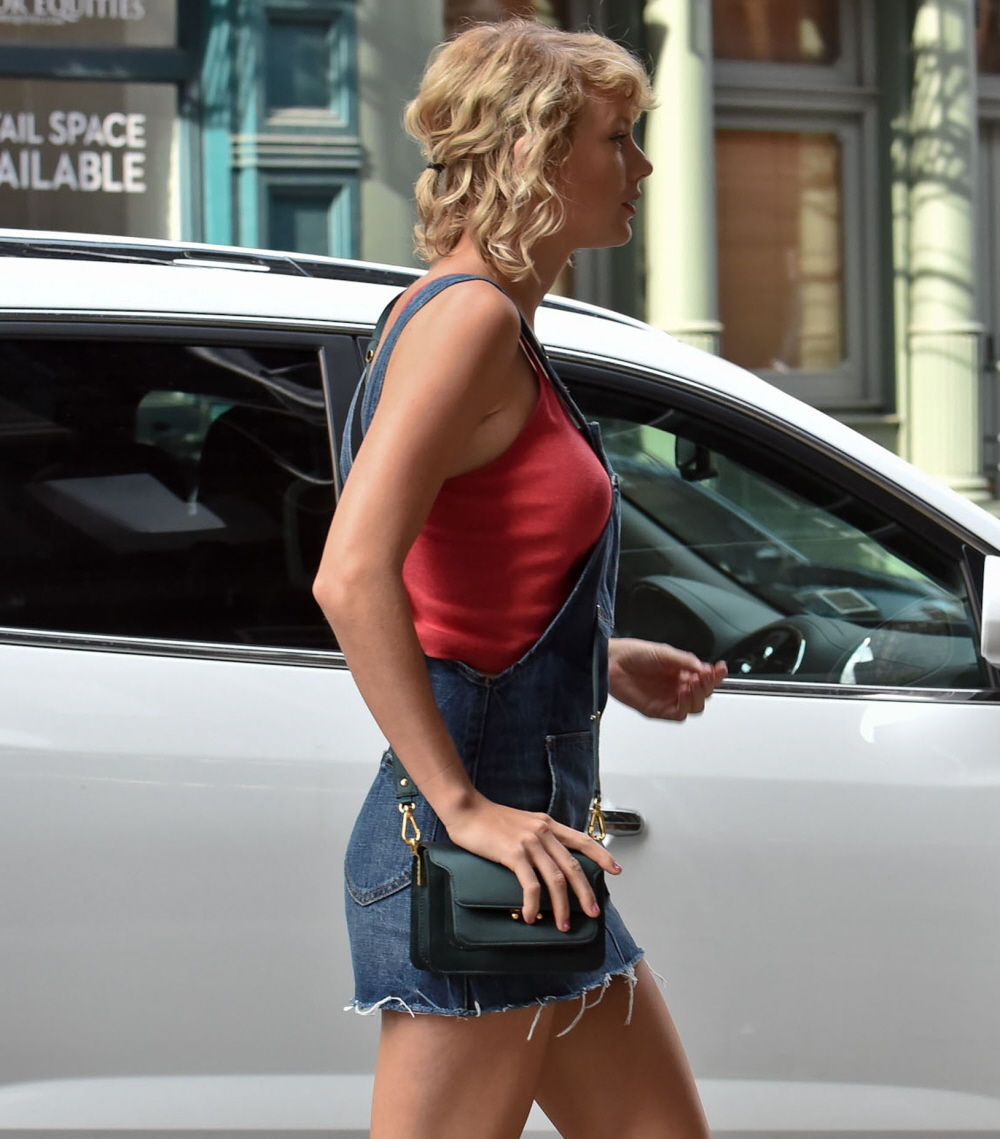 Photos courtesy of Fame/Flynet.