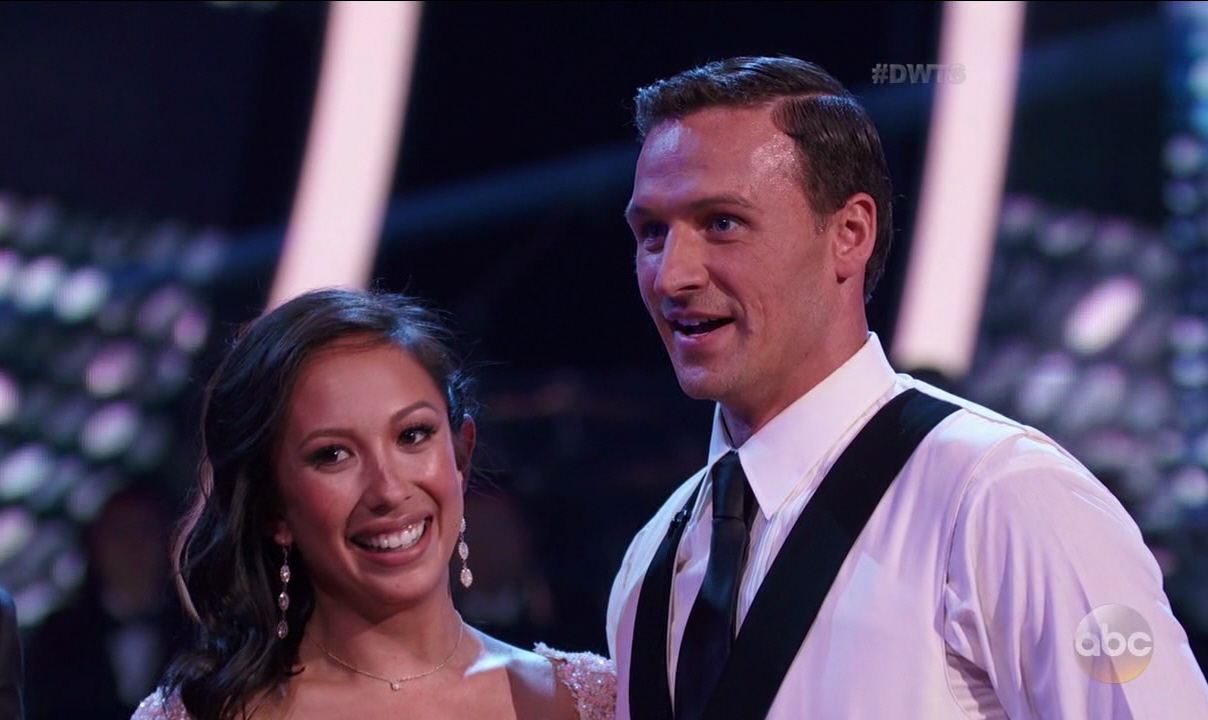 One of the best tweets that came out of the debacle that was the Matt Lauer-moderated presidential forum was something like "Matt Lauer went harder on Ryan Lochte than Donald Trump." It's true. Lauer's brand of faux-journalism is to "shame" people who "screwed up," and he did that to Ryan Lochte… but not Donald Trump. While we can all acknowledge that Lochte f—ked up, can we all agree that in the grand scheme of things, Lochte isn't even close to being the biggest screw-up of the year, and everything around his scandal got insanely overblown? Maybe, perhaps? That didn't stop several protesters from bum-rushing Lochte last night, on the first night of Dancing with the Stars. The protesters wore anti-Lochte t-shirts and they were prepared to get arrested for… protesting Lochte's sad dance. Here's the footage that aired live:
Here's video of whatever just happened to Ryan Lochte on #DWTS pic.twitter.com/x8GAfa7aeT

— Brandon Wall (@Walldo) September 13, 2016
And here's some video of what happened that wasn't shown.
Watch: Two men wearing anti-Lochte T-shirts crash @RyanLochte's debut on #DWTS https://t.co/ZvjmZ58B1U https://t.co/Dq303wNo54

— TODAY (@TODAYshow) September 13, 2016
We've been talking a lot lately about protesting and the right to protest and the right to disrupt. I fundamentally believe that every single American (and non-American, for that matter) has the right to protest, to voice their concerns, to express anger and frustration with the system, with structural inequalities, with injustices big and small. But! This is what you're protesting? Ryan Lochte appearing on Dancing with the Stars? You look at the world and all of the issues today and THIS is how you decided to take your stand?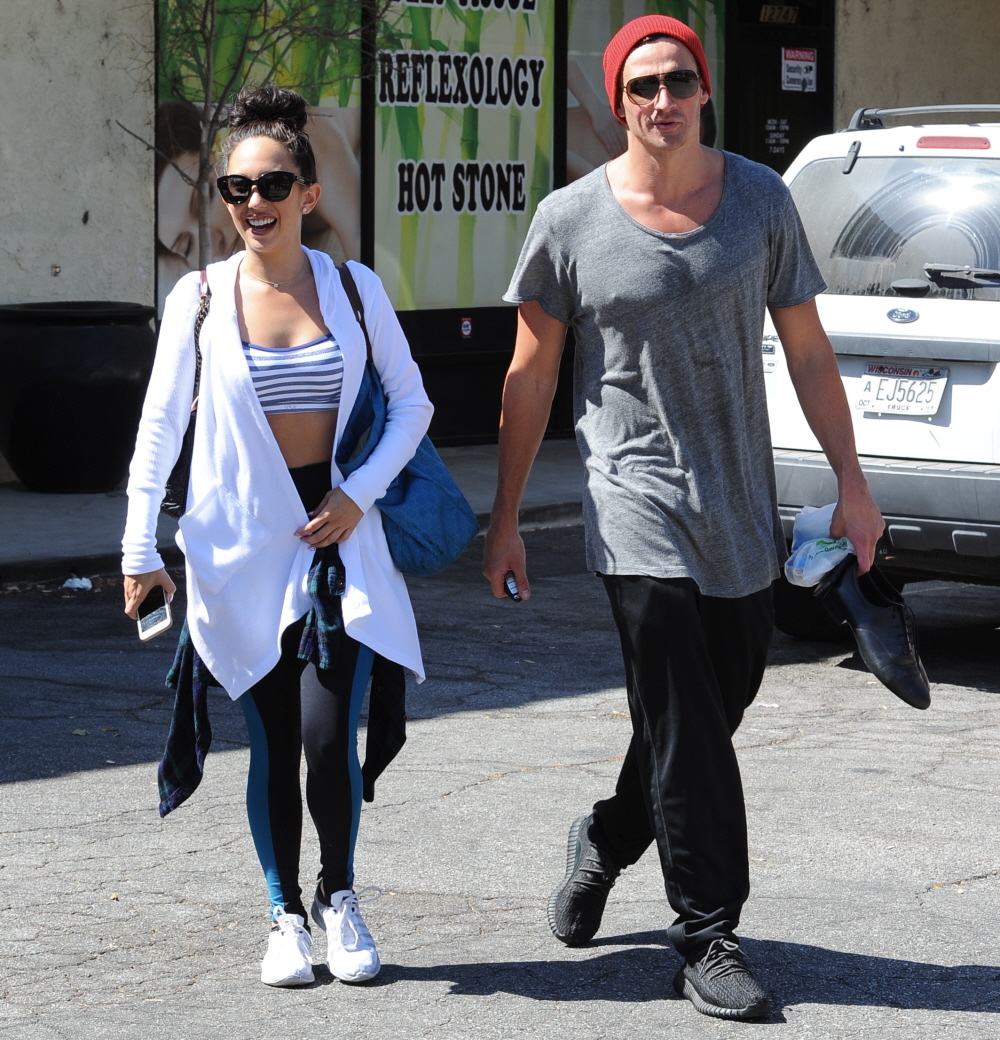 Photos courtesy of WENN.