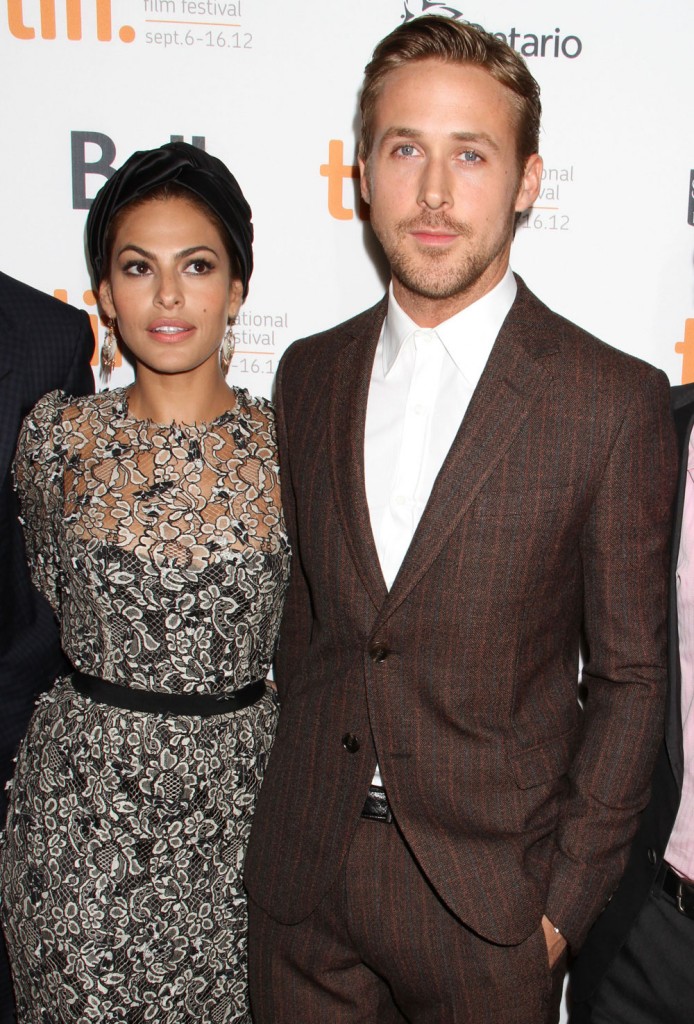 Hey girl, while you were mourning the Year That Love Died (credit: Hecate), Eva Mendes and Ryan Gosling affirmed their relationship by secretly getting married! This makes me happier than it otherwise would, especially considering that we always have to use these turban photos of them together and I never really cared about them as a couple. Somehow they went underground with their relationship after a very paparazzi-friendly courtship and now they have two kids together and have made it official. They got married at some indeterminate date "earlier this year" attended by friends and family and yet we're only just learning about it now. I love this and how under the radar they've been. They only come out to promote stuff and they're not over the top about their love at all.
US Magazine has this story and they feature Eva and Ryan's secret wedding as a sidebar on the cover. Jana Kramer, a country singer and DWTS contestant I've barely heard of, takes the cover with her confessional about being married to a sex addict. This just brings home to me how much US, and also People, have missed the boat with their covers this week in the wake of the Brangelina split. It's like Angelina dropped the divorce news in time for the celebrity outlets to pick it up too and no one was agile enough. Here's US's story and it's just a blurb really with some nice quotes Ryan gave about his older daughter earlier this month:
The La La Land actor and his love of five years, Eva Mendes, quietly tied the knot earlier this year among a small group of family and friends, multiple sources reveal in the new issue of Us Weekly.

"Eva and Ryan have always felt like a married couple," says a source close to Mendes, who starred in the 2012 drama, The Place Beyond the Pines, with Gosling. "They are infatuated with each other."

And their little brood. While he worked in Toronto September 12, Gosling's mind kept drifting back home to his girls. "I'm a lucky man," the 35-year-old gushed to Us of Mendes, 42, and their daughters, Esmeralda, 2, and Amada, 4 months, at the Toronto International Film Festival. "We couldn't be happier. They are so sweet."

Gosling is also protective of his leading ladies. "I take my little girl to the park, and we always write her name in chalk, and some kid has been erasing her name and writing their name over it," he revealed on The Ellen DeGeneres Show in May. "And this kid has access to an unfair amount of chalk. My little girl doesn't care; she's like, 'Well, let's just chalk anywhere else.' And I'm like, 'No! They're disrespecting your mother because she gave you this name, and they're erasing it. So the only way to really get back at them is to erase their name. And not disrespect their mother, but definitely put her on notice.'"
You know what makes me think that these two are the real deal? (Other than the fact that they haven't been doing a ton of photo ops or gushing about each other?) The nice story about how Ryan rented Frank Sinatra's former Palm Springs resort for Eva for her birthday earlier this year. They brought their daughter with them too, which just shows that they're a close family. (Their youngest wasn't born yet.) Plus Ryan did say, very briefly last year, that Eva was the "the person I'm supposed to be with." Congratulations to Eva and Ryan! I hope they agree on parenting issues.
Update: TMZ is reporting that this isn't true and that Eva and Ryan aren't married which is bizarre to me. Usually US Magazine gets it right.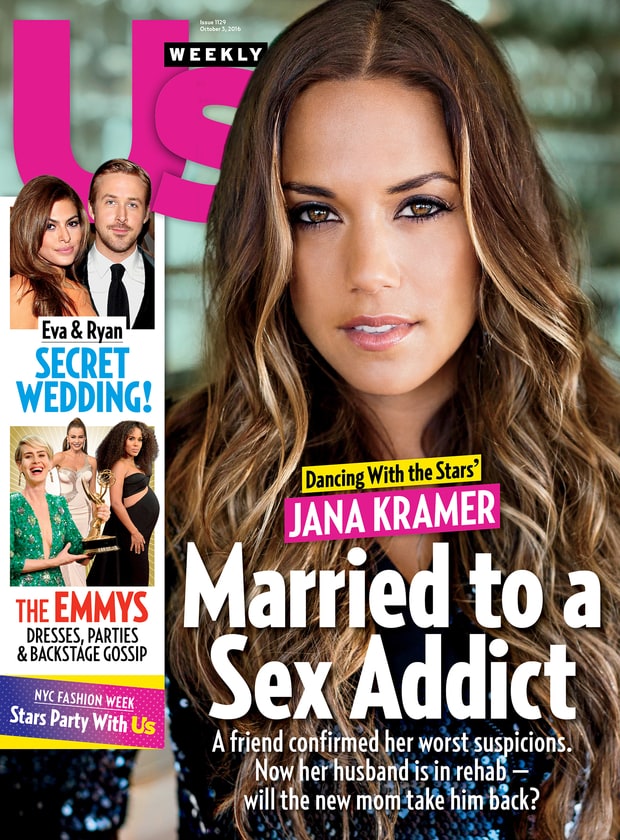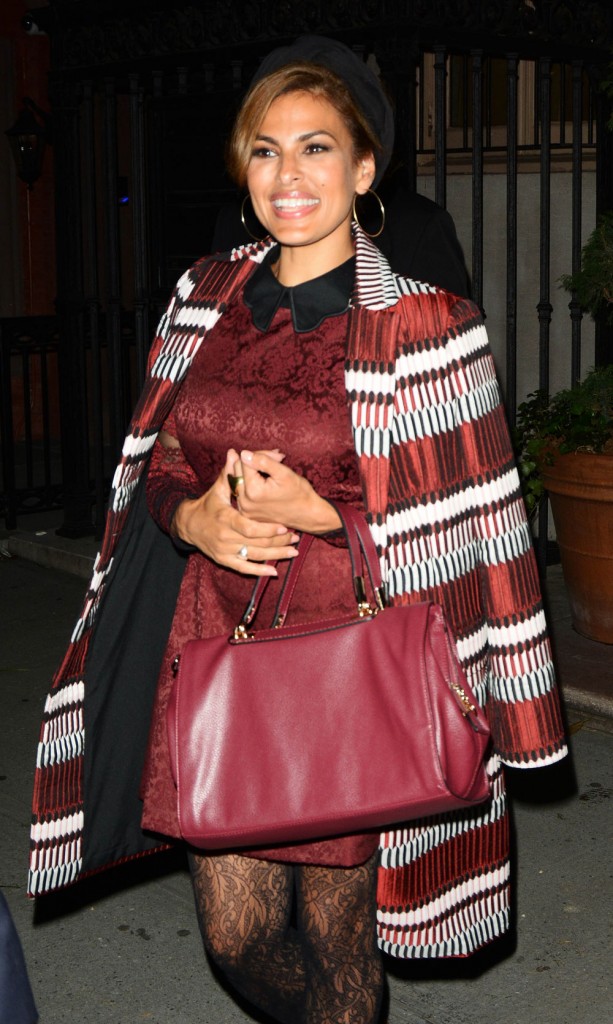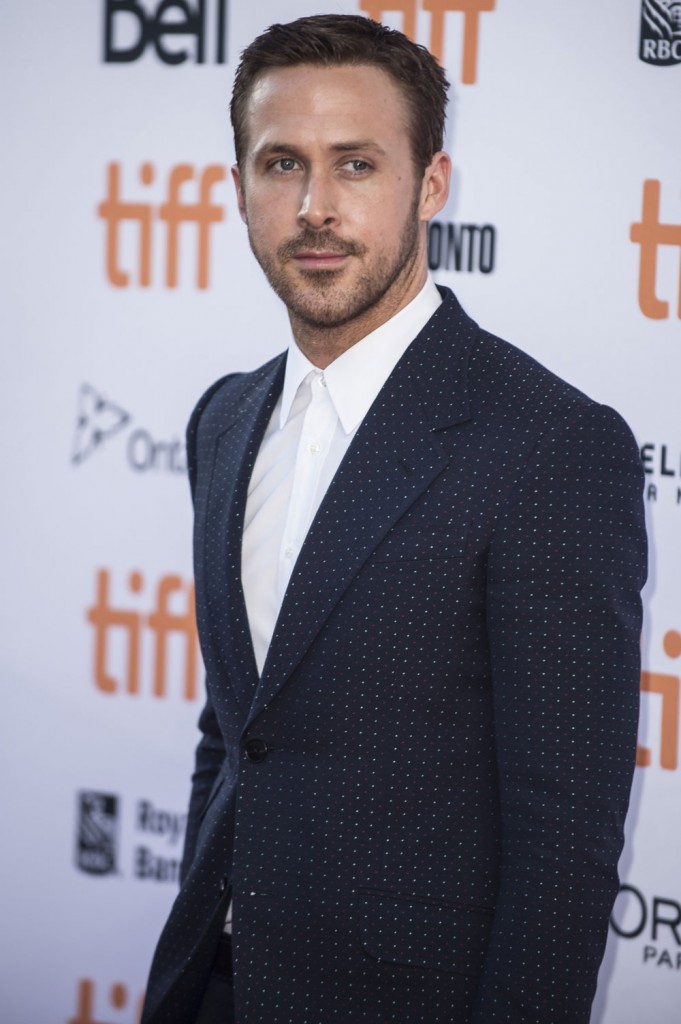 photos credit: WENN and FameFlynet