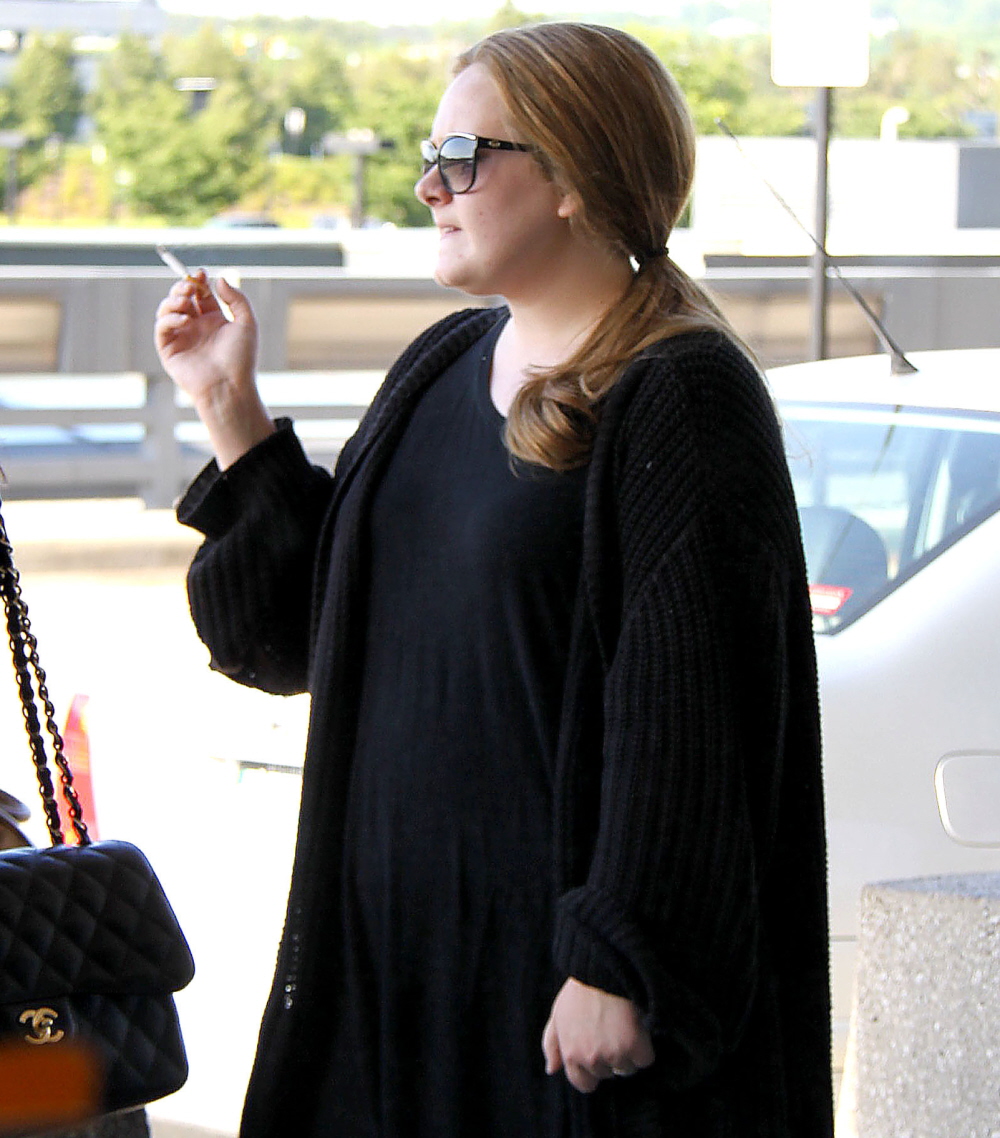 Adele used to be a smoker. She recorded both 19 and 21 while she was a smoker. She spoke often about how much she loved to smoke, and even know that she's a non-smoker, she's said she still misses it. I always thought that her smoking habit was one of the big reasons why she needed such aggressive vocal cord treatment years ago. She apparently kicked the ciggies around the same time, especially during her pregnancy and after she gave birth. It's pretty classic for ex-smokers: they know they quit smoking for all the right reasons, but they still miss it and think about it every day. But here's something I've never heard: smoking makes someone a better singer? Er…what? That's what Adele said in a new interview:
Despite releasing some of the most powerful ballads of recent times, Adele believes that giving up smoking has left her with a 'weaker' singing voice. The 28-year-old chart-topping singer quit her habit five years ago in a bid to improve her health – but she fears she has damaged her voice in the process.

'The people with the best voices, they always smoke. I've given up smoking and I'm convinced that's made my voice weaker,' the Hello hitmaker told Canada's etalk. And while her commanding vocals have been praised around the world, the 10-time Grammy winner has confessed to not being able to hit all the high notes that she once could. And working with chain-smoker Bruno Mars on her hit track All I Ask last year made her realise how much she missed smoking.

'Bruno smokes like an old woman,' she said. 'My make-up artist will stink after having a fag. I had never noticed it before. But my fingers ain't orange any more,' the Tottenham-born star revealed as the one positive aspects of her decision to quit smoking.

As a move to protect her voice, Adele – mother of three-year-old son Angelo – has also given up her favourite food: pizza.

She told her fans at a recent show: 'I can't eat pizza anymore! How bad is that? Because it's got cooked tomatoes on it which are bad for your throat and give you acid reflux. How bad is that, I can't eat pizza.'
Smoking will give you a deeper voice, and presumably a deeper/thicker-sounding singing voice, but will it make you a better or stronger singer? I doubt it. Besides, even if smoking gives you a better voice temporarily – like, in your 20s – you'll pay for it later. All of the singers who still smoked into their 30s, 40s, 50s and beyond have the worst voices. Also, I did not know that Bruno Mars is a chain-smoker.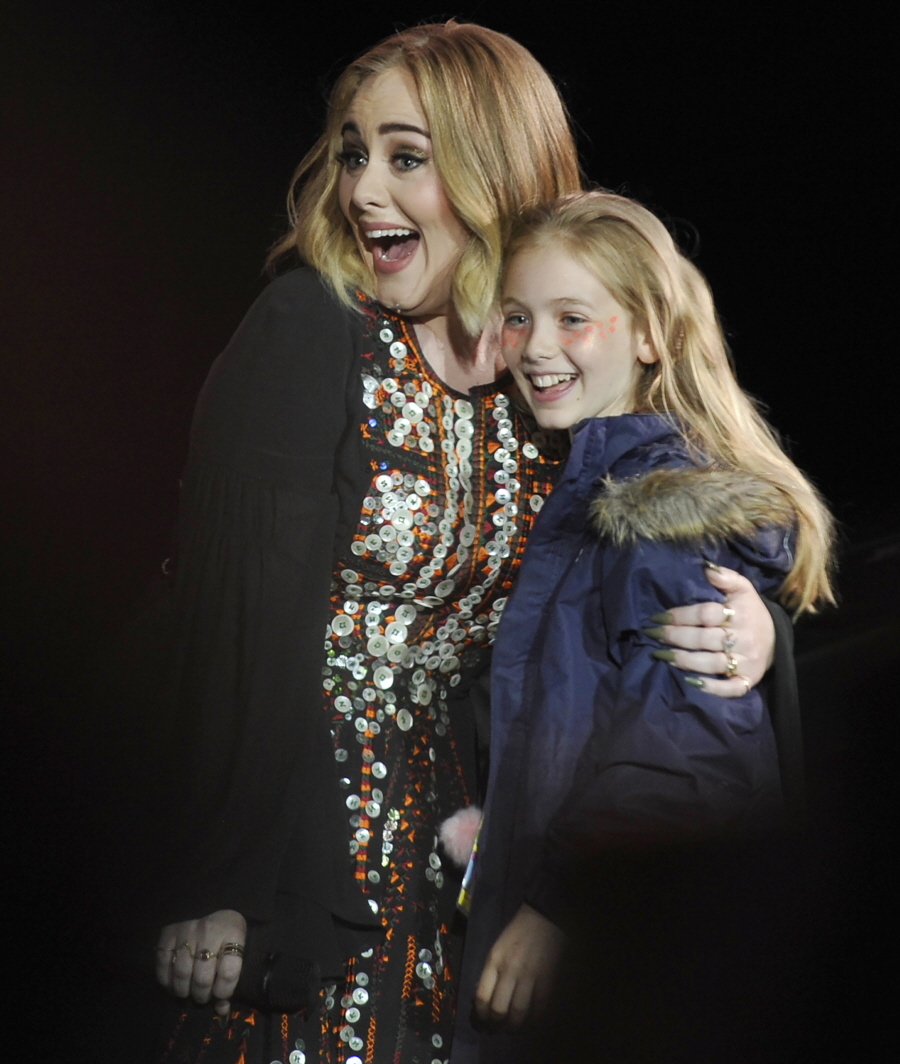 Photos courtesy of WENN.