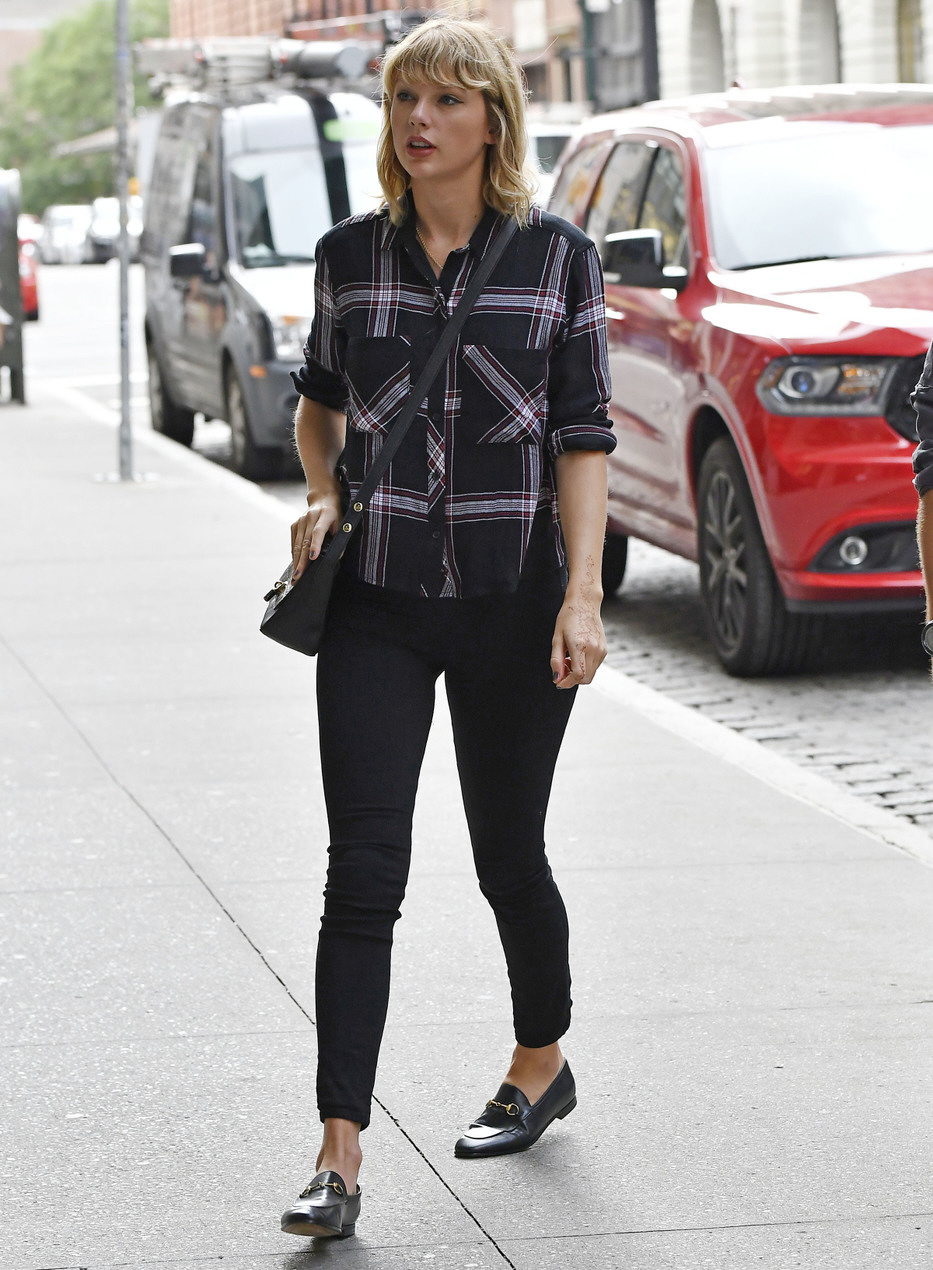 Taylor Swift has been pretty smart in the past month, hasn't she? I mean, she's given in to some bad instincts immediately following The Glorious Tiddlesplit of 2016, but after the first flurry of back-and-forth tabloid stories, she's done well. She's found a way to strike a balance between "hiding away until the craziness blows over" and "strutting around every day for the paparazzi." She's been visible, but it hasn't been a constant barrage. She hasn't said anything, but she's not making a point to be "quiet" either. These are some photos of Tay-Tay out about in New York yesterday. This month has been a barrage of '90s fashion, and if Taylor is even climbing on the retro-flannel train, it might be time for me to invest in some of my favorite '90s flannel styles.
A few nights ago, Taylor did make a big show of going out with some friends: Cara Delevingne, Lorde and Jack Antonoff. It was a reminder that while Tay's squad might not assemble to vanquish Tay's enemies at this point, they still like her well enough to go out to dinner. I honestly thought Lorde and Tay had some kind of falling out, it seemed like they weren't hanging out at all for months. But I guess they're fine. You know who else is fine? Tay and Calvin Harris. Hm…
Satan's gonna need a winter coat — Taylor Swift and Calvin Harris are no longer at war after one of Hollywood's nastiest breakups, and are firmly in the friend zone. Sources close to the former couple tell TMZ … shortly after Taylor and Tom Hiddleston broke up, Taylor and Calvin started texting and put an end to their drama.

It's unclear who hit send first, but here's what we do know — we're told this is NOT a rekindling of the old fire. Also, they have NOT spoken on the phone or seen each other in person. It's strictly text, but it's been enough to erase the resentment that exploded after the June breakup … and that mess about who wrote "This Is What You Came For."

There's been buzz Calvin's new single, "My Way," is about getting over Taylor, but that had nothing to do with their decision to bury the hatchet. Besides, we're told it's really inspired by his old job at a grocery store. Nothing romantic … which is exactly how both sides describe the renewed friendship.
During the first blush of Tiddlebanging, when Taylor and her people were trying to destroy Calvin and Calvin was pushing back like a MF, I kept saying that it was a shame they were fighting – they really were perfect for each other in a lot of ways. Calvin still remains her longest relationship and arguably her most "mature." Do I think that Taylor wants to get back with Calvin though? Eh. Probably not. And I doubt he wants to get back with her either. But my guess is that he was the one to text her first and he wanted to bury the hatchet.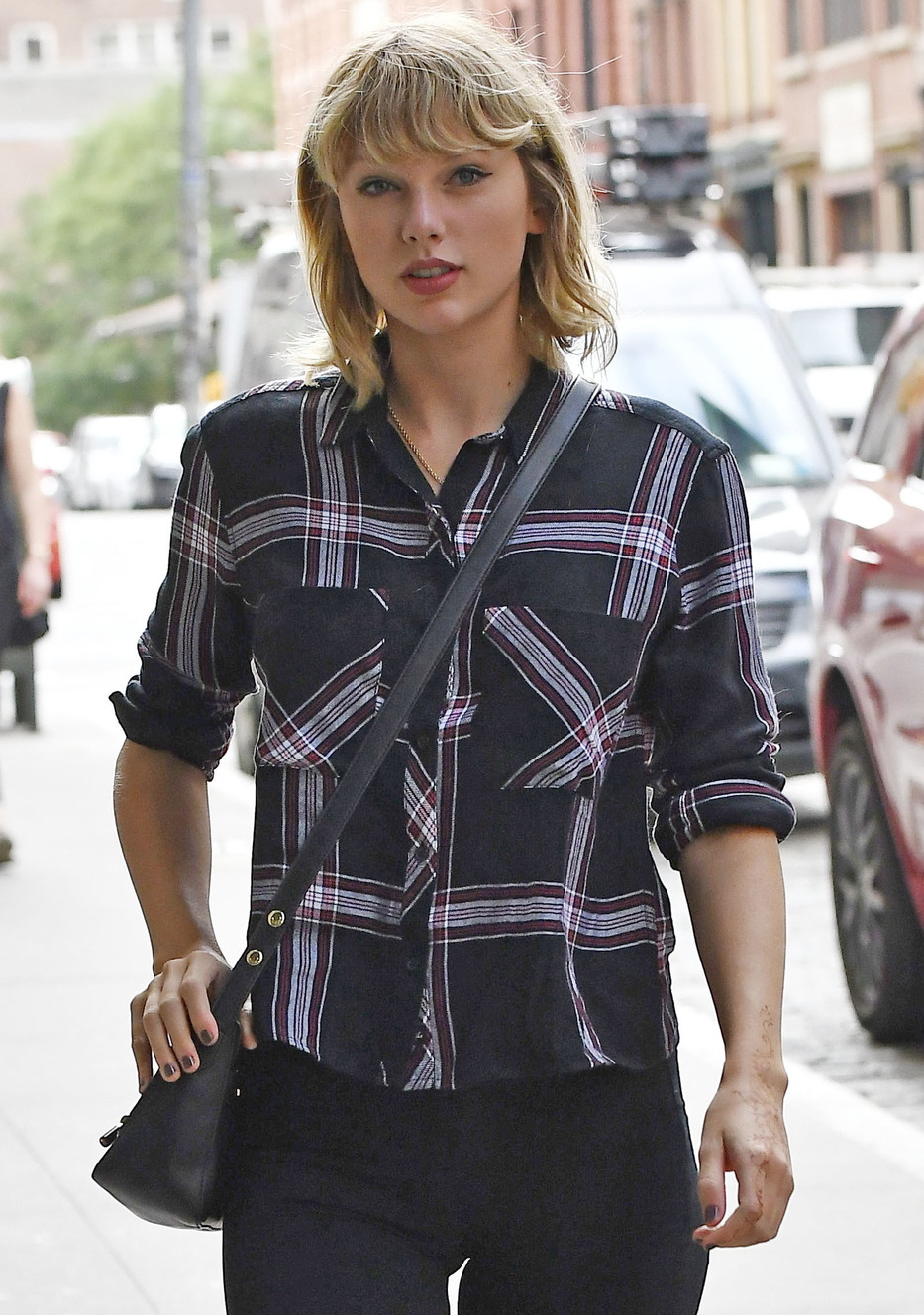 Photos courtesy of Pacific Coast News.