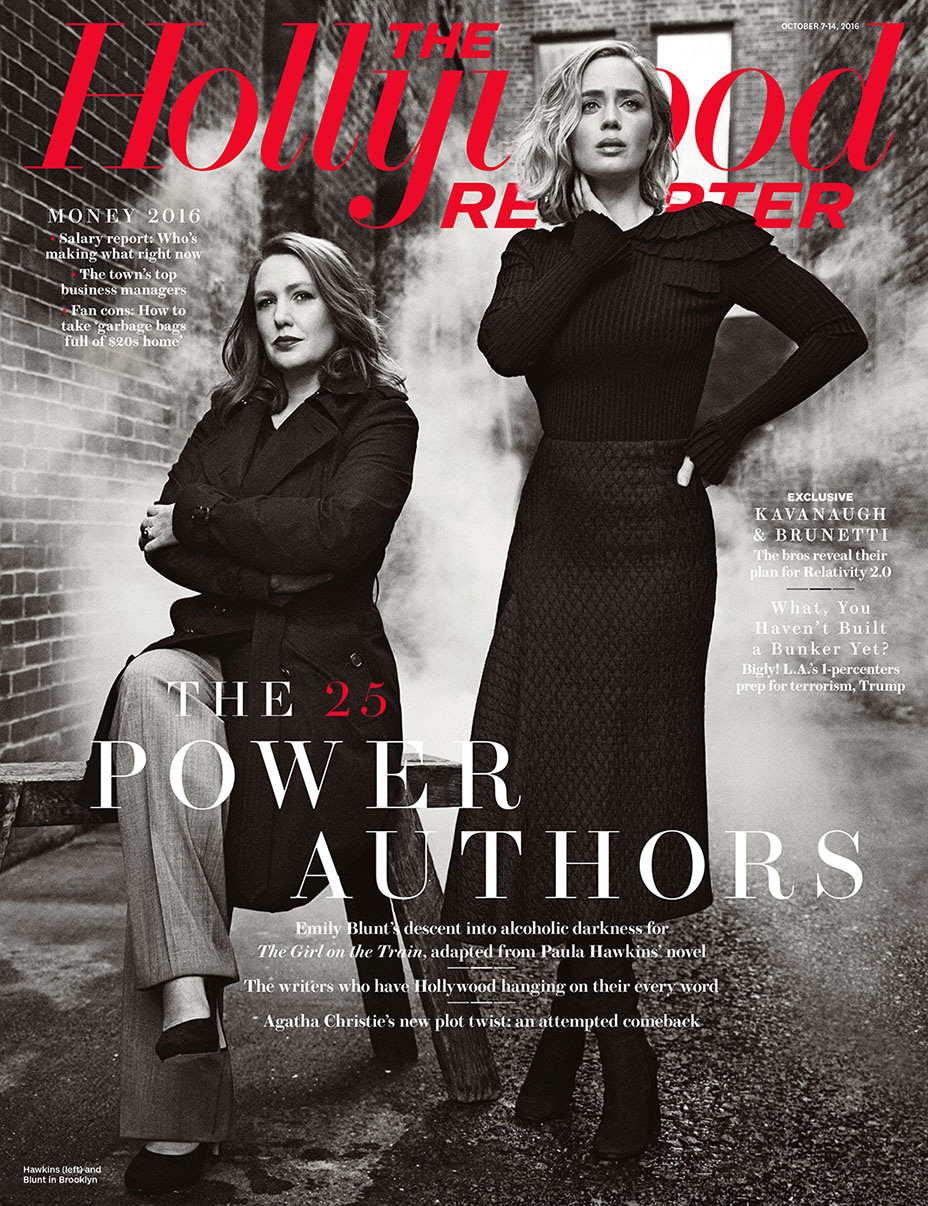 I'm looking forward to The Girl on the Train. I might even see it opening weekend (it opens wide on October 7th). Apparently, Dreamworks is really hoping that this is an outright smash, or failing that, a thriller with box office legs that gains in popularity by word of mouth. While the book was readable but not great, I do think the source material will lend itself to a great film adaptation. Anyway, Emily Blunt and Girl/Train's author Paula Hawkins cover the new issue of The Hollywood Reporter. It's a basic "making of" cover story, but it's interesting because it's a woman author, writing interesting female characters, and an actress who knows how to give good soundbytes. You can read the full piece here. Some highlights:
Emily's older daughter Hazel sounds American: "She's sounding a bit American from what I see. 'Can I have some wah-ta?' I was like, 'Wodder?' And she went, 'No, it's wah-ta.' I was like, 'Oh, for God's sake!' "

Female likability: "With so many movies, women are held to what a man considers a feminine ideal. You have to be pretty. You have to be 'likable,' which is my least favorite bloody word in the industry. Rachel isn't 'likable.' What does that mean? To be witty and pretty and hold it together and be there for the guy? And he can just be a total drip?"

On Rachel's feelings of inadequacy: "I've experienced those moments of feeling less than, where I was just trying to figure how to be a strong person and own who I want to be, but not for a while now, not since I met my husband. When I met John, everything changed for me, truly. And I really was emboldened to discover who I really am."

Hiding her pregnancy: "It turned out to be a much more physical role than I had anticipated. She gets in a fair few tussles and gets knocked around a bit by various characters. Justin [Theroux] guessed because we're very good friends. We were going over the final sequence, and I was being a bit wussy about some of the stunts. He pulled me aside and was, 'What is with you? Are you pregnant?' And I was like, 'Yes.' "

Women and alcoholism: "A woman is a drunk, a whore, whereas the guy's like a partyer, a player. I've been around both women who drink too much and guys who drink too much and it's just as ugly on the guys. It makes me crazy. I don't think that women should be seen as any less sexual than a guy. And maybe she doesn't want to settle down, and that's OK. And maybe she doesn't want a kid, and that's OK. And she's just happy playing the field. There's so much judgment with women."
I think she's right that if a woman is sh-tfaced and falling out of a nightclub every night, we're like, "That's so sad." If a man is doing the exact same thing, it's more of a shrug, or a "whatever." I also cosign the "likability" issue for women specifically – why do we demand that female characters and women in general must be "likable" above all else? I don't NEED to "like" Hillary Clinton (although I do): I need to think that she will be a great leader (I do).
As for her daughter's American accent… oh, girl, you might have stepped in it again! What's wrong with having an American accent, you bloody tosser?!?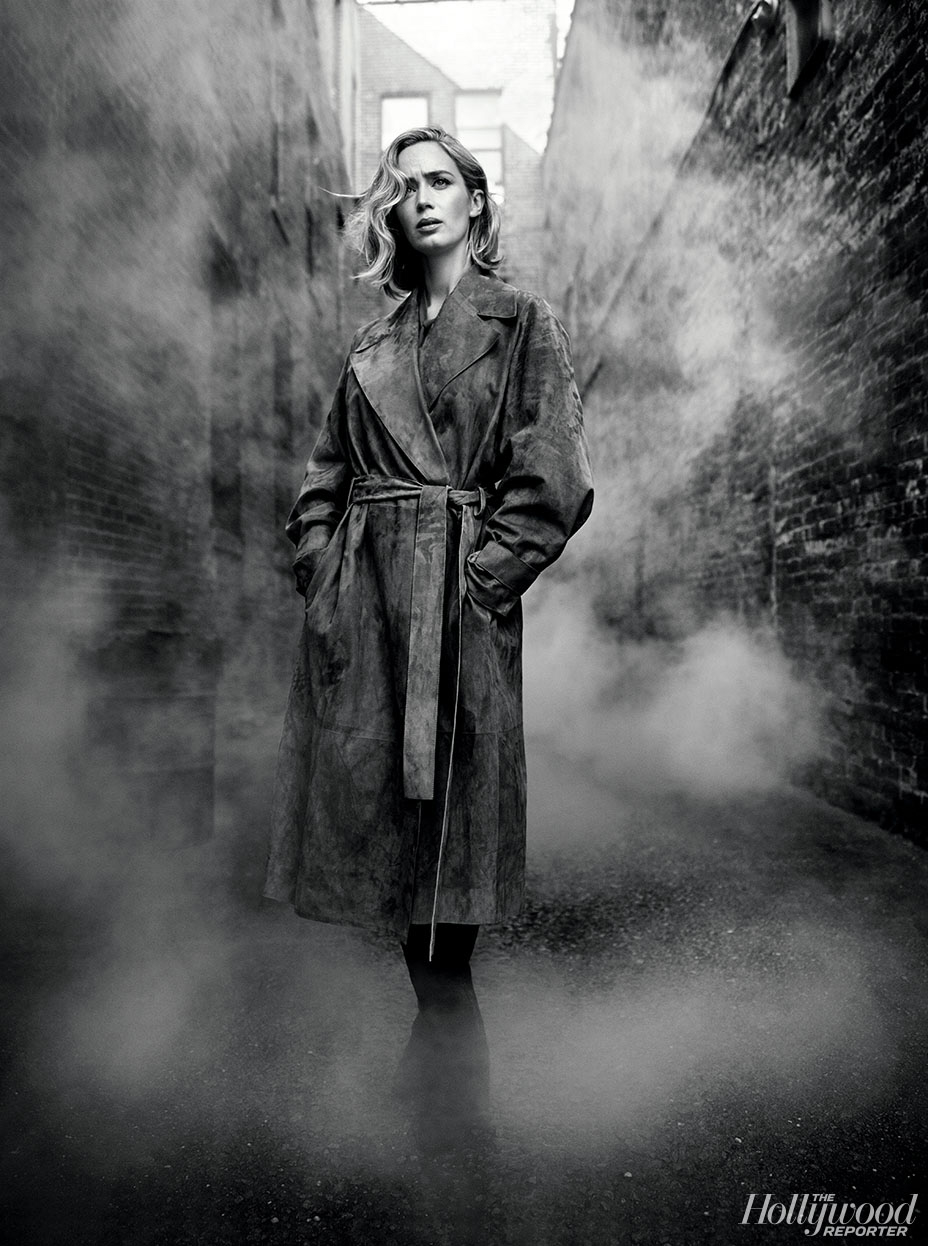 Photos courtesy of THR.