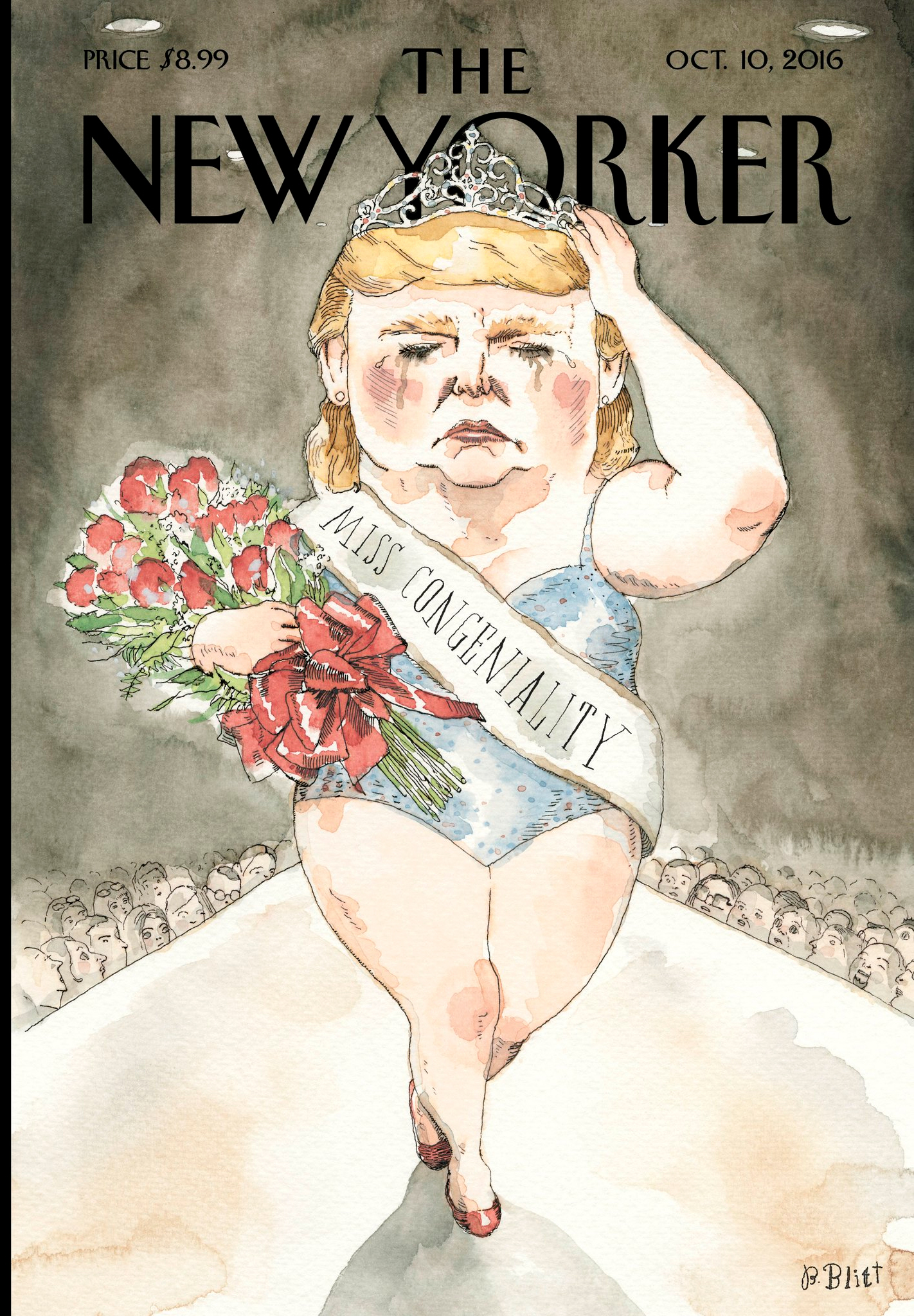 Does anyone else wonder if the New Yorker sometimes misreads the room in a larger sense? Like, I understand what political cartoonist Barry Blitt is trying to say, and some/many people do understand the larger political commentary being made. But it also feels like the New Yorker does live in their own little bubble. That came up in 2008, when Blitt did that "terrorist fist bump" Obama cover. People freaked out over… satire. But it was satire that misread the room, because as we saw time and time again, (stupid) people were genuinely freaked out that Barack Obama had some kind of terrorist sympathies.
And now this… this is next week's New Yorker cover, featuring Donald Trump dressed up in a swimsuit with the "Miss Congeniality" sash. Yes. It's a play on Donald Trump-the-showman, the guy who loved beauty pageants and beauty queens. It's a play on the guy who dehumanizes and objectifies women every day of his life, who thinks nothing of body shaming a young woman for gaining a little weight. But is that all? Like, is there another "joke" in here about how it's "funny" to see Trump dressed as a beauty queen? I know many of you hate this word, but I'm going to say it: this cover is problematic.
Speaking of satire and parody, guess who's playing Donald Trump on Saturday Night Live this season? Alec Baldwin! I know Baldwin is a rude, thoughtless little pig, but seriously – he's great at skits, he's a great mimic, and he's really, really funny. This might actually be good.
One last thing… Trump maybe/probably did business with Cuba and Fidel Castro during the embargo. For the love of God.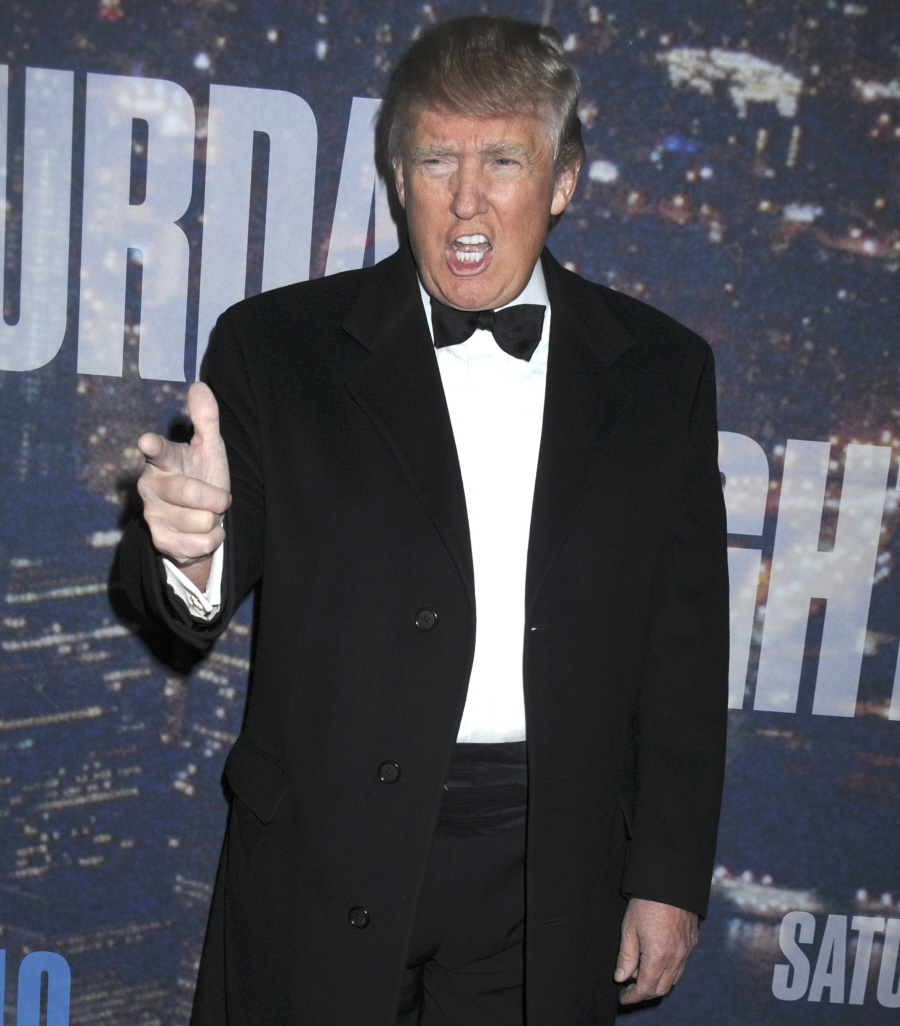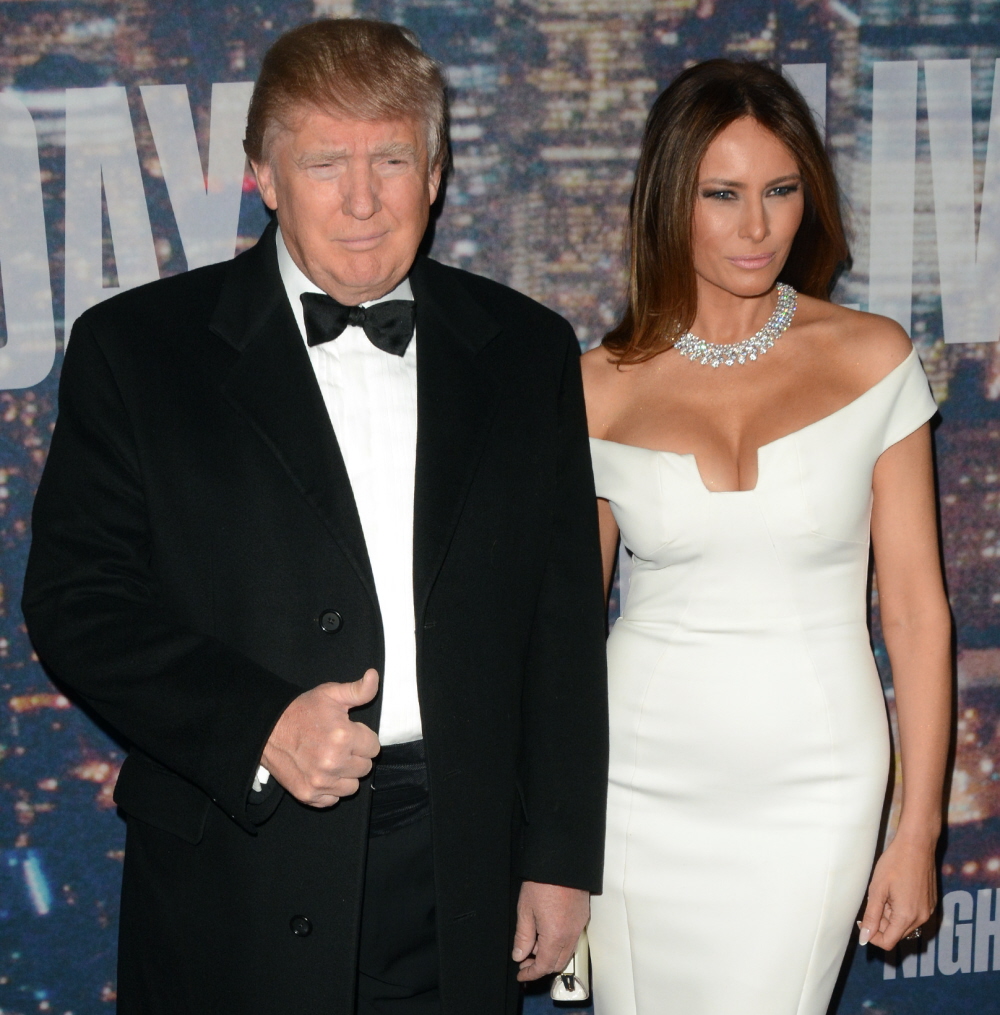 Photos courtesy of WENN, New Yorker.