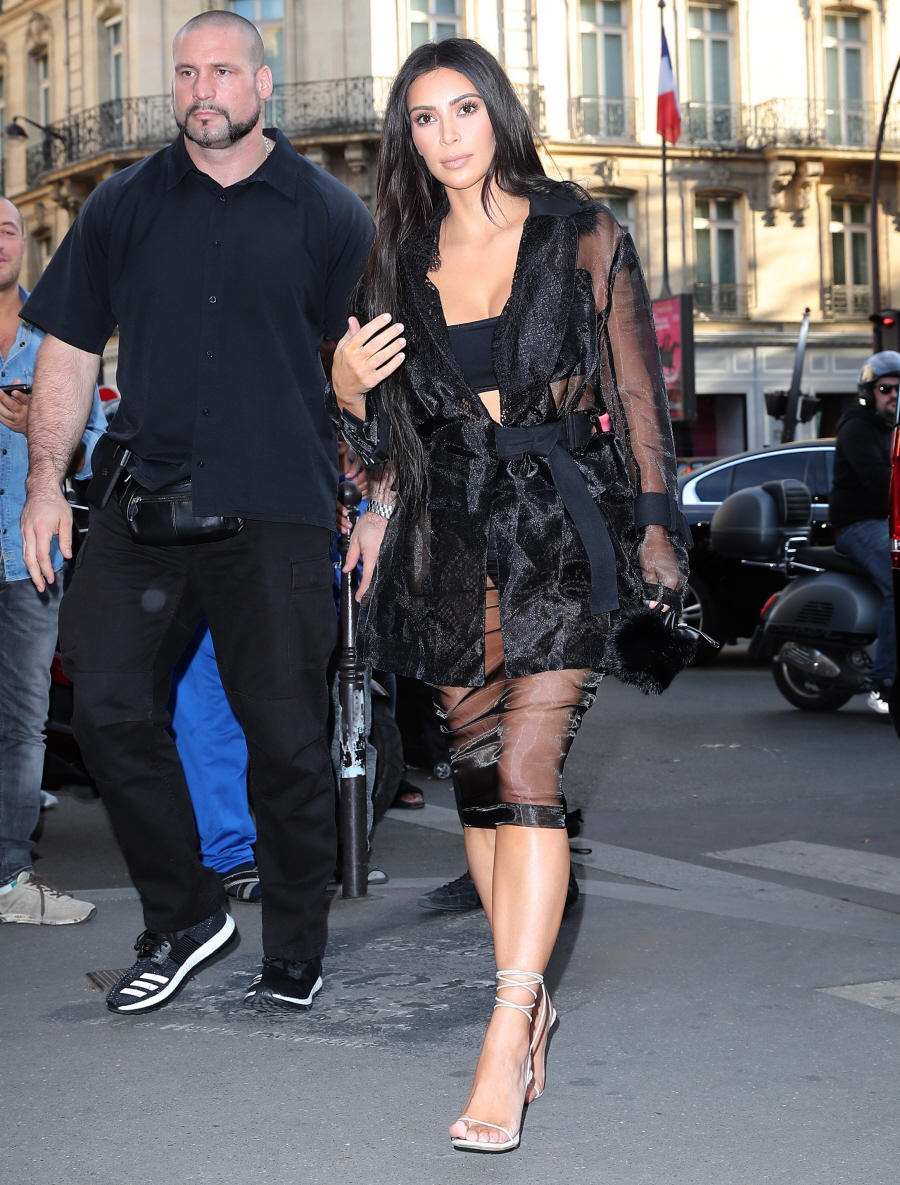 Vitalii Sediuk is escalating. It used to be that we only heard about him once or twice a year, and we only heard about him when he was assaulting a celebrity. He is considered by some to be a "prank journalist," but at this point let's just call him what he really is: a psycho predator who assaults celebrities (usually women). We just finished talking about him last week, when he assaulted Gigi Hadid in Milan. Now he's in Paris (for Fashion Week), and guess what? He tried to assault Kim Kardashian. If you remember, he's already assaulted Kim once before: back in 2014, almost two years ago exactly, he tackled her legs in the middle of a paparazzi scrum in Paris and her security people had to protect her. This time, Vitalii ran up to Kim on the street and tried to put his face on her ass.
Vitalii Sediuk tried to ambush the Keeping Up With the Kardashians star outside of L'Avenue restaurant on Wednesday, but Kim thankfully was able to march right past him. In a video posted to Instagram by makeup artist Mario Dedivanovic, it appeared that Vitalii was trying to plant a kiss on Kim's butt. It didn't take long, fortunately, for Kim's bodyguard to stop the attacker in his tracks.

Kim, who has unfortunately been targeted by Vitalii in the past, took to Twitter to thank security guard Pascual Duvier for keeping him safe, calling him "a G."

Vitalii took to Instagram after the incident to confirm he was, indeed, the culprit. He wrote, "I was protesting Kim for using fake butt implants. I encourage her and the rest of Kardashian clan to popularise natural beauty among teenage girls who follow and defend them blindly." He even attempted to add an explanation, writing, "P.s. I was sitting there outside the posh restaurant to use free wifi and eating my ice-cream. When all of a sudden, the pack of paparazzi came out and the car with Kim Kardashian. I swear I didn't know she was going to be there. So I had to come out with an idea very fast. Does it mean if I don't go to celebrities, they come to me? Lol"
I'm including the Instagram video below – it really looks like Vitalii made contact with her body. Why is this guy allowed to roam around, free as a bird? Why wasn't he arrested in Milan for assaulting Gigi Hadid? Why wasn't he arrested this time for assault (or attempted assault) on Kim? I'm also including some photos of Kim's "G" bodyguard, who really did Protect Dat Ass, gangster-style. He deserves a raise!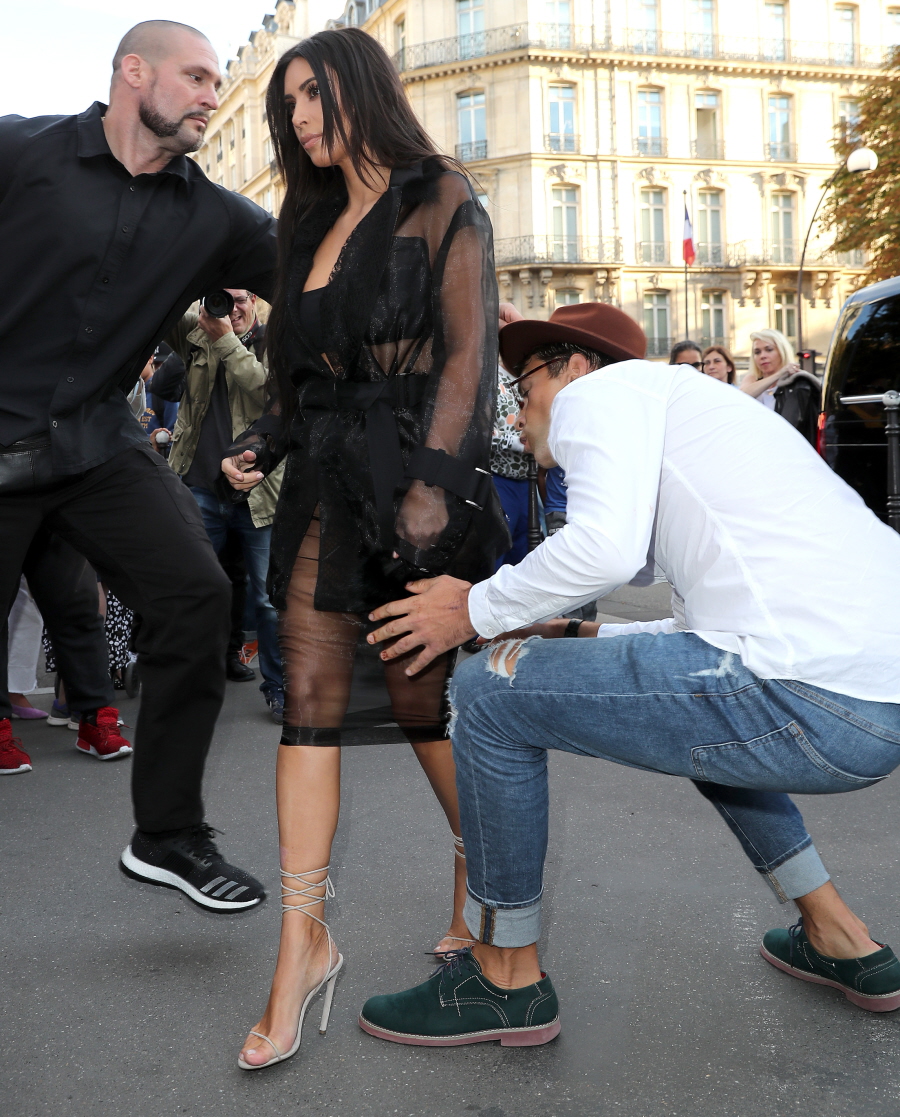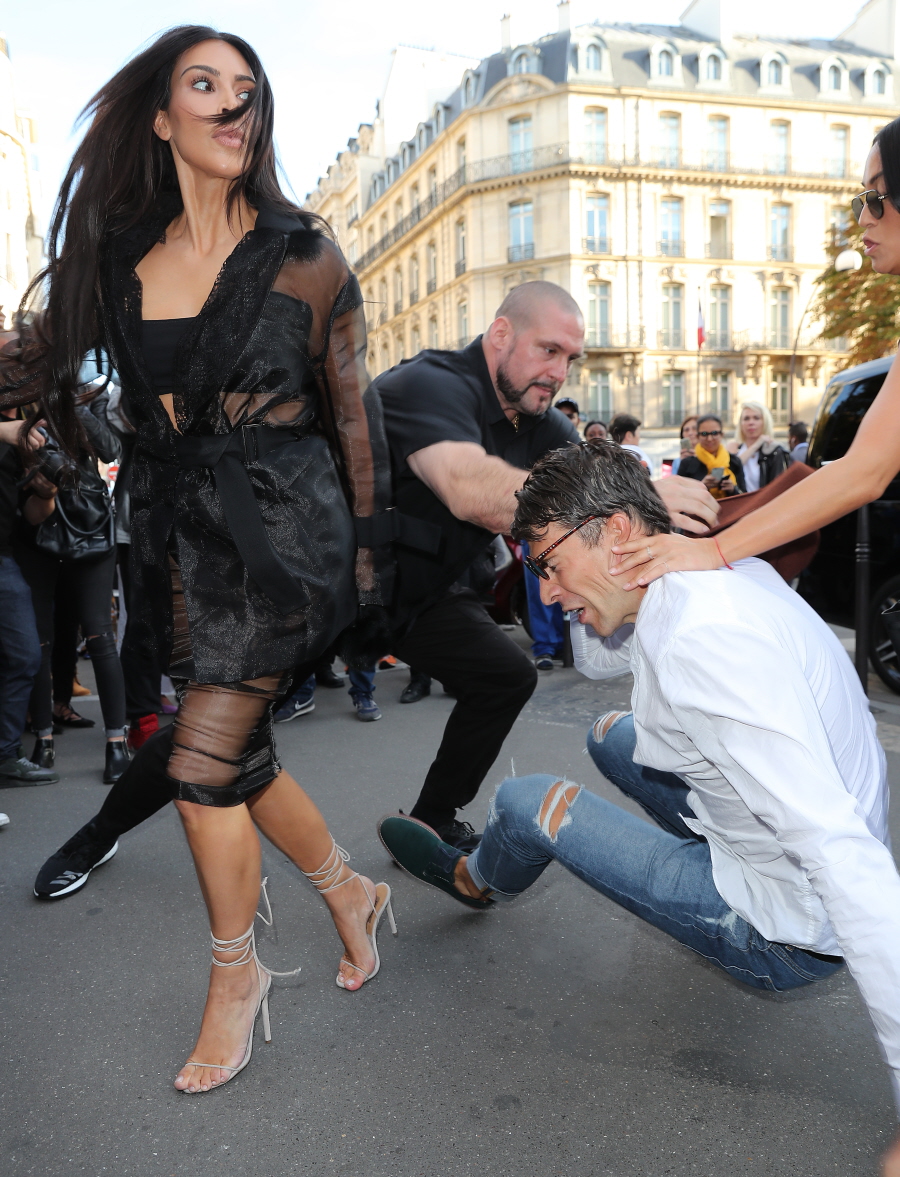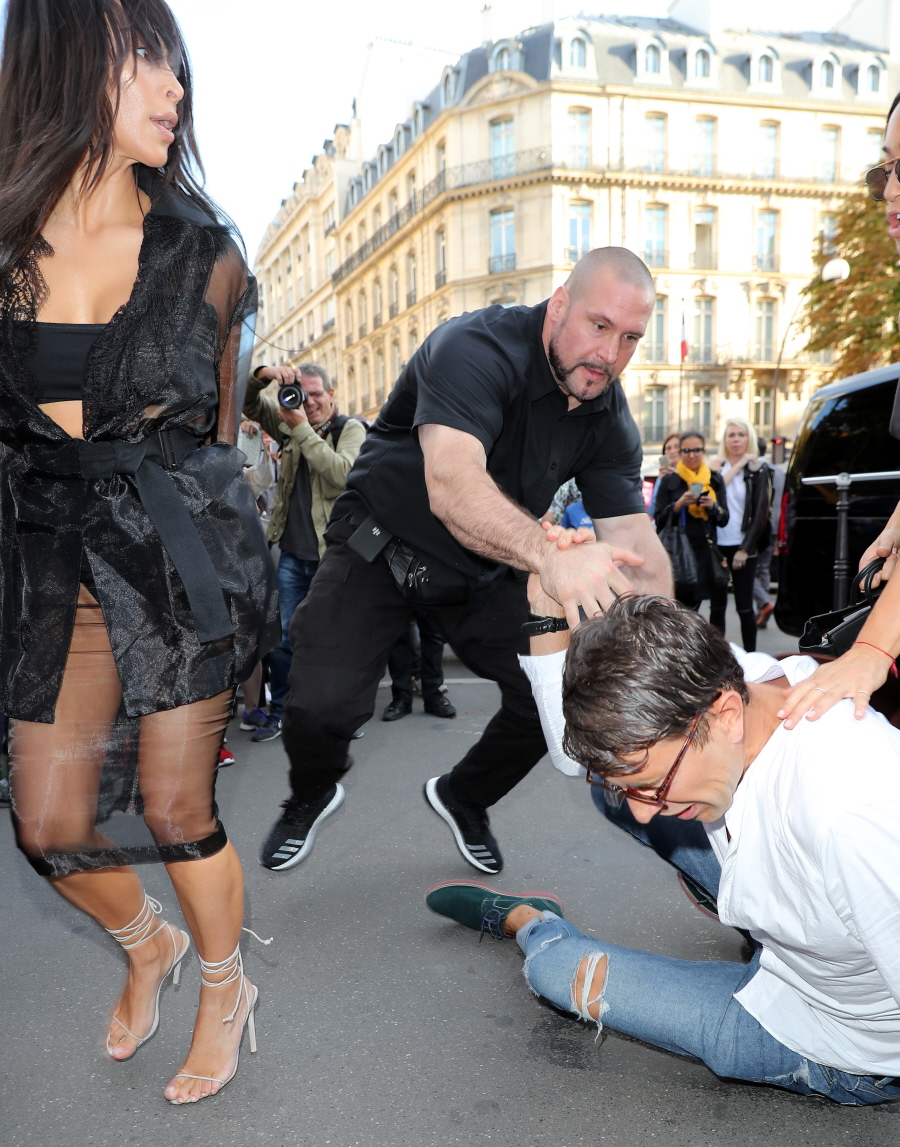 Photos courtesy of Fame/Flynet.