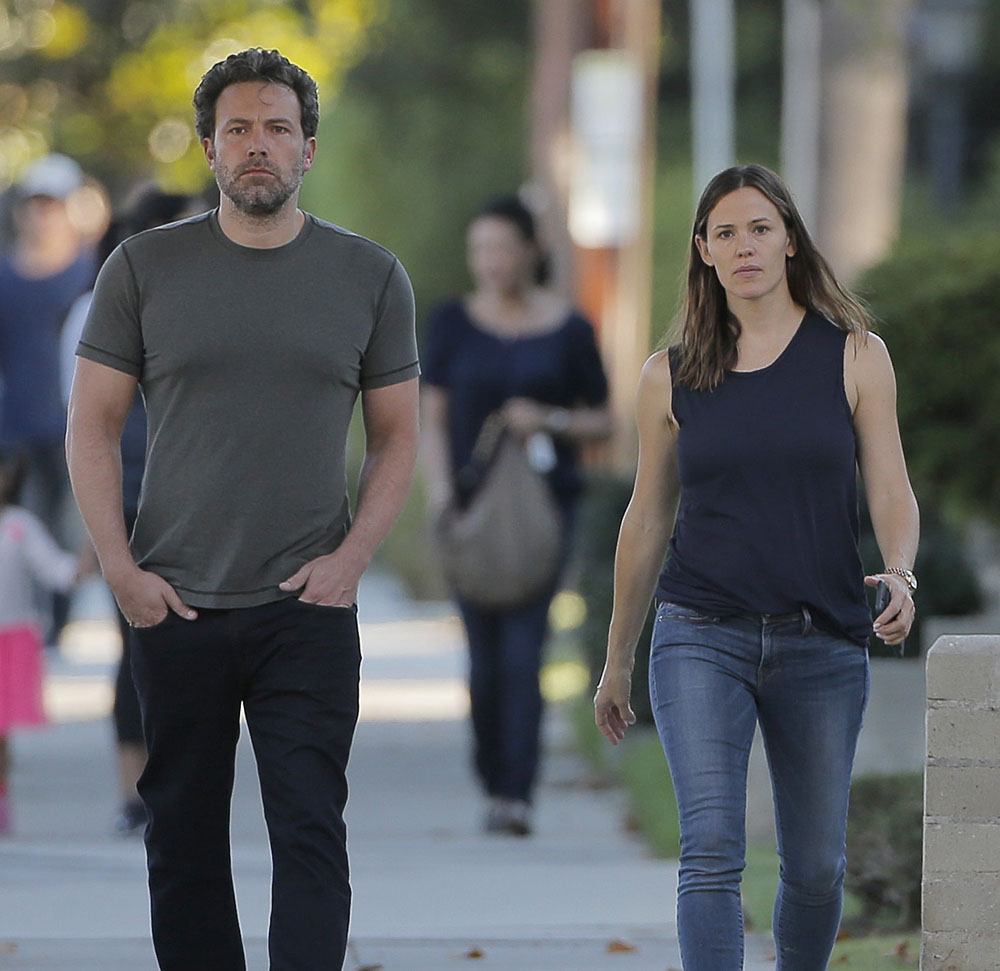 Several of you mentioned in yesterday's Ben Affleck and Jennifer Garner post that Ben has movies coming out in the next few months, particularly Live by Night, which is a prohibition-era gangster film he's directing and starring in, and that he stands to benefit from positive family-friendly coverage just as much as his maybe-estranged wife, Jennifer Garner. This was Lainey's take on the paparazzi photos of the two of them going to breakfast, and she's right of course. They're putting out this image of a united co-parenting couple in contrast to the seemingly contentious Brangelina divorce. As Lainey put it, Batfleck's nanny scandal of last summer seems practically quaint. So that's why I'm wondering if there's any truth to this In Touch story claiming that Ben told Jen he wanted to move forward with the divorce, which allegedly caused her to have a "breakdown." *eyeroll* It looks like this story is based on some tense paparazzi photos, which you can see over at InTouch.
In Touch exclusively learned the actress had an emotional breakdown while speaking to her estranged husband, who, days before, proposed they push forward with their plans to divorce.

The heated conversation occurred just after the couple dropped their children — Violet, 10, Seraphina, 7, and Samuel, 4 — at school.

"Ben and Jen were talking in the car," one witness told In Touch. "There was a lot of gesturing, and it seemed intense. Jen looked really upset, like she was crying. Ben seemed both detached and, at other times, like he was reaching out to her."

Further, an insider revealed just days earlier Ben finally pulled the trigger on his and Jennifer's strained 11-year marriage, and told her he is ready to end things.

"The divorce is moving forward — their business managers are hashing out their finances right now — and Ben wants to get on with his life," the insider said. "Jen started crying when Ben told, but he's had enough."

For more on Jennifer Garner and Ben Affleck's split, pick up the latest issue of In Touch, on newsstands now!
These two have lasted so long I don't really see them moving forward with the divorce anytime soon. They're both dealing with the status quo, whatever that is, and it looks like they're ok with things as is.
Meanwhile Radar has a paparazzi video of Ben they're billing as sensational. It's Ben smoking and shooting the sh-t with some lady. They describe it as "a bloated and bedraggled Ben Affleck having an intense conversation with a stunning redhead woman" but is that really what's happening? It looks more like he's just talking to someone as he's necessarily outside to have a smoke and it doesn't look intimate or anything like that. It's more like he's passing time chatting, I don't see the big deal.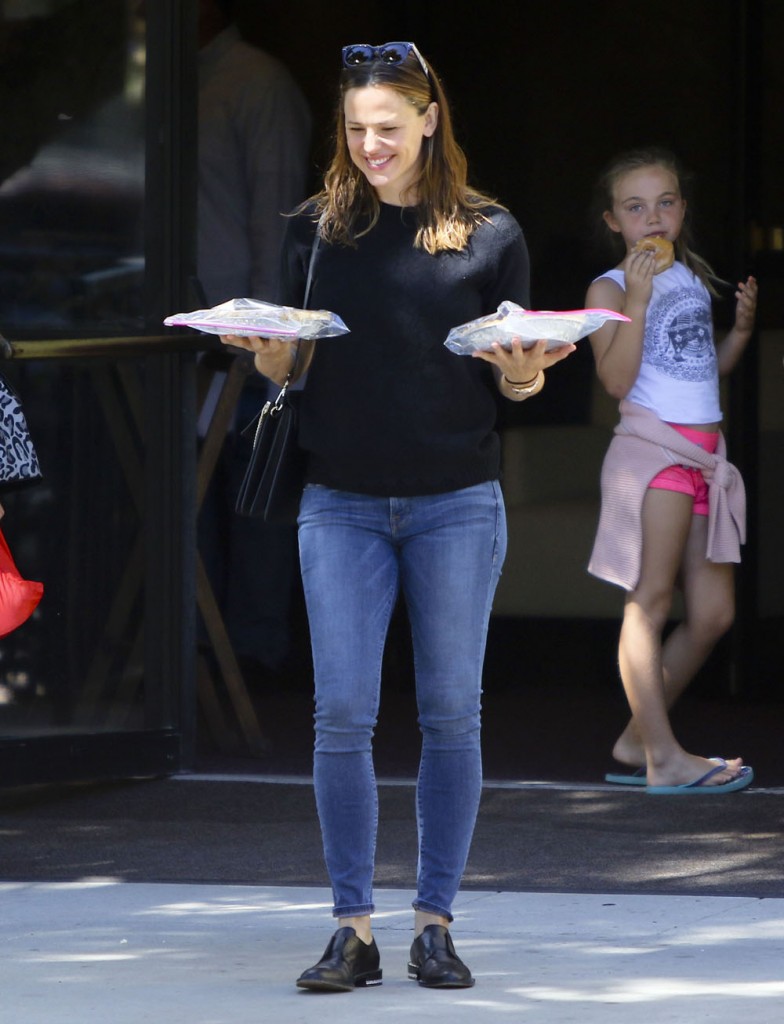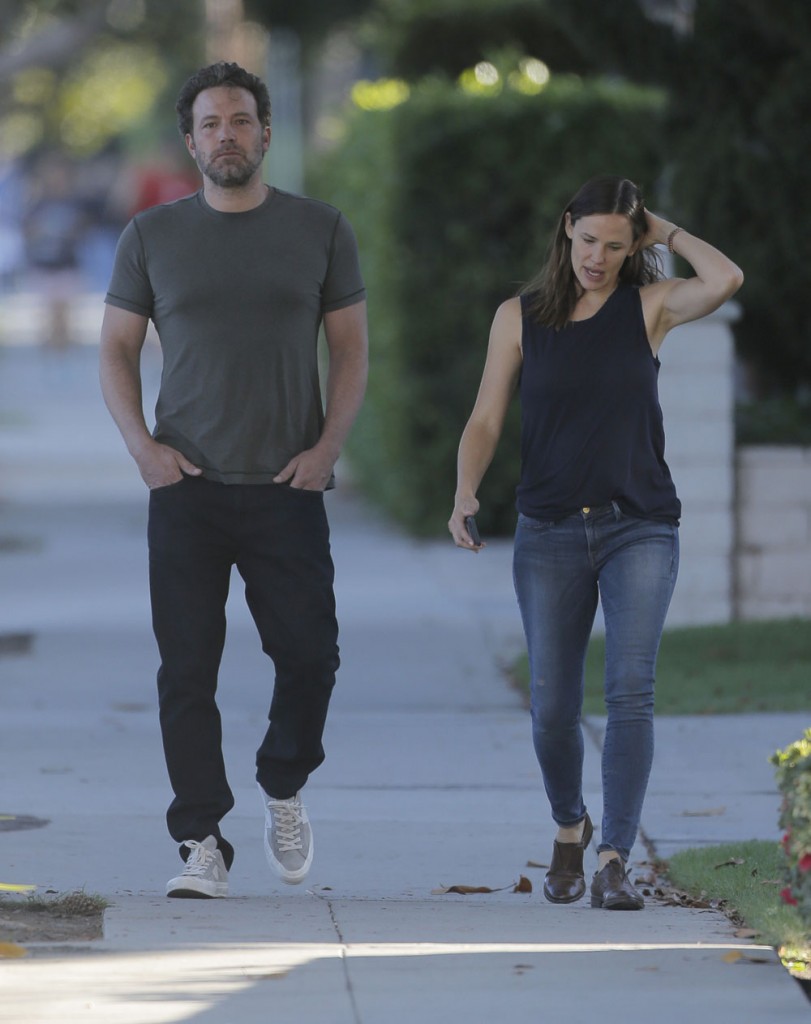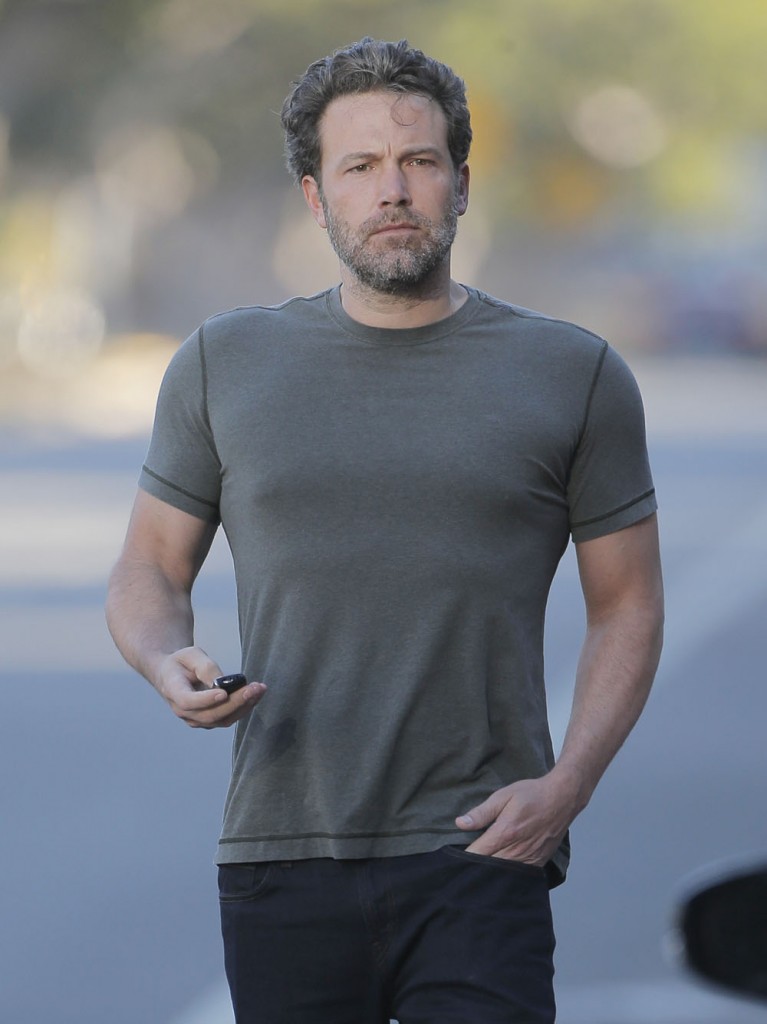 photos credit: FameFlynet and WENN.com