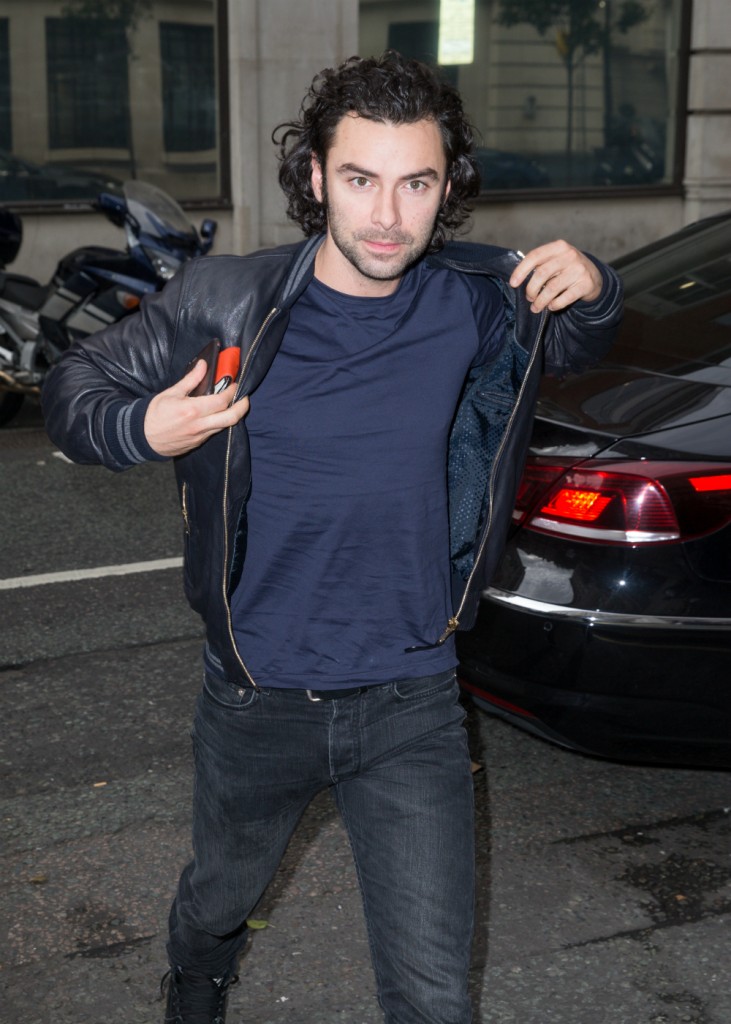 I won't lie to you, I started watching season one of Poldark solely because I thought Aidan Turner was hot as hell. I continued watching it because I enjoyed the historical context and let's face it, Aidan didn't get any less hot (despite how hard he fights it when not filming). So, after a terribly traumatic finale and a prolonged break between seasons, season two finally graced our shores last Sunday. For the US premiere on PBS' Masterpiece, Collider interviewed Aidan on all things Poldark. We don't get many lengthy interviews from Aidan so this is quite exciting. I had to really parse his responses down for both spoilers and space but you can read the whole article here. Again, there are mild spoilers. Please, British friends, be mindful in your comments as the US is far behind you (← that is my little gift to you all for no spoilers).
How did it feel to be renewed for Season 3, before Season 2 even aired?: It's quite nice. It's a relief and it makes you chill out an awful lot. Walking onto set on the second season, knowing the first season is a hit, is huge relief. Actors love that.

What's it like exploring a character over such a large span of time?: It's great! You do a feature film and you usually have a couple of hours, in real terms, to explore the character and get involved. With Ross, already, I've had 18 hours with him, getting involved in what he's about, exploring his character, and experimenting and playing.

Are you reading this books as they correspond to the season you're shooting?: Yeah. I attempted to read ahead the first year. I jumped into Book 3, and then I started to get a bit confused and I wasn't gaining what I thought.

Ross Poldark seems like a role that's transformative and life-changing. Has it felt that way for you, or do you think you'll need to step back to get that perspective?: I've been around awhile. I graduated drama school 12 years ago. Every job I've ever done since the first play – 'cause I was strictly doing theater for about five years after drama school – has just been another rung on the ladder. It's been a little step up, every time. This just felt like a natural progression, really, which is great.

You've talked about how this is a very flawed character with a bit of a nasty side. Will the opinion that people had of him after Season 1 change a lot with Season 2?: I don't know. I kind of hope so. It would be nice to piss people off. He is quite selfish, I think, but I don't think he knows it. He's emotionally quite immature, in a lot of ways, but that's what makes him fun.

You have to do a lot of physical things on this show while you're acting and making it all seamlessly blend. Has it gotten any easier, the more that you do it, or is it equally as challenging?: It's challenging. For me, anyway, every time we do anything physical like that, your heart is racing. I remember when I started doing the horse-riding stuff and I was talking to the stunt guys and trainers, and I said, "Is he going to jump of the side of the cliff?" And they said, "No, he doesn't want to die either, mate."

At the start of this, you knew you could be playing Ross Poldark for awhile. Now that you're going into Season 3, are you in it until however long that may be?: I suppose so, as long as it's successful and we keep the standard where it is and the bar stays where it is. If it starts to slip off, in any way, it maybe wouldn't be so much fun to be a part of it.

Are you also itching to explore something contemporary again, outside of this series?: When you're in the world, it doesn't feel dated. It feels like this is our world. It does feel very modern and very present. Until I'm on Skype or Facetime or something, I forget how ridiculous the whole set-up is. I love it.
Aidan really is quite chatty in the article. As he can occasionally seem uncomfortable in interviews, I want to believe his garrulousness is due to his enthusiasm for the show. In his last answer, he said specifically "It doesn't feel like we're doing some dusty costume thing for BBC," acknowledging that Poldark has somehow avoided the conventional network trappings. I've not seen the 1975 Poldark series but to me, this version has found the right balance of period piece, melodrama and human interest to move the story along. I just wish they would find some consistency with their timeline per show – one episode covers two years while the next one covers three hours on a Sunday afternoon.
Mild spoilers for future Poldark episode follow
There seems to be as much drama off camera as there is on. Like recently when the Cornish Sea tried to kill Aidan! Apparently, the scene called for Polhunk to wade into the sea to retrieve Demelza, because that woman can't help but get in over her head in everything. The ocean got jealous of his holding another and smashed a boat into his head. According to Aidan, his reaction was very un-Poldarkian as he just dropped his co-star Eleanor Tomlinson into the water. He also had to suck it up and tend to his own wounds because some poor underwater cameraman received a concussion during the incident. Ah, come on over here, Polhunk – I'll caress your wounds. You can about read the whole incident here but be warned that link has major spoilers.
Now let's sit back and salivate over some choice Polhunk pics.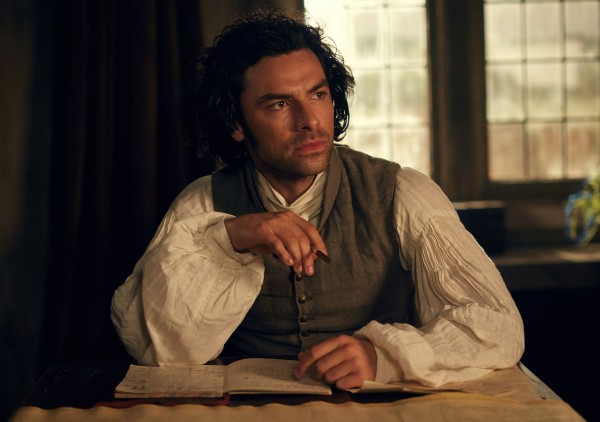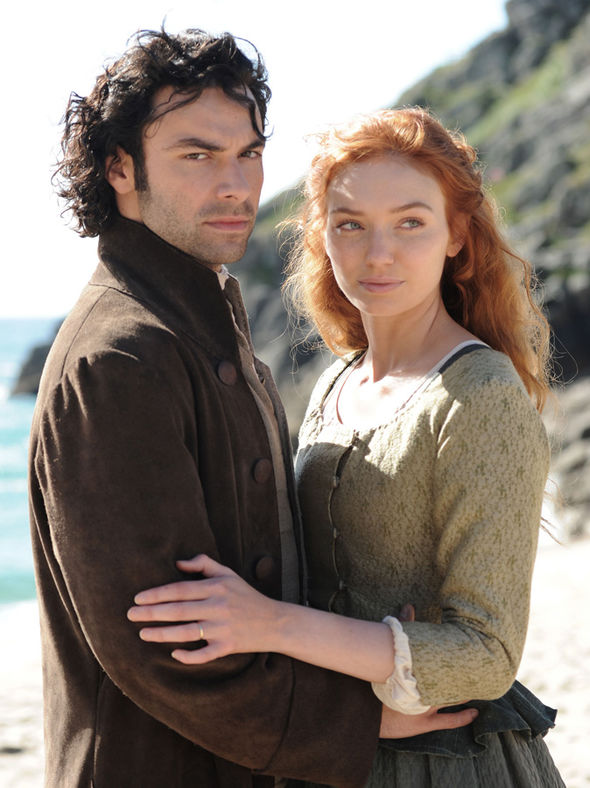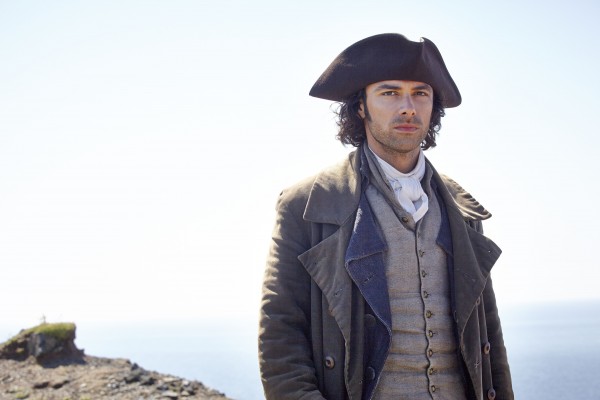 Photo credit: PBS/BBC and WENN Photos