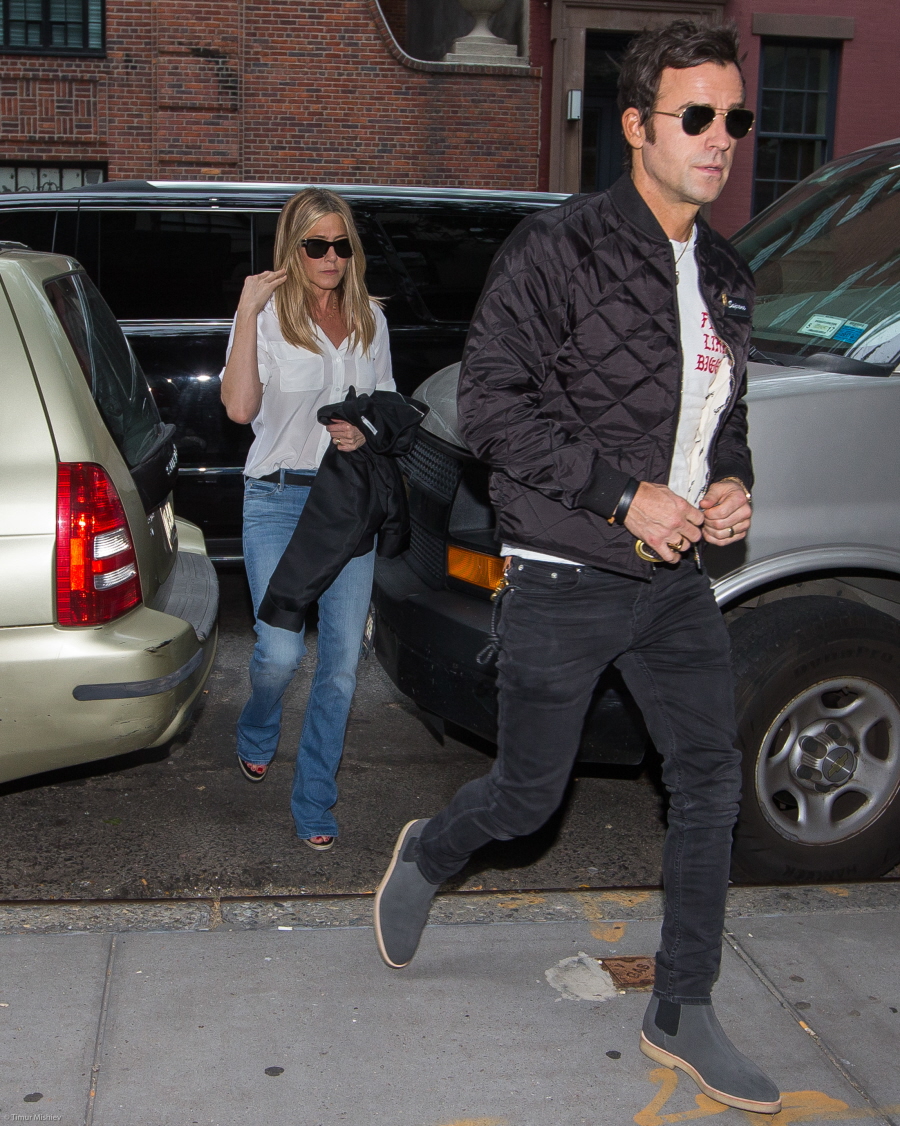 Here are some photos of Justin Theroux and Jennifer Aniston out and about in New York on Wednesday. They were just running some errands. I have an ID on Jen's jeans: Mother jeans. I like the fact that she still rocks a bootcut, honestly. I realize skinny jeans are popular and trendy these days, but skinny jeans aren't flattering on most women. I still rock bootcut jeans too! Meanwhile, Justin is still doing promotion for The Girl on the Train, so he's saying many more words. Here are some quotes from a few different interviews:
Justin on Jennifer's HuffPo body-image essay: "I was very proud of what she wrote. It was a rare insight into how disgusting all that is. At some point it becomes bullying. It sucks when people aim cameras at your stomach on some bizarre womb watch. But more to the point, it's equally damaging to the national conversation."

Life advice: "I only ever find myself unhappy if I mistrust my gut. If I've learned anything, it's to do what I want based on my taste. Usually I enjoy myself. It's simple advice, do what makes you happy. But I've been very successful, at least on a happiness level."

The modern man: "I just find non-modern men very boring. Just because they seem rigid, stuck in the old tropes of what it means to be a professional, a boyfriend, a father. Those kinds of things."

His first year of marriage: "I think it taught me to settle a little bit. It does have a calming effect."

Why women embraced 'The Girl on the Train': "It's an oddly feminist book. It's so hard to talk about it without spoiling the plot. It's about a woman who was gas-lit by her ex-husband…Any woman who has been in more than three relationships can, I think, relate to some version of that.

His secret to a good marriage: "Being kind, that's it. I think that's the best one. Approach each situation with kindness."
[From People Magazine, Elle Magazine]
You can go back and re-read Jennifer's HuffPo essay here. I didn't really think it was "rare insight" into anything other than Jennifer being upset that some unflattering photos were published. And that "bizarre womb watch" is one that Justin's wife has actively participated in for years. But whatever, I'm not going to argue with Modern Man Justin. Is he really a modern man? Or is he just sort of a normal guy in the hipster mold? Is he particularly woke or something and we've just never heard about it? I do think his comment about men-who-gaslight was pretty dead-on though.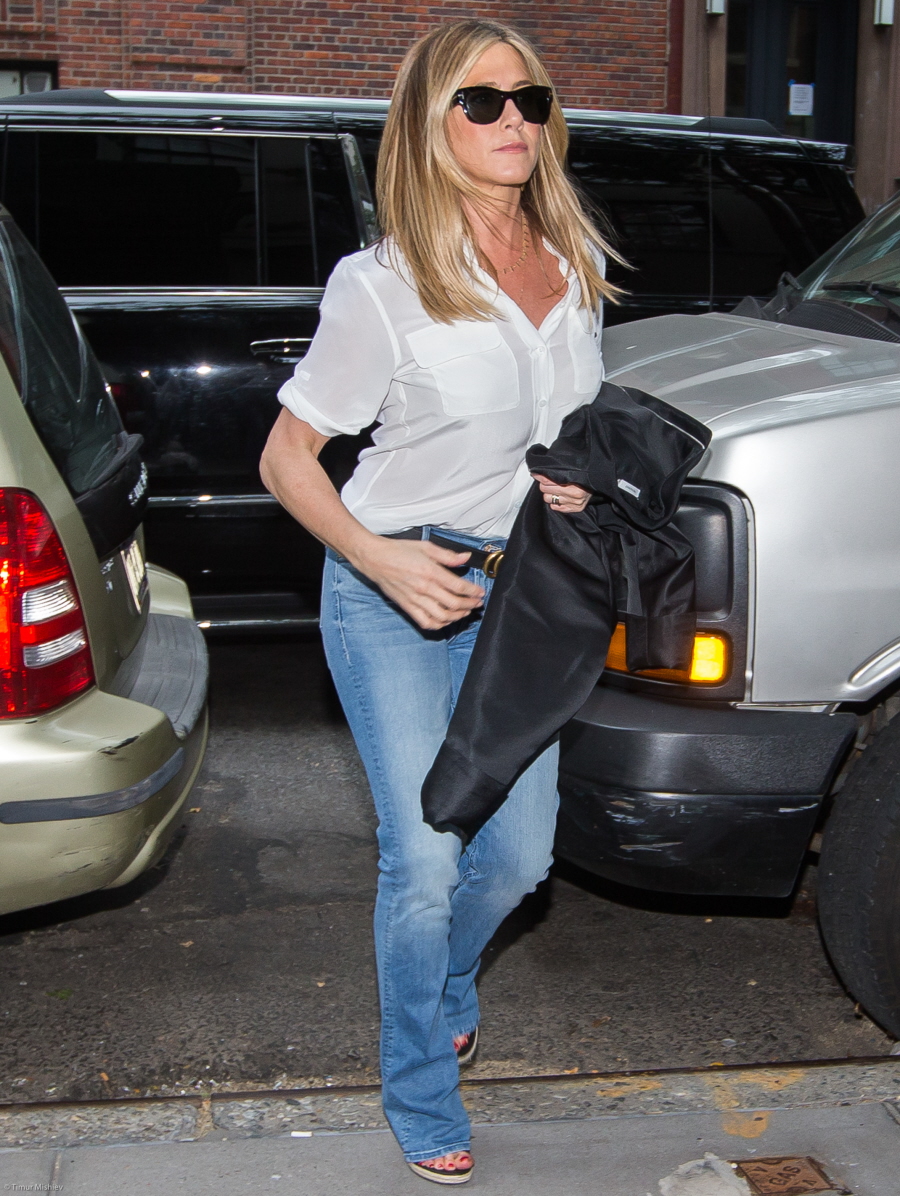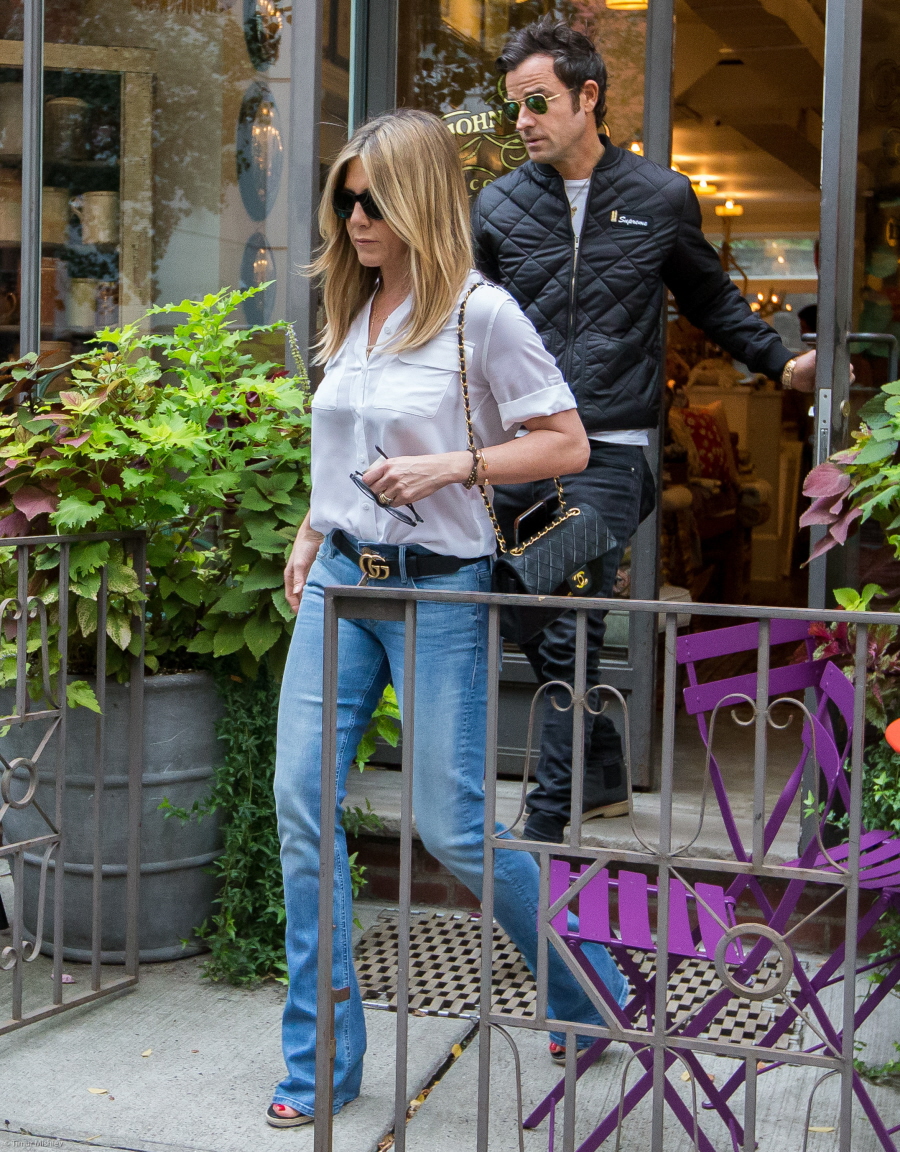 Photos courtesy of Fame/Flynet.