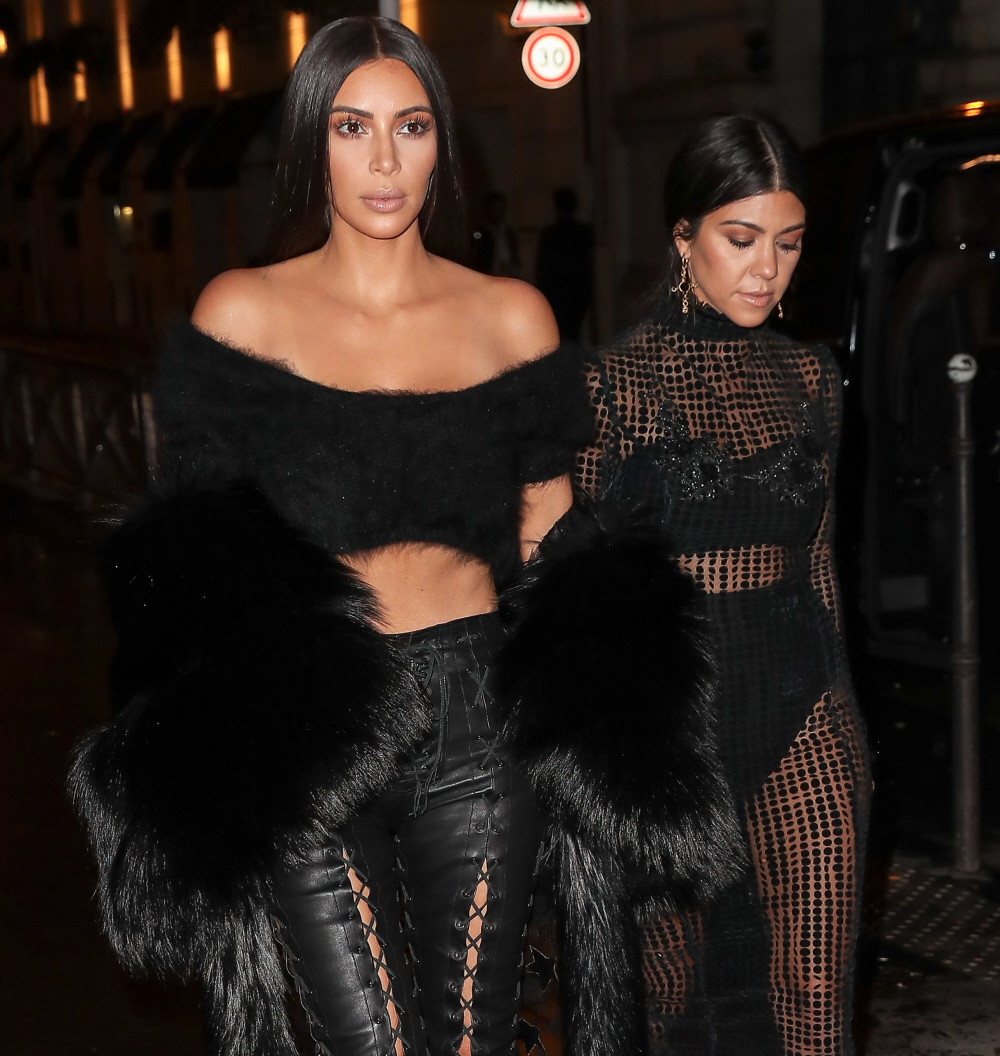 As every gossip and fashion blog has been documenting in the past week, Kim Kardashian and Kanye West arrived in Paris for Fashion Week last week. This is an annual thing for them, regardless of whether Kanye is on tour (which he is, currently). They always go to the spring and fall Paris Fashion Weeks every year. Paparazzi trail them constantly, especially when they're in Europe, and basically anyone could trace where they are at any given time, where they're staying, and what jewelry Kim has with her. When I say "basically anyone," usually that means fans and paps. But in Paris last night, that meant armed robbers.
Armed gunmen broke into Kim Kardashian's Paris hotel room, taped her mouth shut and stole millions of dollars in jewelry and the emergency rippled quickly all the way to New York … where Kanye bolted from the stage mid-concert. There were 5 gunmen, posing as cops, who threatened the concierge and made him open the door to her room.

Our Kardashian sources say at least 2 gunman bound and gagged Kim with handcuffs and tape and then put her in the bathtub. We're told Kim begged them to spare her life, telling them she had babies at home.

The gunmen knew exactly what they were doing … we're told they beelined it for her jewelry and took a $4.5 million ring and a jewelry box. After the gunmen left she was able to break out of the restraints and called for help.

We're told Kim was badly shaken but unharmed, calling it "the worst moment in my life."

As for Kanye … he was performing at the Meadows Festival in Queens, NY — Yeezy was jamming in the middle of "Heartless" when he cut the music and made the announcement, stunning the crowd.
People Mag confirms that the armed assault and armed robbery took place at the No Address Hotel, and Kim's children were not in the hotel room (or even at the same hotel?). Someone must have run on stage to tell Kanye what had happened because he really did leave mid-set, and most people assume he flew immediately to Paris to be with Kim. People Mag also says that the jewelry stolen from Kim is worth approximately $10 million, and I'm assuming the $4.5 million ring might be the relatively new diamond ring Kanye bought his wife a few months ago which she's been showing off on social media, although the price tag at the time was reportedly $10 million (but who knows?). Surely Kim insures all of her jewelry?
Anyway, this is awful. I feel so sorry for Kim. If she insures her jewelry – how could she not? – then the financial loss won't be anything significant. But the psychological trauma is probably extreme – I mean, they tied her up, forced her into the bathtub and she was begging for her life. All because some douchebags wanted her jewelry. It's horrendous.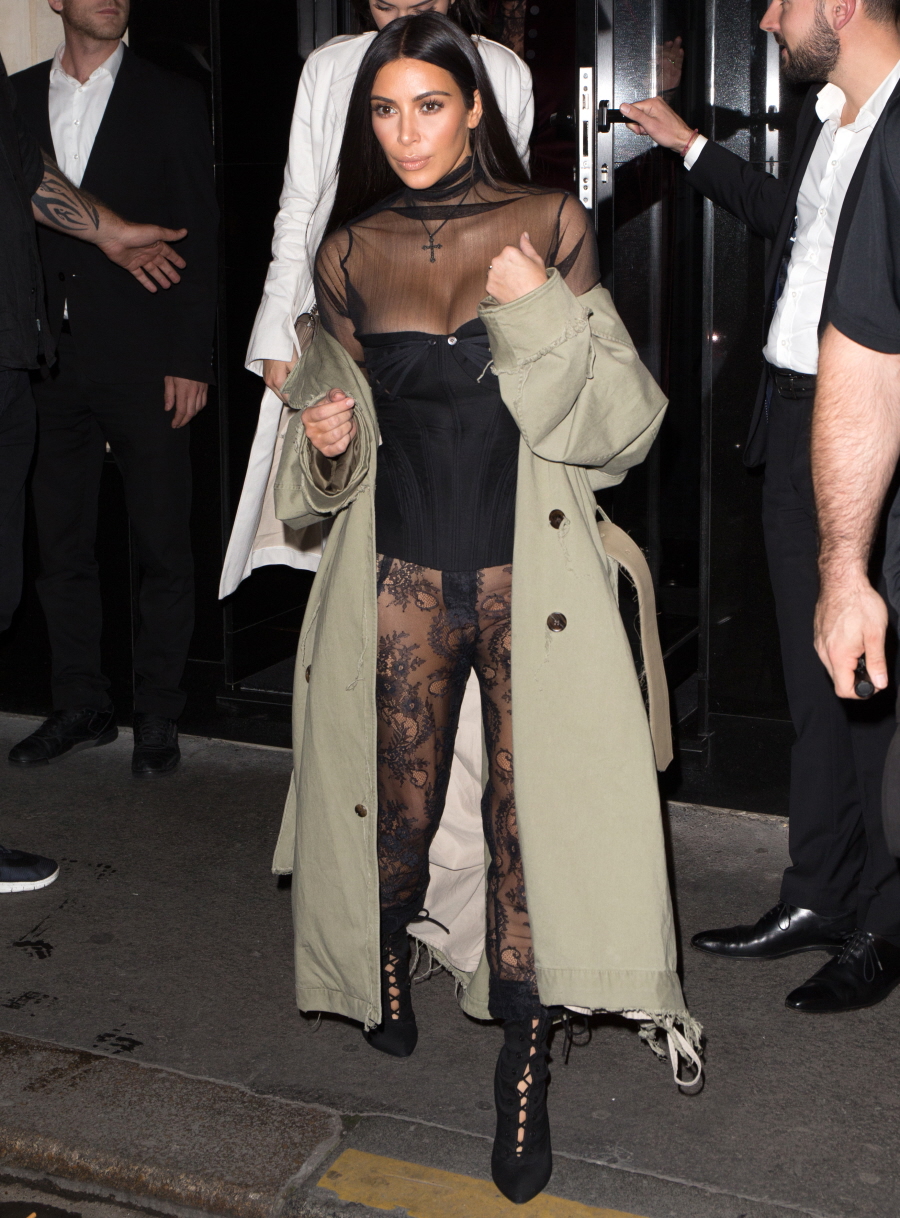 Photos courtesy of Fame/Flynet.