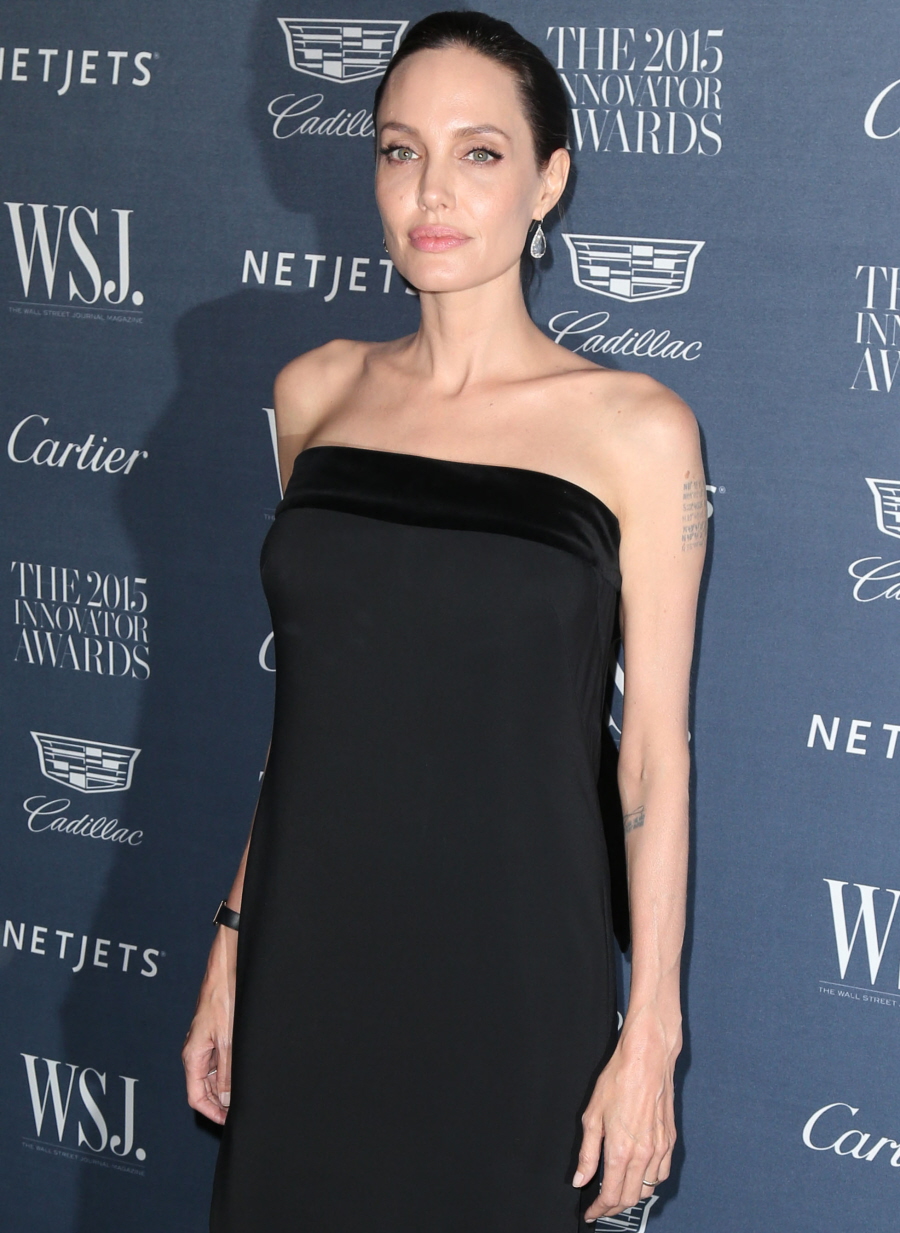 By now, I think we have a pretty good idea of the general points of Brad Pitt and Angelina Jolie's falling out. First, they had lots of issues throughout the year. It got so bad this summer that Angelina began looking at house rentals in LA and Malibu, and she reportedly found an expensive Malibu rental just a week or two before she filed for divorce. Then the plane incident went down and Angelina bolted with the kids to said Malibu rental, leaving Brad in the dust. Angelina was called many terrible things because she had an exit strategy and a plan, but I guess what we didn't know was that the Malibu rental was always a temporary solution. Entertainment Tonight claims that Angelina has once again bolted with the kids, this time to a less expensive rental.
Angelina Jolie left her Malibu hideaway for an estate in Hidden Hills, California, overnight, and ET has details on the new pad. The property is nearly double the size of her 4,409-square-foot Malibu rental, boasting 8,284 square feet. Within that space are two beach entry pools, a cascading waterfall, an 800-sqare-foot cabana and a wine tasting room.

The new mansion is also cheaper than her former property. While the Malibu estate is worth close to $12 million and rents for $95,000 per month, the Hidden Hills residence is listed at a price of $6,895,000, renting at monthly rate of $30,000. And the Oscar winner isn't the only famous person in the gated neighborhood. Her address is nearly a mile and a half away from Kim Kardashian and Kanye West.

The new place should make her children — Maddox, 15, Pax, 12, Zahara, 11, Shiloh, 10, and twins Vivienne and Knox, 8 — feel right at home.
Apparently, the property once belonged to Denise Richards, and there are some Denise-era photos of the interiors floating around – go here to see. That interior design looks like a '90s goth nightmare, but I'm pretty sure someone (possibly Denise) revamped the interior at some point. Which is too bad, because I bet Angelina would have liked some '90s goth interior design. Anyway, I think it's interesting that Angelina bolted once again and this time she's way out in Calabasas with the Kardashians. The Kardashians actually live in a gated community, and I bet that's what attracted Angelina to a rental in that area: it's more secure, the paparazzi will have less access and there will be fewer people noting her comings and goings.
PS… Angelina's shoe game is worse than Duchess Kate's. Someone needed to say it!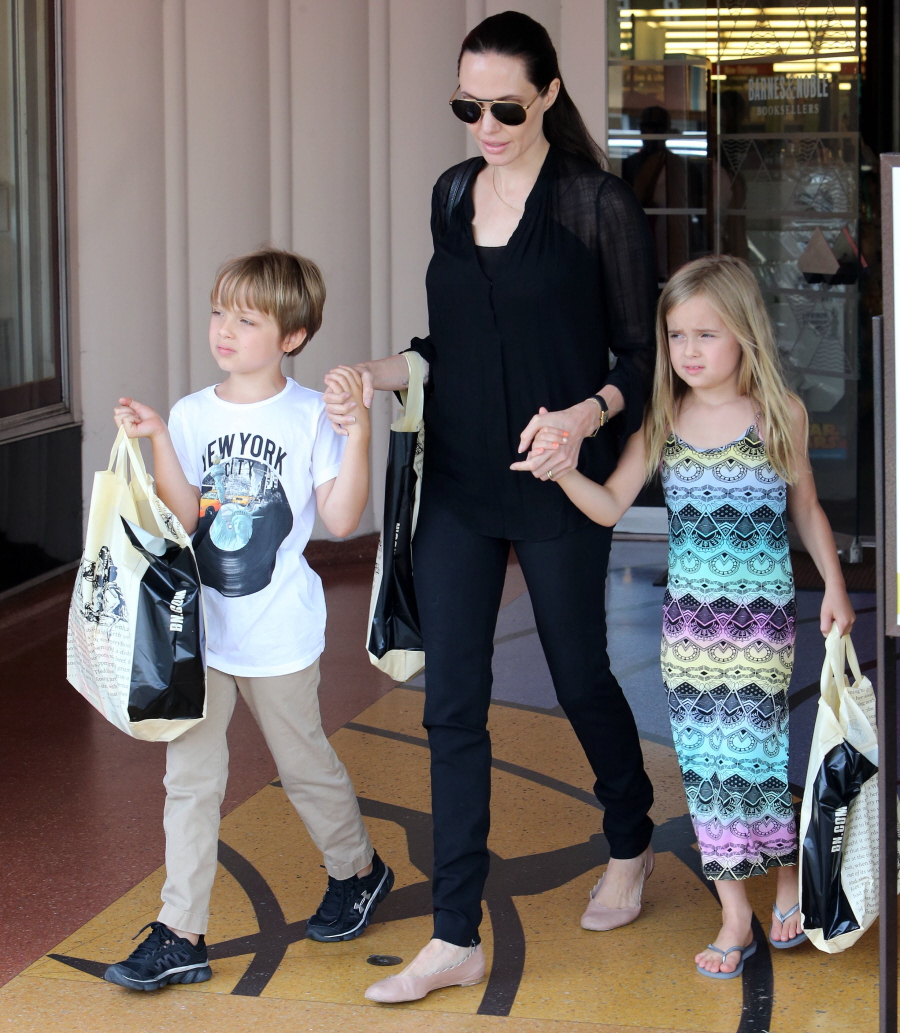 Photos courtesy of Fame/Flynet.