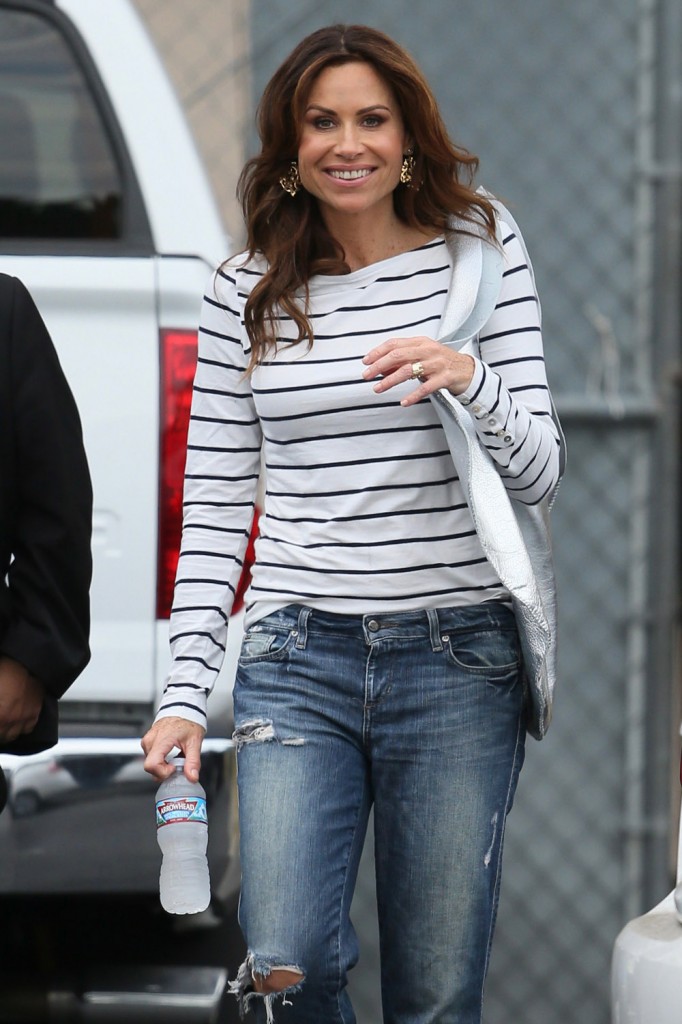 It's been almost 19 years since Good Will Hunting came out, which is hard to believe considering how much we still hear about it. I just rewatched it a few weeks ago with my son, and we've since noticed countless references to GWH in pop culture. The film is iconic, and it wouldn't be the same without Minnie Driver. However Minnie almost lost out on the role of Skylar because a producer didn't think she was "hot enough," as she told Andy Cohen on Watch What Happens Live. Matt Damon, Ben Affleck and director Gus Van Sant advocated for her and the rest is history. Minnie is currently promoting her role on the new ABC sitcom Speechless, which is doing well with critics and in the ratings.
Driver was asked what the rudest thing anyone in the industry had ever said to her (without naming names).

"The producer did not think I was hot enough to be in that film and did not want me in the film," Driver said.

"… I really owe Matt Damon and Ben Affleck … [They] fought very hard for me to play that role and I am grateful to them to this day," Driver said.

Driver said the comments didn't really bother her because "'hotness' is a perception, and it's really a point of view, and this dude was no picnic to look at."
That's typical and disgusting. Minnie is lovely but some douchebro in power wanted his personal definition of "hot" to fill a role instead of considering what the part required. I'm glad she's talking about it, and that other actresses are talking about this issue too. We're hearing so much worse recently as well, particularly from women of color who have been passed up for parts.
We've talked about the recent live reading of Good Will Hunting at NYU, which was organized by John Krasinski and featured surprise appearances by Matt Damon and Ben Affleck in their original roles. Krasinski was the narrator and Emily Blunt read Skylar. I wonder if anyone reached out to Driver for that or if there are still hard feelings between her and Damon. The fact that Driver dumped Damon by proxy on Oprah used to the worst thing you could say about him – until he whitesplained diversity to Effie Brown on Project Greenlight.
Driver also opened up in another interview, on Sirius XM, about being sexually assaulted when she was just 17 in Greece. A man at a club tried to get her to dance with him, she said no, and then he pulled her by the hair. When she tried to kick him to get him away from her he punched her in the face. The cops came and told her that if she just would have played along and danced with her assailant that it wouldn't have happened. She got grabbed and punched out by a guy and yet the cops told her it was her fault. She also said that every woman she knows has a story of being sexually assaulted and/or groped. Sadly that seems to be true.
On WWHL, Minnie explained that the Trump Tapes helped her realize that now was the time to share her experience. She said, in part, "It's important to talk about it, now has never been a better time to speak up and for young women to feel like they have a voice and … nobody gets to grab you by anything unless you want them to."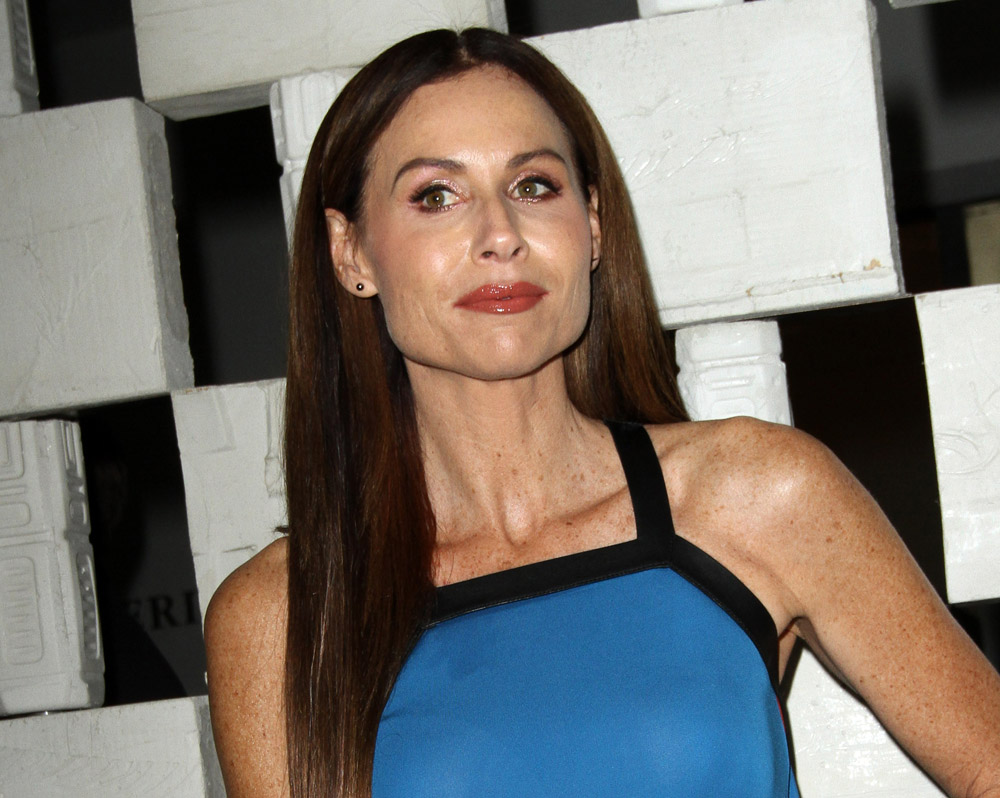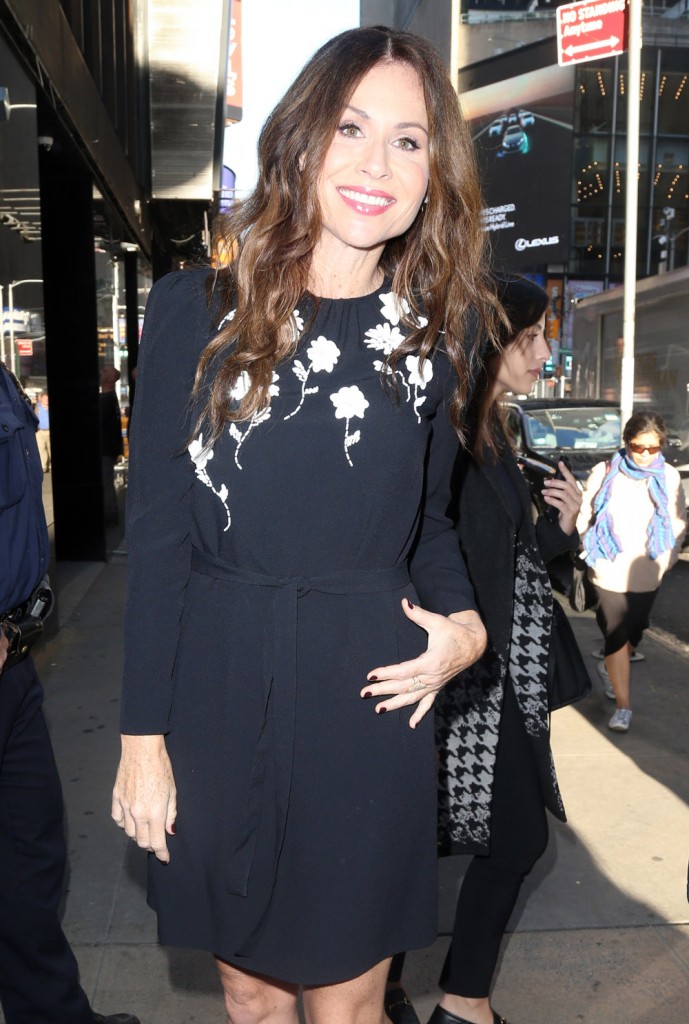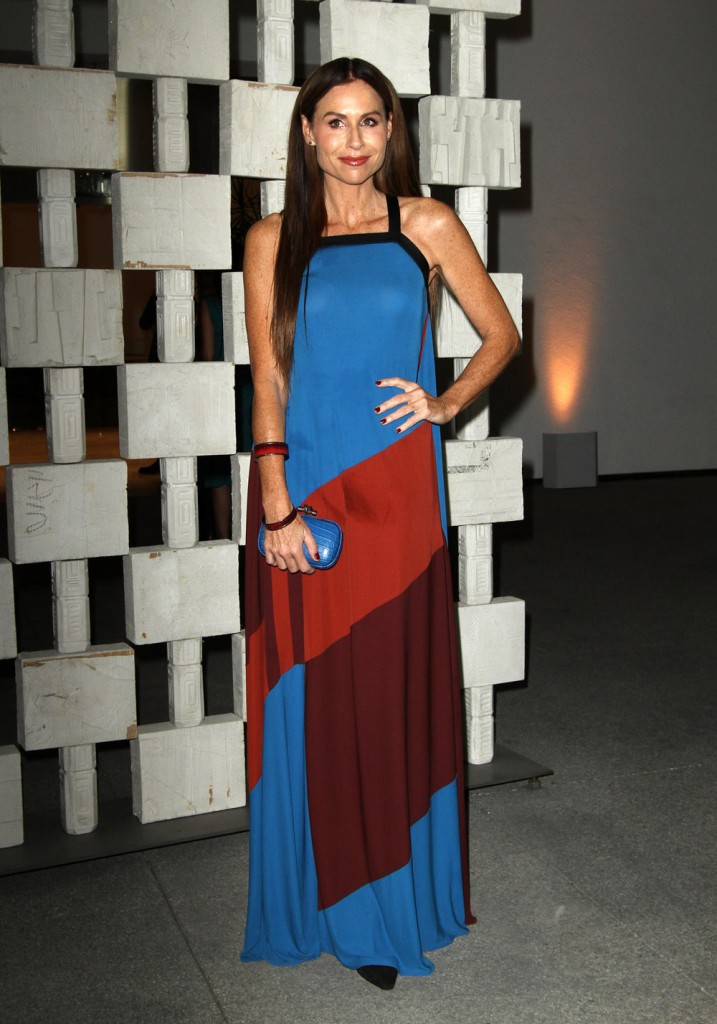 photos credit: WENN and FameFlynet