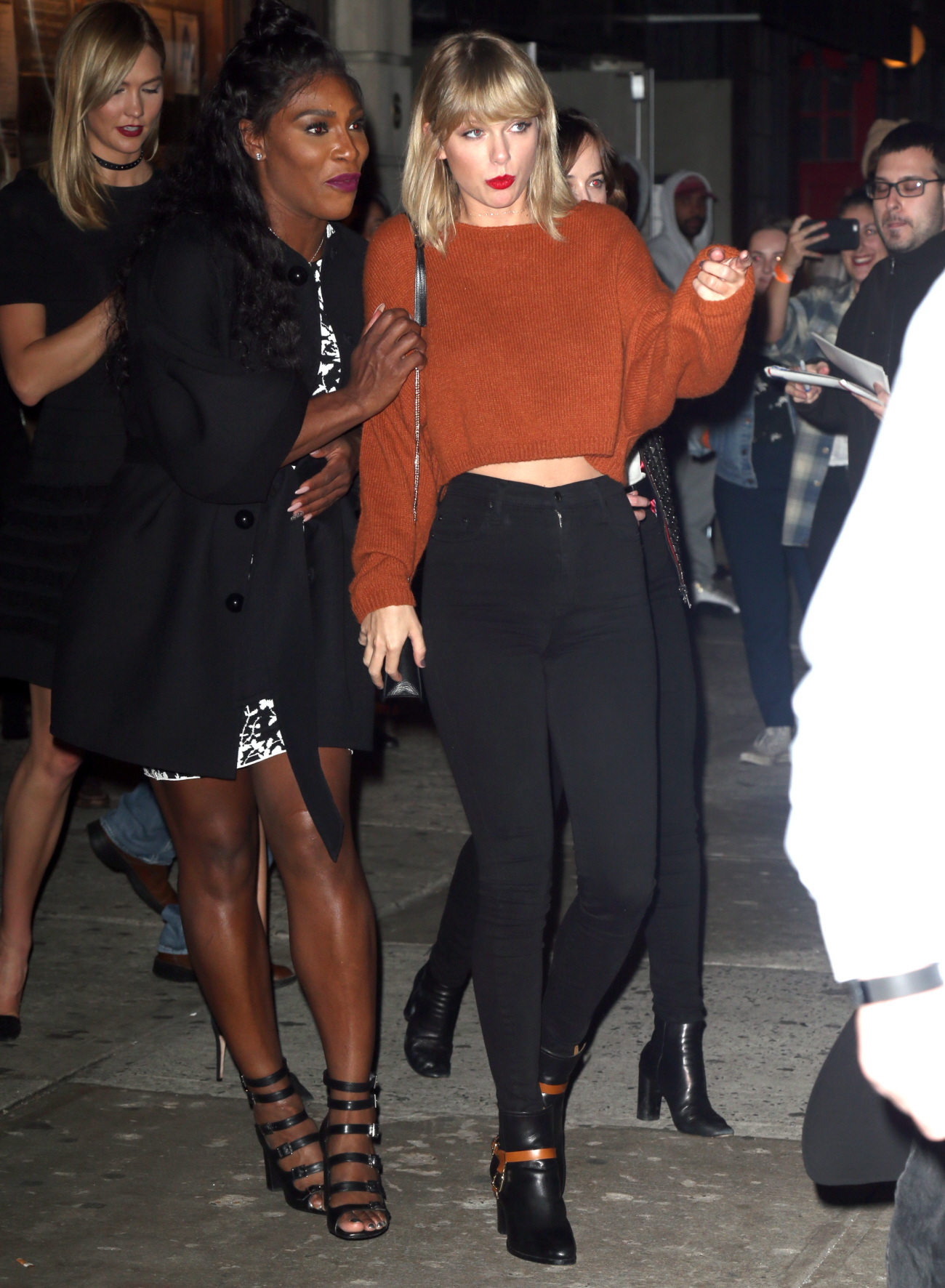 Taylor Swift wants you to know that she still has friends. So many friends. She even has new friends! The squad is expanding and evolving! Taylor Swift and the squad went out last night in NYC and this dinner had more A-listers than most awards shows these days. Who went out with Tay-Tay? Cara Delevingne (still bruised from her St. Vincent split), Dakota Johnson (she's new to the squad), Karlie Kloss, Zoe Kravitz (she's new to the squad as well) and… Serena Williams!!! Oh, Serena, what are you doing???? I had no idea that Serena and Swifty were friendly at all. I didn't even know Serena had any friendships within the squad? And you know that Serena is also friendly with Kim Kardashian. And Beyonce and Jay-Z. Hm. I have to admit, finding out that Serena is cool with Taylor Swift makes me like Taylor a little bit more. Is that how squads are supposed to work?
This Thursday night outing wasn't the only time we saw Taylor this week, even if I didn't cover it (we didn't have the photos!). On Wednesday night, Tay and some of the squad hit up the Kings of Leon private concert, then the Bowery Hotel for drinks with Aziz Ansari (wtf?) then they went to the Cabin Down Below. On Wednesday, Taylor was with Sienna Miller, Lily Donaldson and Zoe Kravitz. Lorde was there too, for the concert at least.
Meanwhile, In Touch Weekly tried to claim this week that Taylor Swift was rebounding from the Tiddlebanging with none other than Ben Affleck. Sources claimed that Ben found Tay-Tay enchanting and she has dreams of another Hollywood romance. Obviously, Gossip Cop's sources denied it completely. Let's be realistic here – Taylor is not Ben's type and Ben is not Taylor's type. Give her some credit! She's not going to be interested in Sad Batfleck (who is still married!).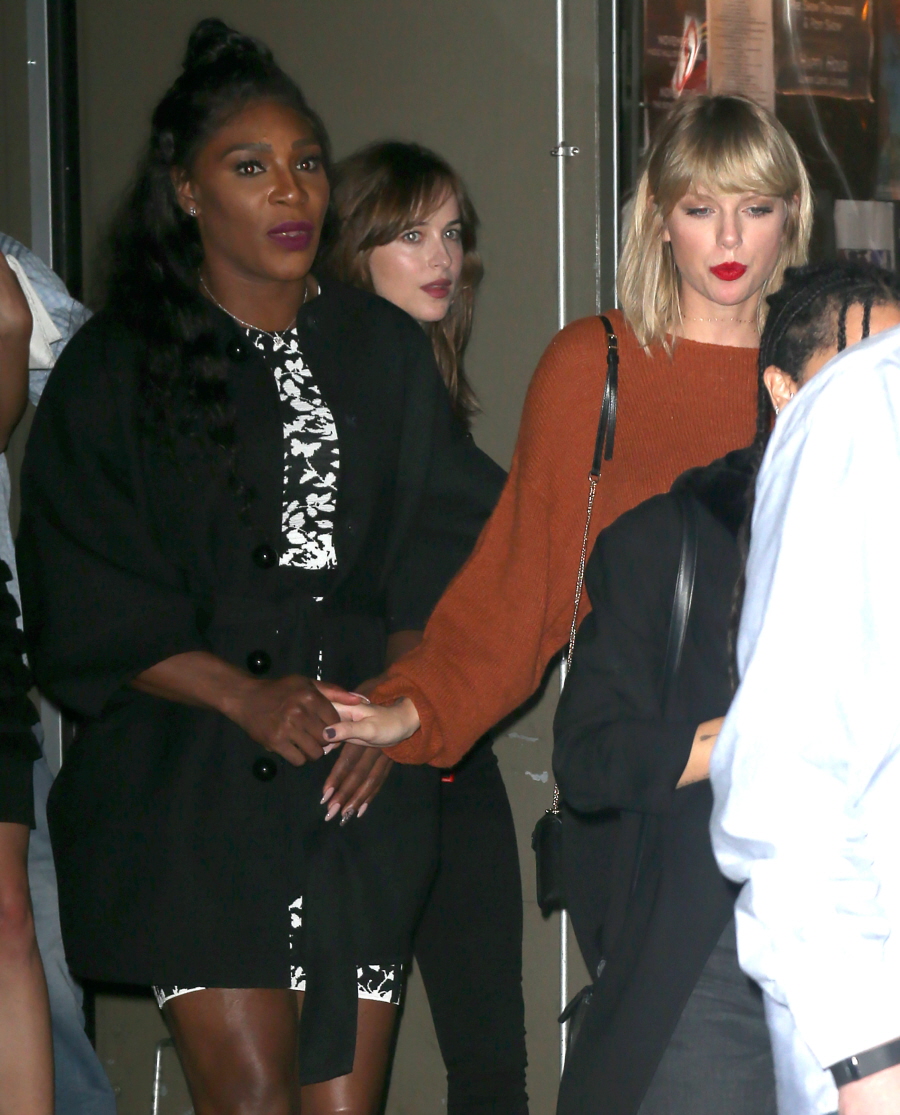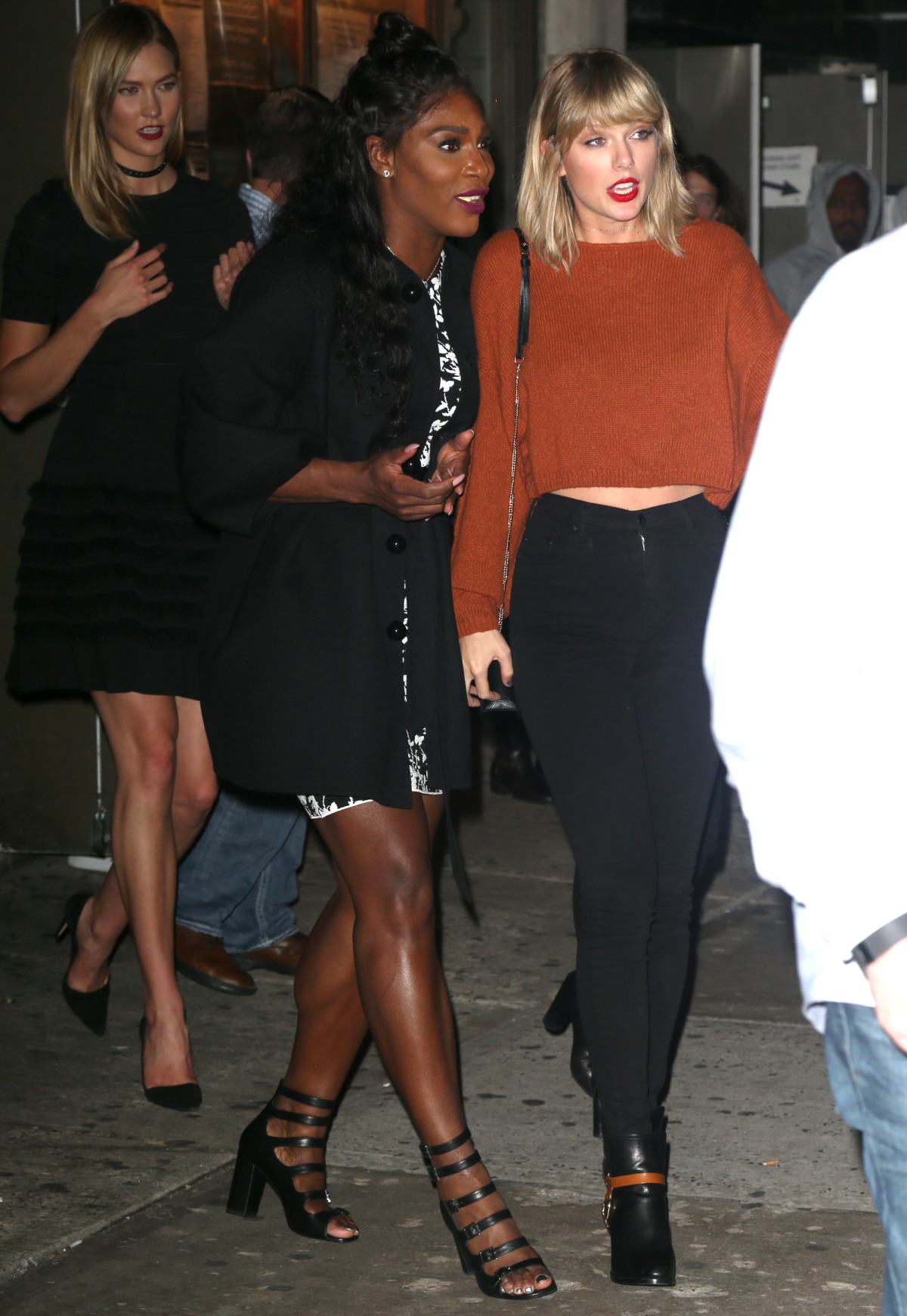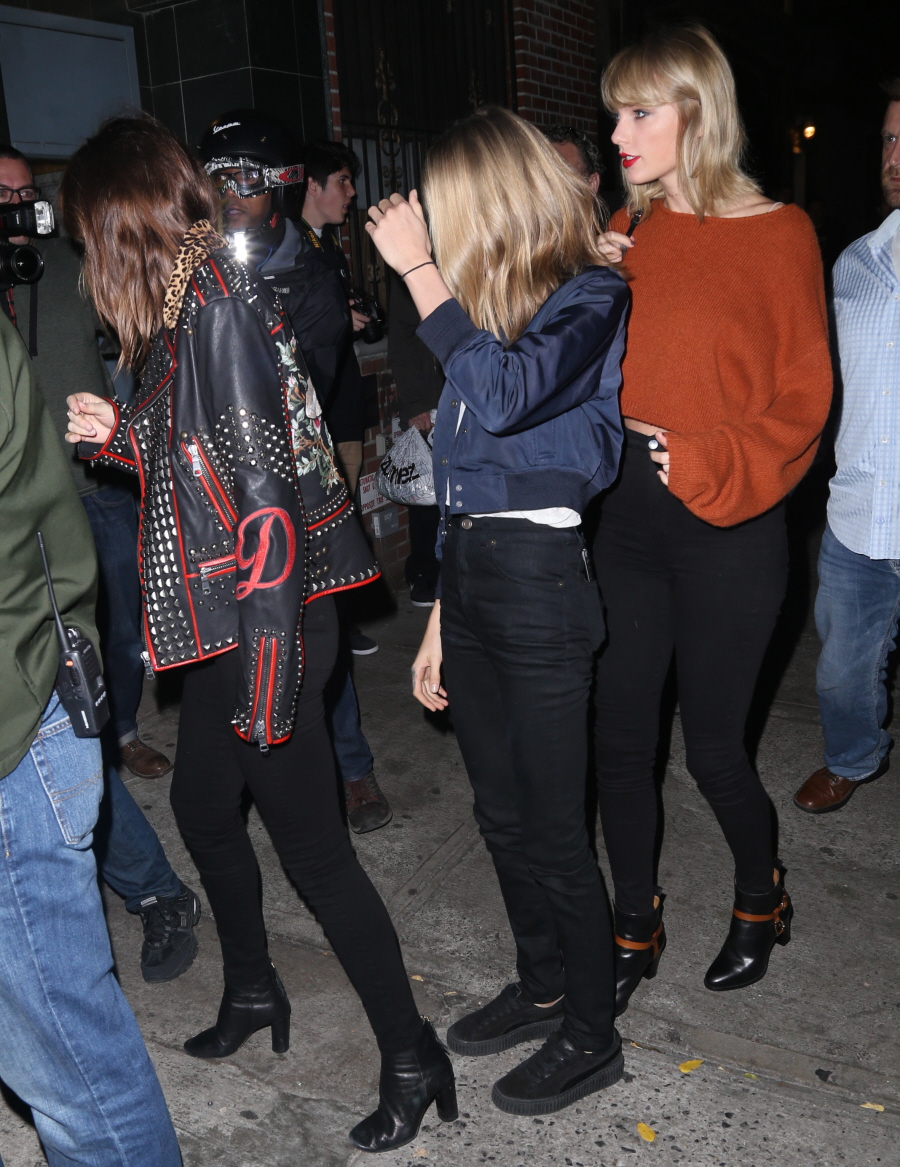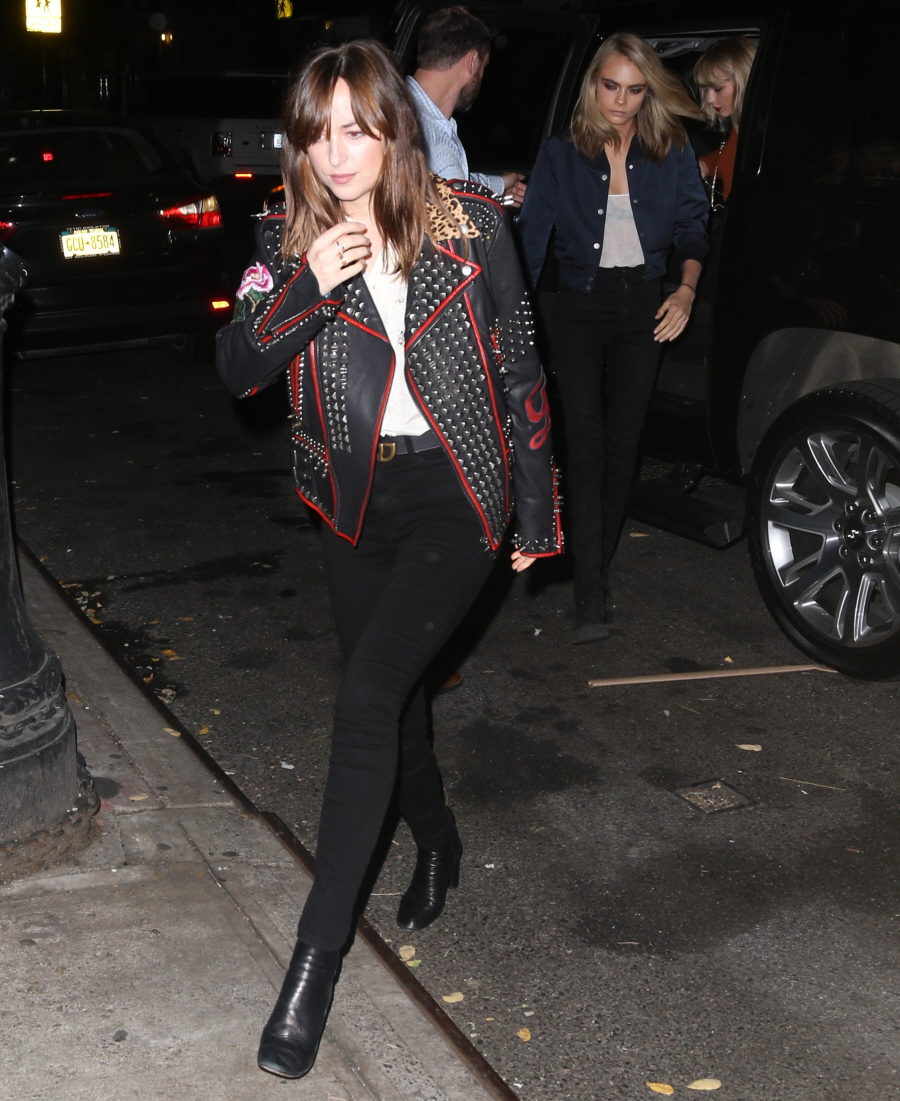 Photos courtesy of Fame/Flynet.