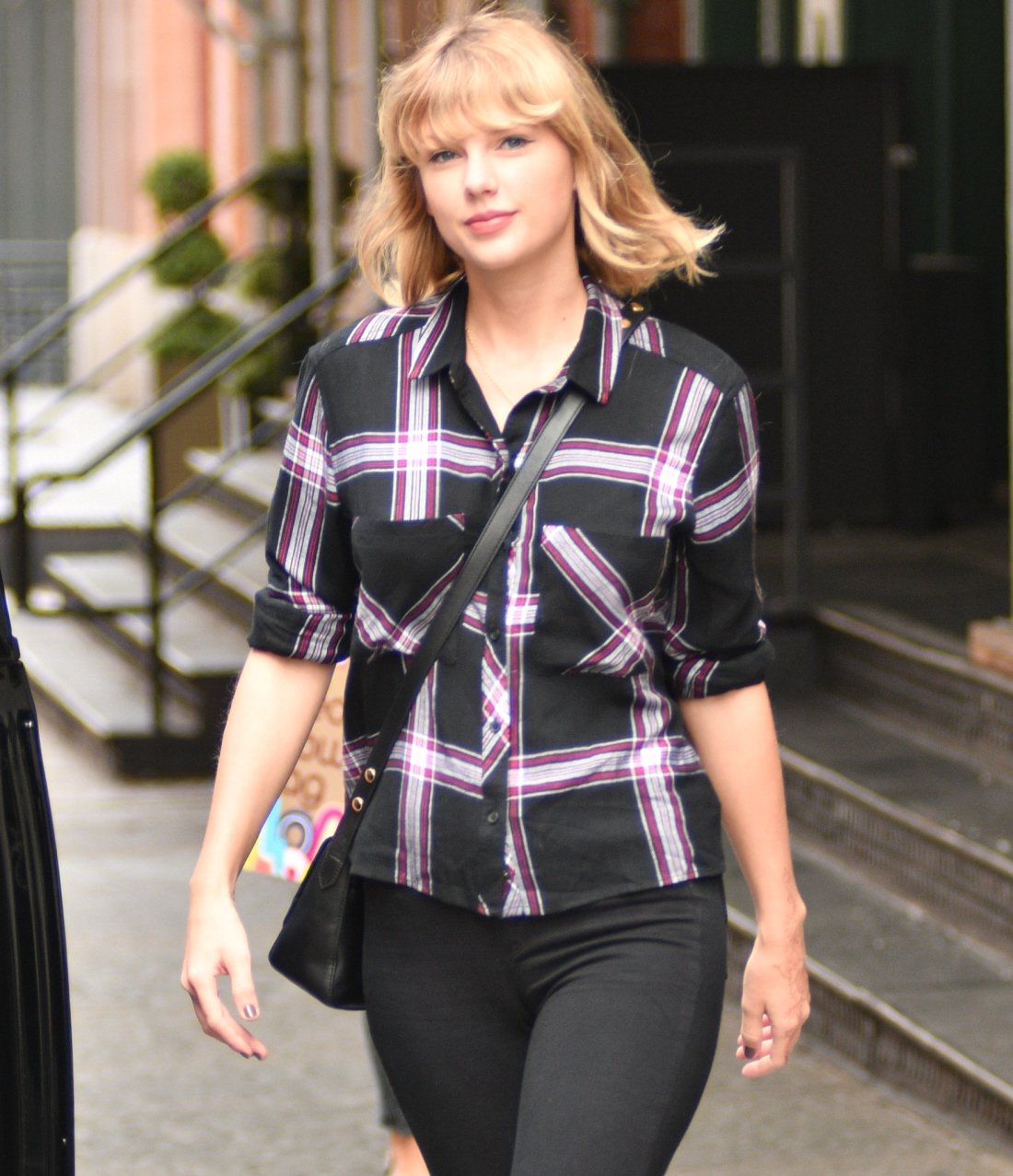 Taylor Swift has not made any political endorsements. And people are starting to wonder about it. New York Magazine's The Cut ran a lengthy analysis/defense of why Tay-Tay has been so quiet – you can read the piece here. The Cut points out that it's not like Taylor has ever been tethered to one political party, nor has she ever endorsed anyone for president before. But as the election cycle reaches its final weeks, many online (including Taylor's younger fans) have been wondering aloud as to Taylor's political allegiance.
Last week, Fusion's Kelsey McKinney practically begged Taylor to say something specifically about Donald Trump and his "grab them by the p—sy" comments. McKinney accepts that Taylor is likely attempting to stay apolitical and thus acceptable to a large swath of fans, fans who are both Democrats and Republicans. But McKinney writes: "But her reticence should be controversial. To remain silent is to remain complicit in every hateful statement, every reminder that a man with power and fame can—as Trump said this weekend— 'do whatever he wants.'" As in, even if Taylor doesn't make an endorsement, she can and should stand up and say that certain comments are deplorable.
There's also anecdotal evidence that Taylor is now a closet Republican – she's said before that her family is pretty Republican, she's the Aryan Dream Girl of the alt-right (Trump's base), and she's very close to Karlie Kloss, who is dating Joshua Kushner, the brother of Jared Kushner, also known as Mr. Ivanka Trump. I would also think that a HUGE reason why Taylor hasn't been With-Her-ing is because Katy Perry was one of the first major pop stars to not only declare her allegiance to Hillary Clinton, but actively campaign for HRC too. Taylor would never want to be on the same "side" as Katy Perry.
So if Taylor is voting for Donald Trump, should she say anything? If that's the case, she should absolutely NOT say anything, lest everyone pile on about "how could you vote for a p—sy grabber?" And if she's voting for HRC, she won't say anything lest she look like she's "following" in Katy Perry's footsteps. Rock, hard place. Plus, Taylor is such an enigma when it comes to politics, which I sort of hate-respect. I mean, think about how hard it is to avoid talking about politics so thoroughly that literally no one has any idea about who you're voting for? So, should she say anything? Eh. I'm saying no, but I'm mostly saying that because I doubt she will say anything and I don't want to be disappointed.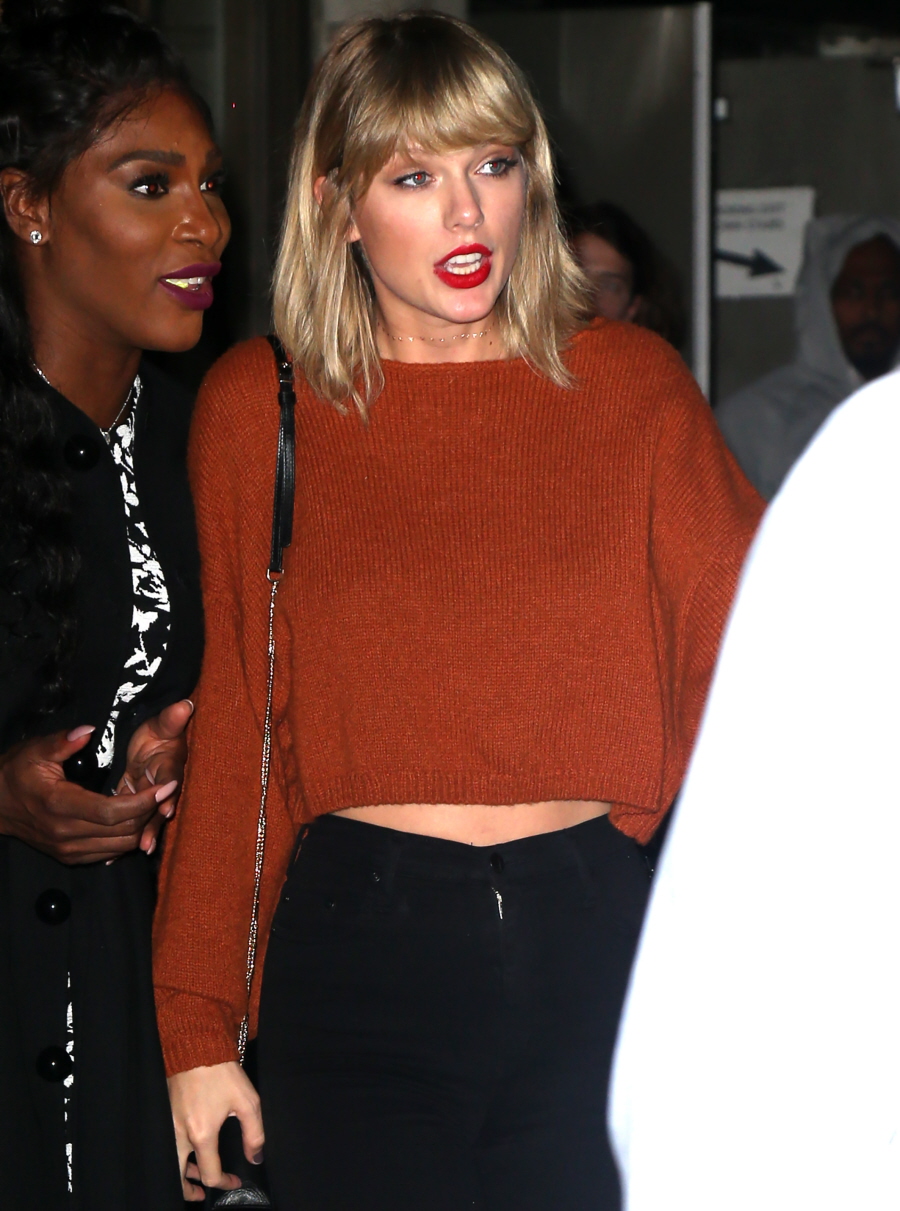 Photos courtesy of Fame/Flynet, WENN.