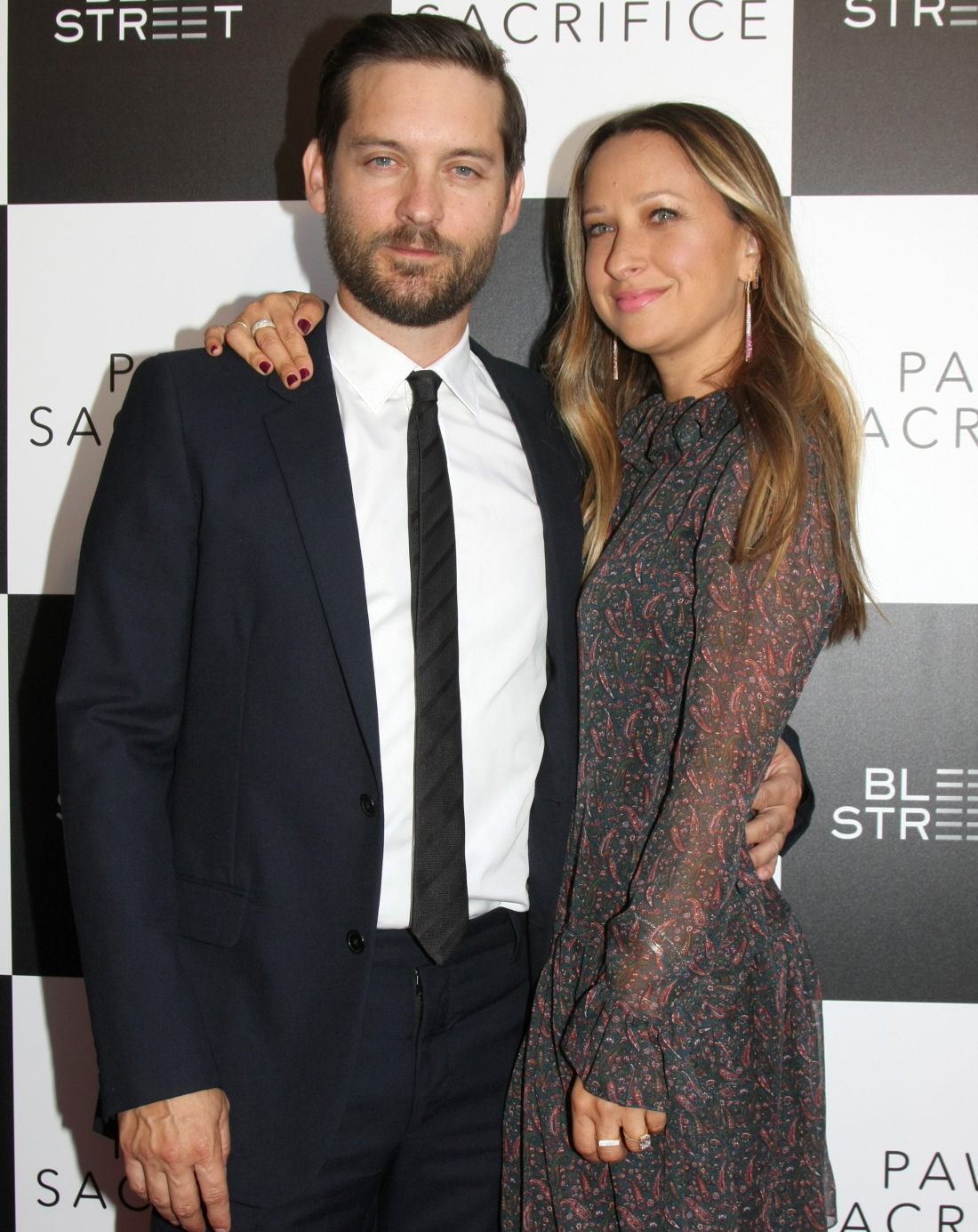 Back in April of this year, Star Magazine reported that Tobey Maguire and Jennifer Meyer were having some big marriage problems. Sources claimed that Jennifer was "tired of his gambling" and she was irritated that he rarely – if ever – works these days. Tobey was one of the big names in several stories of the underground high-stakes poker games in LA, and it's true, he doesn't work that much. Still, I thought Jennifer and Tobey would stick together… simply because they are well-connected within that group. She's part of the Hollywood Mommy Mafia, he's friends with Leo. You get the idea. But no, according to People Magazine, they're over.
Tobey Maguire and wife Jennifer Meyer have called it quits. The two are separating after nine years of marriage, PEOPLE has confirmed exclusively. The ex-couple share two children: daughter Ruby, 9, and son Otis, 7.

"After much soul searching and consideration we have made the decision to separate as a couple," Maguire and Meyer said in a joint statement to PEOPLE. "As devoted parents, our first priority remains raising our children together with enduring love, respect and friendship."

Maguire, 41, and Meyer, 39 met in early 2003 and were married four years later in an intimate wedding ceremony in Hawaii attended by a small group of family and friends.
I'm not going to pretend that this is some mega-tragedy because I don't really think people were super-invested in them as a couple. It's sad for their kids, for sure. But Tobey seems like an a—hole and Jennifer… well, her family is profoundly wealthy and well-connected. She'll be totally fine. She'll get a great lawyer (probably Laura Wasser) and she'll get everything. Tobey, on the other hand, will probably return to his P-ssy Posse days.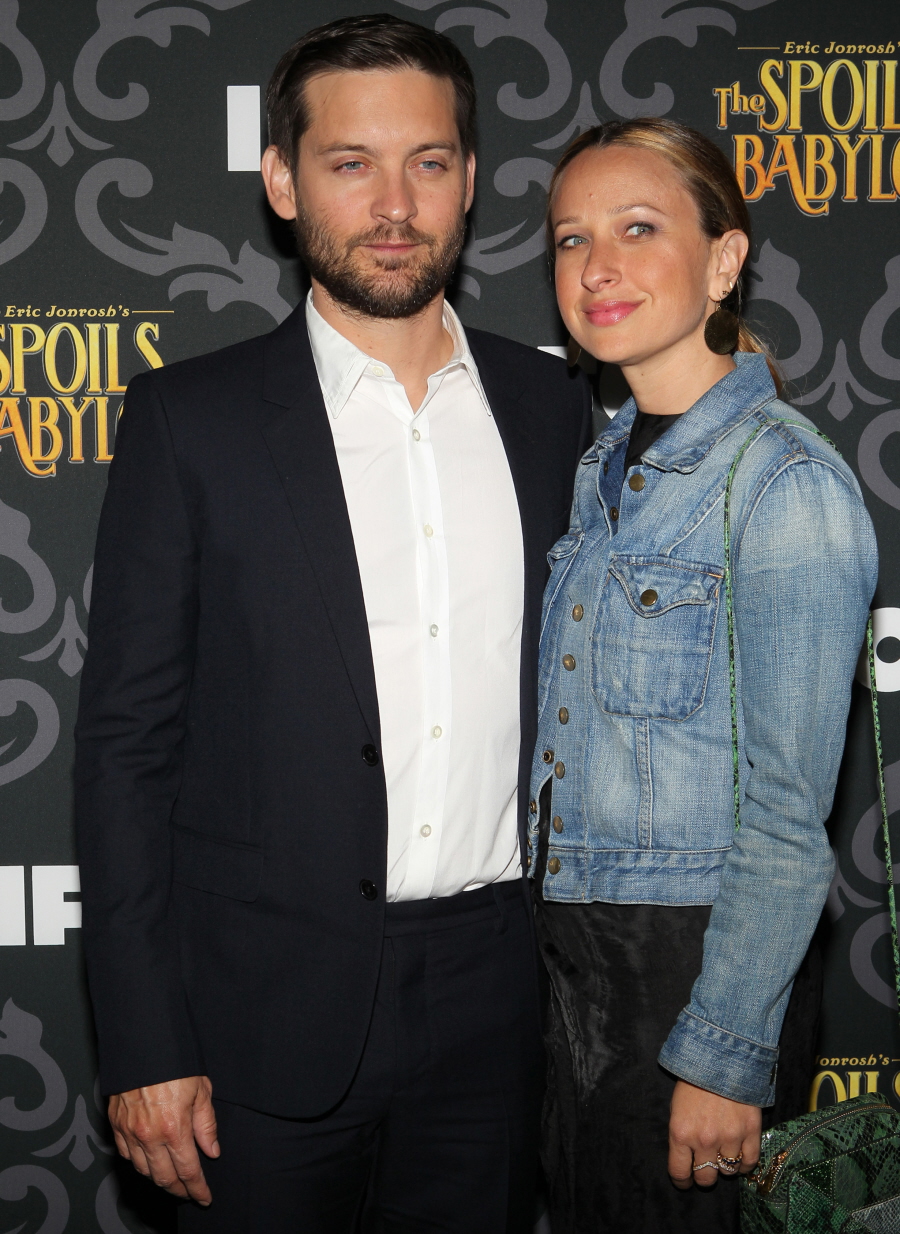 Photos courtesy of WENN.