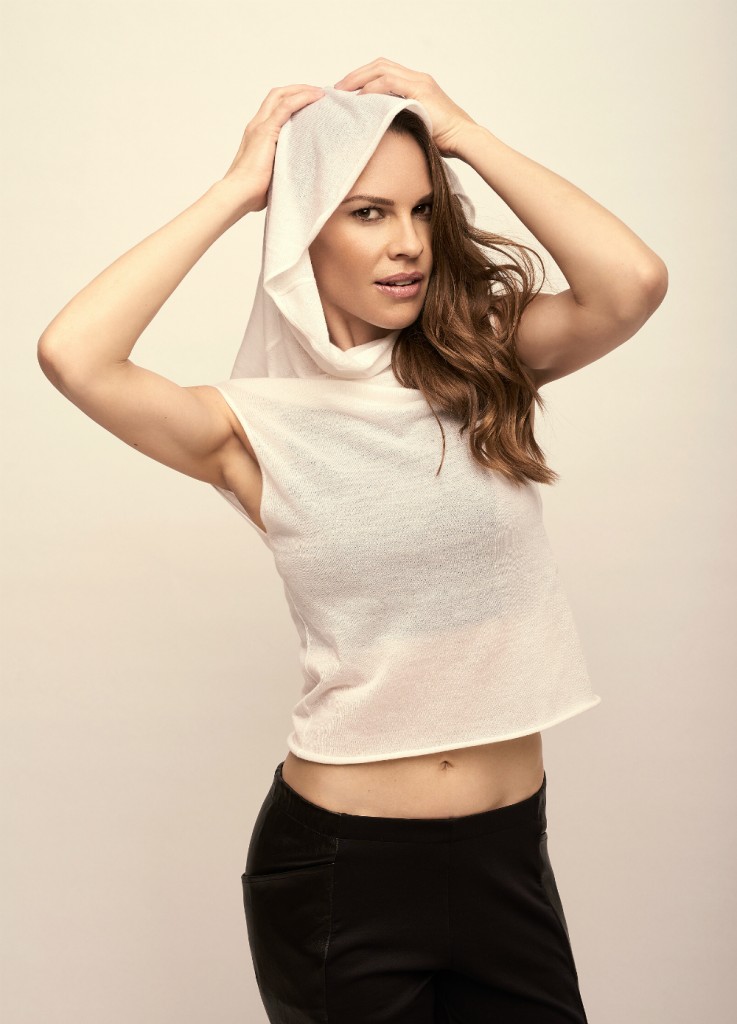 Curating a lifestyle is soooo 2015. If you want to be au courant in 2016, you need to be designing an athletic line. Joining the ranks of Carrie Underwood, Kate Hudson and many others, Hilary Swank has just introduced her new athletic line, Mission Statement. And guess what, ladies – it's been designed with us in mind! Hilary is producing a gym-to-job line that we can feel comfortable in… as long as we have the $225 for track pants.
Why did you choose the name Mission Statement?
"Mission Statement is intended to be taken literally. 'What's your Mission Statement?' The underlying purpose in creating the line was to pay homage to women who have extraordinary ideas, ambition, focus and a love for living a full, authentic life. With that in mind, I wanted to design versatile clothing for women who live by this same mantra every day."

Is it an empowering kind of mantra?
"Yes. We want to recognize and encourage women for their strength and ability to not only work towards their fullest potential but who also inspire others to do the same. I have always had the perspective that women need to look within for the answers that guide them to live their truest most authentic selves, to identify their personal Mission Statement and dress for how they want to feel."

Why was it important to you to launch this line at this moment in your career?
"I've had so many people come up to me over my career and say that my coming from a humble beginning and driving to California with my mom with $75 and living out of our car to pursue my dream inspired them to never give up on their dream. It's humbling to have a byproduct of living your dream inspire others. I've also come to realize that one of the most inspiring things to me is when people persevere through adversity. So I wanted to create something that continues this connection."

How do your clothes represent that?
"I believe it's important for the modern woman to have clothes that can be multi-faceted and transitional. I see that women want, and frankly need, the ability to be able to go from exercising straight into their day, to segue into business meetings, dropping the kids at school, running errands and more. In looking for this myself, I couldn't find something that served me in all of those areas without looking like I was in workout clothes, so I set out to design it!"
Honest question – does anyone actually workout and then go to work or her daily life in the same clothes? I know some low-impact stuff doesn't generate a lot of sweat but Hilary is talking about lifting weights and stuff. I'm too ripe for my children to hug after my run; I'm sure as hell not giving a presentation without a shower. Hilary has put some real thought into this line, she especially caught my attention with the way she described her sports bra design. I just can't afford $125 for a sports bra. And I can't fathom why I would wear a cashmere top to do burpees.
Should we call athletic wear as daywear the California Business suit? In California, specifically LA, it is quite common to see the Cali Business Suit but CB says not so much back East. I love cute workout clothes but my sassy, neon peach base layer tank is between me and that dude walking his terriers at 5AM. So she confuses me with sweeping statements like, "The underlying purpose in creating the line was to pay homage to women who have extraordinary ideas, ambition, focus and a love for living a full, authentic life." I have ambition and focus but I prefer slacks to yoga pants. There's not something for every woman's taste here and a very small percentage of those who can afford it. If Hilary wants to sell to that shelf, fine, but why try so hard to convince the public this is obtainable? Or authentic, for that matter – there's a $1,150 soft shell, for God's sake.
I do love this tennis dress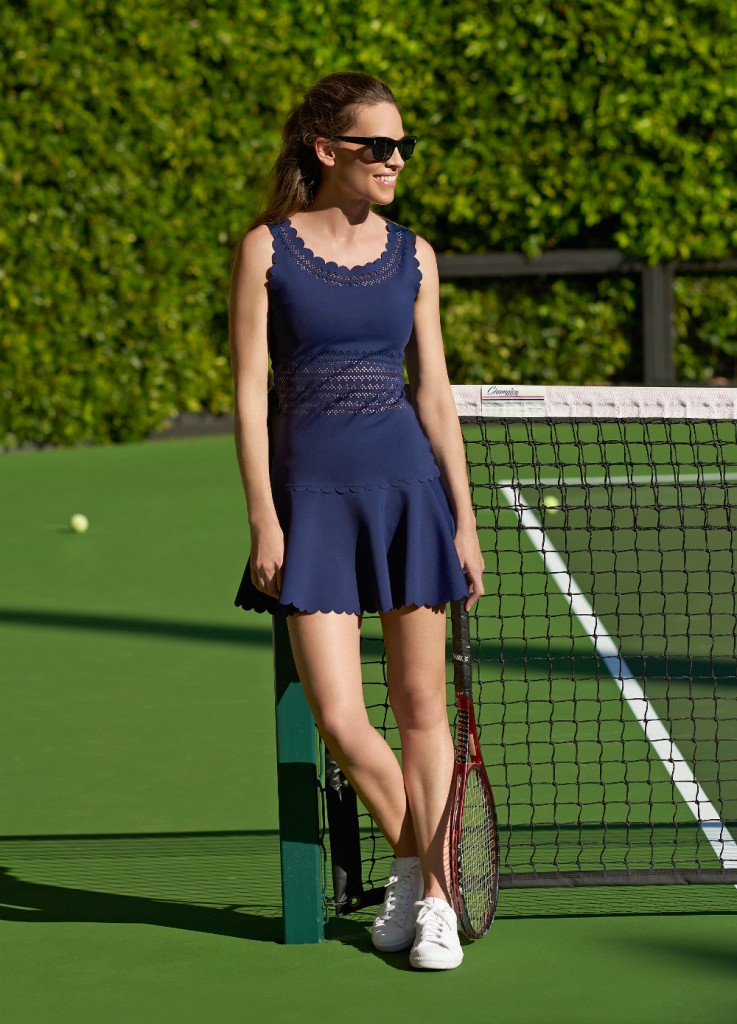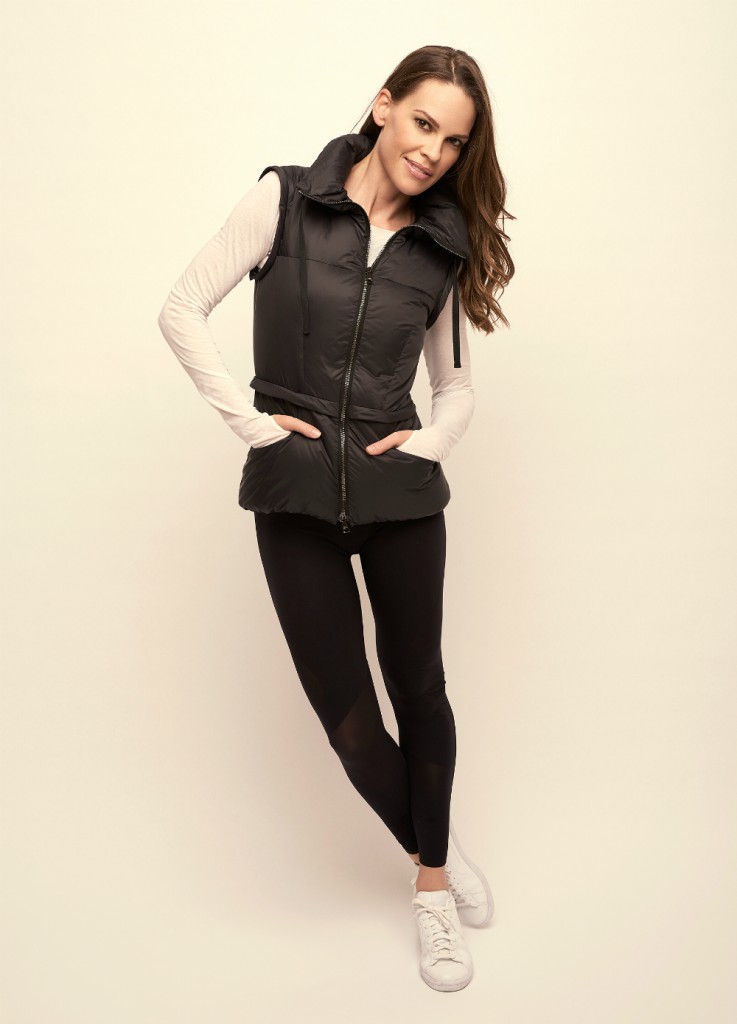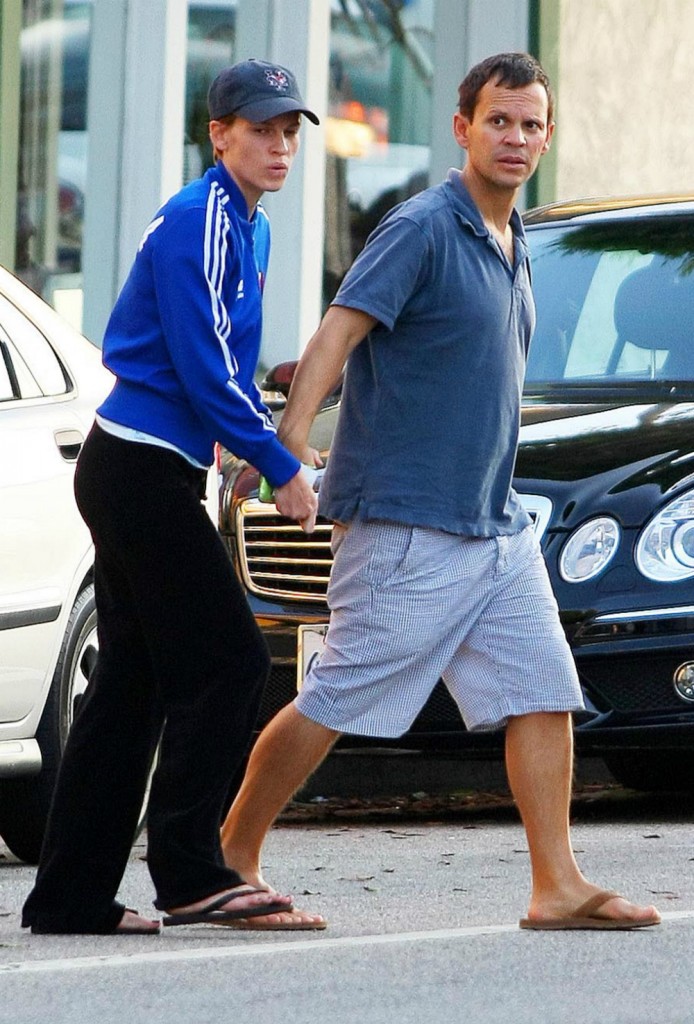 Photo credit: Brian Bowen Smith and Fame/Flynet Photos