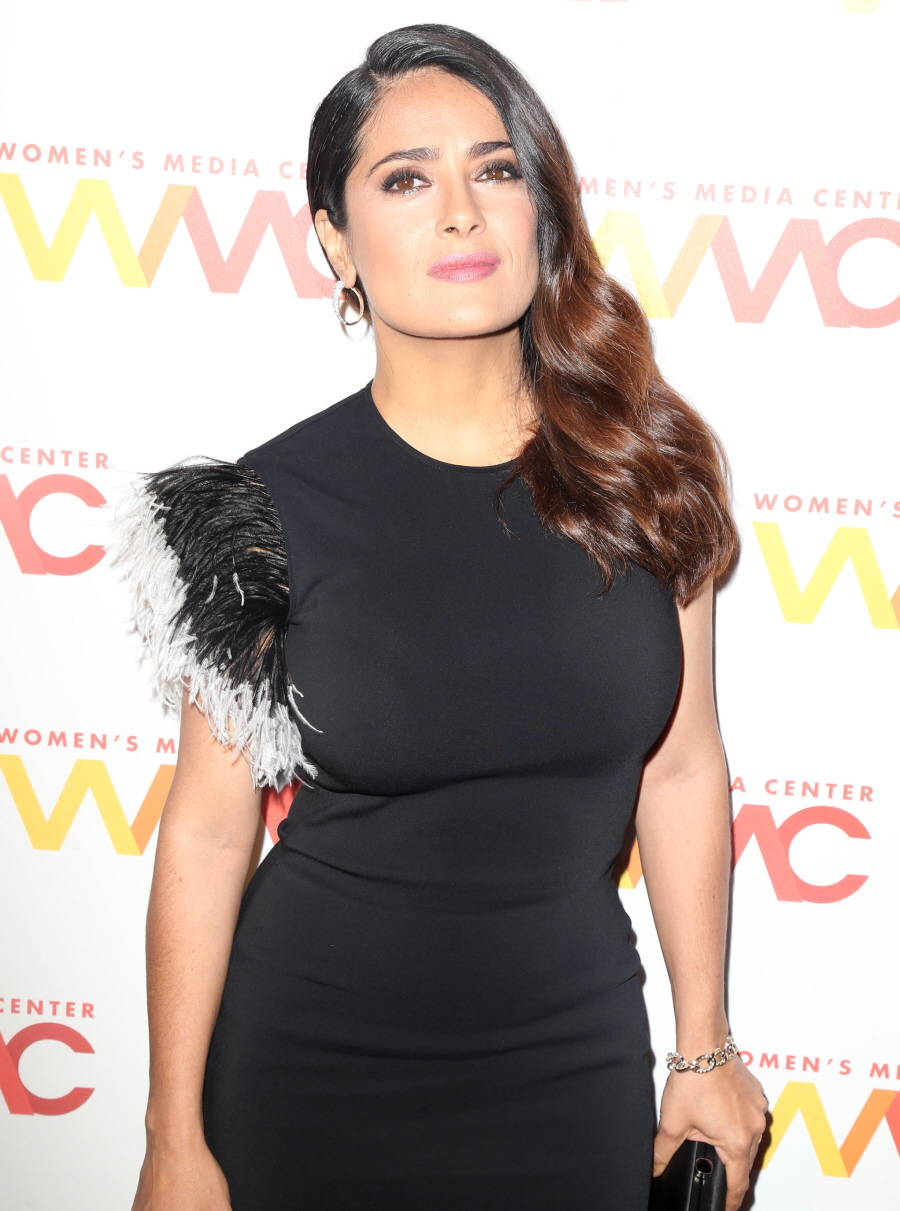 How stupid is Donald Trump? Stupid enough to concoct an absolutely absurd scheme to neg Salma Hayek publicly by planting a story about her in the National Enquirer as way to win her heart, or at the very least, grab her by the p-ssy. Salma Hayek was chatting with a radio show a few days ago when she was asked about Trump. Salma has spoken about her hatred for Trump before, and I always thought her dislike of the man came from the simple fact that she's Mexican and Trump thinks all Mexican people are rapists and criminals. But as it turns out, Salma has some personal experience with Trump too. When she was asked about all of the women coming forward with stories of assaults and gropings by the tiny hands of the Trumpster, Salma said she believed the women. Then she told her story.
"When I met that man, I had a boyfriend, and he tried to become his friend to get my home telephone number," she said, describing meeting Trump early in her career before she was well-known. "He got my number and he would call me to invite me out."

"When I told him I wouldn't go out with him even if I didn't have a boyfriend, [which he took as disrespectful], he called — well, he wouldn't say he called, but someone told the National Enquirer," Hayek continued, adding that she never went out with him. "Someone told the National Enquirer — I'm not going to say who, because you know that whatever he wants to come out comes out in the National Enquirer. It said that he wouldn't go out with me because I was too short. Later, he called and left me a message. 'Can you believe this? Who would say this? I don't want people to think this about you.' He thought that I would try to go out with him so people wouldn't think that's why he wouldn't go out with me."

In July, BuzzFeed News reported that Trump bought a $120,000 luxury trip with Trump Foundation money at a 2008 charity auction that included a dinner with Hayek, but never went on the trip, with tax records showing the donation was made by his foundation, not himself.
Trump's scheme is absolutely one of the worst pick-up schemes I've ever heard. That's like high-level sitcom-level absurdity. What woman would agree to go out with a man who told the world that he wouldn't date her… because she's "too short"? That's not a thing. That's like a guy telling the world he won't date a certain woman because she's got freckles. THAT IS NOT A THING. And think about how he schemed this too – he approached her boyfriend first! I'm assuming this was back in the day, so maybe the boyfriend was Edward Norton? And so Trump got her number, asked her out and she flat-out rejected him and he was still scheming! And that's how small-minded he is, he thinks women will go out him if he publicly insults/negs them in the National Enquirer.
Well, at least Salma is married to an actual billionaire now.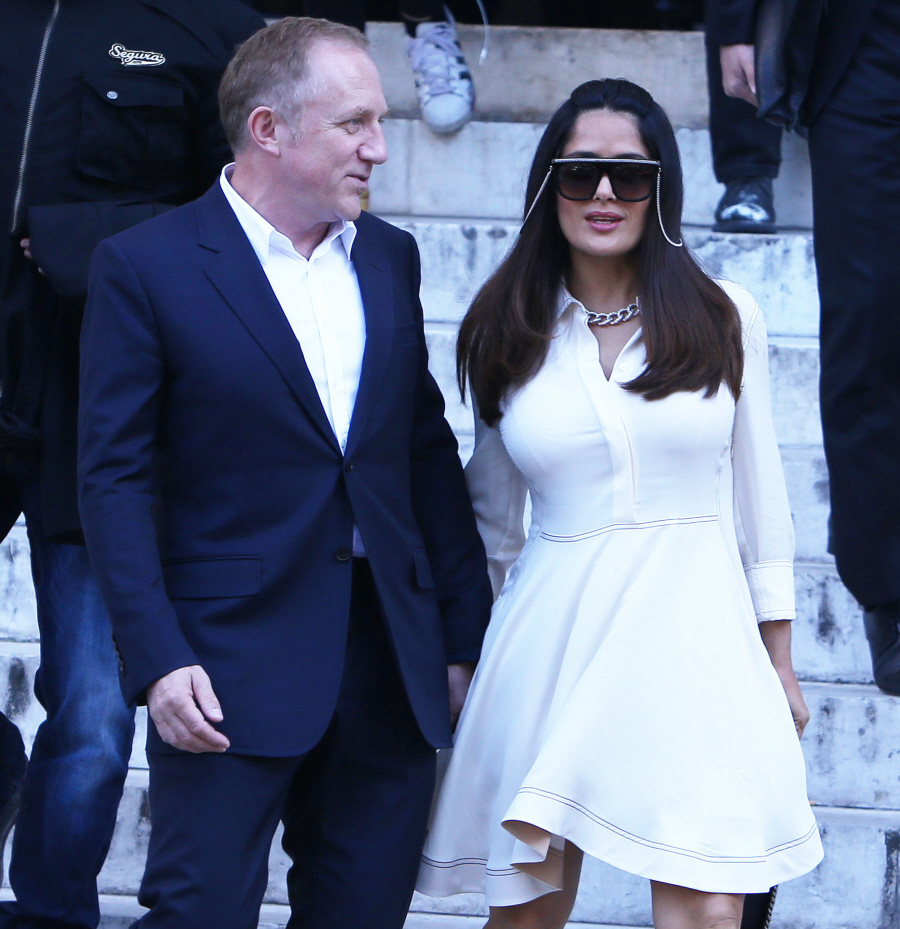 Photos courtesy of WENN, Fame/Flynet.